Stories
Elsa Schiaparelli's "12 commandments for Women"
Author: -. Date: 24 November 2014, 10:48
Elsa Schiaparelli is not a woman to mince words, if her "12 Commandments for Women" are anything to go by. We as ladies are all too familiar with the ongoing closet stare down. We wake up from our night of beauty rest, shower, then it is off to battle. Italian designer Elsa Schiaparelli never had a problem like this. The lady had style and what effortless style it was. When we look back at the past I mean the world fashion of the 1930s everybody always says the name "Gabriel Chanel". Not hard to be. But The most outstanding and glorious in the fashion history icon was and still be Elsa Schiaparelli, the main (I dare to say so) Chanel rival.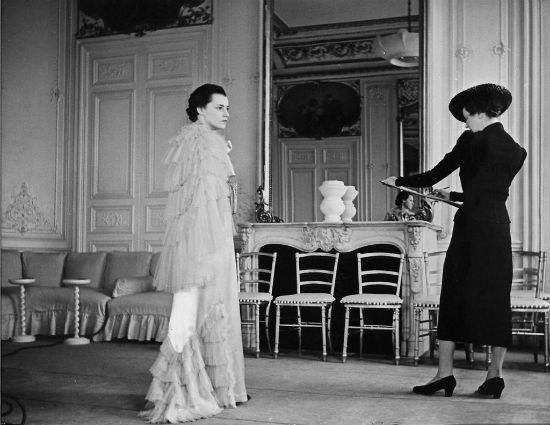 It is still useless to argue who is the best: they are extremely contratry fashionistas. Gabriel preferred the classics and Elsa was the founder of the fashion surrealism.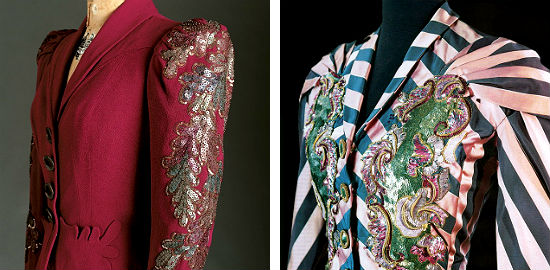 Elsa Schiaparelli was a pioneer of high quality fashion and a true risk taker. All her art firstly was the challenge to the bourgeois society. She was tended to create extraordinary clothes and awaited a kind of reaction: " That horrible", "That's ugly" etc. and that no one would buy it but dare to come to see. But surprisingly it was found that she had won general applause...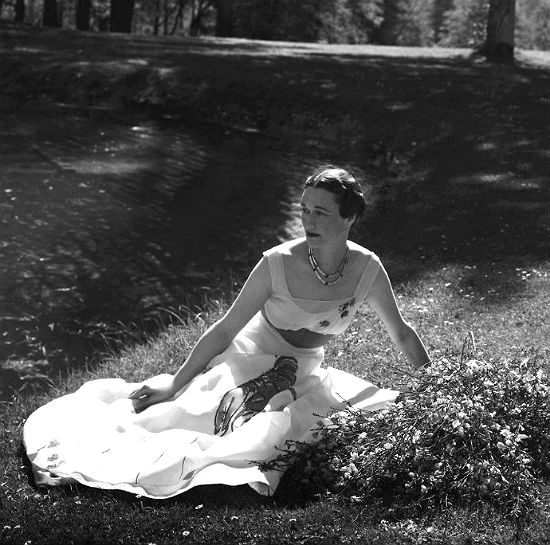 Every new collection was a real boom in fashion. Elsa never stopped inventing and improvising and her ideas were infinite ones.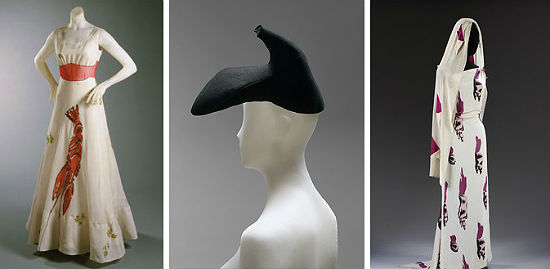 She was the first to use swimsuits, shoulder pads, zippers dyed the same color as the fabrics. She was the first to use synthetic materials in couture – and changed the game! The year of 1930 brought two of Elsa's greatest ideas: an evening dress with a jacket and the invisible zipper. The jewelry was also "the nonsense" invented by E. Schiaparelli when she replaced natural precious stones by their imitaions. She was laughed at by the competitors and worshiped by the pleased clients.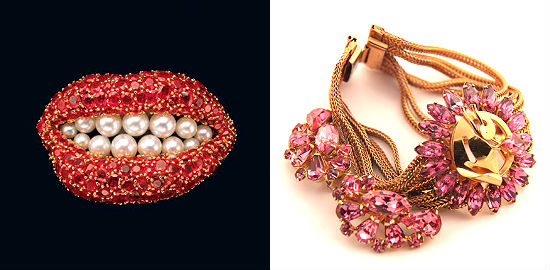 That is the list of Elsa's 12 commandments:
1. Since most women do not know themselves they should try to do so.
2. A woman who buys an expensive dress and changes it, often with disastrous result, is extravagant and foolish.
3. Most women (and men) are color-blind. They should ask for suggestions.
4. Remember-twenty percent of women have inferiority complexes. Seventy percent have illusions.
5. Ninety percent are afraid of being conspicuous, and of what people will say. So they buy a gray suit. They should dare to be different.
6. Women should listen and ask for competent criticism and advice.
7. They should choose their clothes alone or in the company of a man.
8. They should never shop with another woman, who sometimes consciously or unconsciously, is apt to be jealous.
9. She should buy little and only of the best or cheapest.
10. Never fit a dress to the body, but train the body to fit the dress.
11. A woman should buy mostly in one place where she is known and respected, and not rush around trying every new fad.
12. And she should pay her bills.
The sourse is "Shocking Life: The Autobiography of Elsa Schiaparelli"