Style
Interior in loft style
Factory furniture in home interior. Caution: do not overdo!
Author: Daniel Sklauni. Date: 30 March 2015, 10:10
Loft..have you heard about it? I am sure you have. If no, read wikipedia. So the interiors in lofts were filled with different industrial extravagant things. Well that is clear because they used to be on the territories of the factories that turned from fabric lodgements into living places. The furniture often was remade out from the industrial equipment. Moreover the meaning of the objects depended on the private imagination of the inhabitant.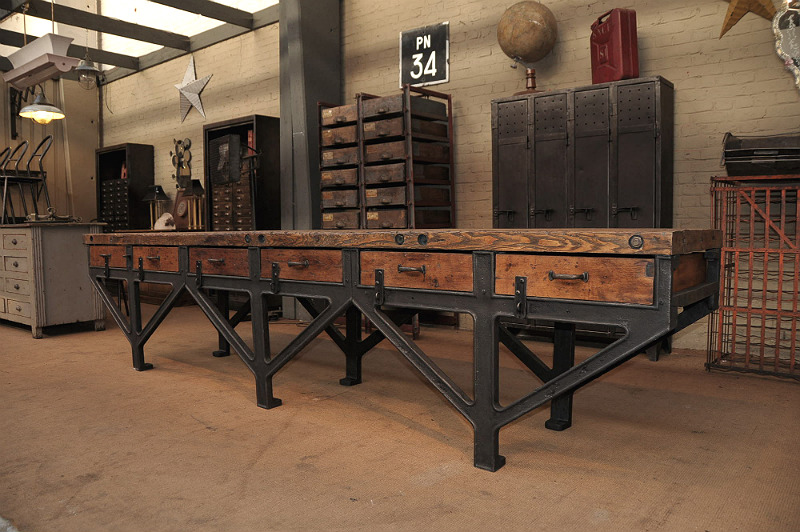 Later loft interiors were created in the common living places that reminded more or less factory space. Interiors became more clean and were filled with expensive contemporary furniture. But to underline this factorial originality there needed some industrial furniture. It was the main accent in the space and set the world fashion.
7 photoIndustrial torchere
Similar items were remade by designers and they still embellish different collections of the modern art. Originality, combination of the factorial style and a way of life utility make them attractive. After all industrial design is an individual stream with many worshippers and many books dedicated to it.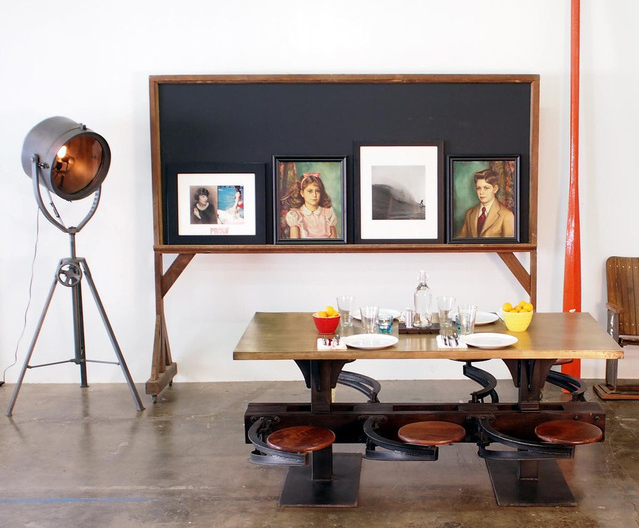 Some people are getting so much fond of collecting industrial hodgepodge that their dwellings look like originally designed old scrap-yards! Well..perhaphs they have their right to exist too. For instance I prefer light combinations of modern and antique items and industrial style with classics.