Stories
1960 Ben Bowden Spacelander


A misjudged masterpiece
Author: -. Date: 01 July 2015, 12:01
Few know this talented and astounding British-American designer Benjamin Bowden. The fewest know his work miraculous pieces. Among them I would like o distinguish only one: extraordianry, astonoshing Bowden Spacelander.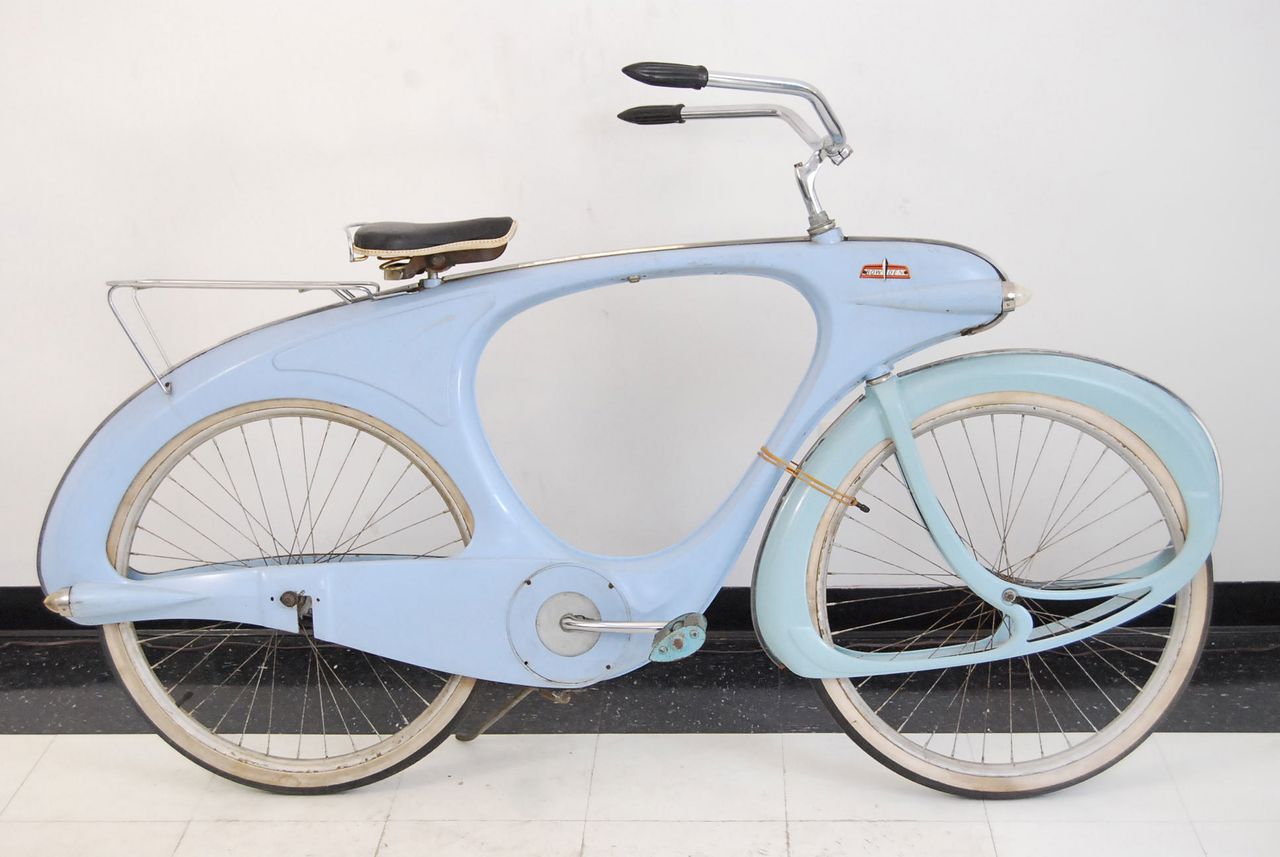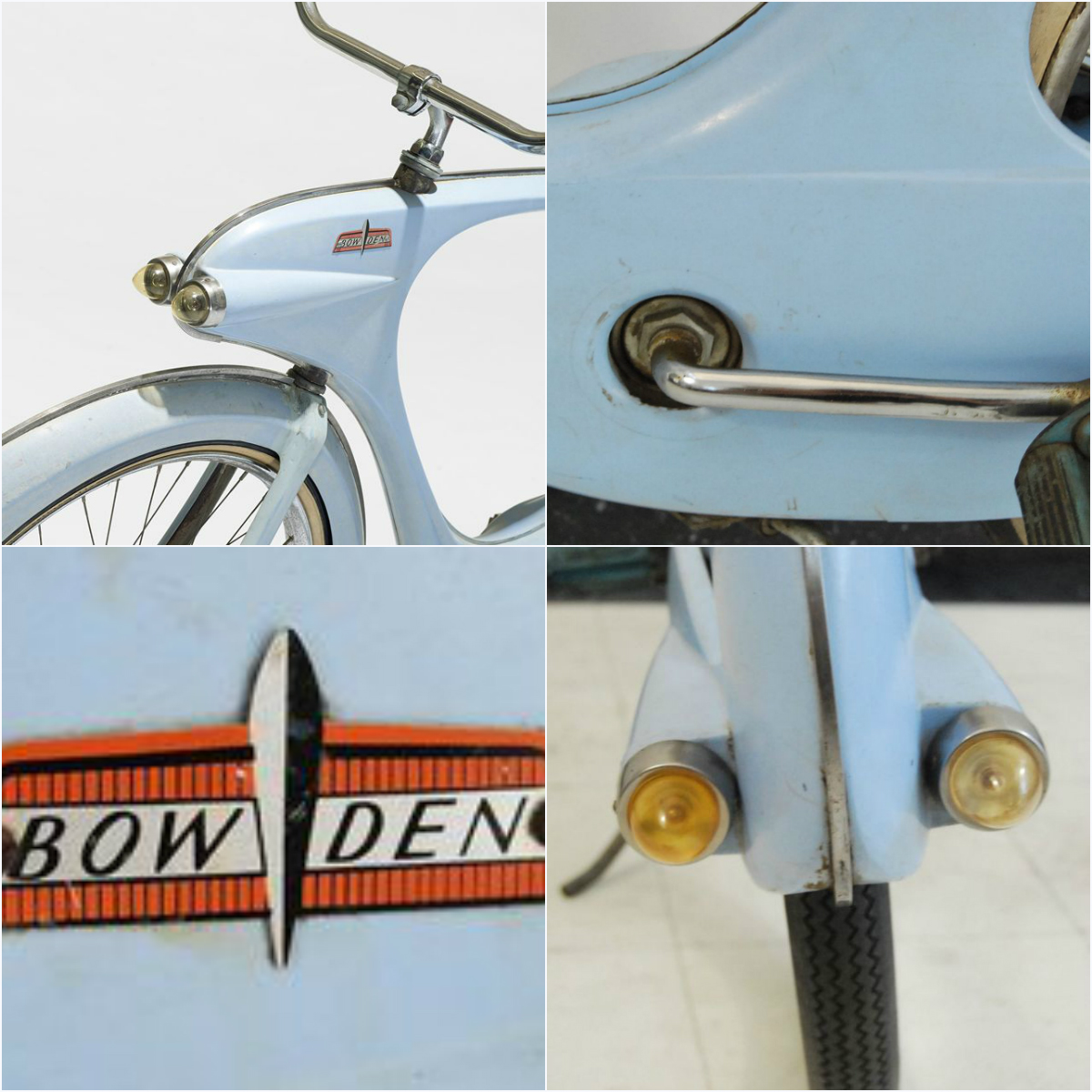 Looking at this gorgeous work of art I shall start my story.
Benjamin Bowden was born June the 3d in 1906 in London. He received violin training at Guildhall, and graduated with a degree in engineering at Regent Street Polytechnic. He is known mostly for his work on automobiles and bicycles. Bowden designed the Nash Healey 1951.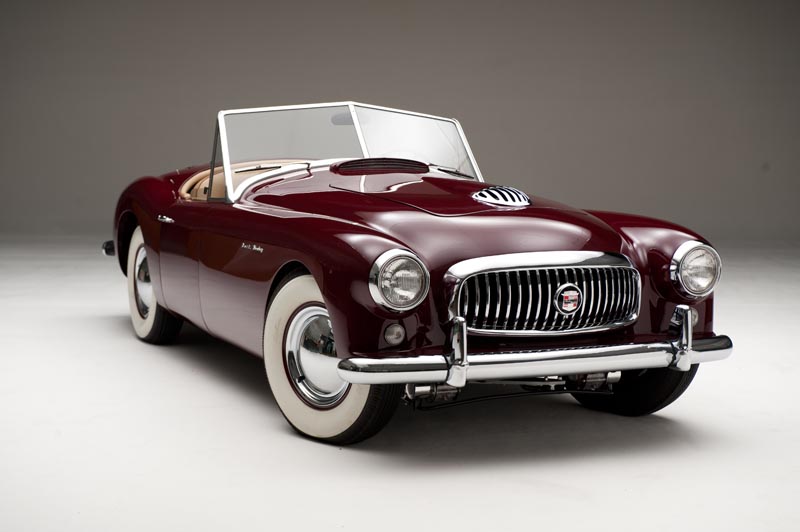 But today we have another talk.
Well, Bowden Spacelander, a space-age bicycle which was commercially unsuccessful when in production, but had since become a collector's item. It was the first bicycle of Bowden and had a laconical name The Classic. And it was 1946. The bicycle was made up for the exhibition " britain can make it". An item of fantastic design and the most exciting: it was electric. That's not too bad, an electric bicycle in 1946. The working principle was like in dynamo machine. When someone went down the dynamo accumulated the energy and when went up it got accelerated. The king of Egypt Fahid Ist having known about this immediately ordered 6 bicycles of such kind. In 1949 Ben Bowden moved to South Africa. They were interested in financing of the project that Bowden presented in Britain. Allas, at the last moment South Africa banned the import and delivery of the electric bicycles was prohibited. Besides, the unique working prototype reassembled by Ben Bowden was confiscated by the authorities.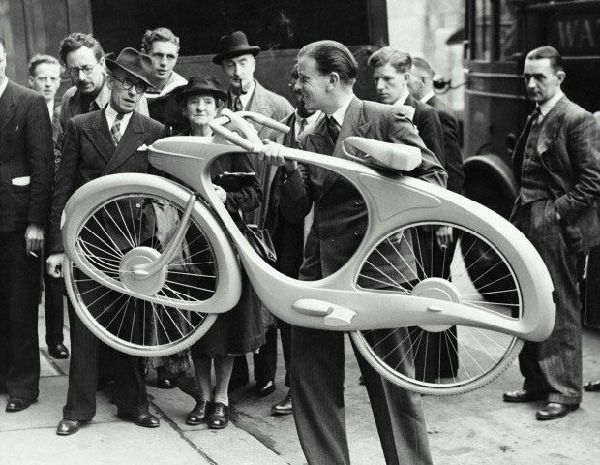 In the beginning of 1950 Bowden moved to America, Miсhigan and therein 1959 he met Joe Kaski from George Morell Corporation the company producing customization and decorating of different objects.
Kaski siggested throwing out the ideas with dynamo machine and make an aluminium bicycle bonded with fiberglass body because this material "No rust - no corrosion and all - weather proof!". Anyway they proclaimed it on all the billboards: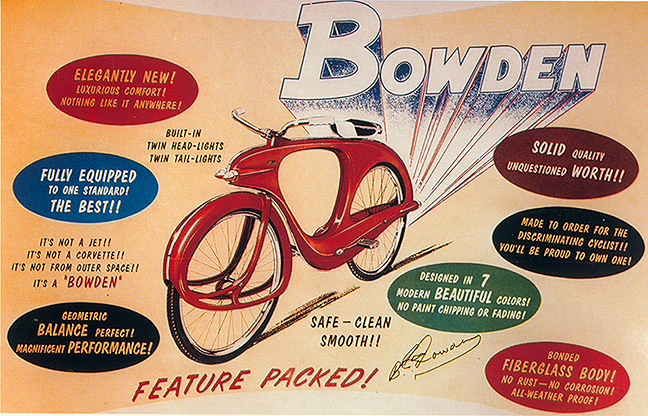 Symbolically it was named Spacelander because of the design and of the space race between USSR and America. And now let us list the characteristics. The weight was about 23 kgs that is very much for the small dimensions. you can see it in thes picture: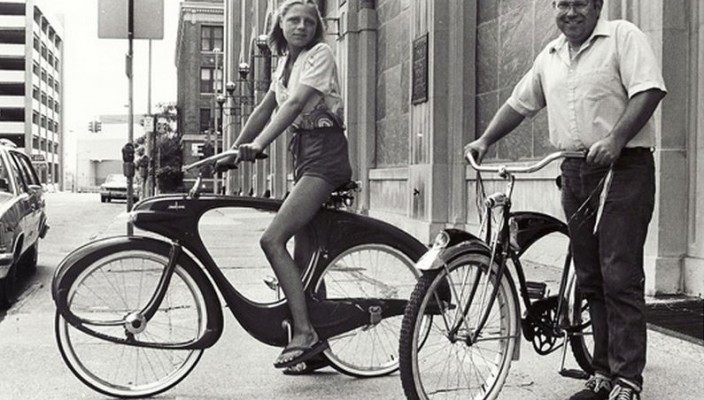 It cost much enough for that time, about $89.50 Today the price is equivalent to $714.
In total there were released about 544 bicycles because of the bankruptsy of their subsidiary and together with the money they lost Spacelander. Nowadays this bicycle is a real collectioner's lot. At the auctions it costs $15 000 and even $42 000! Moreover Sapcelander was in 7 colors and they had specific names: black coal, light cliff Dover etc. The bicycle was on sale only for a year and in the early 80s it became only an auction lot.
For instance that is the light cliff Dover: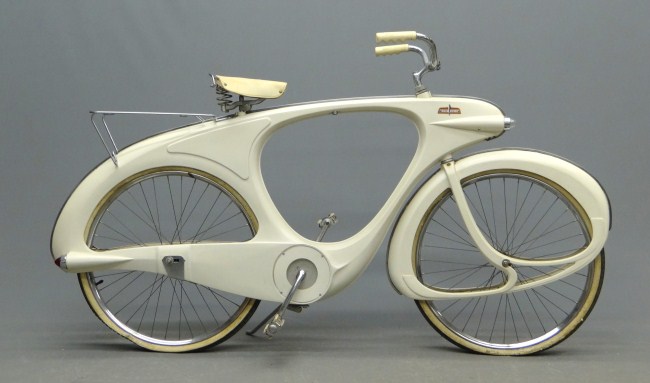 Bowden had as well one more bicycle that was called 300: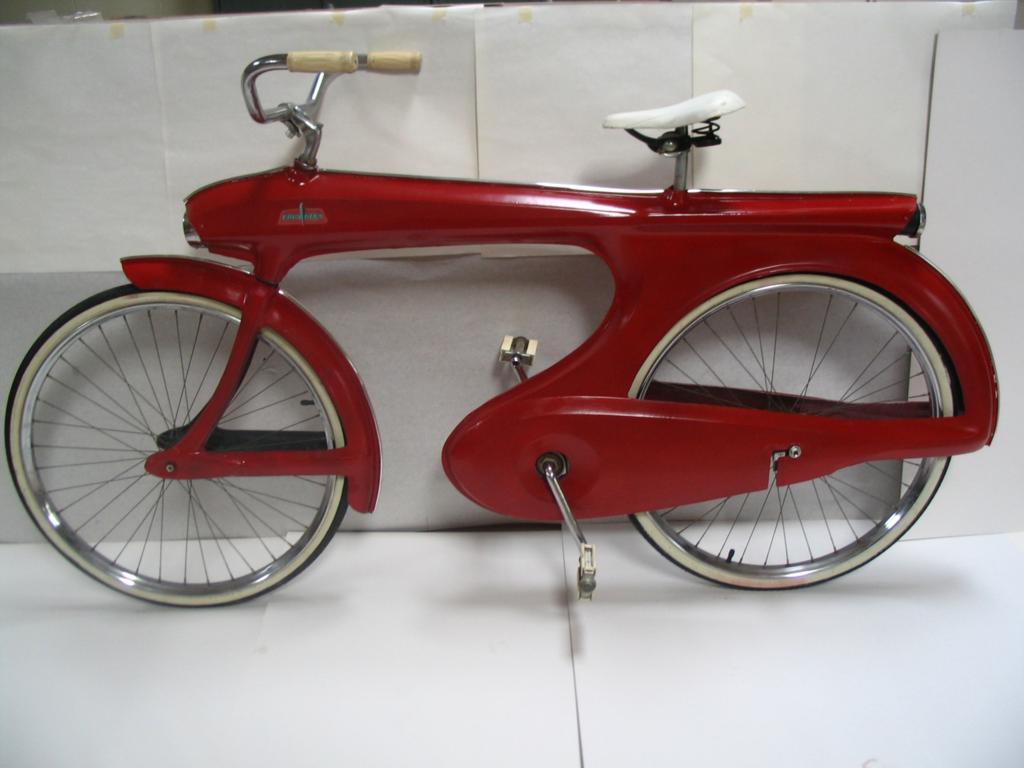 But Bowden 300 was not so popular and was released in limited edition.
Nevertheless all these models differed with their authentic originality. Provided with a leading design nowadays they remain not just vehicles but interior objects and collectioning lots.
If you possess some Spacelander please let me know! With a great pleasure I will become a happy owner of this miracle.