Stories
Mysterious iron stools and Walter Wood Self-Rake Reaper
Author: -. Date: 21 July 2016, 10:59
Hello again! Perhaps, you have noticed our wonderful cast iron stools? If no, I really recommend you to have a look. But I would like to tell you another thing. Well, let us start..
Recently I have discovered that our cast iron stools belong to the curious installation of the 1855 that name is Self-Raking Reaper.
Here is this wonder: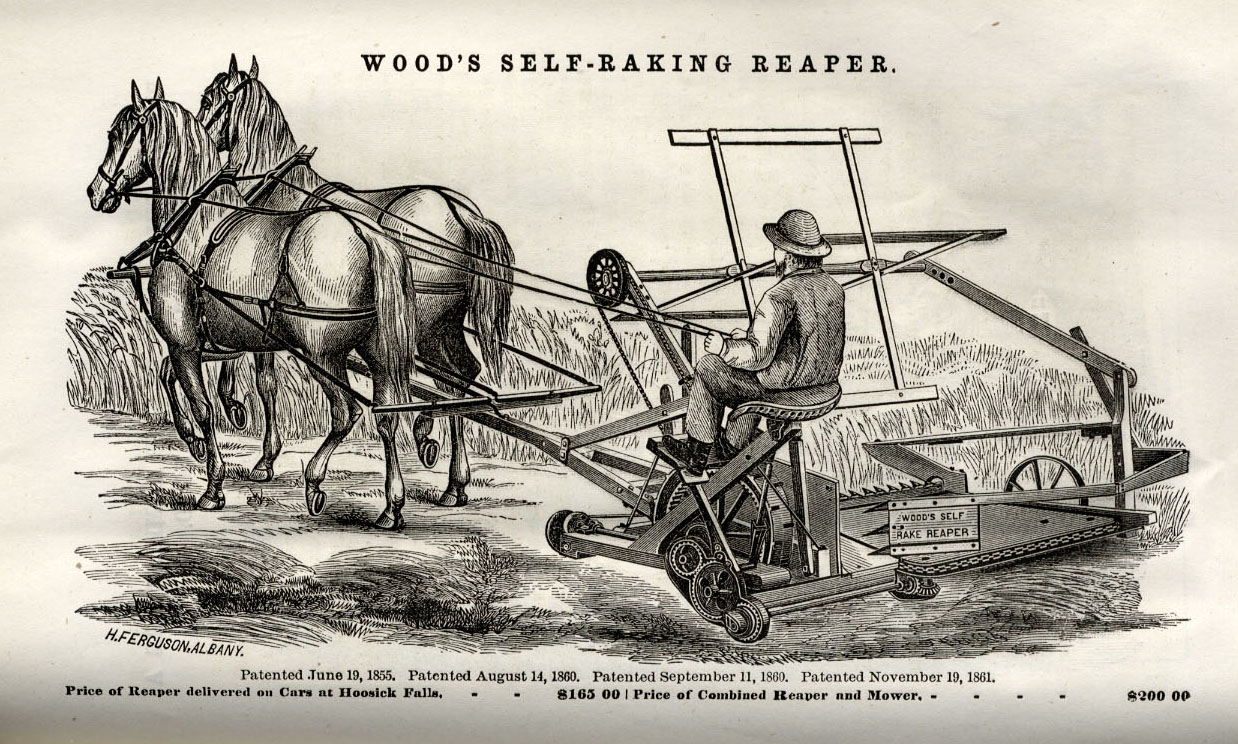 Self-Reaper is a lawn mower. So here we see a real prototype of the modern grass cutter. It could be transformed very easily into a vehicle and become like this: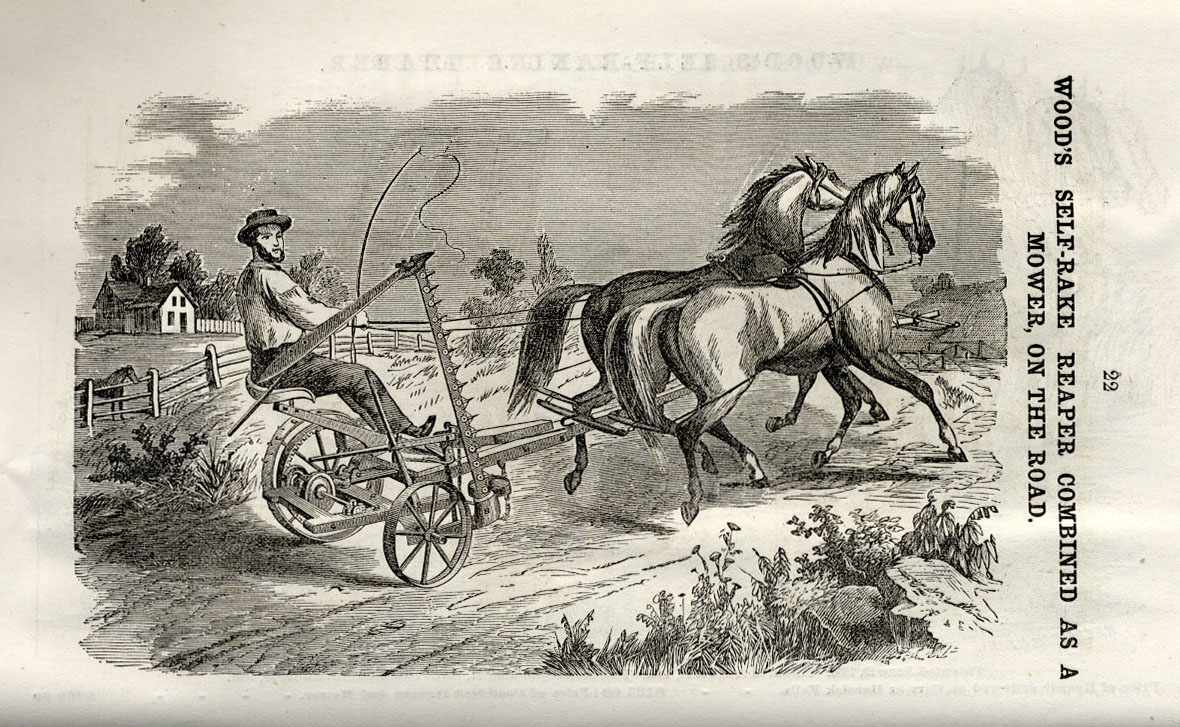 Self-Rake cost $200. Together with the delivery the price was $365 that is equal to $5475 (187 625 roubles). That is why the aggregate only wealthy people could afford.
And now let us talk more about Walter Wood.
Walter Ebbott Wood was born in New-Hempshire on October 23, 1815. He produced then cabs and waggons. When Walter was 1 year old his family moved to Rensselaerville, New-York state. All his childhood he spent in his father's workshop. When he was 21 y.o. he moved to hoosick Falls where he works on the Parsons and Wilder company as a blacksmith. 4 years later he mooved to Nashville, Tennessee state and started manufacturing cabs.
In 1842 he came back to Hoosik Falls and married to Bessy Parons. In 1855 he purchased Cotton Factory of Tremont to increase producing of the Self-Rake. In 1852 he built two grass cutters and by 1858-59 he produced about 5000 per year! So as we can see it was a profitable business. In 1860 his factory was destroyed by the fire. He immediately built a new one. Due to Wood and his grass cutters Hoosick Falls flourished. Here is Wood himself: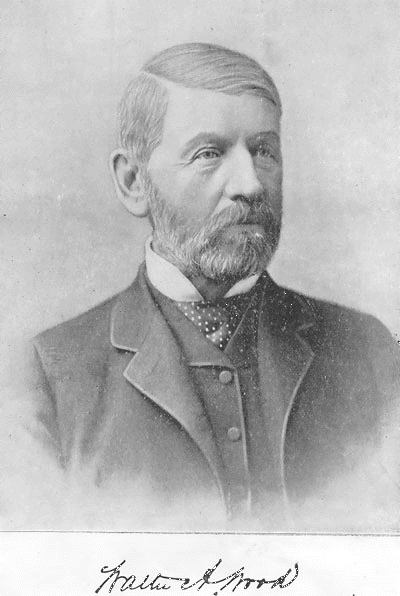 There were different stools like ours:
Here are some of them: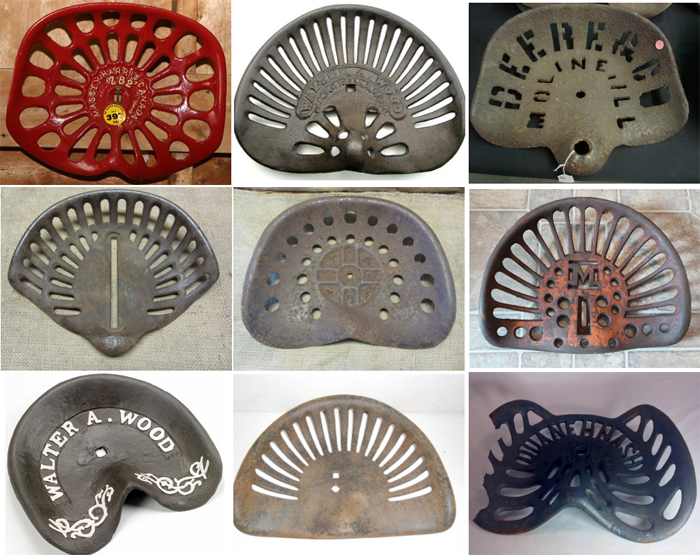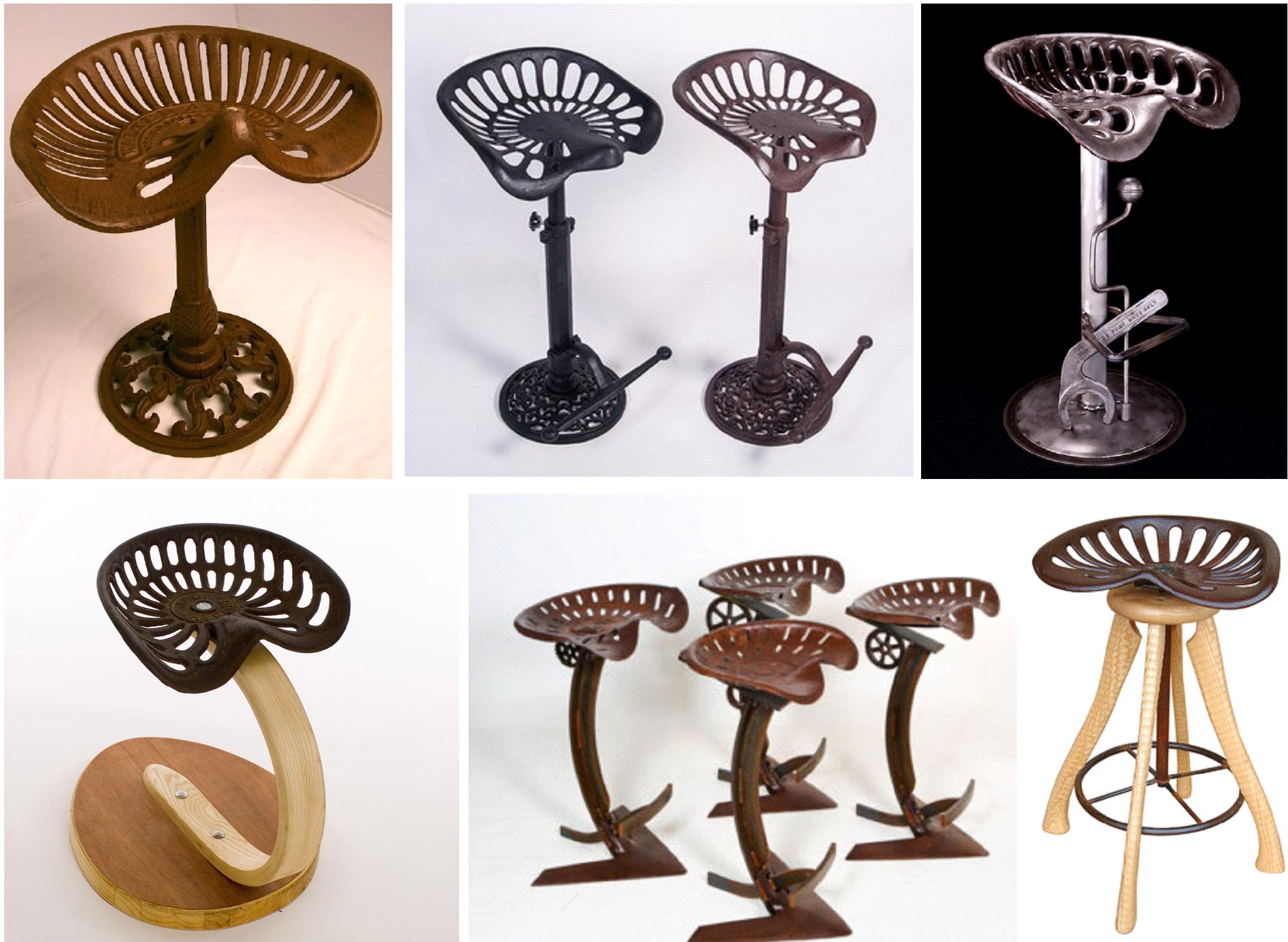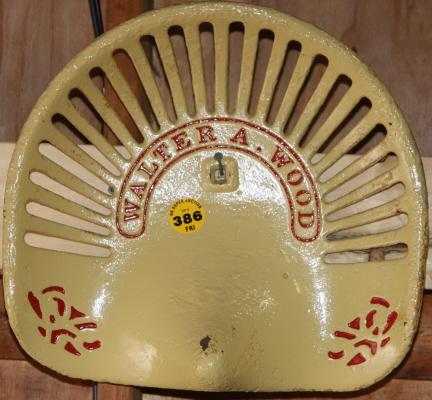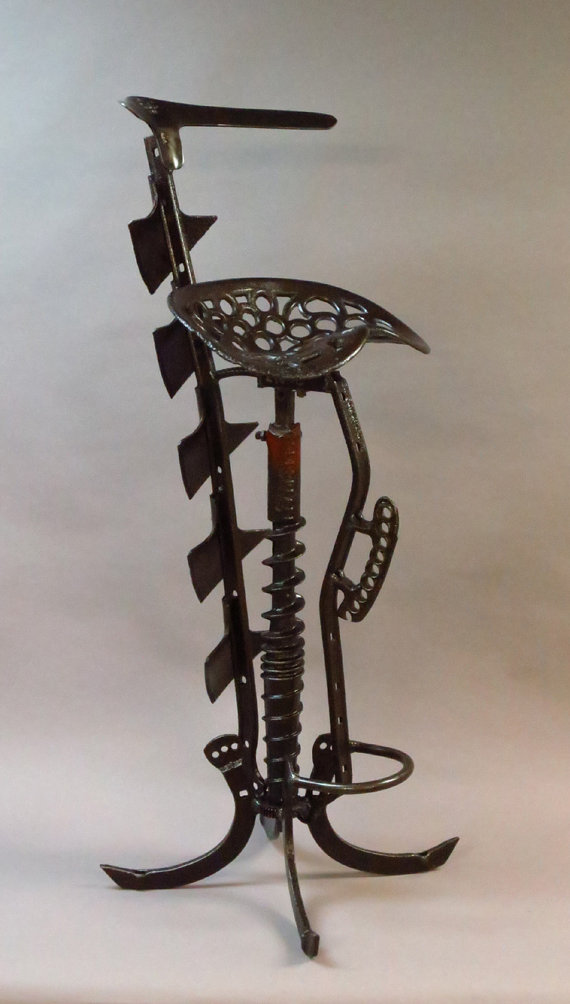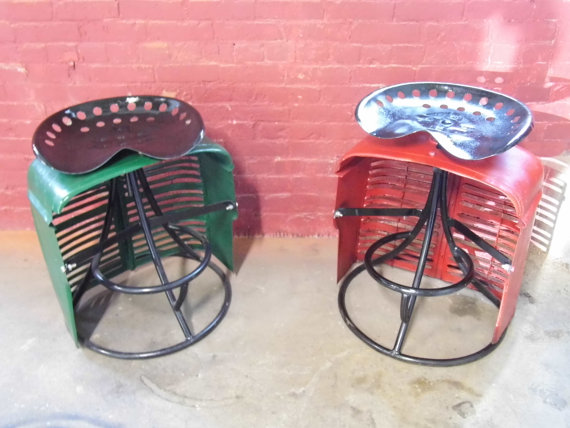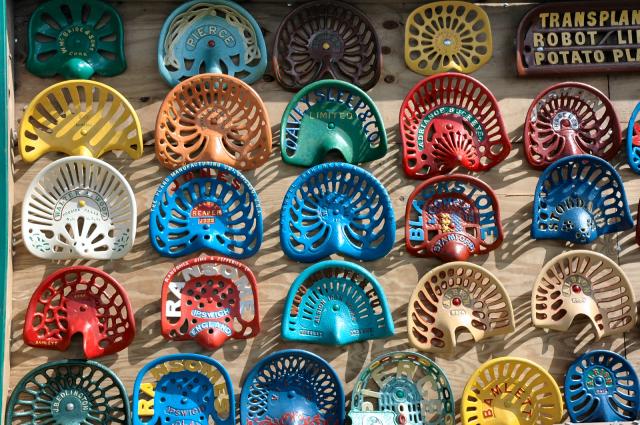 These are ours: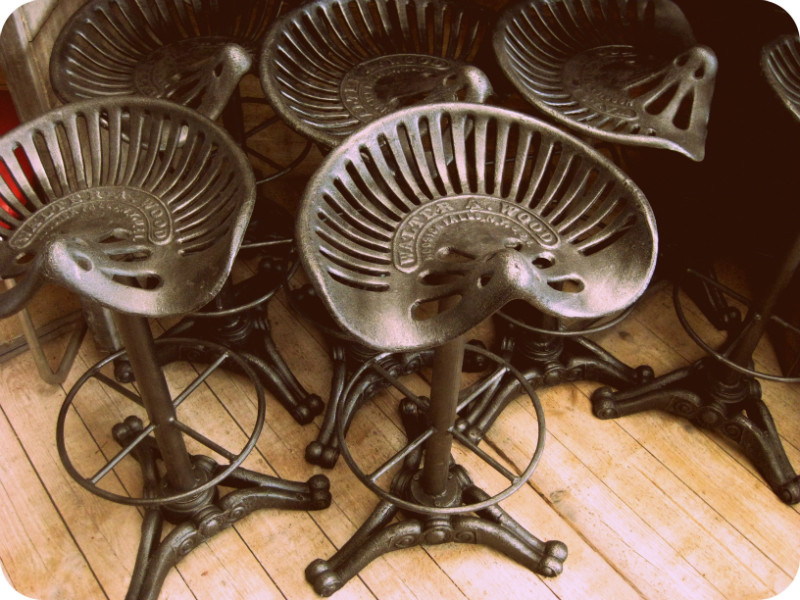 Unfortunately there are so few of them but to our delight there are so many collectioners of this kind of antiques. And perhaps they will find more and more artefacts to keep.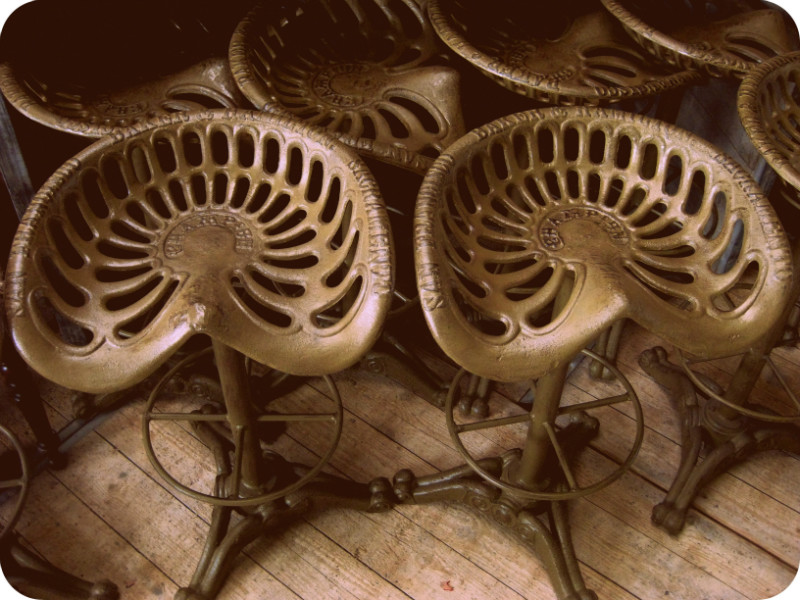 These seats were used not just on the grass cutters but also on another rural equipment for instance on this wonder: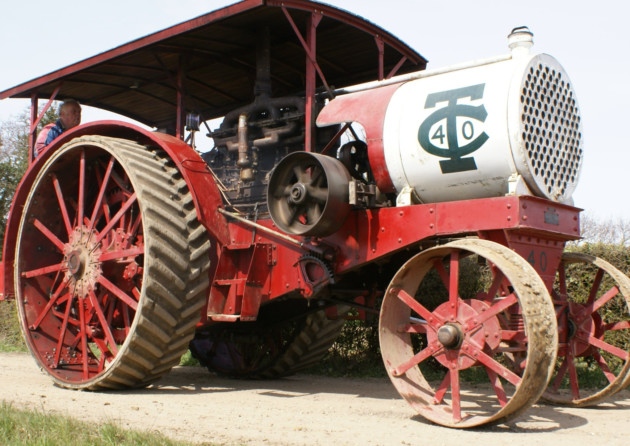 Imagine how many different kinds of equipment there existed and how many spare parts and details remain and they all pretend to have one more life and get second breath.
I keep my word and promise to share some new information with you. Well, I have to finish my article because my dad already told me that I have been making up this story too long and sitting and thinking over.. And I want to go out of course: summer and the weather is fine. I go swimming. And see you soon!
Your Emilien Sklauni