Objects
Antique Hall Stands
Beauty that functions
Author: -. Date: 29 November 2016, 1:16
We usually have the same questions: how embellish the hall? Where put the hat? Where hung a wet umbrella to keep the floor dry? The answer is quite simple and we take care of 3 birds (not 2!) with one stone: antique hall stand! if you are interested if it is true let us start with my article.
Many names has this object, in the UK it is hatstand or hall stand, and a hatrack in the USA. Let us try to find out the difference..
The hall stand are usually beautiful, elegant and multifunctional and in common they are made of cast iron. You can leave onto them 15 or more coats and put up to 22 (!) umbrellas and more and it is still not the biggest number of hooks as I know. Besides, let us speak about umbrellas. Each hall stand has a special place for them that is called sabot. That is the work principle: you come home after the pouring rain and the umbrella is wet and you do not wish to leave it opened on the floor and Thanks God you have a hall stand with sabots! You put your umbrella into it and calmly without any anxiety do your house work and wait till morning. Then leaving the house you take it out of the sabot , the sabot itself (they are removable) and pour out the water (where it is up ti you :) ).
That is the sabot itself:
As well a hall stand has a mirror where ladies can check make up before leaving the house.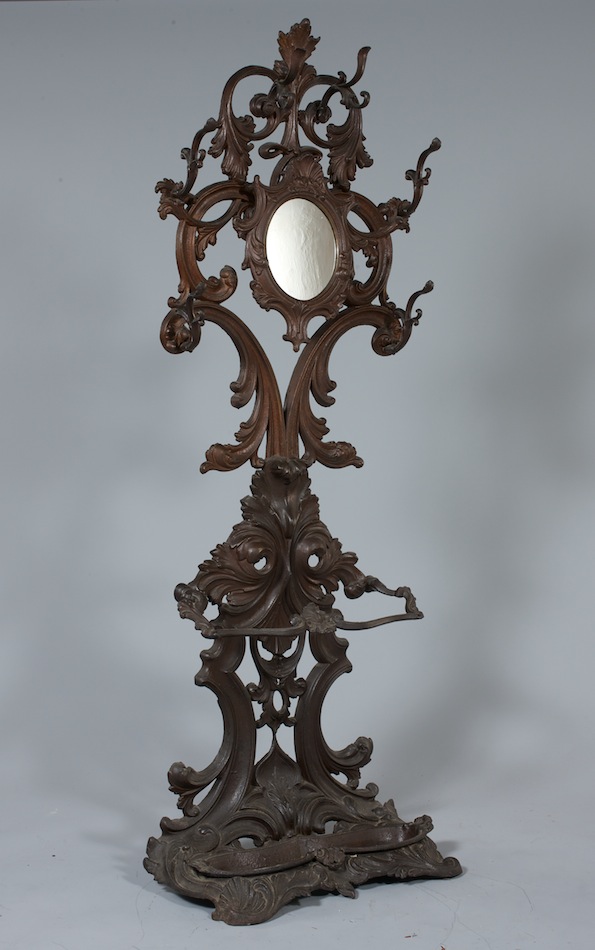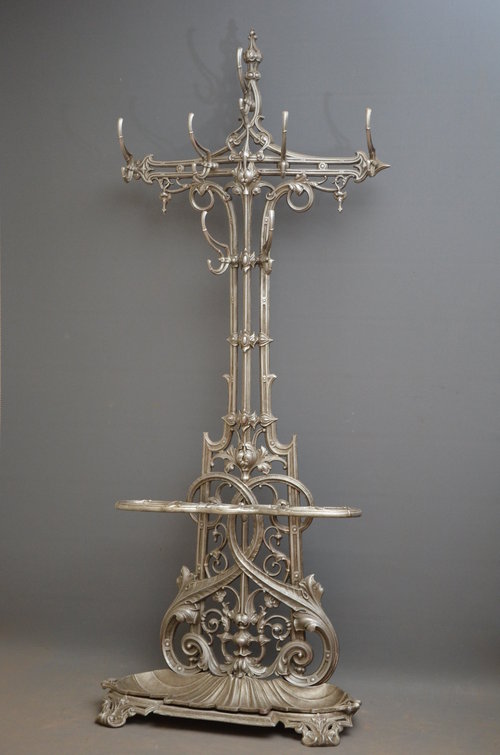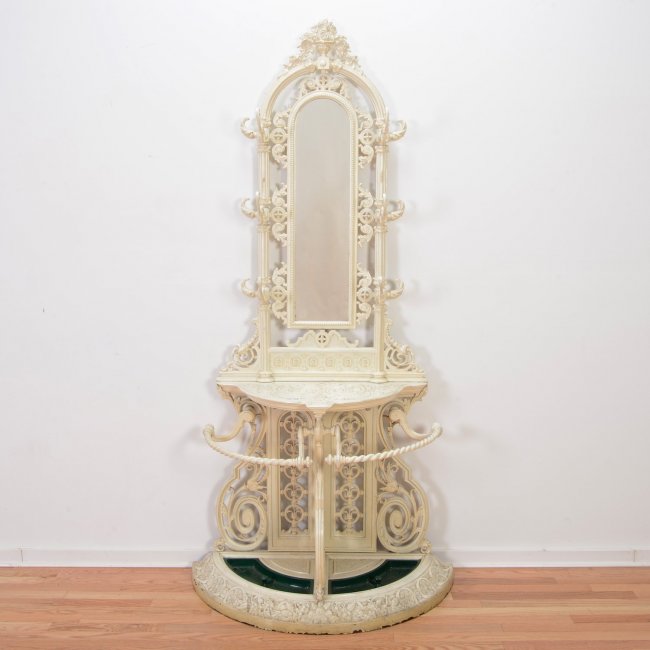 There are designers' hall stands made by famous artists or architects. This one is produced by Christopher Dresser.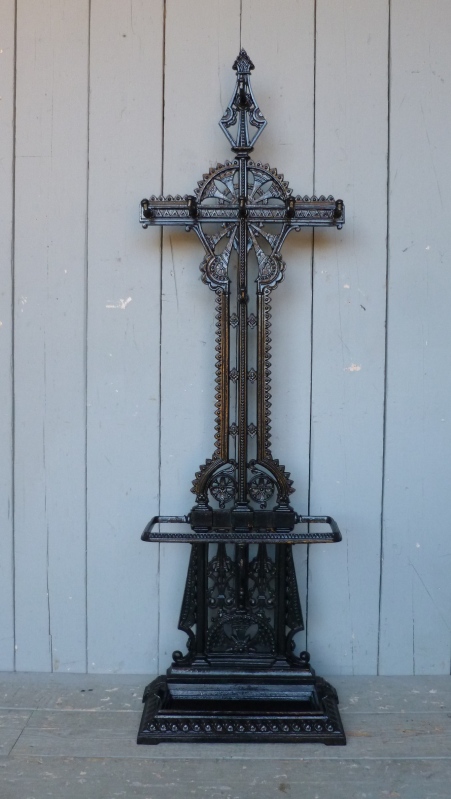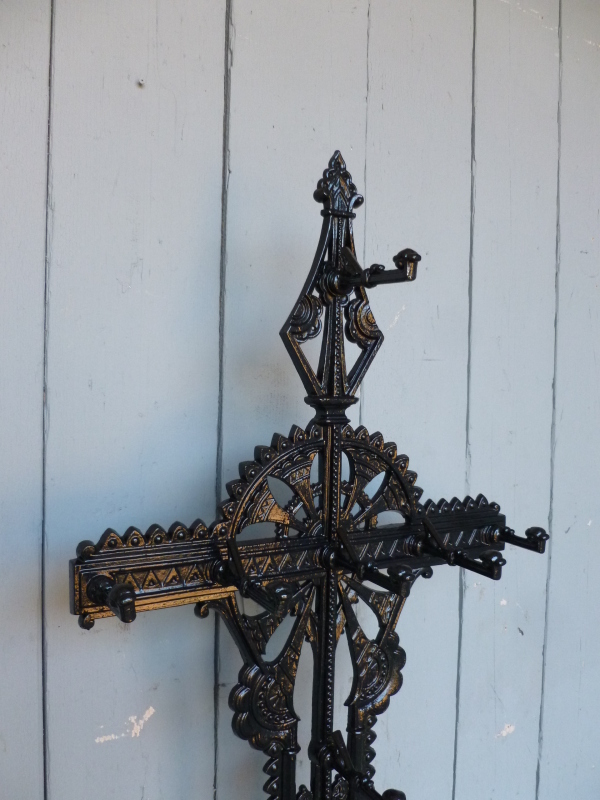 There is a hall stand without the upper part so from the whole hall stand there remain only the section for umbrellas with a sabot: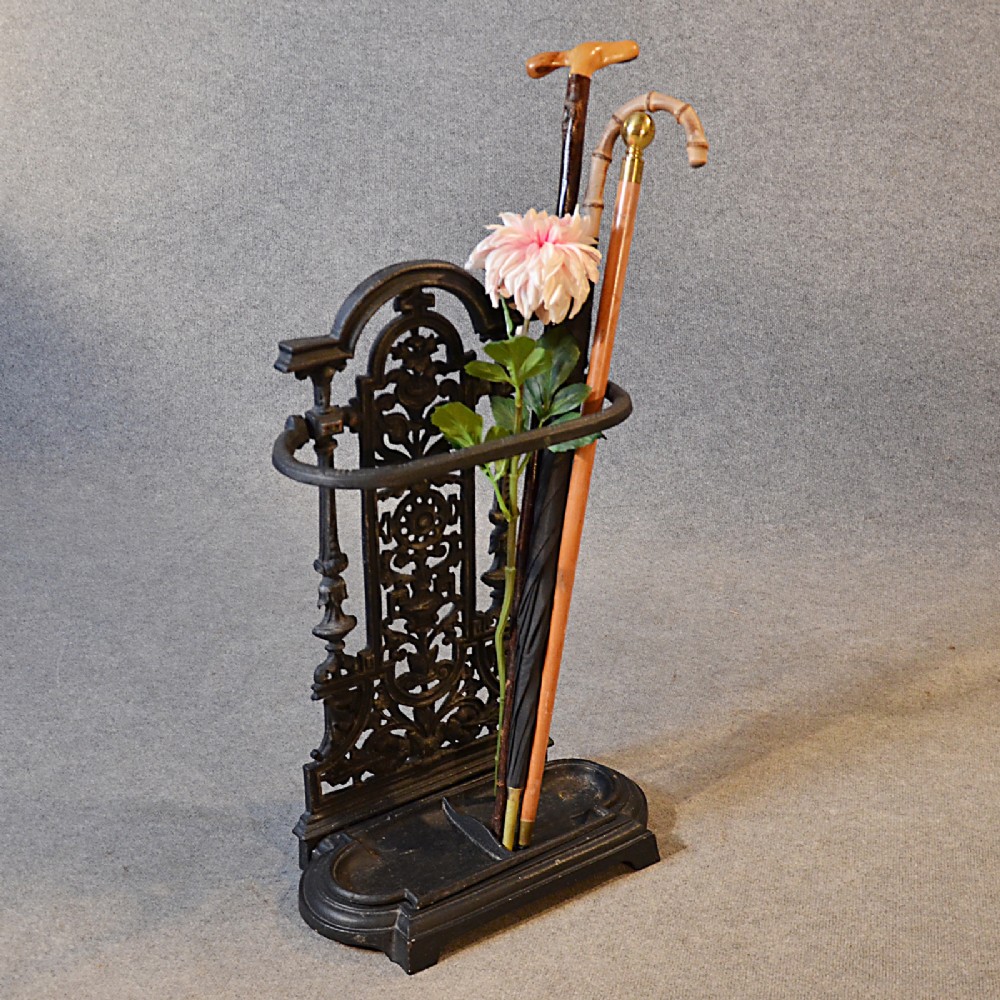 There are as well hall trees (one of the most classical in my point of view.) They are made only of wood that is why they are named according to the material. Although a hall tree is older than other kinds (hall stands and hatstands) that makes it the most multifunctional. A hall tree has everything: umbrella sabots, shoe rack, hooks, rolling drawer and most of them are provided with benches. Hall trees can be the simplest samples up to upgrade ones.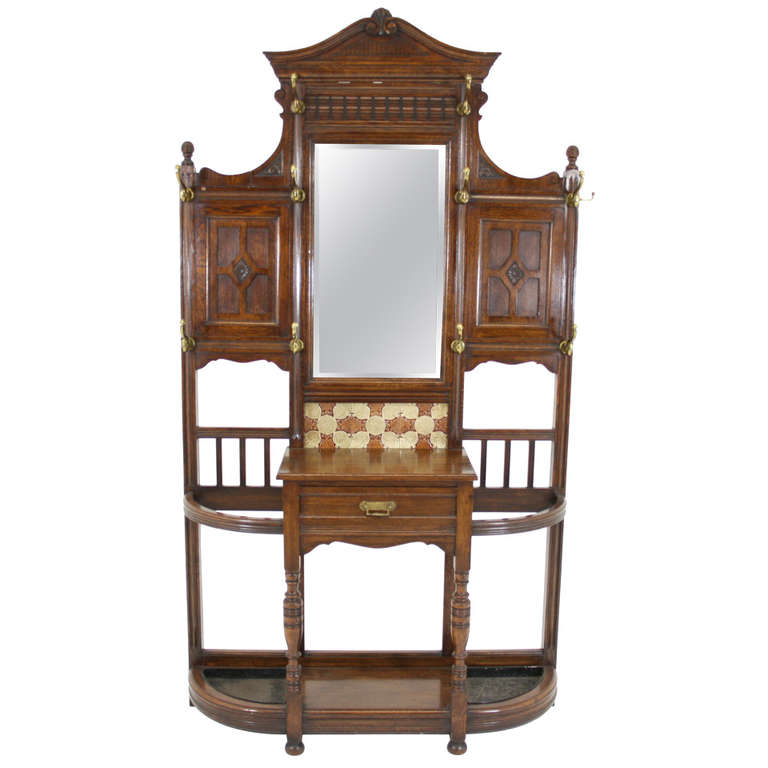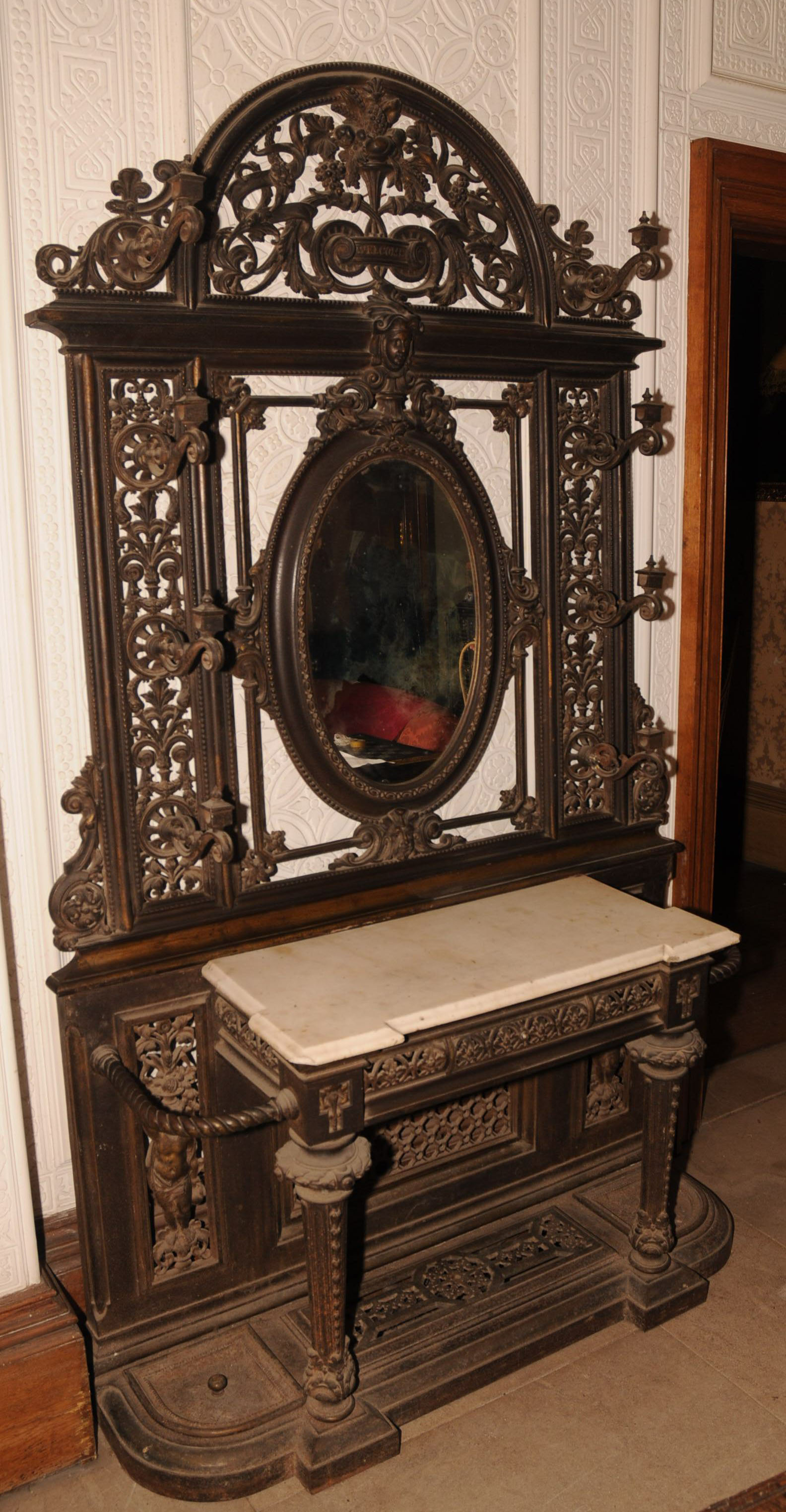 But there is another kind that is called hatstand (UK) and hatrack (US). I'm inclined more to the hatstand word. This kind looks like a pole with ring around and legs beneath and 4 or 6 hooks on top. Such kind is used mostly for the hats and umbrellas but you can put over some coats as well.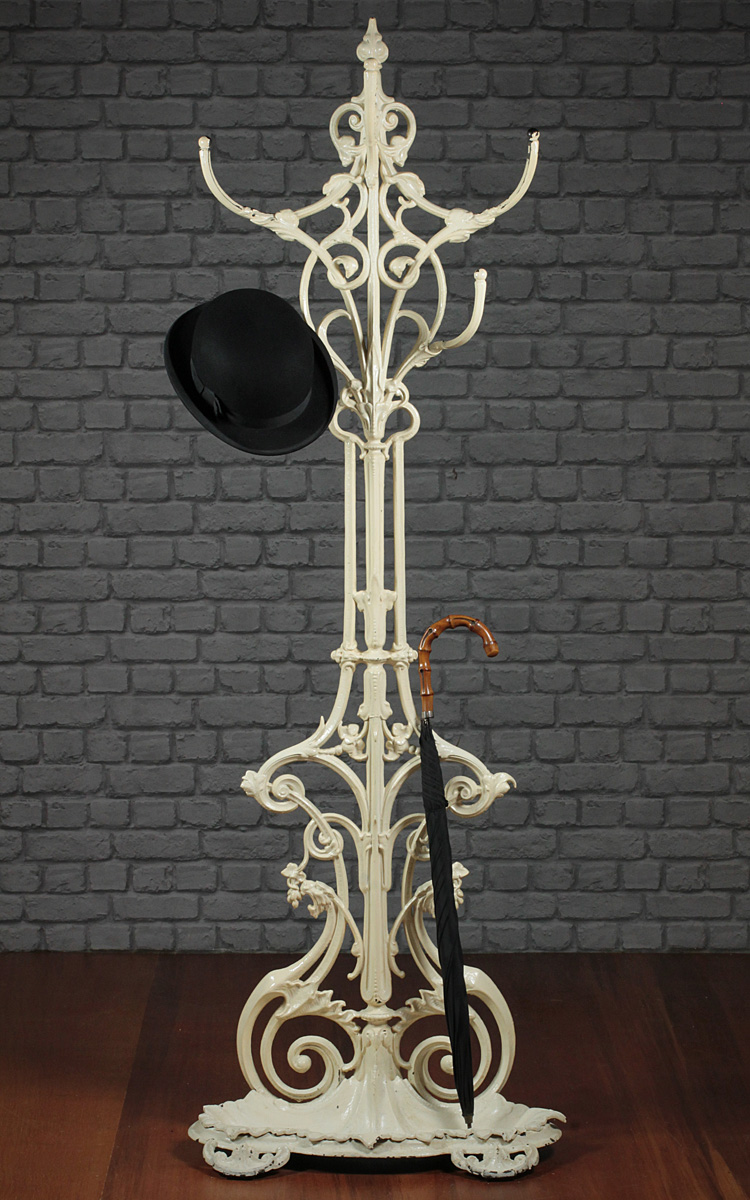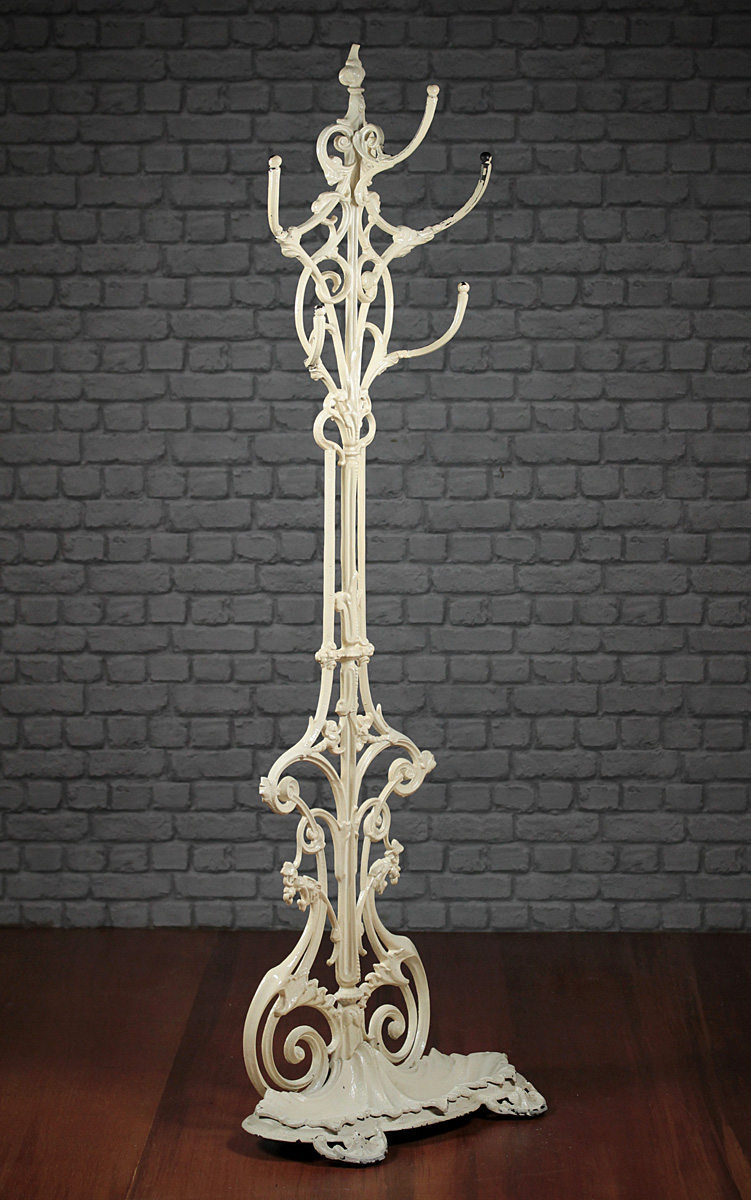 In fact it does not matter what you choose - a hall tree or hat stand or hatrack,- all of them are necessary and good-looking. They have much pros because it helps to keep things in order and ebellish the house. I hope our today talk was much interesting for you and you have learnt something new. See you soon!