Antique sculpture "Fisherman"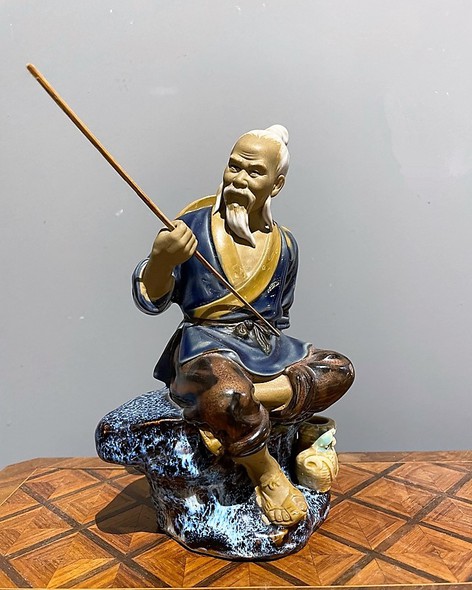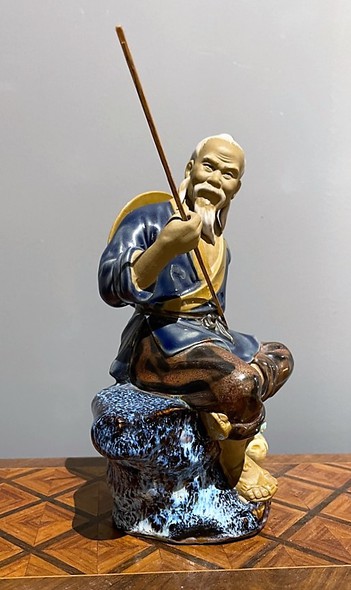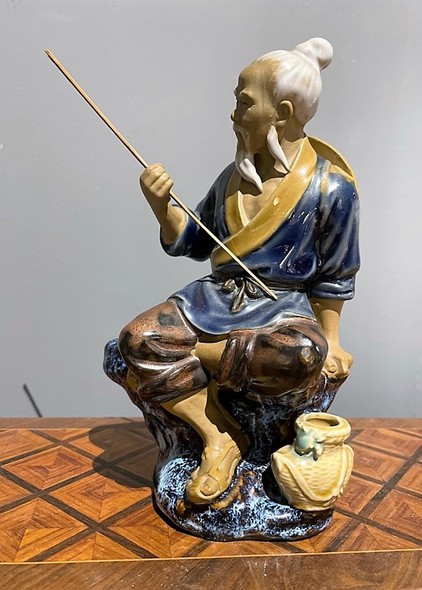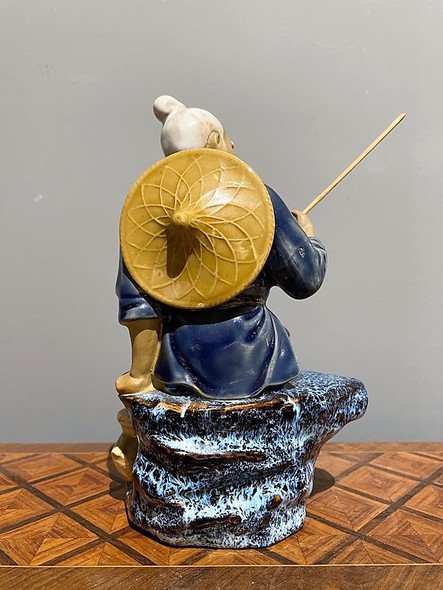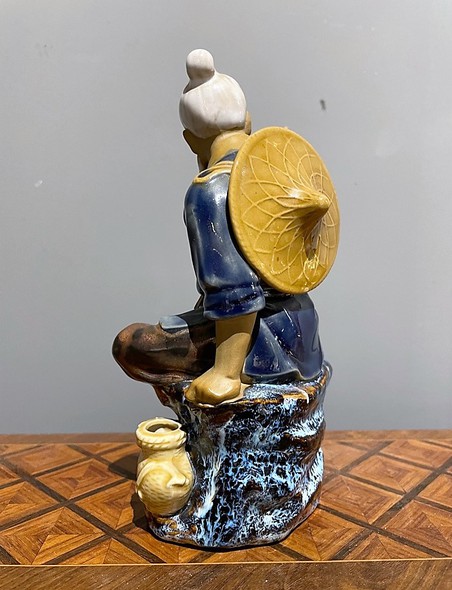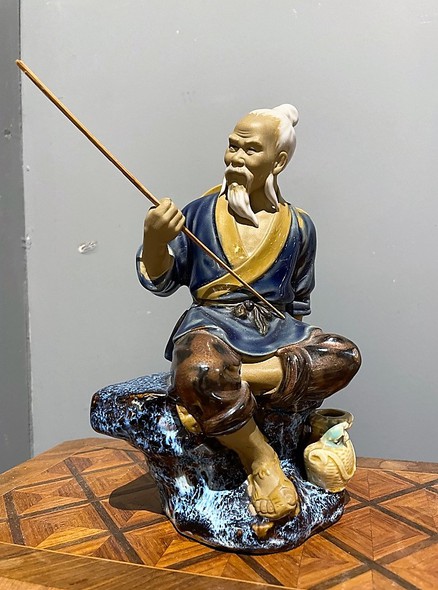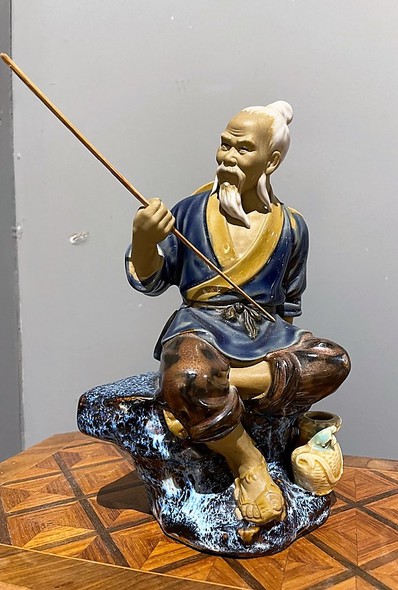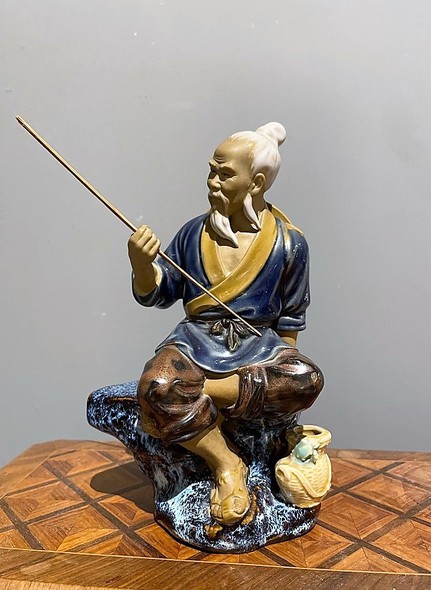 Antique sculpture "Fisherman". Made from ceramic. Most likely, the product was made at the Guyaotsychan ancient porcelain factory. China, Jingdezhen, 1960-70s.The city of Jingdezhen, located near the famous Huangshan Mountains, is considered the "Capital of Ceramics and Porcelain". It is believed that it was in this territory that the first porcelain products appeared 3000 years ago, and in a later period, during the reign of the Eastern Han dynasty, the first large workshops began to open. The city began to develop thanks to the Song Emperor, who declared the settlement a city of porcelain. So Jingdezhen (namely, on a citywide scale) became the main supplier of the imperial court and received permission to mark manufactured products with special markings. In the 16th century, collectors from Europe learned about Jingdezhen. The first merchants and diplomats who could move around China also visited Jingdezhen, where already in those days everything was decorated with local ceramic tiles. According to the memoirs of contemporaries, even the lanterns on the streets and the outer walls were made of ceramics or decorated with ceramic inserts. Today, many historical buildings have been preserved, including the premises of the Ancient Porcelain Factory (Guyaoqichang), where you can see the old technique for the production of porcelain and ceramics.
Antique sculpture "Fisherman"
72 000

Added in Request List

Antique sculpture "Fisherman"Ref nr. 02_0700
Галерея «БерсоАнтик» принимает на комиссию и покупает предметы антиквариата!