Stone-cutting composition "Atlantis"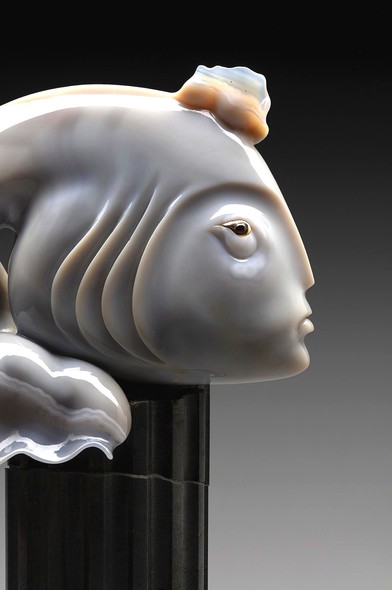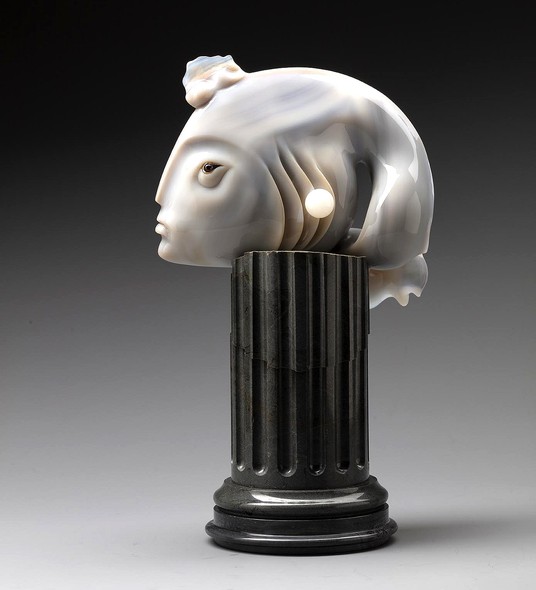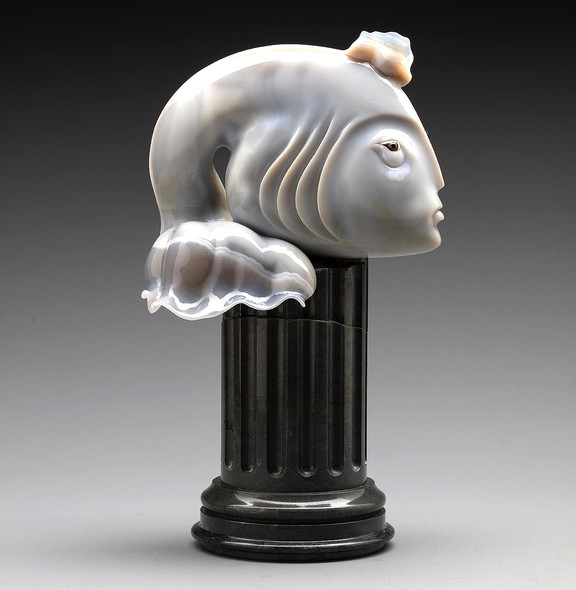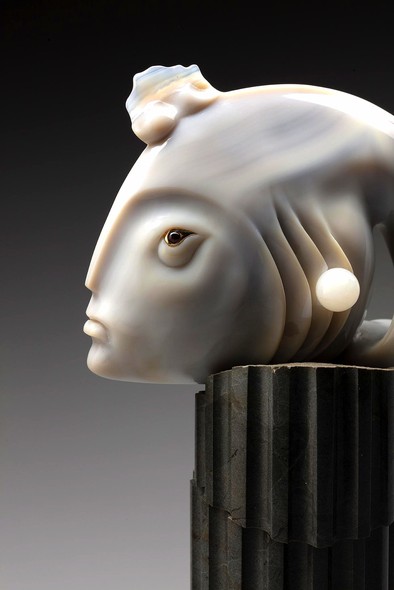 Unique stone-cutting composition "Atlantis". Materials: Brazilian agate, jasper, garnets.Author: Sergey Alexandrovich Falkin.
The work of reflection on the theme of the mythical island-state of Atlantis was embodied in this sculpture.How were the inhabitants swallowed up by the sea able to adapt to life? They became similar to fish with gills, fins and a tail, but retained the features of a human face.The heterogeneous color of agate, with its tints and shades, was well suited for the execution of the figure. A fragment of a broken column completes the image and refers to an ancient civilization.
Stone-cut sculpture "Atlantis" was exhibited at the Louvre (Paris) in 2007.
Sergey Alexandrovich Falkin - (born November 10, 1955, the village of Zaigraevo, Zaigraevsky district, Buryat ASSR) - Russian sculptor, stone cutter, graphic artist. Member of the Union of Artists of Russia. Participant and winner of fine and jewelry exhibitions in Russia and abroad. Member of the World Club of Petersburgers since 2004. Member of the Expert Committee of the Igor Carl Faberge Foundation.