Large vintage brooch "Bunches" Trifari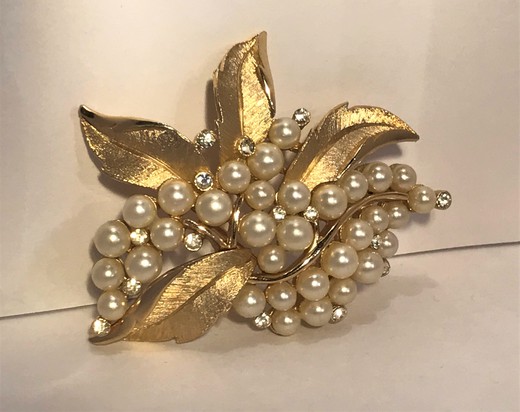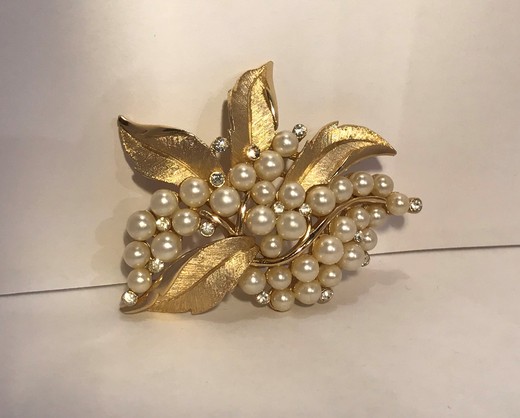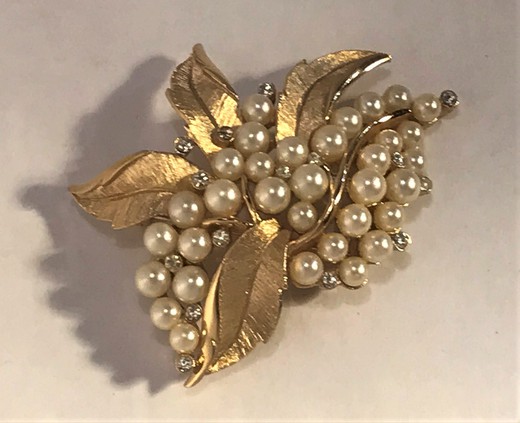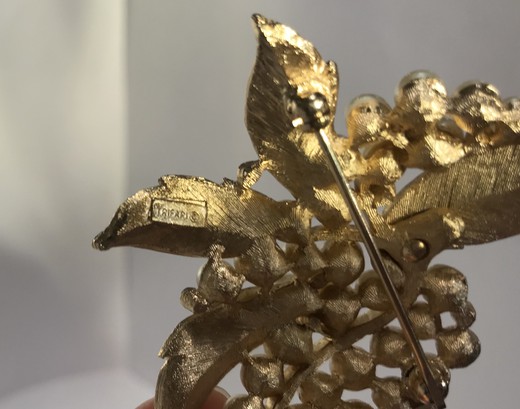 Antique bunch-shaped Trifari brooch. Made of jewelry alloy. On the clasp there is a company marking - "Trifari" with the serial number of the product. Will look spectacular on a coat or jacket lapel. United States, 1970s.
The history of the Trifari brand began when in the 1910s a native of the family of Italian jewelers Gustavo Trifari founded the Trifari and Trifari company together with his uncle. Two years later, the firm changed its name when three partners - Leo Krussman and Karl Fishel joined it. Together with the name - "Trifari, Krussman and Fischel" - the brand also changed, becoming the abbreviation "KTF". But later the letter "T" topped with a crown became the trademark of "Trifari". In 1930, the main find of the company's management was the jeweler Alfred Philippe, who became the head of the design department from the 1930s to 1968. Prior to joining Trifari, he worked for the jewelry companies Cartier and Van Cleef & Arpels. The chief designer brought the so-called "invisible fasteners" and different cuts to the jewelry from the jewelry business. Hollywood movie stars and even first ladies began to wear "Trifari" products.