Antique Satsuma vase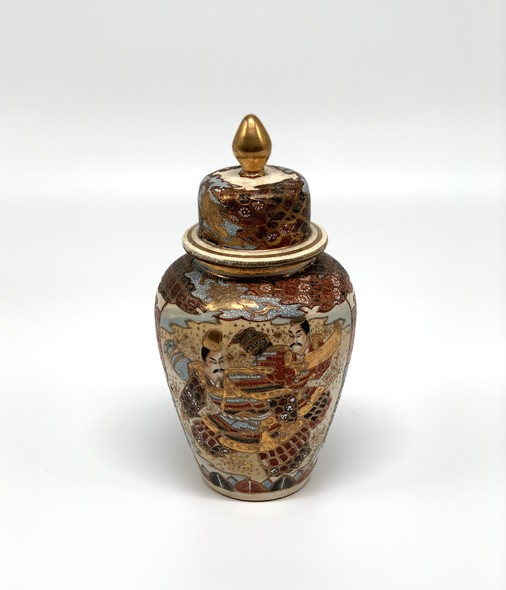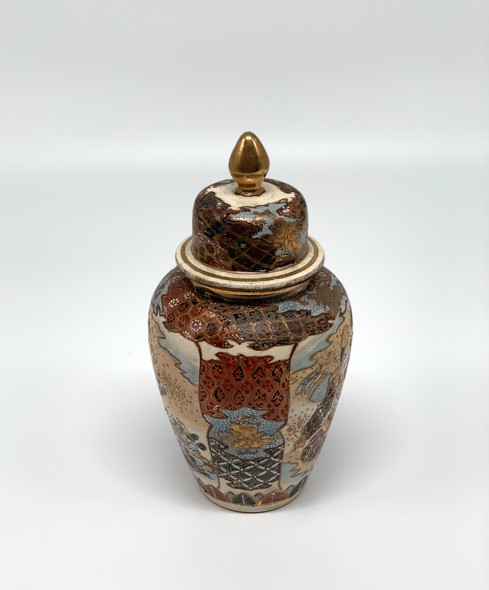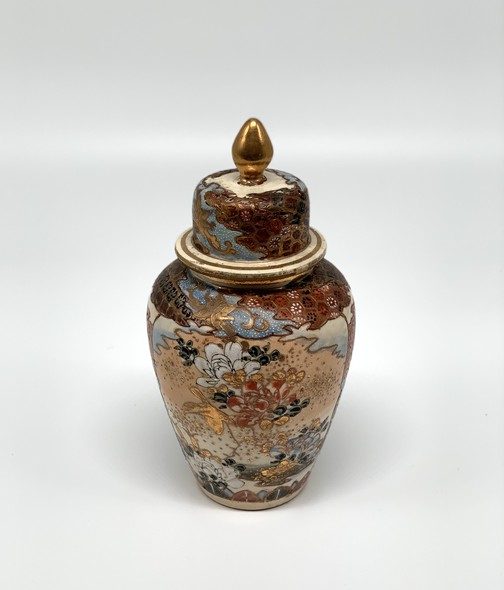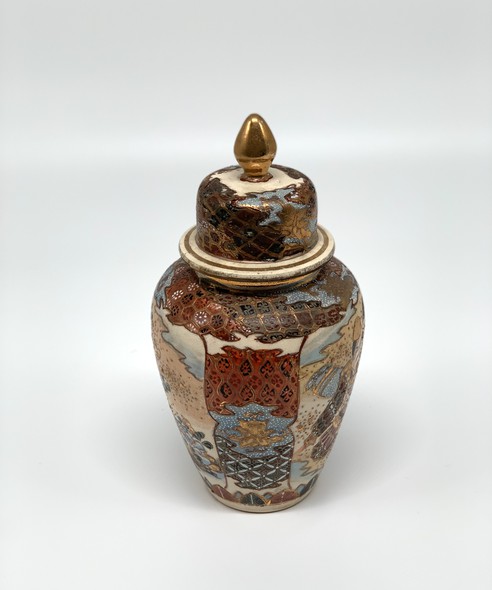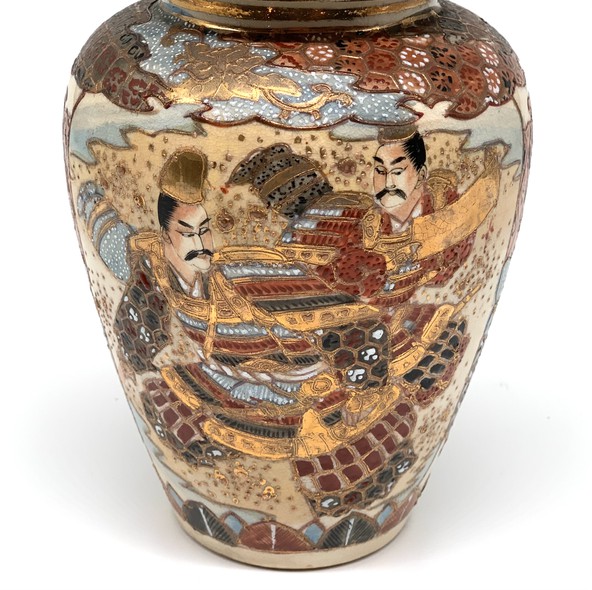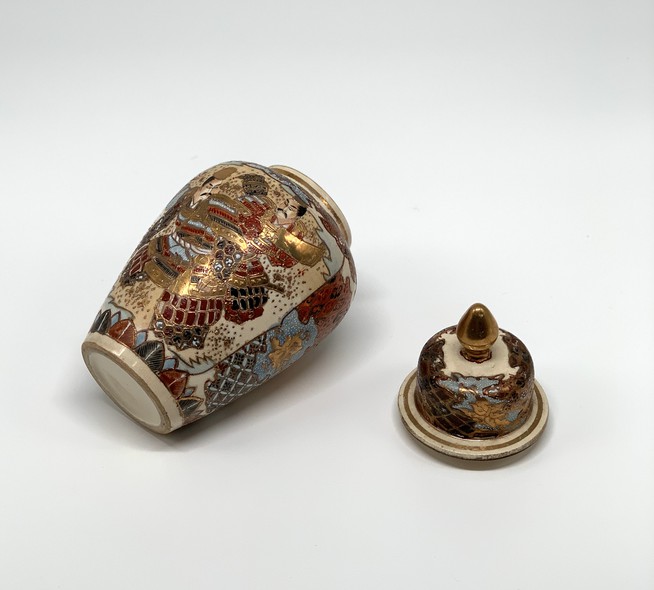 Antique pair vases in oriental style. Made from porcelain. Elaborately hand-painted in the Satsuma style, with characteristic images of samurai, birds and flowers. Japan, 19th century.
The Satsuma style takes its name from the province where production began. The earliest known items date back to the middle of the 17th century, at which time the shard was still dark in color. And the world-famous products in the Satsuma style appeared at the end of the Edo era. Master Kinkozan Sobei is considered the founder of the style, it was he who began working with very fine creamy white porcelain, painting it in a characteristic manner.
Soon, Satsuma porcelain became popular all over the world, and at the Paris Exhibition of 1867, the Japanese porcelain presented captivated the European public.
Satsuma products are painted with enamels and gold paint, the manufacturing technology of which was borrowed from the Meissen factory. The style is characterized by fine detailed painting, which covers not only external but also internal surfaces. Favorite subjects were genre scenes depicting warriors, geishas, saints, as well as landscapes and illustrations for literary works.
With their first appearance in Europe, Satsuma-style products have gained unprecedented popularity, they are highly valued today and look great in a modern interior.
Antique Satsuma vase
92 500

Added in Request List

Antique Satsuma vaseRef nr. 01_1523
Галерея «БерсоАнтик» принимает на комиссию и покупает предметы антиквариата!