Antique sculpture "Pierrot"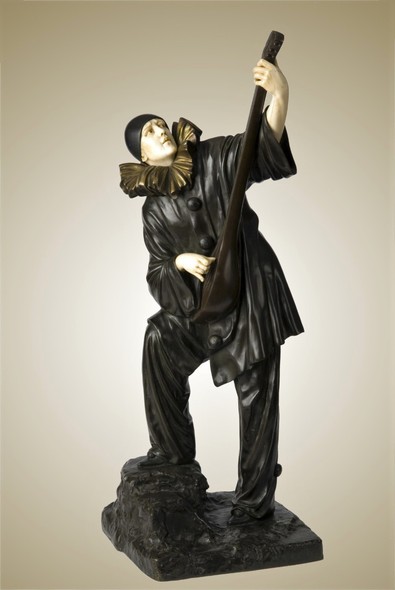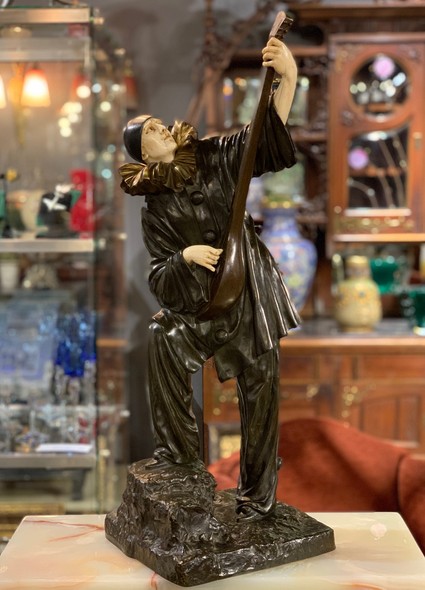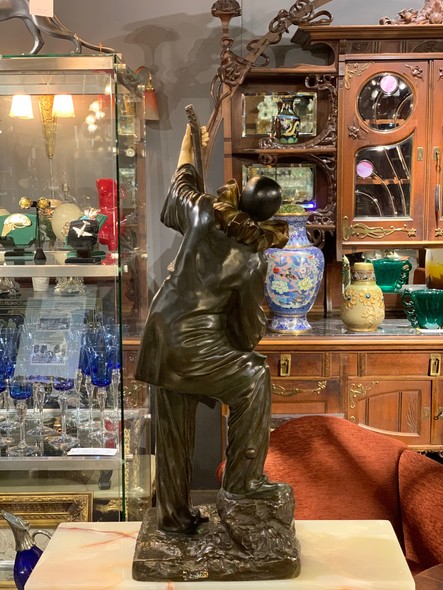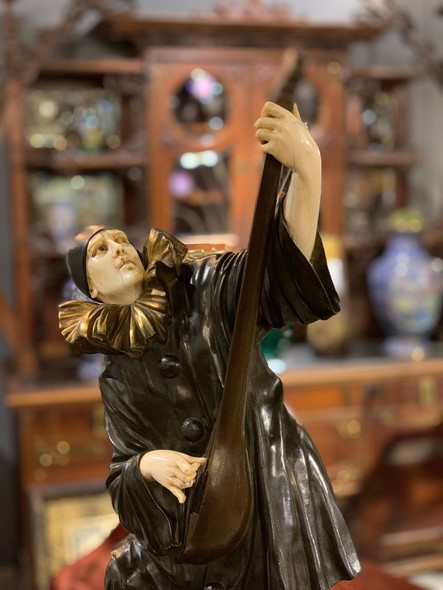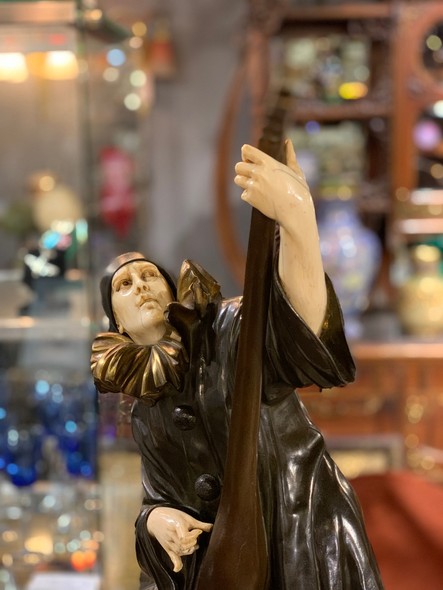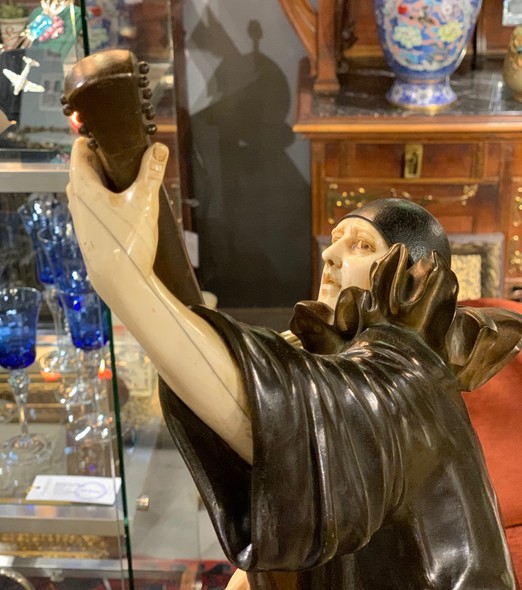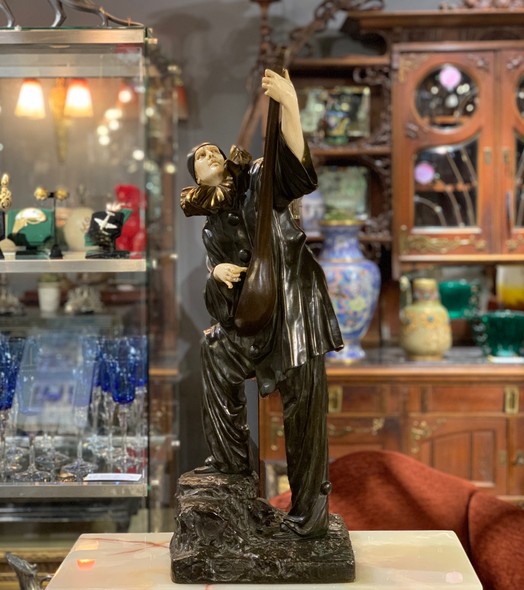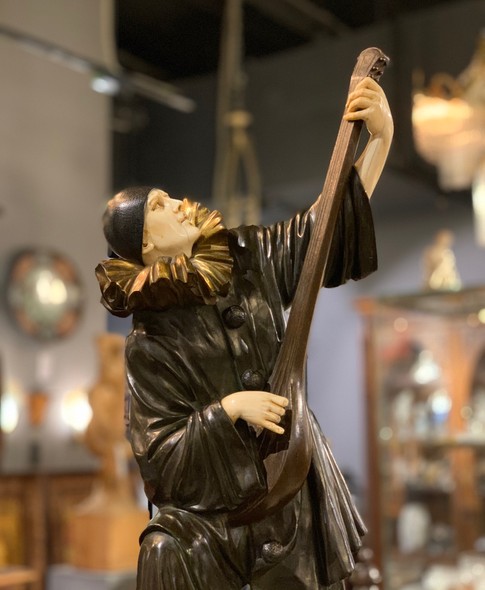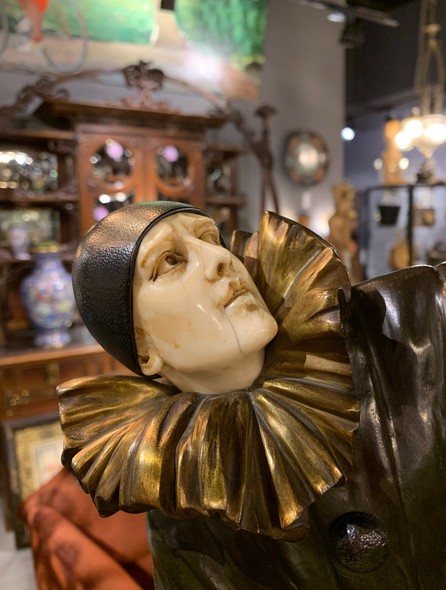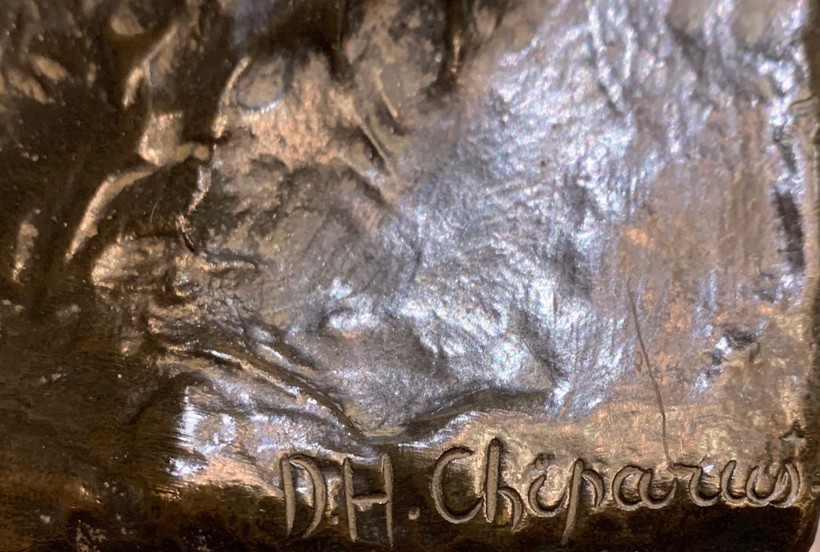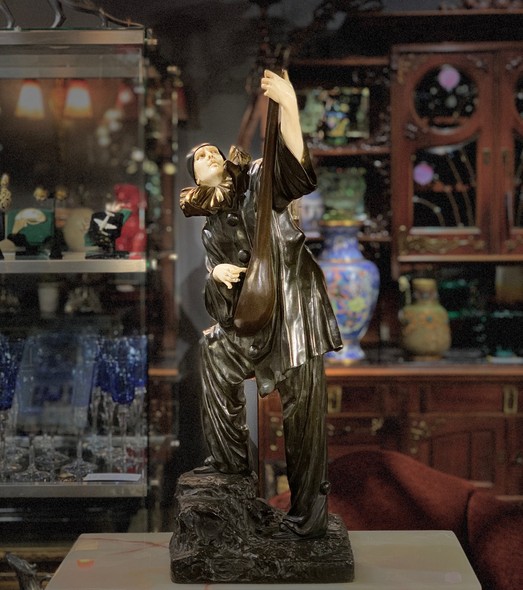 The original work of the world-famous sculptor of the Art Deco era - Demeter Chiparus "Pierrot".
The sculpture is made in the patriotic bronze technique from the patinated bronze, the exposed parts of the body are executed with highly detailed ivory detail. France, 1928
Demeter Chiparus is a great sculptor of the Art Deco era. Born in Romania in 1886, from 1909 he studied with famous Italian sculptors, and in 1912 he emigrated to Paris. Graduate of the Paris Academy of Fine Arts.
Creativity of the master was mainly devoted to the image of dancers and artists of the theater and ballet.Some sculptures of Chiparus were directly inspired by Russian dancers and actors, to whom this sculpture belongs, which was created from the theatrical image of Alexander Nikolayevich Vertinsky - "Black Pierrot".