Antique sculpture "Musketeer"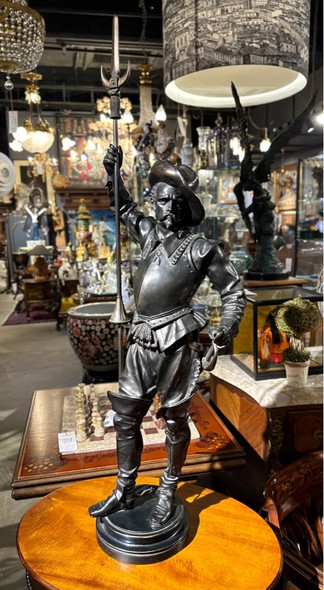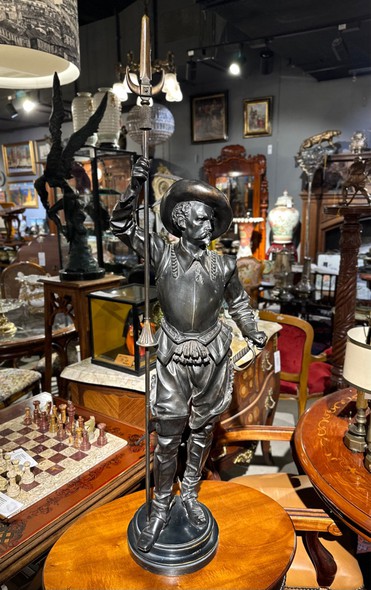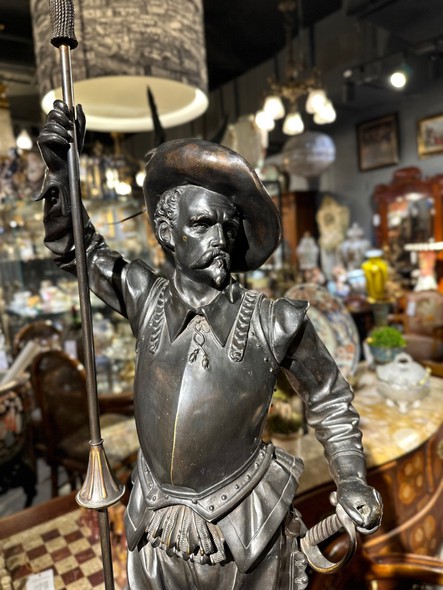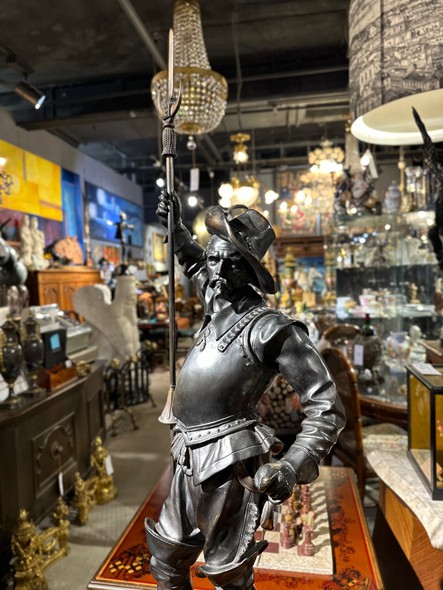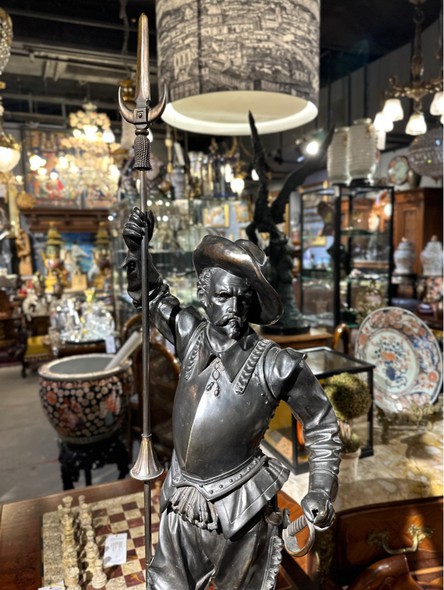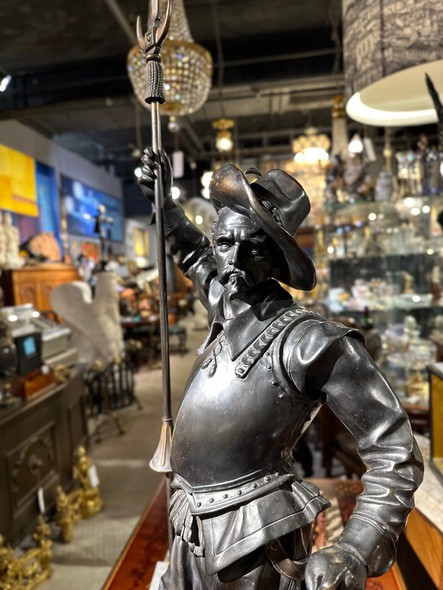 Antique sculpture of an armed "roundhead" - a supporter of the Parliament of England, a soldier of the "New Model Army". Made of bronze with details of all elements of the uniform: boots with spurs, cuirass, wide-brimmed hat with exotic bird feathers, swords and spears. This sculpture is a copy of the work "TÊTE RONDE" by the 19th century French artist Auguste Poitevin. Europe, XIX century.
The English Civil War broke out in 1639 because of the confrontation between supporters of the power of King Charles I "royalists" and defenders of the power of Parliament, nicknamed "roundheads" for their short haircut. At the suggestion of General Oliver Cromwell, the parliamentary army was reformed into a strong and efficient "New Model Army". Strict discipline reigned in this army, and a high religious Protestant spirit was instilled in the soldiers through the Bible. The war ended with the execution of the monarch and the beginning of the dictatorship of Lord Protector Cromwell.
Auguste Poitevin was born in 1819 in La Fère, France. Student of the sculptor Francois Rude. Auguste's works are presented in the French museums of Amiens, Fecamp and Nancy, as well as in the Vienna Museum of the History of the Army. His work embodies the exactingness to detail and the beauty of the human body.
Antique sculpture "Musketeer"
495 000

Added in Request List

Antique sculpture "Musketeer"Ref nr. 01_3415
Галерея «БерсоАнтик» принимает на комиссию и покупает предметы антиквариата!