Pair marble Lions sculptures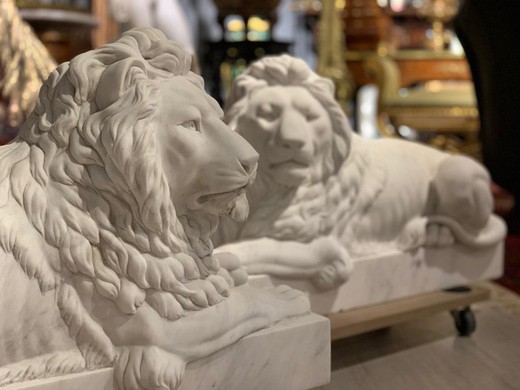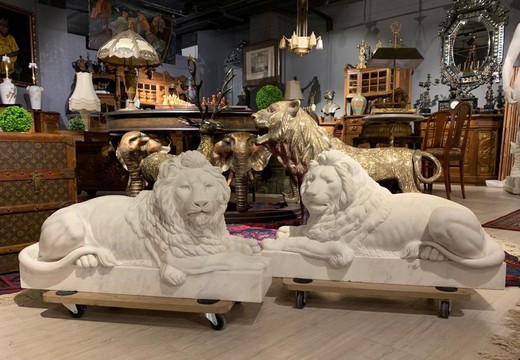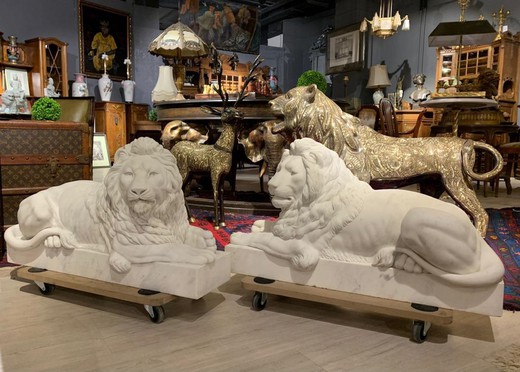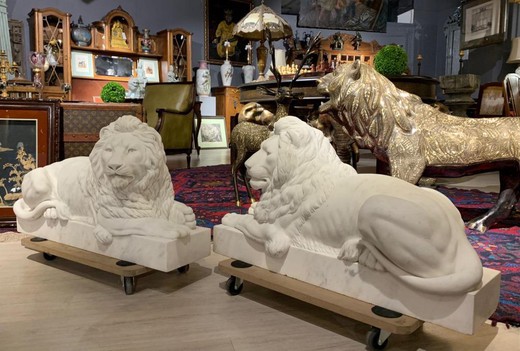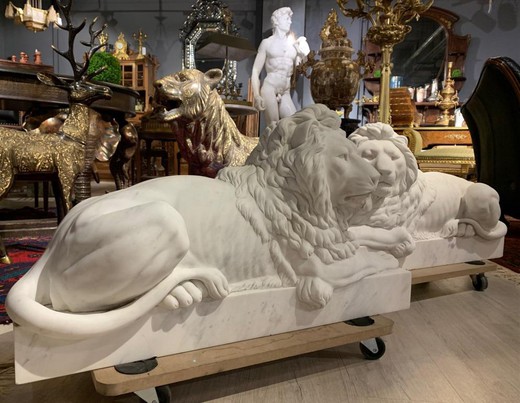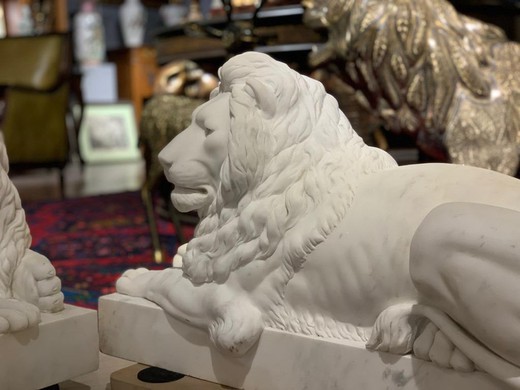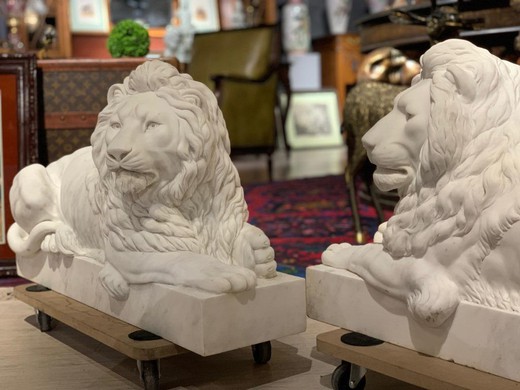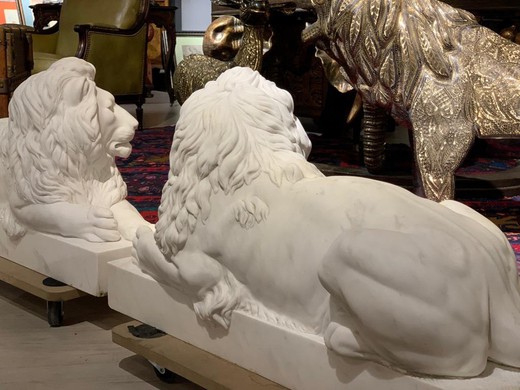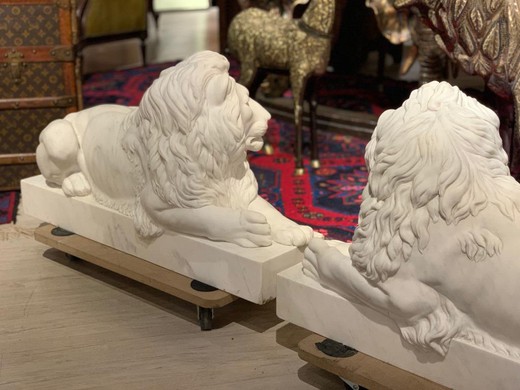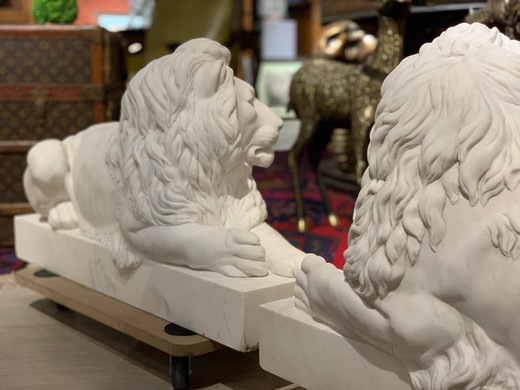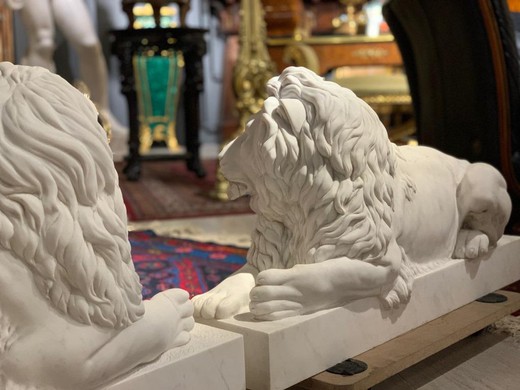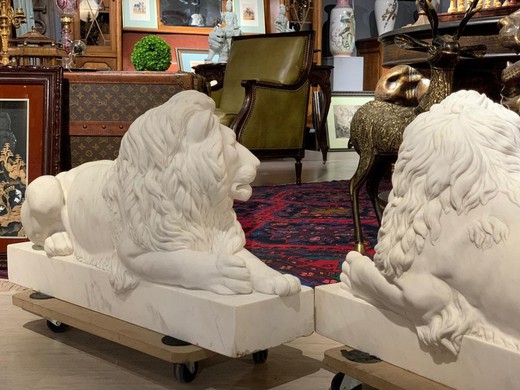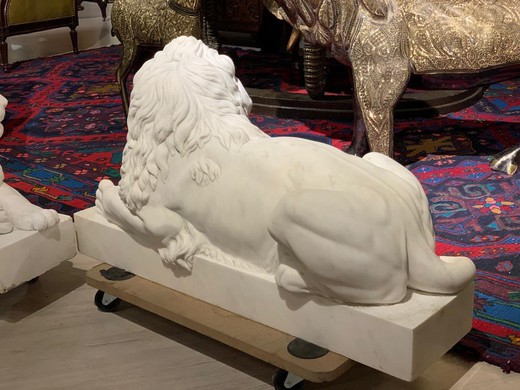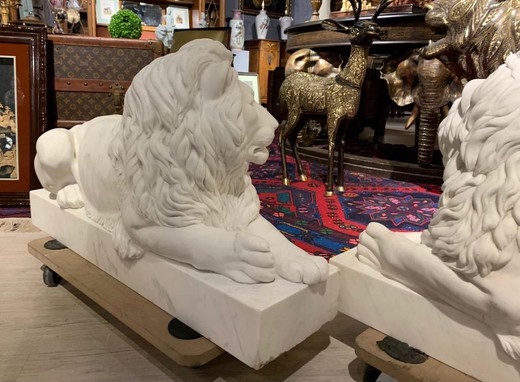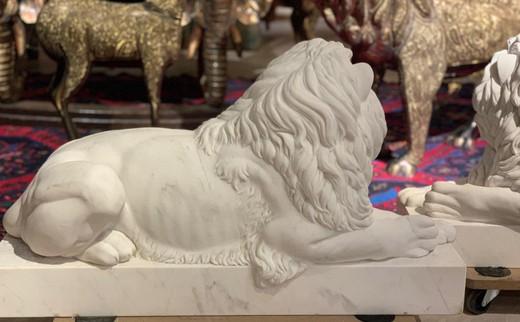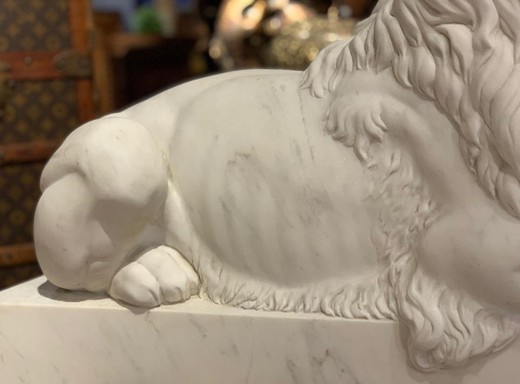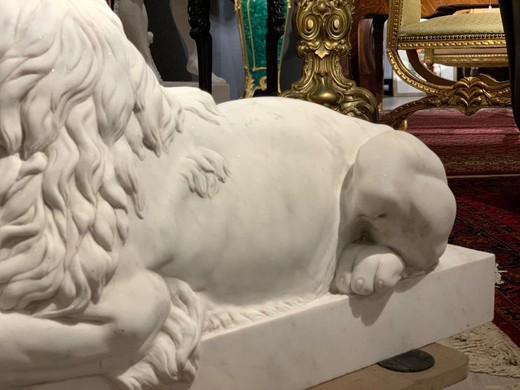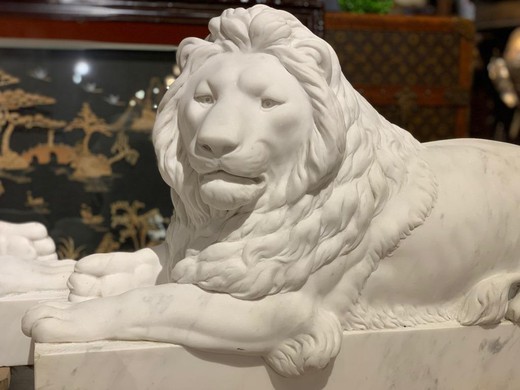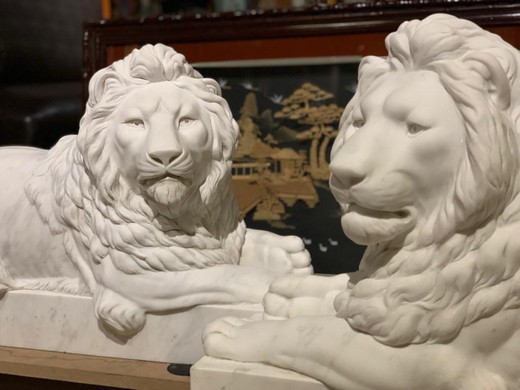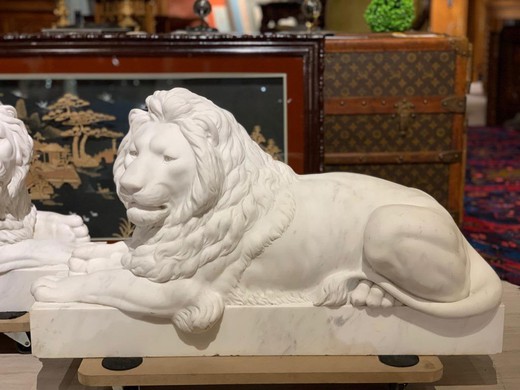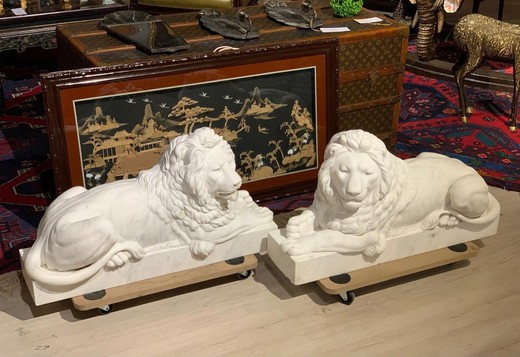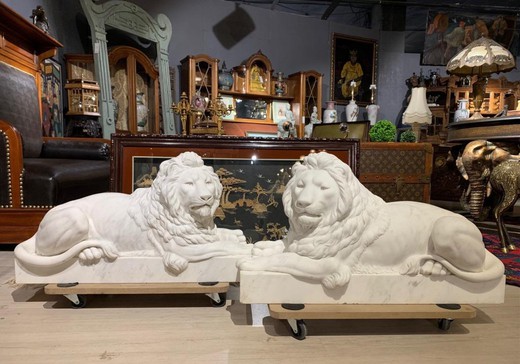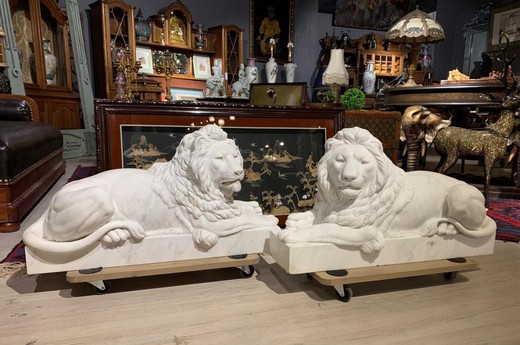 Pair Lions sculpture made of marble.
Lion is a symbol with a long history. Nobility, courage, greatness and strength, all these are the characteristics that accompany this image of this beast. Leo is the personification of the sun itself, primarily due to its golden color and bright mane, a symbol of royal power and wisdom. On the other hand, the lion is a predator, and quite fierce. The duality of the lion - salvation and destruction - was associated with some gods who were duality, like humans. The winged lion is the symbol of St. Mark, in Christianity the lion fighting the dragon is a symbol of the struggle between good and evil. There is a belief that the lion sleeps with open eyes - an ideal guard, perhaps that is why he is so often depicted on the doors of crypts, on graves, monuments, and churches.
Scotland and England made the lion a symbol of royal power "British Lion" (XIX century), King Richard I was called Richard "the Lionheart".
Lion in alchemy - the designation of gold (Knight in the shell). Lead or arsenic is the green lion.
Very often the lion symbol is used in heraldry along with a sword, poleaxe, ax, etc. The lion often appears on its hind legs in profile. A lion is a symbol of courage and generosity, a lion with a crown is power over his subjects.
The lion in Greece meant the guardian of death, the guard of the palace, the throne, the crypt, the skin of a lion - a symbol of victory over death. In India, the lion symbolized courage, wisdom, protection of law and order.