Antique porcelain coffee table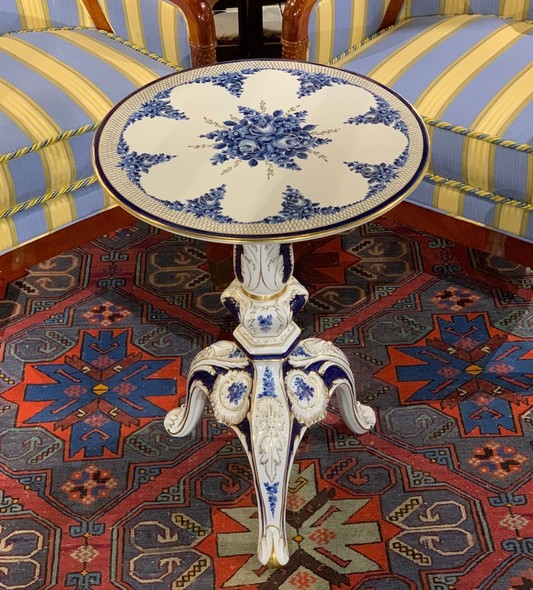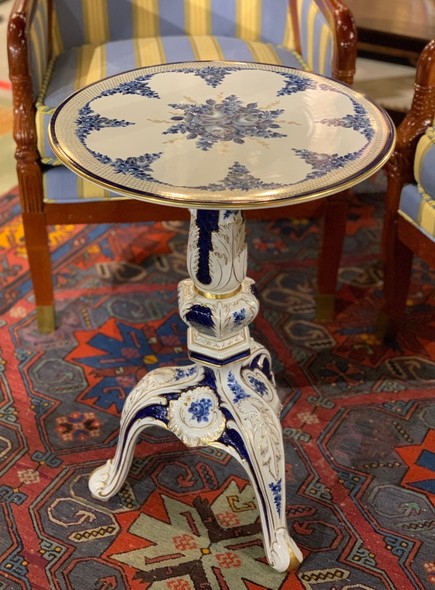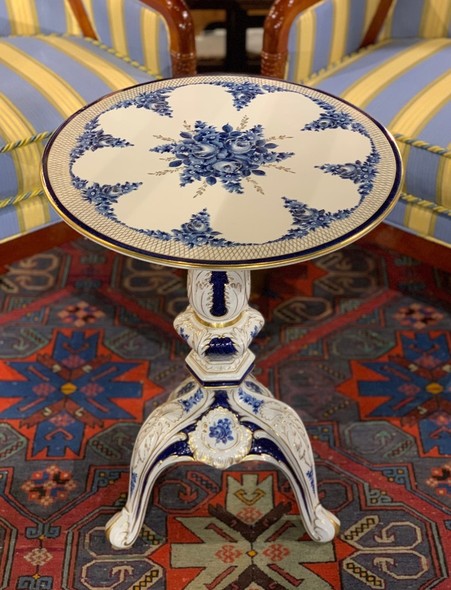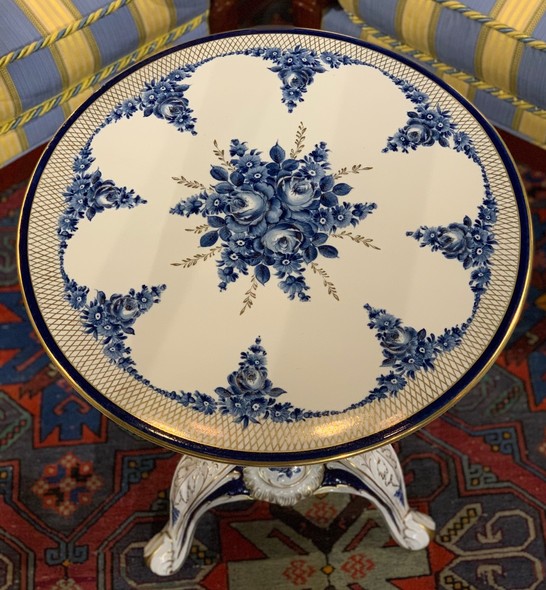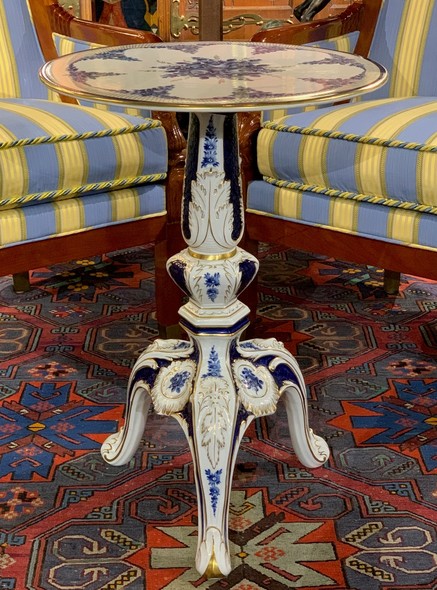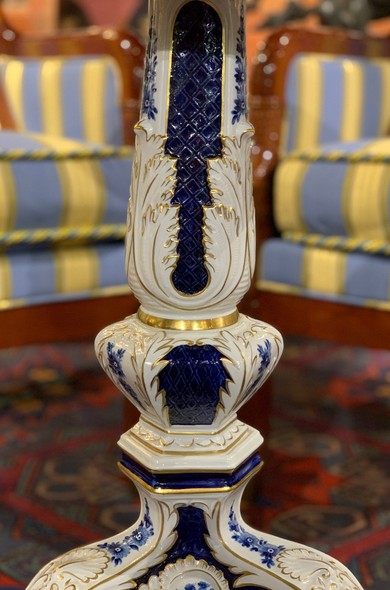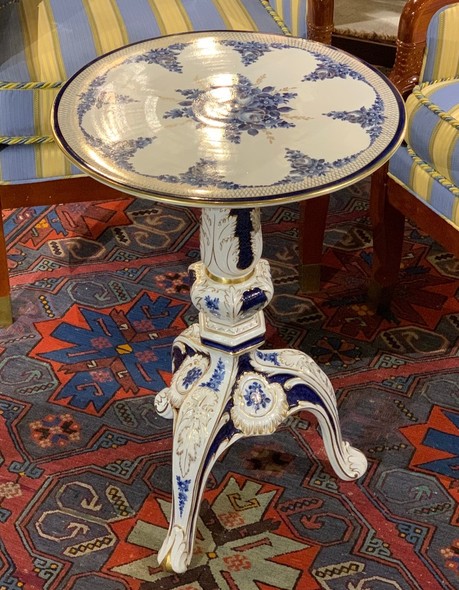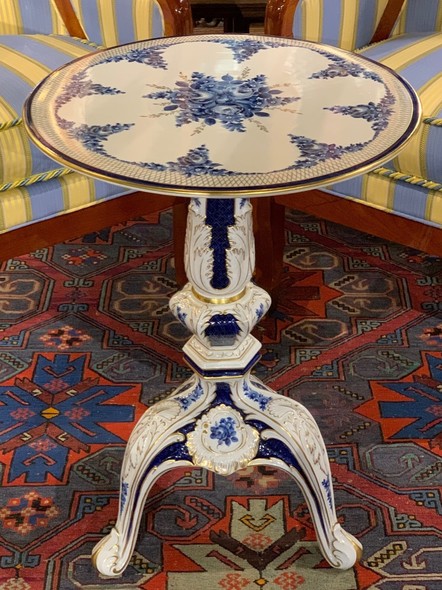 Antique cobalt porcelain coffee table with a pure and tender painting over the porcelain. Europe, XXth C.
Porcelain and ceramics painted with cobalt paint have a deep blue color. Cobalt salts are used to create this color. The Chinese are considered the founders of cobalt porcelain. In China, 7 shades of cobalt porcelain were counted. The first European porcelain was discovered by I. Böttger in the early 18th century. In 1710, the Meissen porcelain manufacture appeared, where for 7 years the masters were engaged in the development of cobalt paint, for each such innovation they paid a lot of money. Cobalt paint was used not only as a narrow one known to the whole world and filled the background. Until the 1770s, cobalt porcelain was produced at the manufactories of Saint-Cloud, Chantilly, Mennesy. Craftsmen actively used cobalt paints, adding golden strokes to them. Over glaze painting was used at the Sevres manufactory, the most famous backgrounds: royal blue, new blue - all were created on the basis of cobalt.It should be added that the skill itself is not so much in the development of cobalt porcelain, namely in the art of applying it, cobalt paint itself is black, it becomes blue during firing, and, apply crude cobalt so that the required shade comes out at the output - this is there is real skill.
Delicate and coldish painting of this table will make the interior softer and richer, because it so reminds of the luxury of old interiors, where intellectual evenings, salons and balls were held.