Antique 5 candles candelabra
Ref nr. 01_6115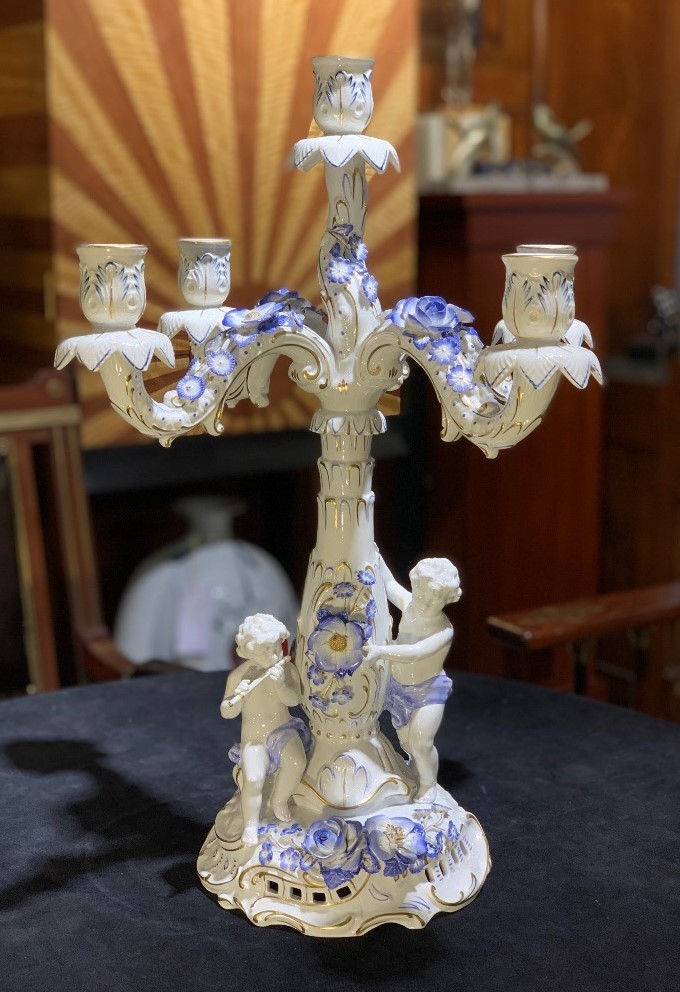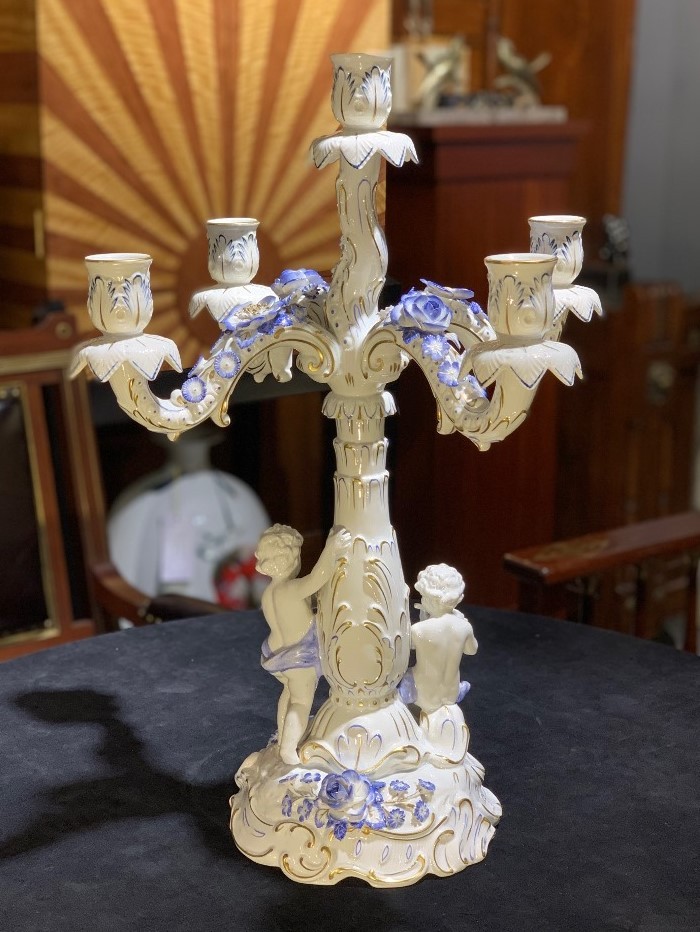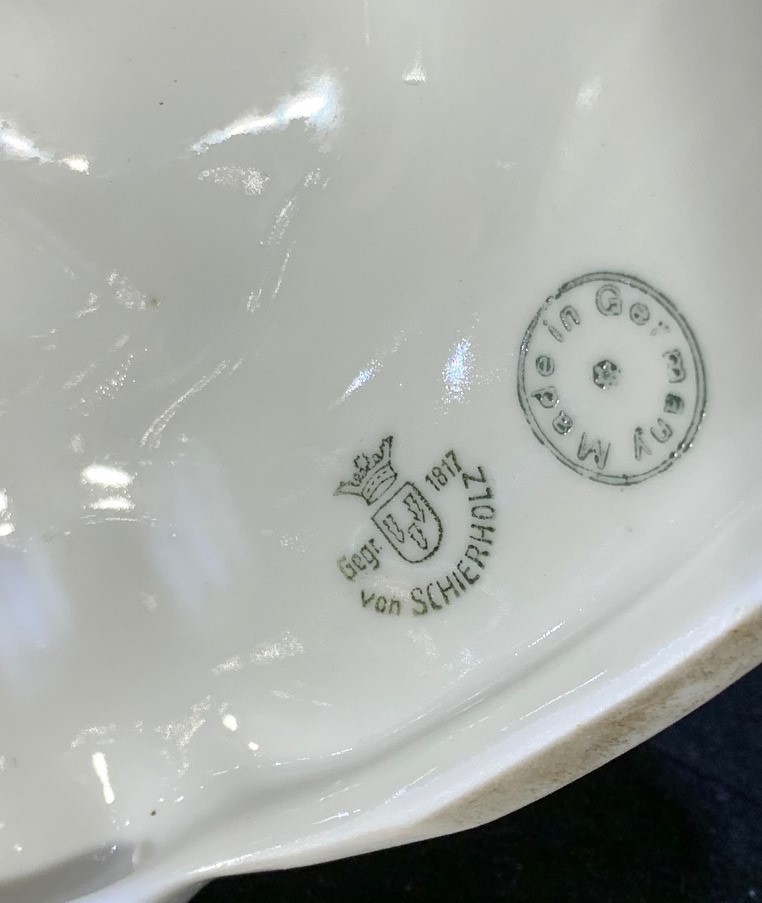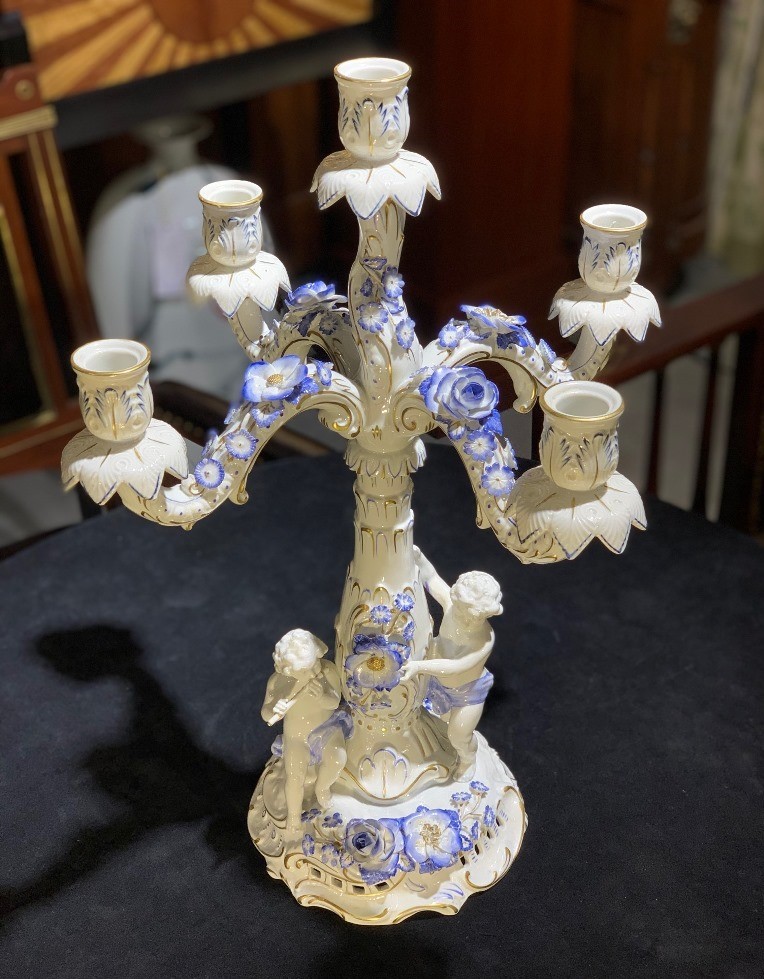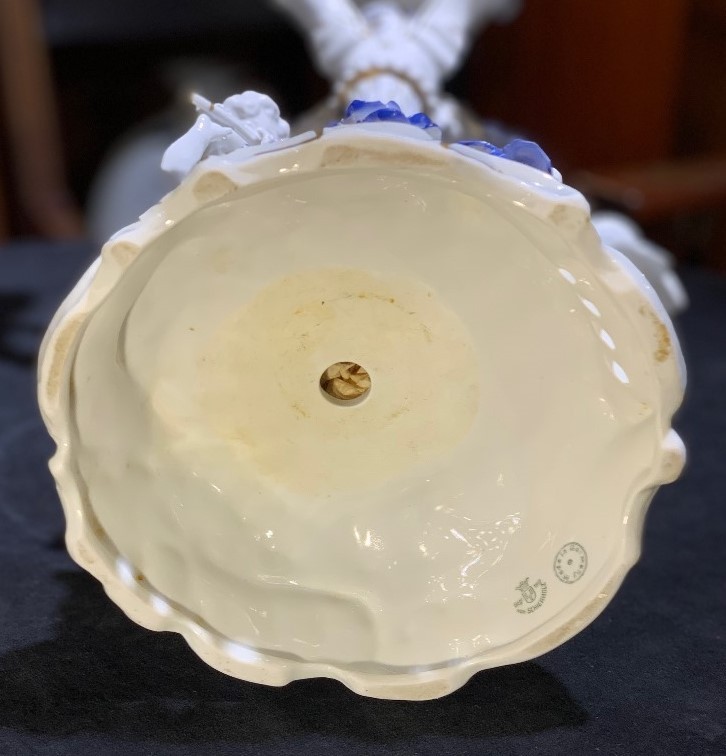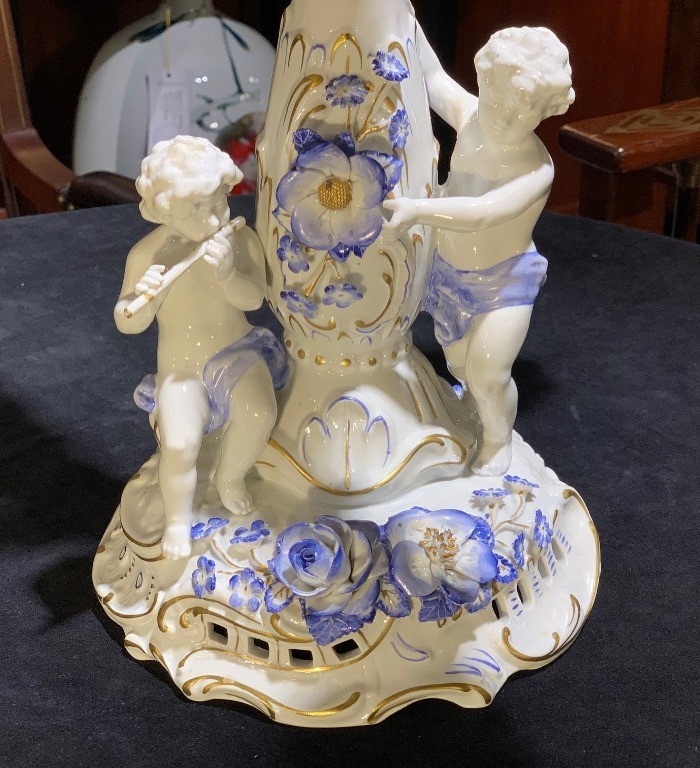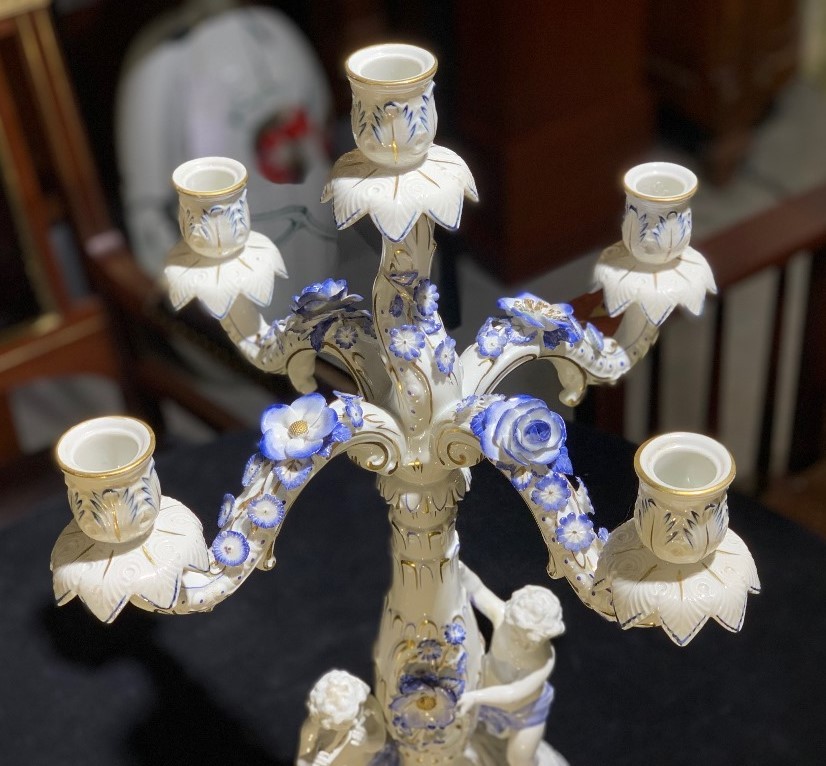 Desription:
Antique candelabrum for 5 candles. Porcelain. Germany, XX century There is a stamp von Schierholz.
On the base there are figures of two putti, one holding a pipe. Perhaps this scene takes place in the Garden of Eden, the candelabrum itself is decorated with stucco flowers in shades of blue and gold.
The German manufactory von Schierholz was founded in 1816 by the Höyecker brothers. After the death of one of them, Christian Gottfried Schieholz became a partner. This Thuringian manufactory became famous for the production of litofan. Litofan is an engraved or injection-molded product made of the finest translucent porcelain, which appears only when illuminated from the back. The French call it in tones "en grisaiile", "intaglio" is an Italian term. The lithophans were produced in the factory since 1849 under the direction of Gottfried Henklein from unglazed porcelain with filigree engraving. More than 2000 variants of intaglio were developed, which are still used by masters and create new and new possibilities.In 1851, after Christian's death, the management of the factory passed to his sons, Julius and Hugo. Hugo died in 1860. His brother ran the factory with Hugo's widow.
In 1877 a new generation came, Max and Arthur. Max did not stay in business and the management completely passed to Arthur. In 1899, Arthur dies and the manufactory ceases to be a private event, it becomes, in modern language, the limited liability company Von Schielholz Porzellan Manufactur Plaue G.m.b.H.
The manufactory was nationalized after World War II and became part of East Germany. Its name has changed to VEB Porzellan Manufactur Plaue. After German reunification in 1990, the name Von Schielholz Porzellan Manufactur Plaue G.m.b.H. was restored.In 1995, the manufactory became part of the Royal Porcelain Manufacturer Tettau (Königlich privilegierte Porzellanmanufaktur Tettau).
Added in Request List

Antique 5 candles candelabraRef nr. 01_6115
---
Галерея «БерсоАнтик» принимает на комиссию и покупает предметы антиквариата!