Sculpture "Discus Thrower"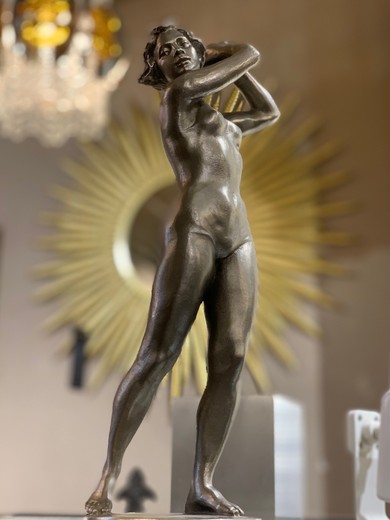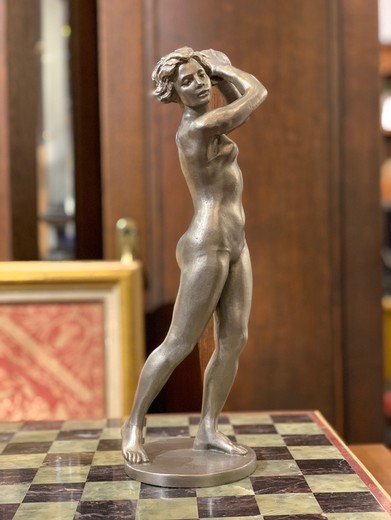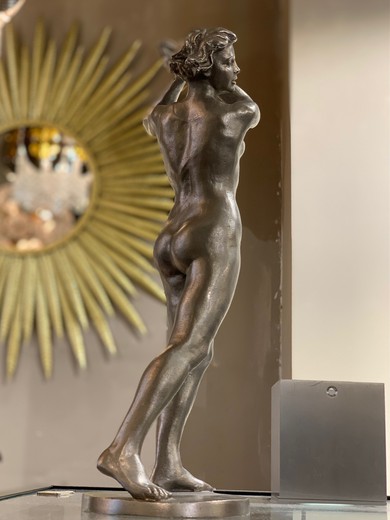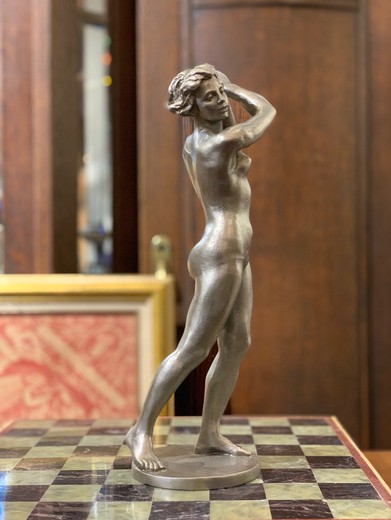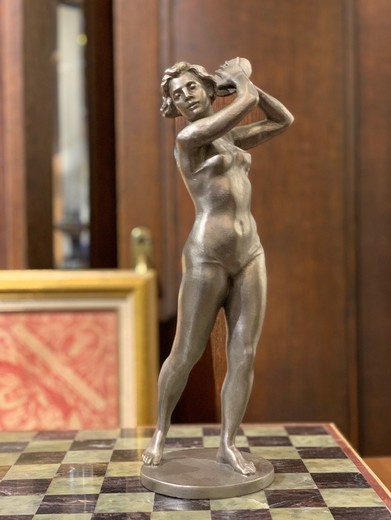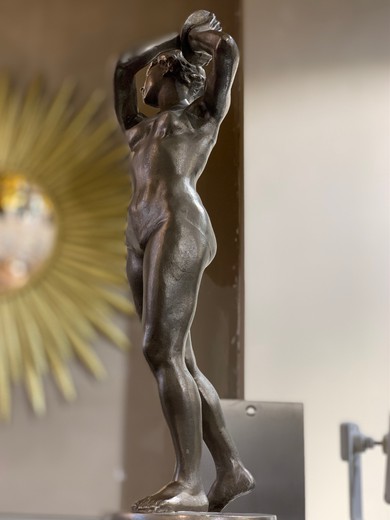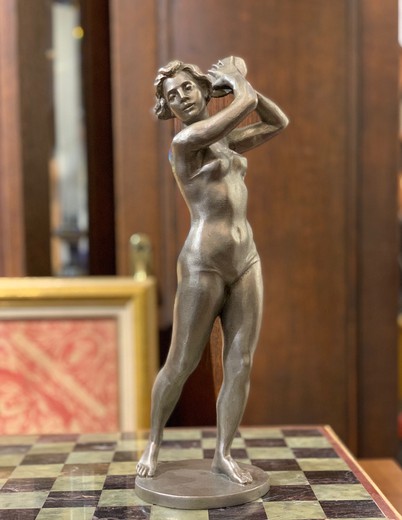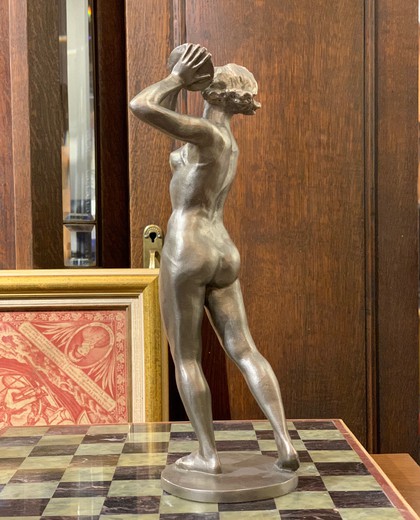 Vintage sculpture "Discus Thrower". Made of silumin. The author of the model is the Soviet sculptor and artist V. Bogatyrev. Russia, 1960s.
Bogatyrev Vladimir Fedorovich received his education at the OMARH studio in 1927, and he graduated from the St. Petersburg Academy of Arts of Ilya Repin. Since 1932 he regularly participated in exhibitions in Leningrad. In 1962 he received the title of People's Artist.