Antique painting "Seascape"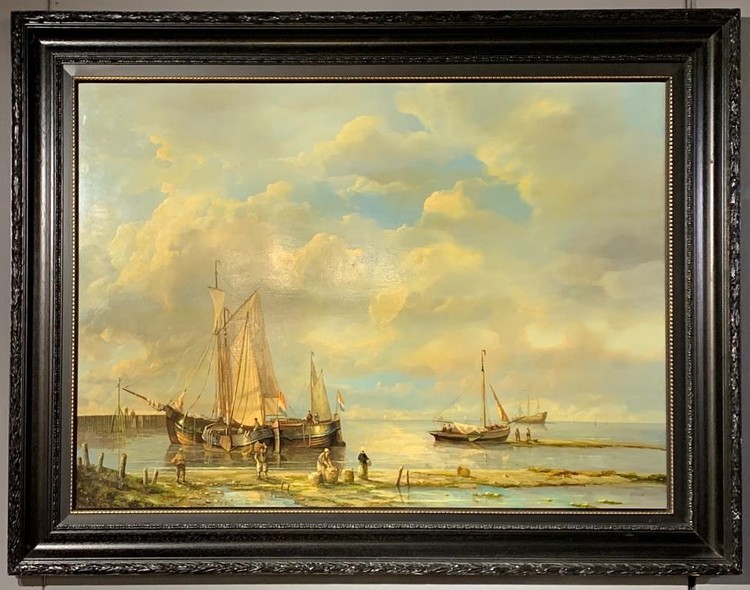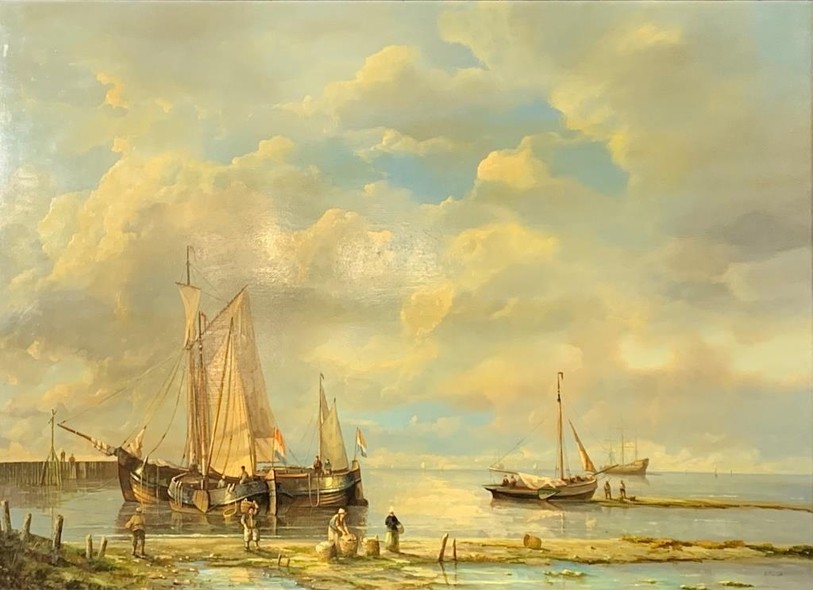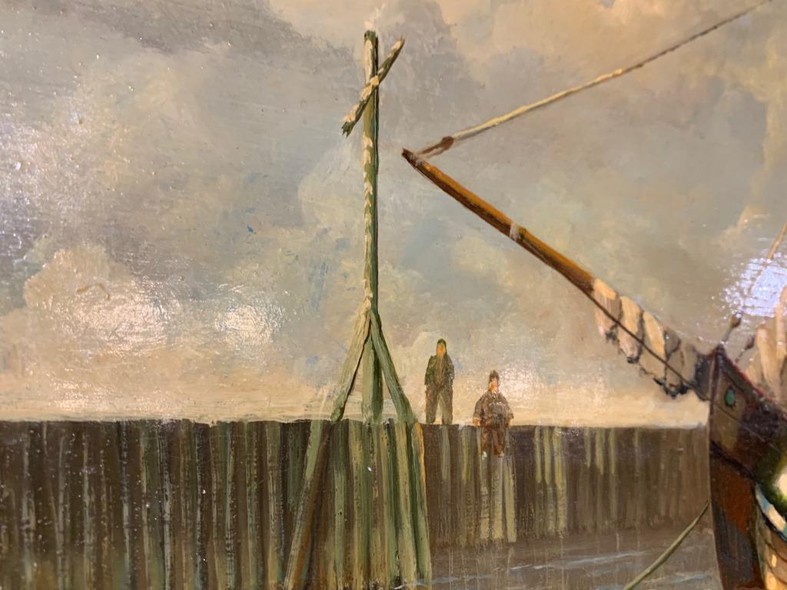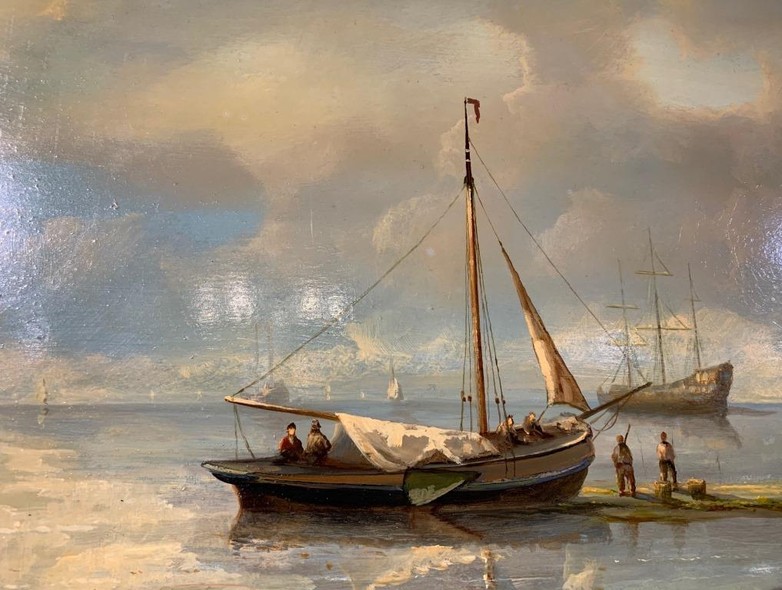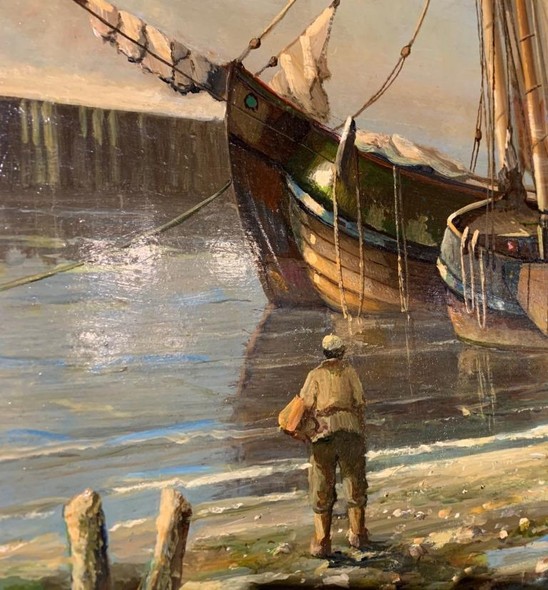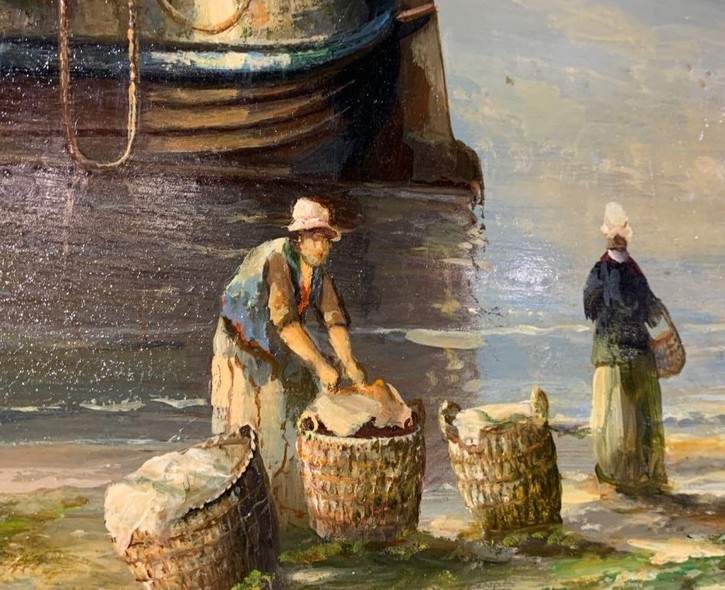 An antique painting depicting a seascape with a breakwater. The painting is painted in oil on a wooden base. Holland, XX century.
At the beginning of the 17th century. became widely known, originated in Holland, the genre of painting - the seascape, in which the canvas was painted. The artist shows us a classic story - after a whole day at sea, fishermen return with their catch, and women with baskets for fish are waiting for them on the shore. The work shows that the author is a high-level master. The sea is not a raging element here, it is in a state of complete calm, with clouds reflected in it. By rendering the color scheme, the author, as it were, removes the history of the foreground into the shadows and makes it clear that nature is the main character. Having managed to convey even the most insignificant color nuances, the author translates the visible "picture" into the quality of sensation. The whole picture seems to be saturated with air with an amazing sky - unusually high and endless. An important role is also assigned to the light of the sun, which fills the picture with its radiance and envelops the viewer with its warmth.