Antique chandelier "Muller Freres Luneville"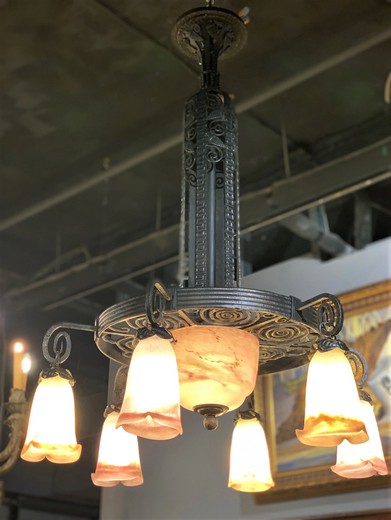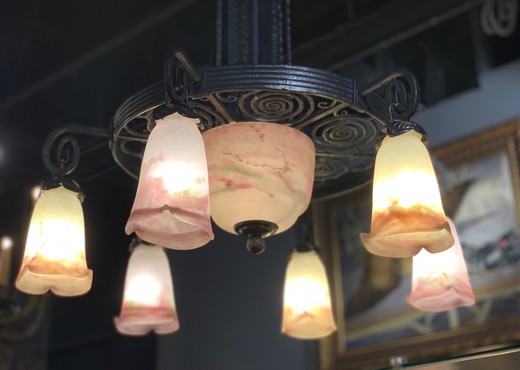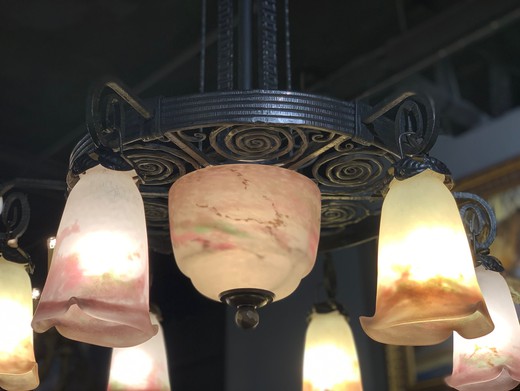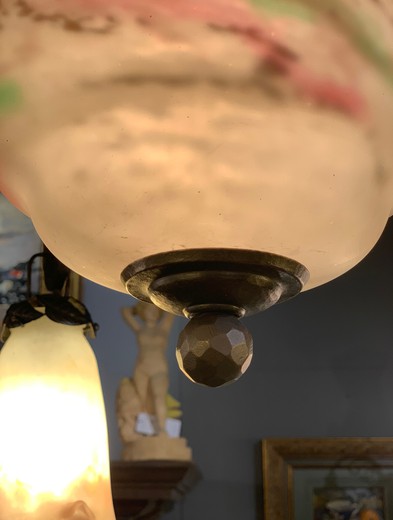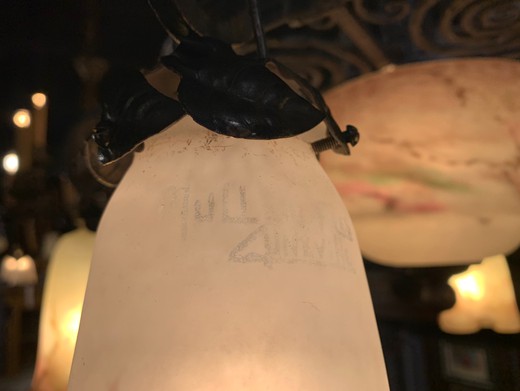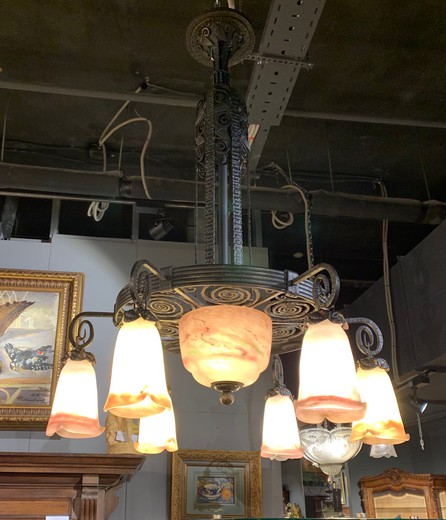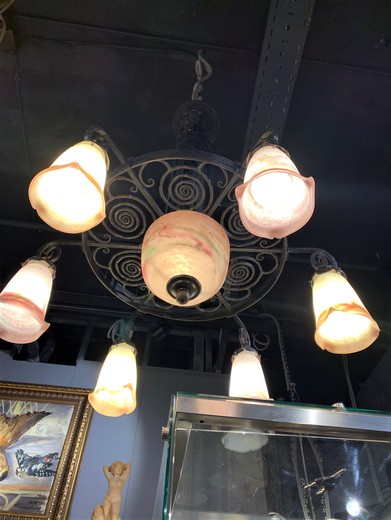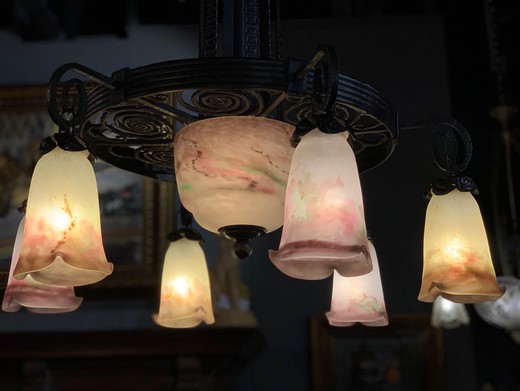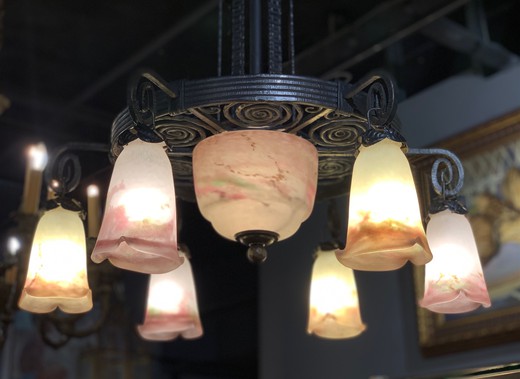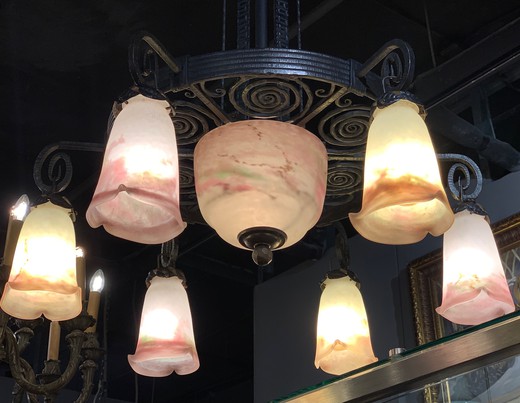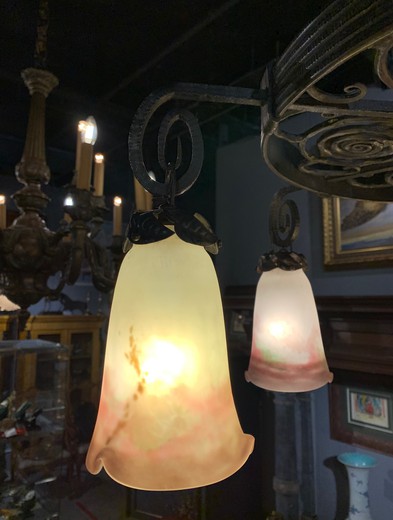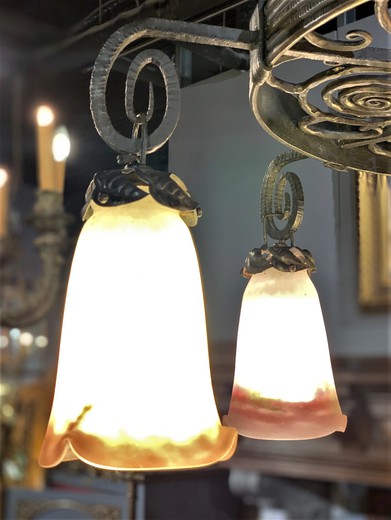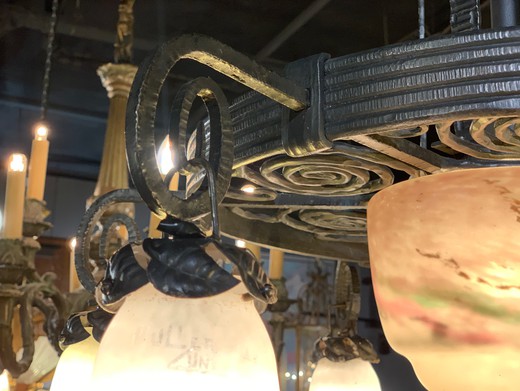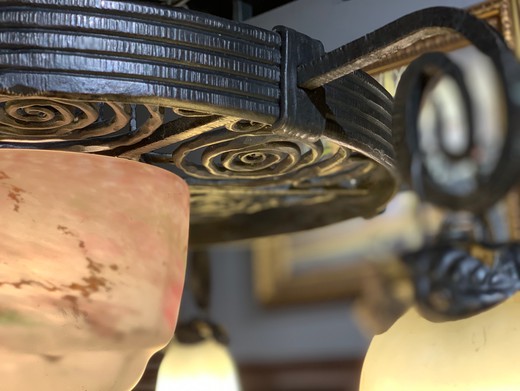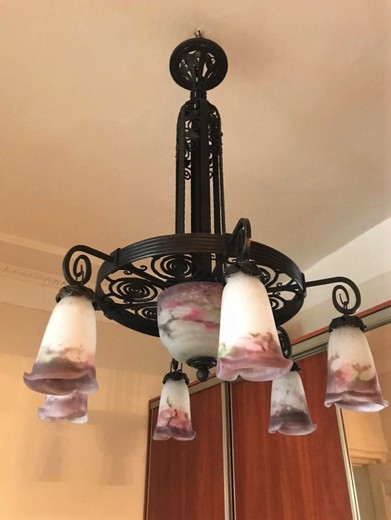 Antique chandelier in the art deco style of the famous French factory of the Müller brothers. Shades - laminated glass, frame - forged metal. There is a signature: "Muller Freres Luneville". France, early XX century.
The eminent surname Müller (nine brothers and one sister) comes from Kalhausen on the Moselle. Since 1885, the two elder brothers Müller - Desiree and Eugene, master of glass carving and engraving, begin to work at the oldest French factory in Saint-Louis, in the workshop of E. Gallé in Nancy. A little later, they are joined by their younger brothers - Victor, Pierre and Henri.
By 1895, Henri opened his own workshop for artistic glass processing in Luneville. And already in 1898, brothers who had left Halle and a younger sister joined Henri, who took the management of the family business into their own hands, and the company was named "Brothers Müller and Co."
Müller's artisans are committed followers of E. Galle's methods of working with laminated glass. Throughout the entire existence of the company, in the process of processing products, they try to multiply the number of superimposed layers of glass (during blowing, about seven colored layers were often used, followed by various decorations). The products of the factory have always been distinguished by their high manufacturability and a variety of methods of artistic processing. For this reason, the Müller masters still remain unsurpassed in this technique.
The greatest success of the firm is br. Müller falls in the 1920s and early 1930s. Her products were presented in shops in Nancy, as well as in Paris.