Antique pair sculptures "Lions"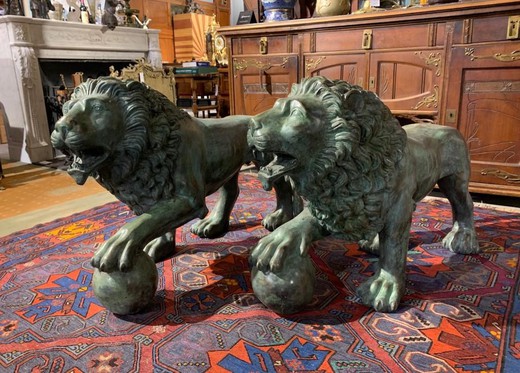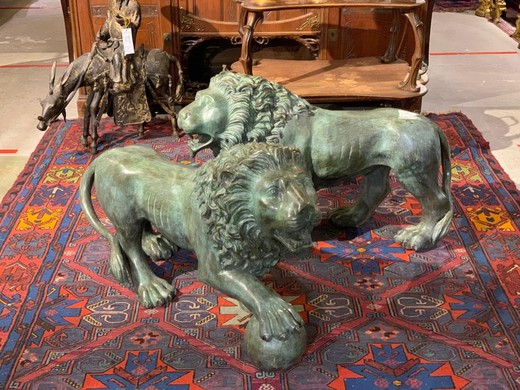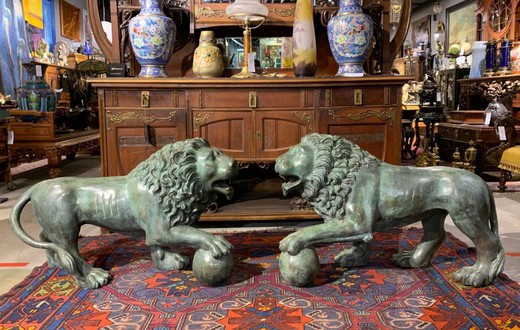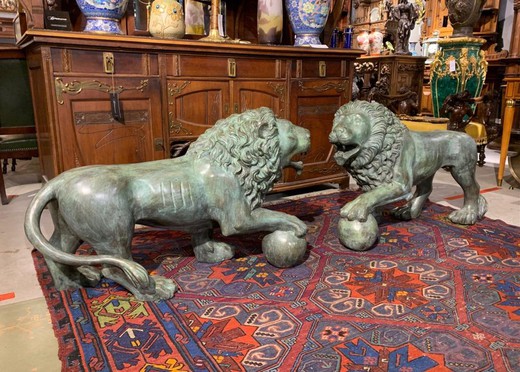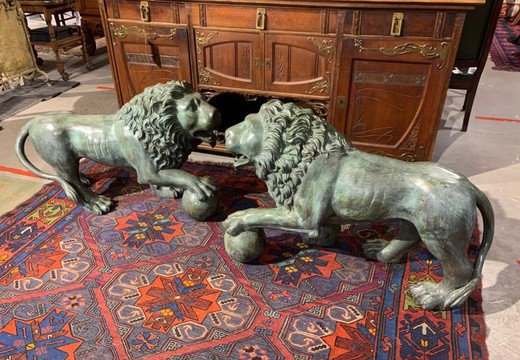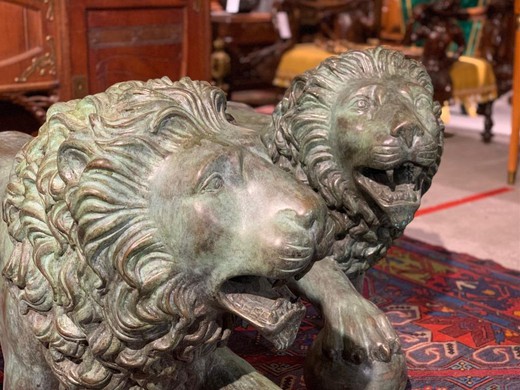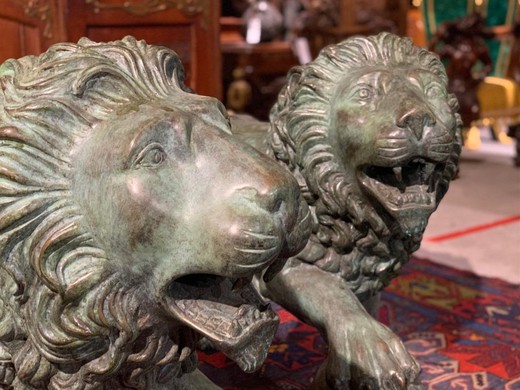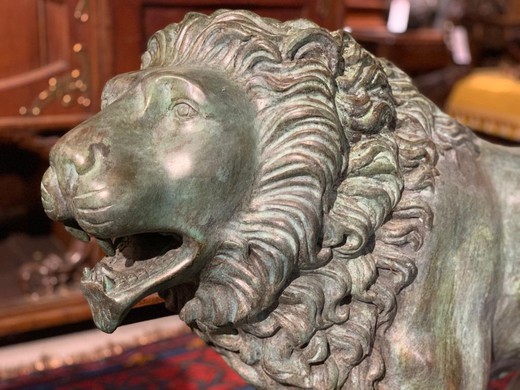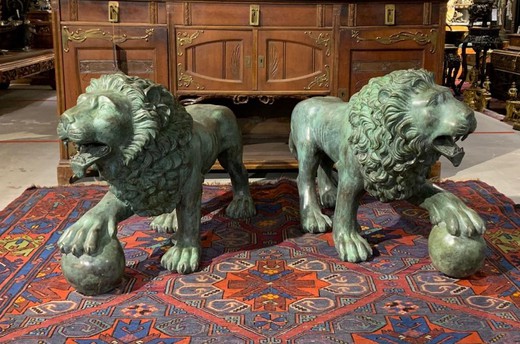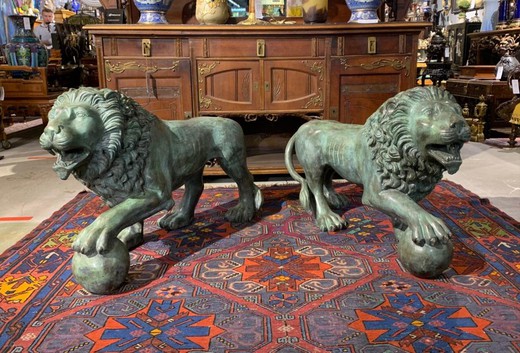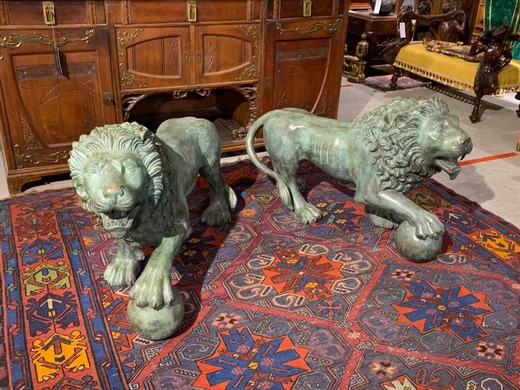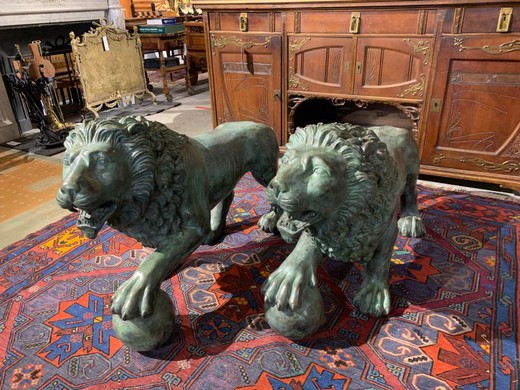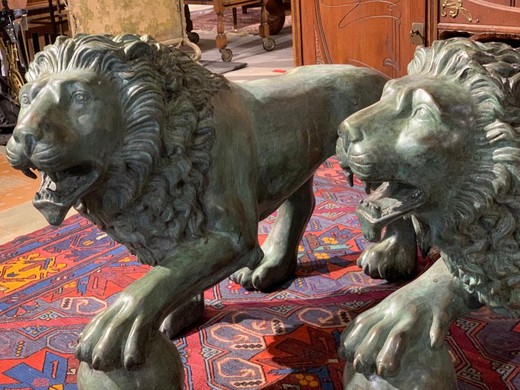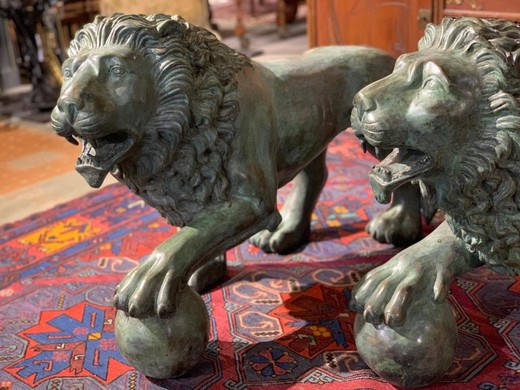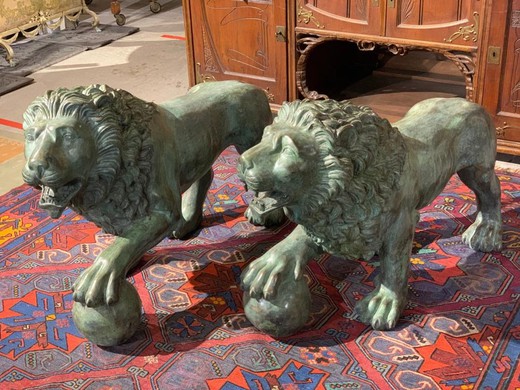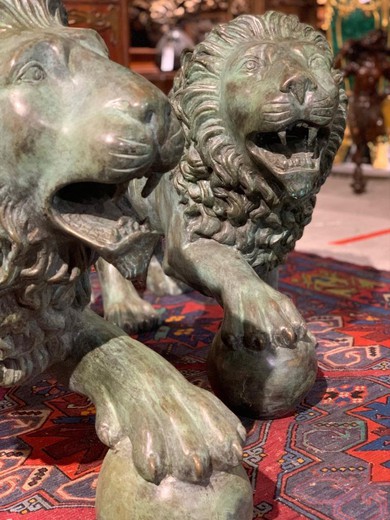 A pair of antique sculptures in the form of lions, pressing a ball with their paws, symbolizing Buddhist teachings, knowledge, the search for truth in the darkness of ignorance. Bronze, authentic patina. France, XIX century.
Since ancient times, various images and figures of lions are especially popular among different peoples of the world. Animal sculptures became adornments of stately palaces and buildings. The ancient Romans often installed statues of these mighty predators in their cities, at the villas, palaces, in parks, and at the fountains. The lion occupies a special place even in Buddhism, where it is considered a talisman against the forces of evil and a protector of truth. In Russia, the fashion for sculptures of the king of animals came from Europe in the 17th century. During the reign of Peter the Great, the facades of palaces, public buildings and parks in St. Petersburg and the provinces began to be decorated with sculptures of lions.
Very often, the lion symbol is used in heraldry along with a sword, poleaxe, ax, etc. The lion often appears on its hind legs in profile. Leo is a symbol of courage and generosity.
Antique pair sculptures "Lions"
2 700 000 2 500 000

Added in Request List

Antique pair sculptures "Lions"Ref nr. 02_0428
Галерея «БерсоАнтик» принимает на комиссию и покупает предметы антиквариата!