Antique Themis sculpture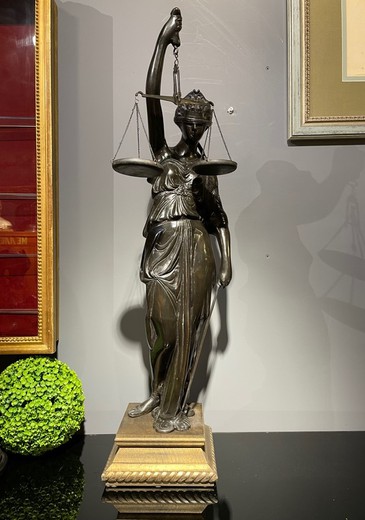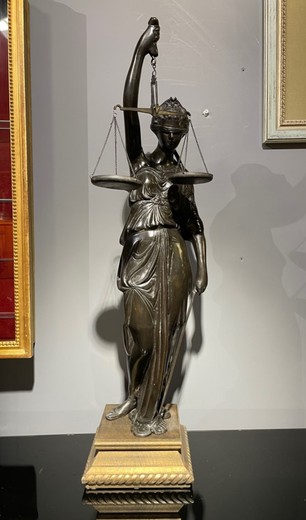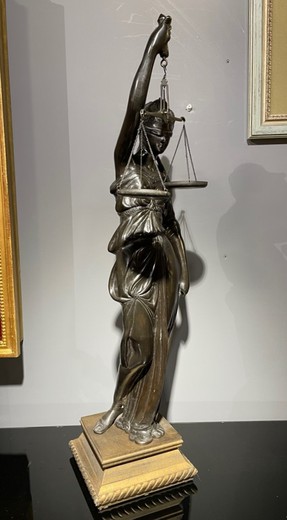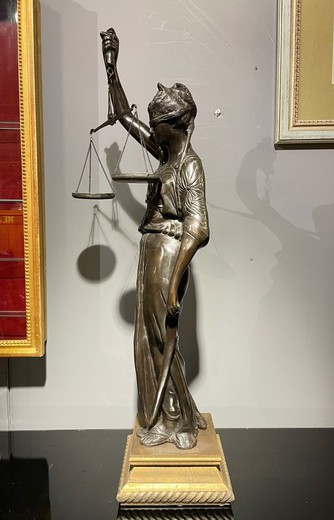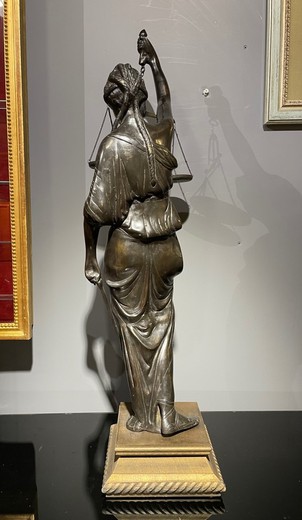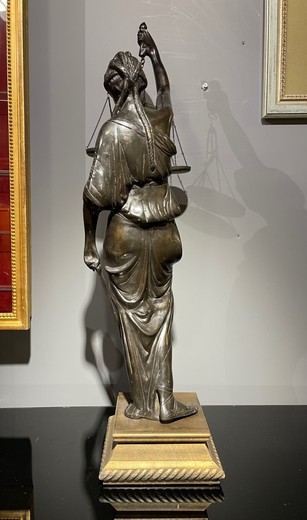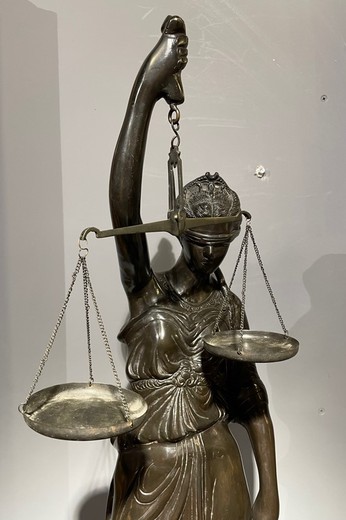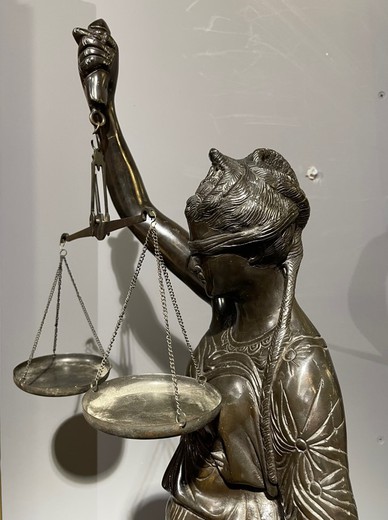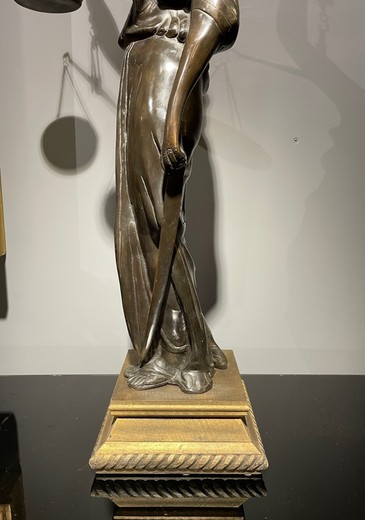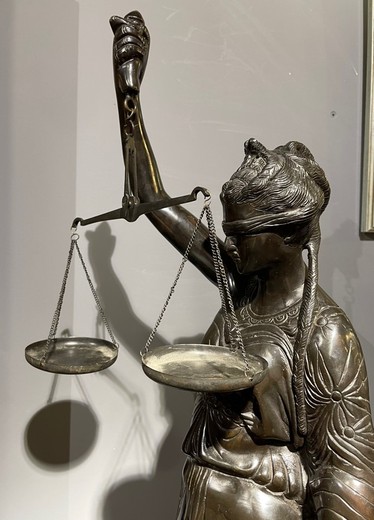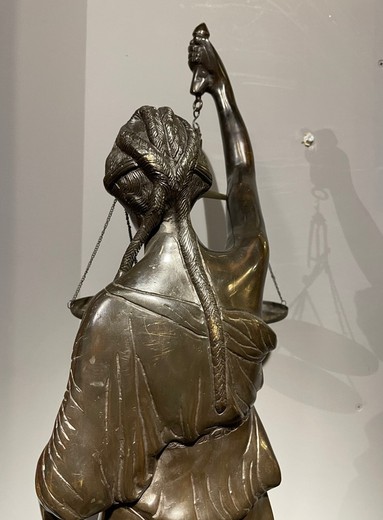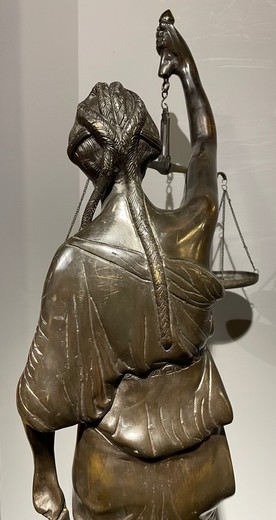 Antique sculpture "Themis". Bronze, wood. France, XX century
Themis, Themis, Temis - the Titanide, the goddess of justice, the first wife of Zeus the Thunderer. Ancient Greek goddess of law and order. Mountains, moira - children of Zeus and Temis. Mount Dike, the goddess of justice, was the daughter of Themis, only in the presence of both deities Zeus could administer justice. The goddess Themis is usually portrayed as a stately woman in a black robe with a bandage over her eyes. in her left hand she jiggles the scales, in her right she holds a sword. Everything is symbolic in the image of the goddess: the mantle refers to ceremonial paraphernalia, the scales are a symbol of measure and justice, good and evil are weighed on the scales. Justice and honesty involve correct and clear distribution of righteous deeds and bad deeds on the scales. Even in ancient Egypt, the heart of a person after death was placed on the scales in order to determine the further path of his soul. the blindfold is a symbol of impartiality of judgment.
Themis was the mother of Prometheus, who stole fire from the forge of Hephaestus and gave it to people. She was the wife and advisor of Zeus. Themis is equal - order, parity and the triumph of justice.
Antique Themis sculpture
175 000

Added in Request List

Antique Themis sculptureRef nr. 02_0477
Галерея «БерсоАнтик» принимает на комиссию и покупает предметы антиквариата!