Antique showcase in Louis XV style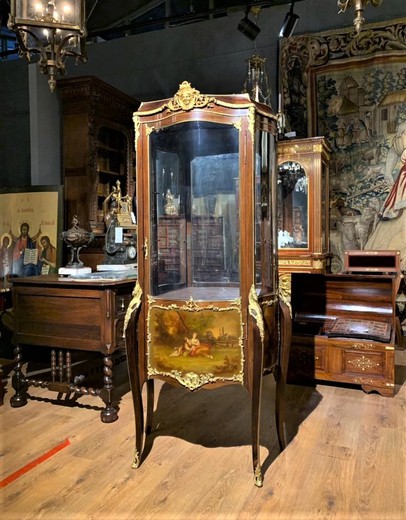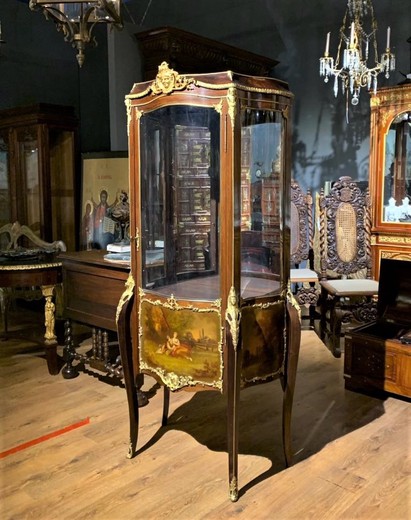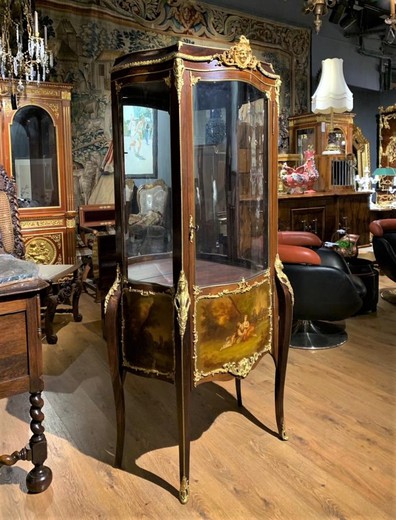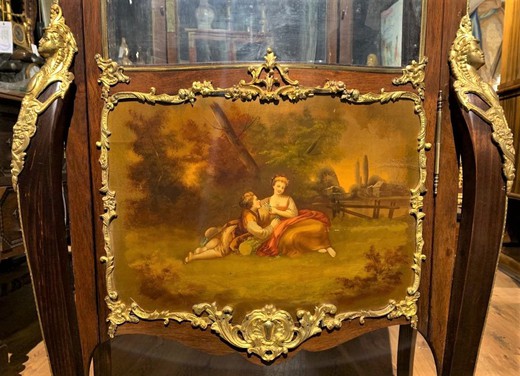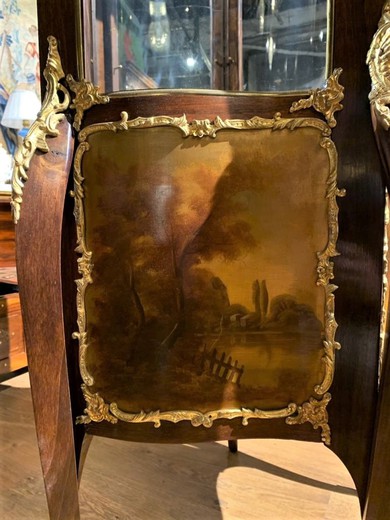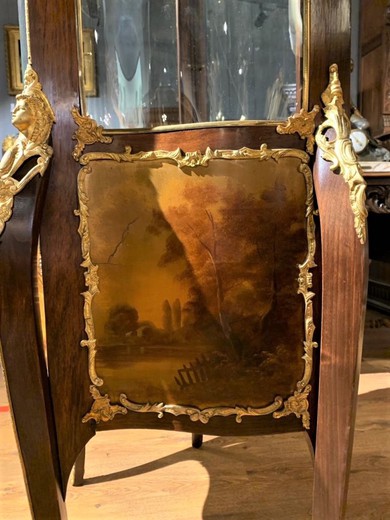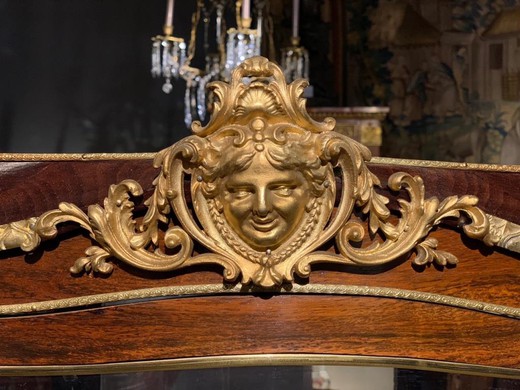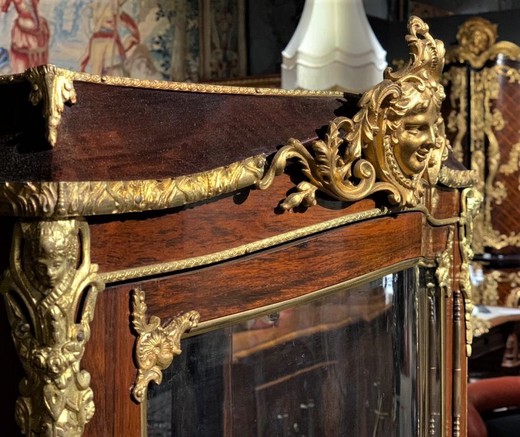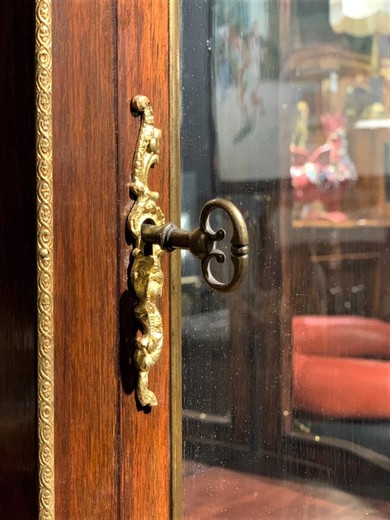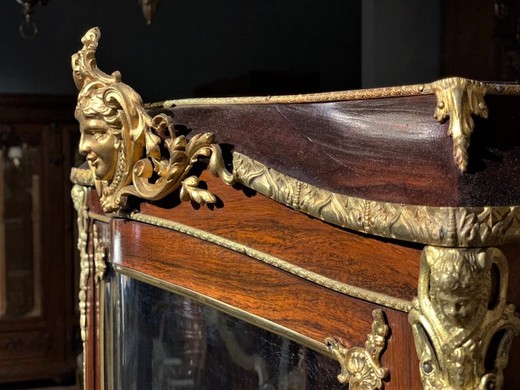 Antique showcase Vernie Martin, convertible on legs. The showcase is glazed with decorative curved glass. Designed with two glass display shelves and a large, closed storage compartment. Richly decorated with gilded bronze overlays in the form of mascarons and floral ornaments. The lower part is decorated with painted panels depicting pastoral scenes. Mahogany, bronze, gilding. France, XIX century.
Bring Back Martin is a furniture varnishing technique invented by the brothers Guillaume and Etienne-Simon Martin. This coating, imitating Chinese varnish, is based on heating the oil along with gum and turpentine. This technique was widespread at the end of the 19th century.