Antique paired sculptures "horses"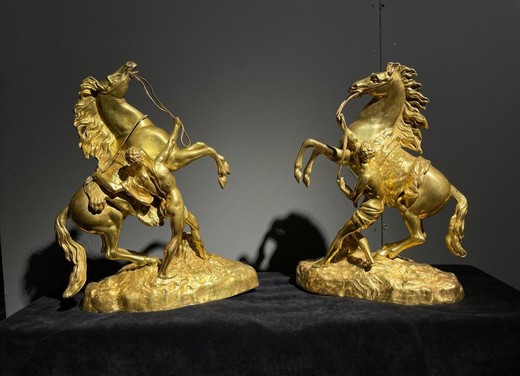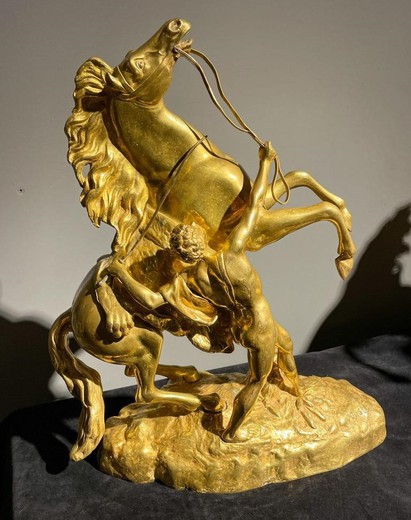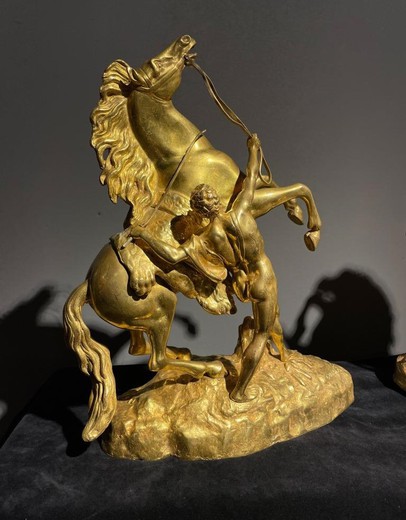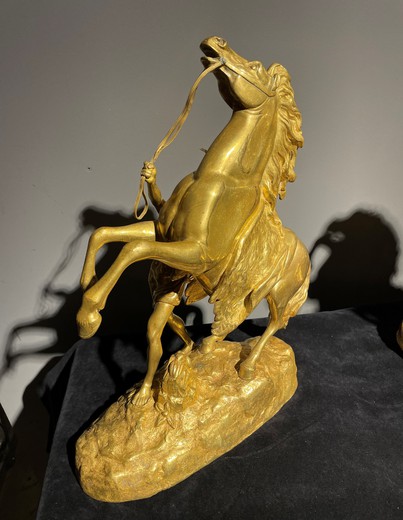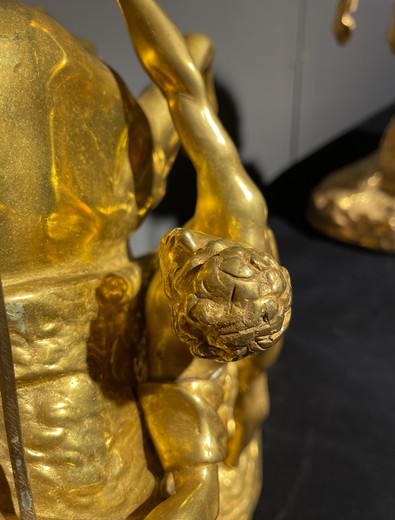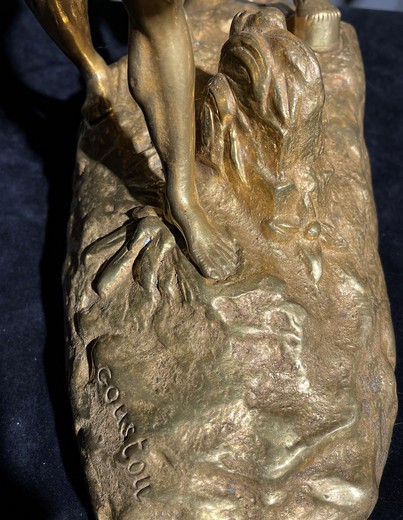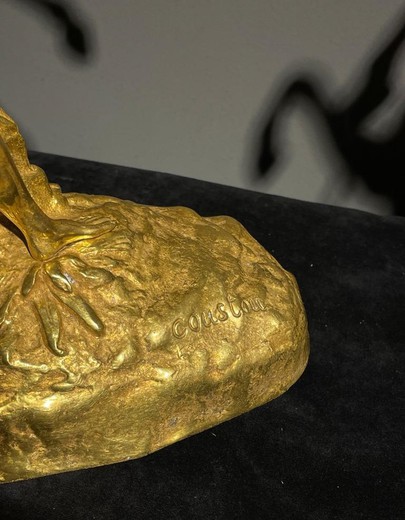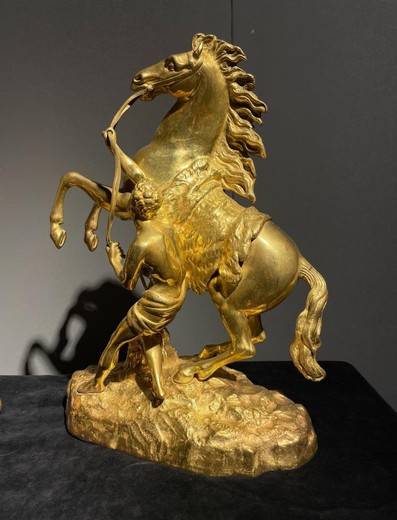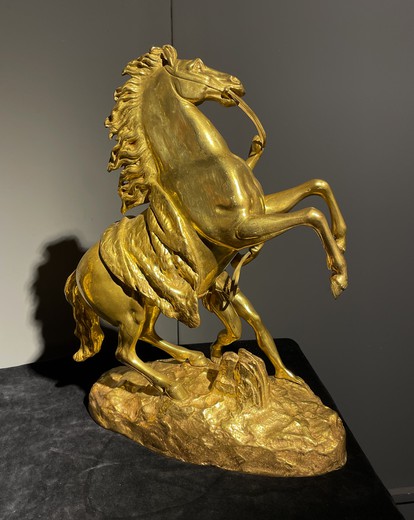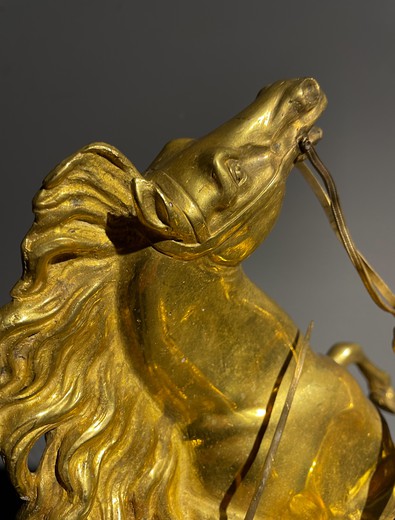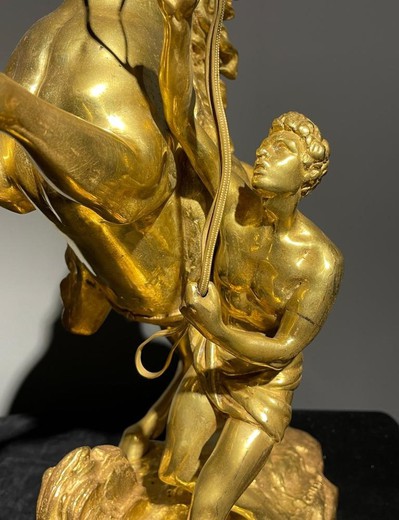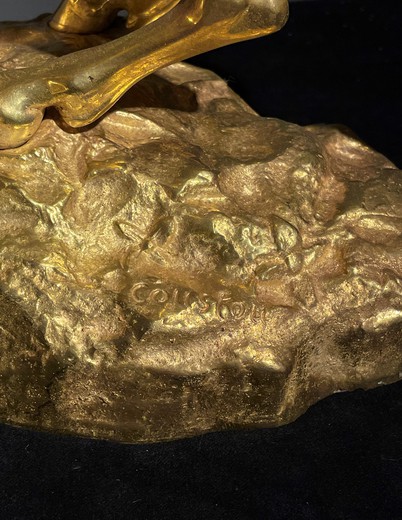 Antique paired sculptures "Horses". France. XIX century.
These beautiful paired sculptures, made of bronze with gilding, are cast copies of the Horses of Marly by the French sculptor Guillaume Cousteau the Elder ,who made these sculptures for the restoration of the sculptural ensemble of the castle(chateau) Marley. These sculptures were then inspired by Pyotr Karlovich Klodt, when creating a sculptural composition, now standing on the Anichkov Bridge in St. Petersburg.
Guillaume Coustou the Elder, who was born in 1677 and died before he reached his sixty-ninth birthday in 1746, left several other sculptures besides this pair:
"Hercules at the Stake" (1704, Louvre) - which served as his "sign of entry" to the French Academy of Art and Sculpture. Subsequently, he became its director;
"Diana and the Deer" (1714, Louvre) - a sculpture intended for the Tuileries Garden;
"Maria Leshchinskaya" (1731, Louvre) - a sculpture that served as a gift to the Queen of France, the wife of King Louis XV;
Bronze figures of Mars and Minerva (1733-34 Disabled People's Home) - custom-made for the surname Disabled person.
As a tribute to the creator, the Coustou Street was opened in Lyon, on the slopes of the Croix-Rousse, in continuation of the Quazvox Street.
Antique paired sculptures "horses"
1 648 000

Added in Request List

Antique paired sculptures "horses"Ref nr. 02_0507
Галерея «БерсоАнтик» принимает на комиссию и покупает предметы антиквариата!