Antique Carved Water Buffalo Horn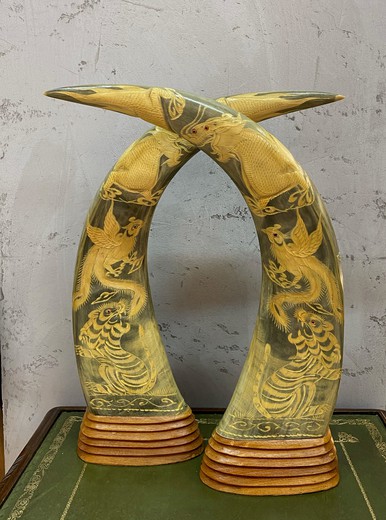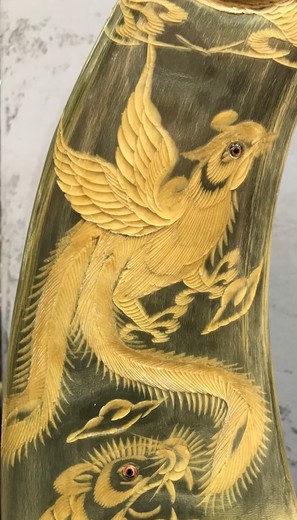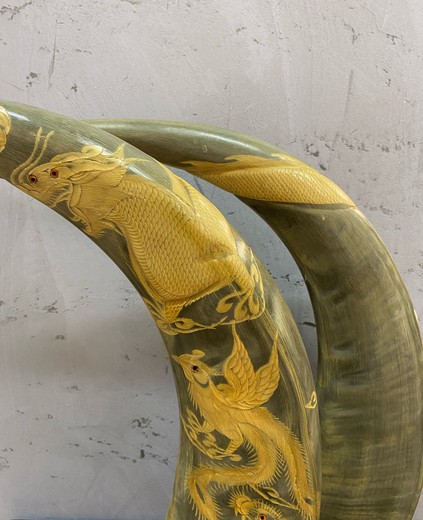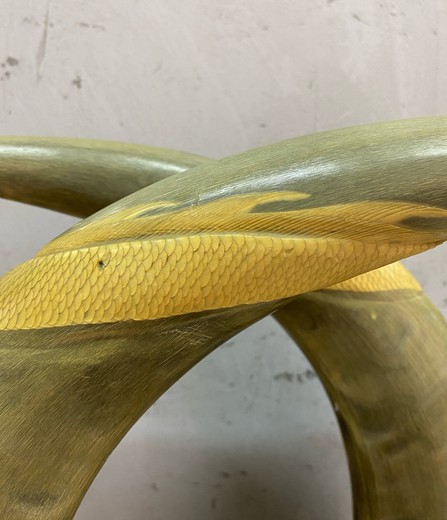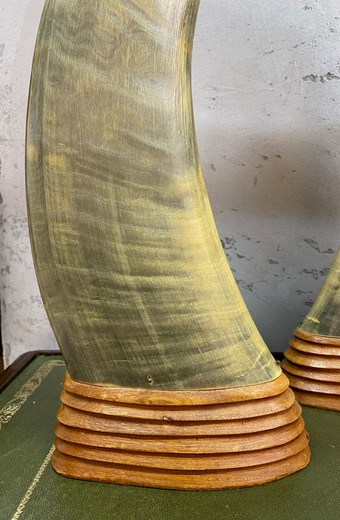 Antique carved water buffalo horn. A horn with intricate carvings on a wooden base, eyes like jewel-like glass. Southeast Asia, XX century.
Asian (Indian) Buffalo is a striped animal. One of the largest bulls. According to an ancient Chinese legend, Lao Tzu left the country on a water buffalo.
At the very base of each of the horns, a tiger is carved with jewelry precision and zeal - in Asian culture it is the king of beasts, also in China, the tiger is the personification of Strength, health and drives away evil spirits and disease. And in India - a military emblem, symbolizing valor, strength and honor. Well, the Japanese consider him a symbol of courage and serves as the attributes of warriors-heroes. It is also a sign of the coming year according to the Chinese calendar.
Above his head flies a symbol of reloading - the phoenix bird. She burns down after each death and rises from the ashes.
This plot is crowned by a Chinese dragon floating high in the sky. In this country, the Moon (water dragon) symbolizes a good beginning.
Our gallery contains many other items in the oriental style.