Sculpture "Steppe Nefertiti"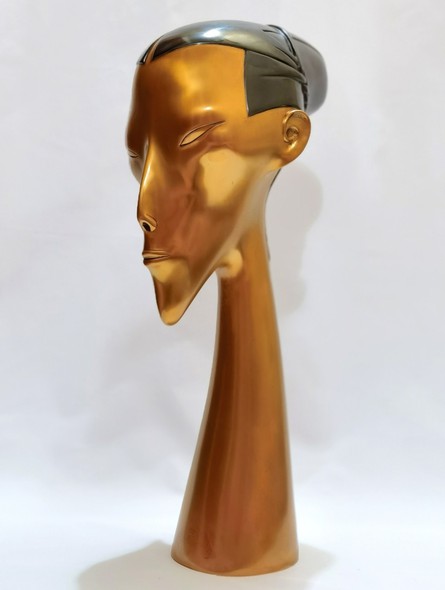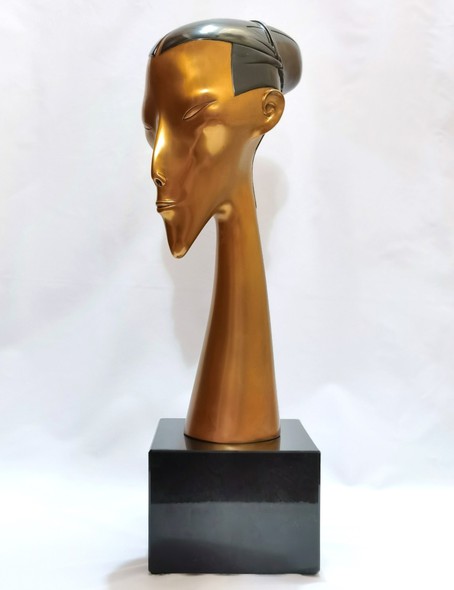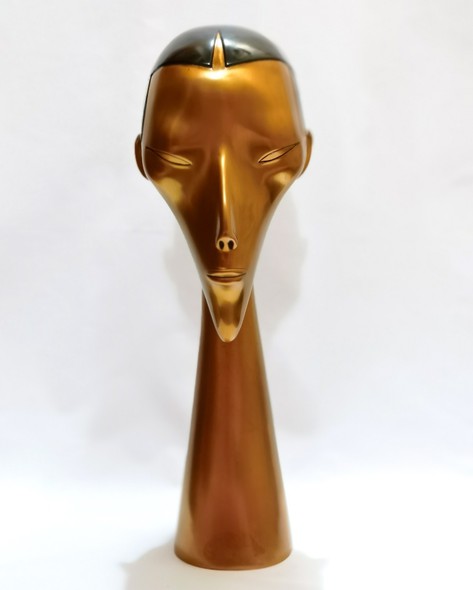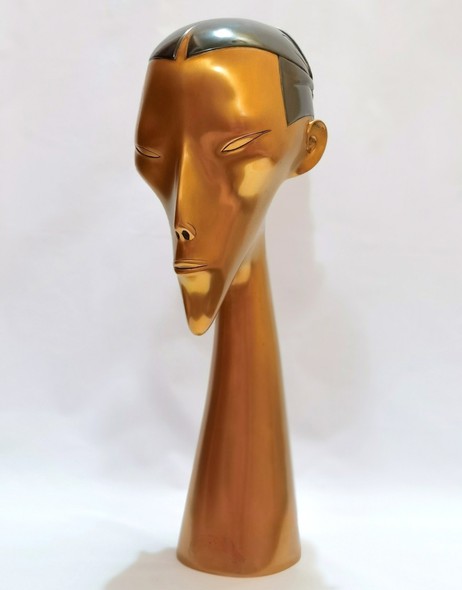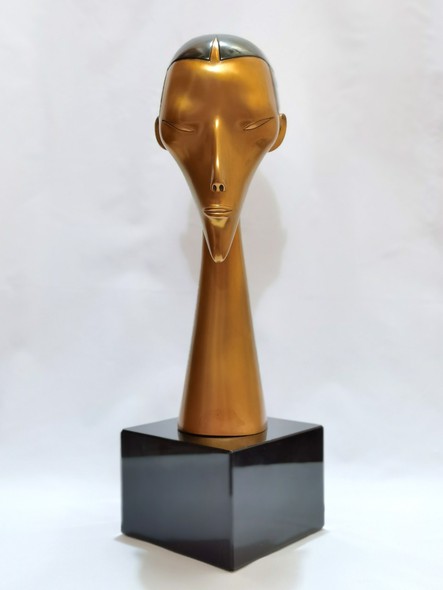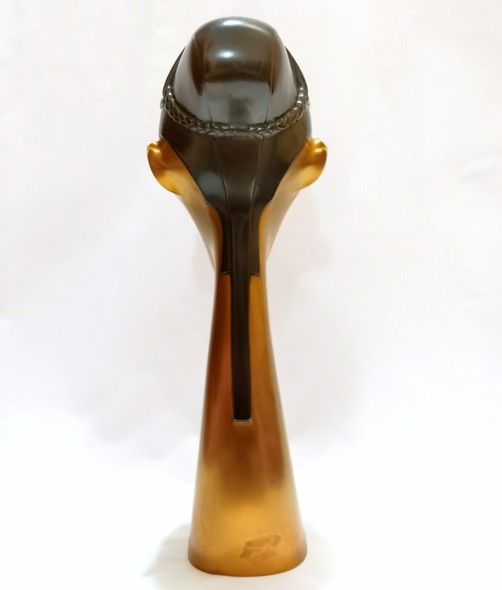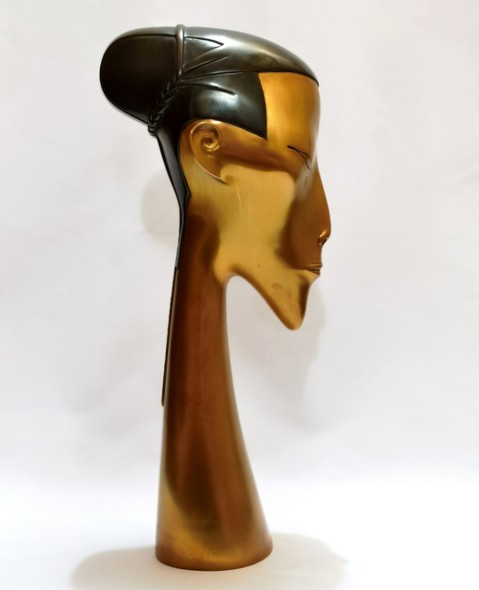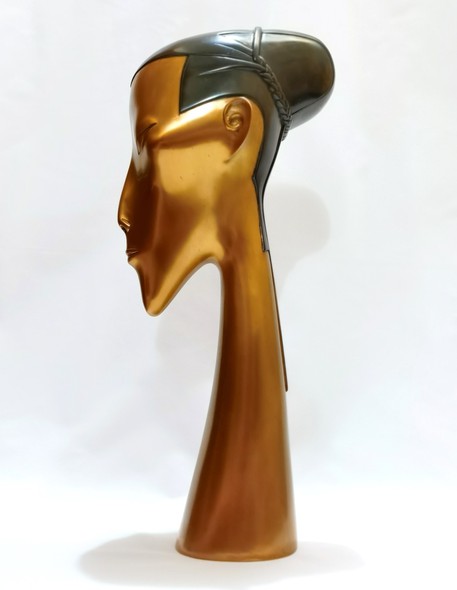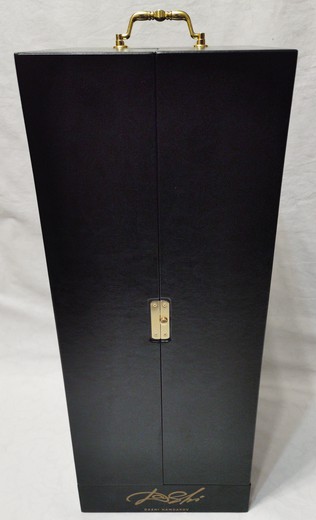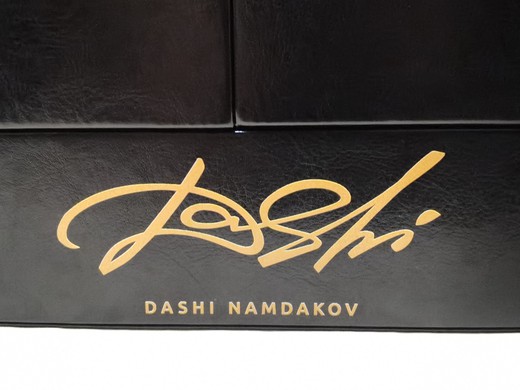 Sculpture "Steppe Nefertiti". Bronze, patina, obsidian. Russia, 2001The sculpture is made using art casting technique. Material: bronze, patina, obsidian. The sculpture comes with a branded case and a certificate from the author. The sculpture was made in the amount of 15 pieces plus 4 author's copies. To date, the sculpture has been removed from circulation, in a limited edition. Eighteen sculptures are in private collections and museums, one exhibition work is in the possession of the author. Recently, the author has released a series of "Steppe Nefertiti" souvenirs in the amount of 99 pieces.
This sculpture does not bear a stamp and a number, as the author did not put a stamp and a number on the first works.Namdakov Dashi Balzhanovich (born 1967)
Russian sculptor, graphic artist, jeweler and designer. Member of the Union of Artists of Russia. People's Artist of Buryatia, member - corr. Russian Academy of Arts, member of the Russian Academy of Cinematography, Honorary Member of the Florentine Academy of Drawing Art, Laureate of the RF Government Prize. He has a great creative experience behind him, but is constantly looking for new methods of realizing his talent. The first exhibitions of the young sculptor took place in the early 2000s and he was admitted to the Irkutsk branch of the Union of Artists of Russia in 2001, immediately becoming a new noticeable phenomenon in the art of the Baikal region, and then at exhibitions in St. Petersburg and Moscow, where he was awarded Silver medal of the Russian Academy of Arts for exhibition activities, and later was accepted as a full member of the Academy of Arts. Sculptures, graphic sheets (drawing), a jewelry collection made in mixed media, was received with interest by the viewer at the State Tretyakov Gallery, the State Hermitage and the State Historical Museum, as well as in museums in the PRC, Finland, the USA and Italy, where the master began to cast bronze easel and monumental works in the workshops of Pietra Santa in 2009, as well as in London.