Sculpture "Treasure Ship"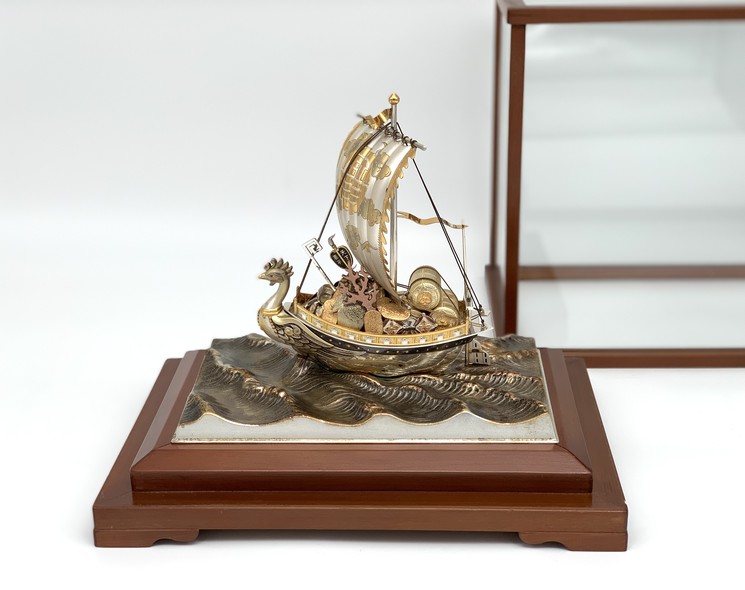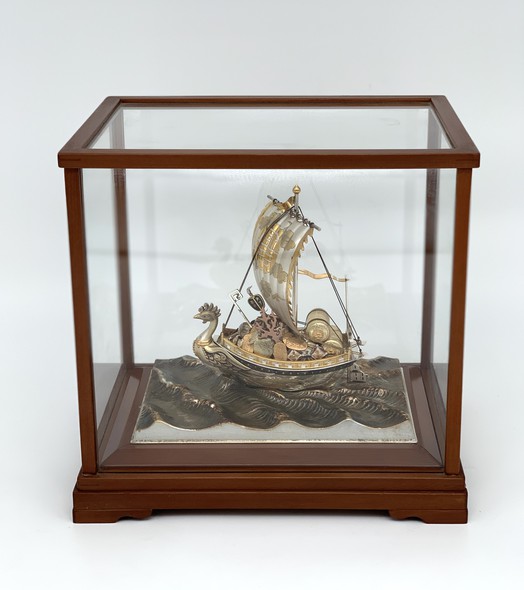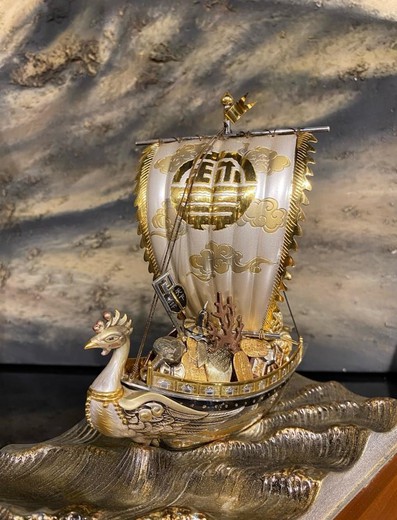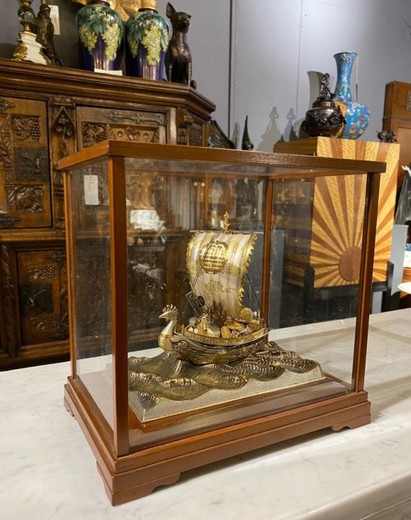 Sculpture in glass "Takarabune". Metal, silver, gilding. Japan, XX. Completed by: Seki Takehiko. Literally translated as "treasure ship", the ship on which seven Chinese sages from a bamboo grove sailed to the Land of the Rising Sun in the 15th century. On the eve of the New Year holidays, the magic treasure ship takarabune entered the port and landed the seven gods of happiness near Kyoto. Seven gods are ready to give happiness to anyone, there is a belief: if you put the image of takarabune under the pillow on New Year's Eve, then the next year will be successful.
The work of the famous Japanese master Seki Takehiko II. The master is widely known outside of Japan. In Japan itself, the master has been crowned with many awards from festivals and exhibitions, as well as government insignia and prizes. Graduate of Meiji University, recognized master of traditional crafts, member of the Japan Folk Crafts Association.
Sculpture "Treasure Ship"
187 000

Added in Request List

Sculpture "Treasure Ship"Ref nr. 02_0644
Галерея «БерсоАнтик» принимает на комиссию и покупает предметы антиквариата!