Pair of porcelain "ginger" vases in the Japanese style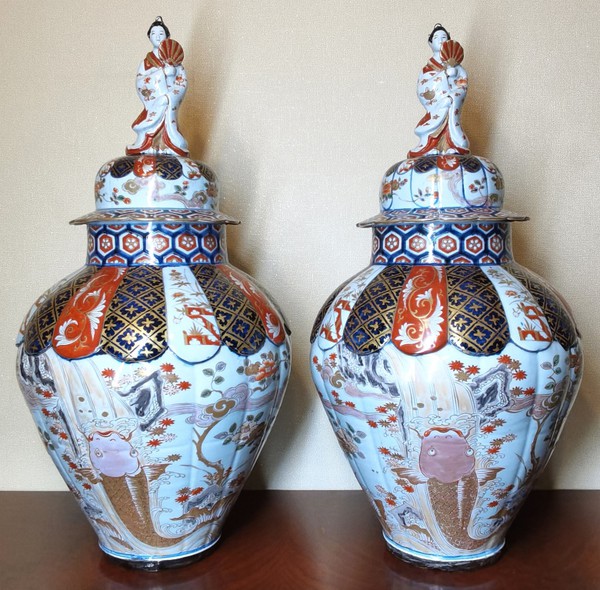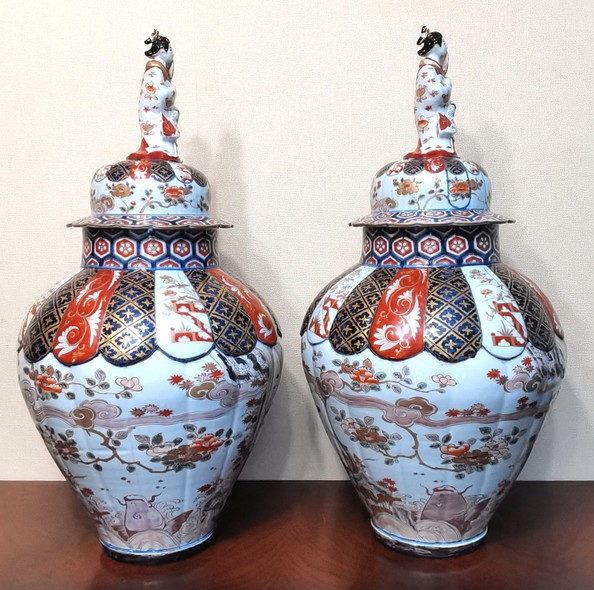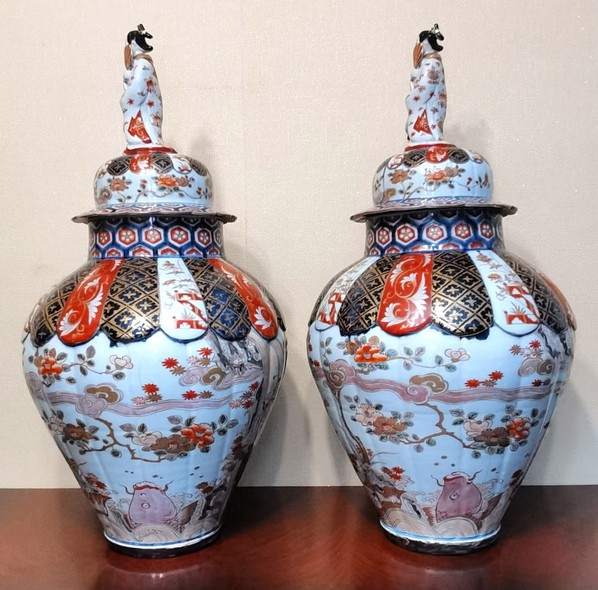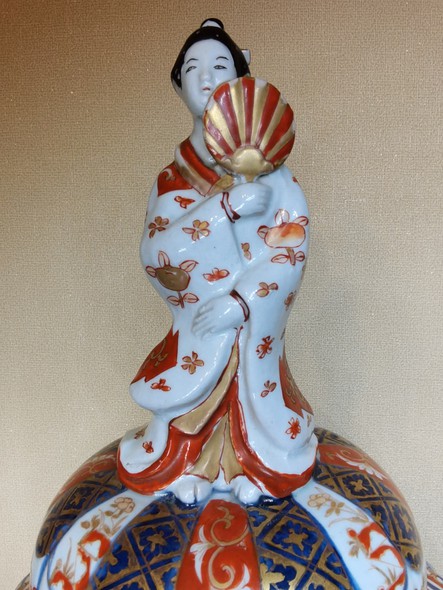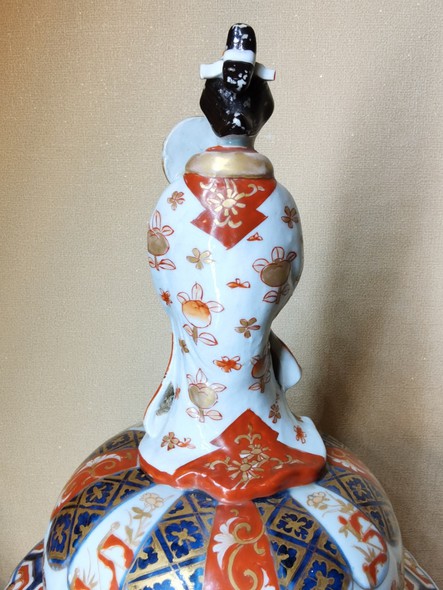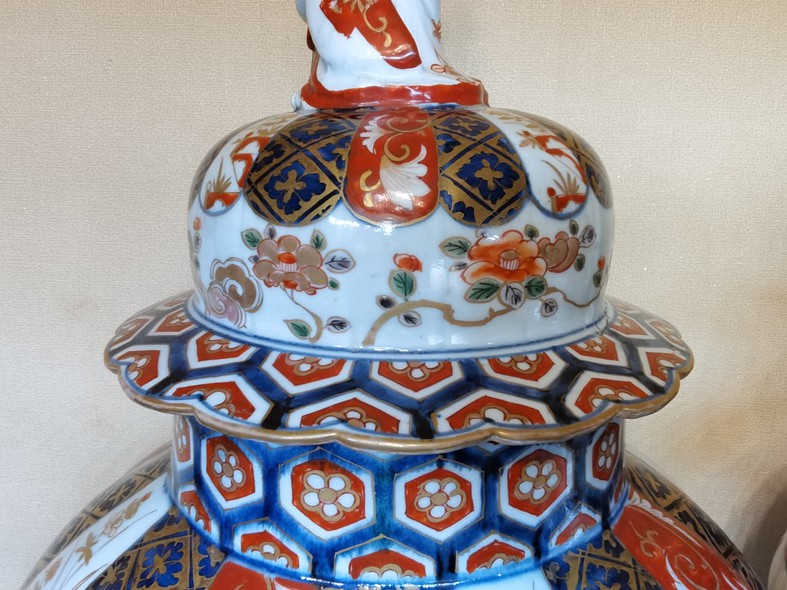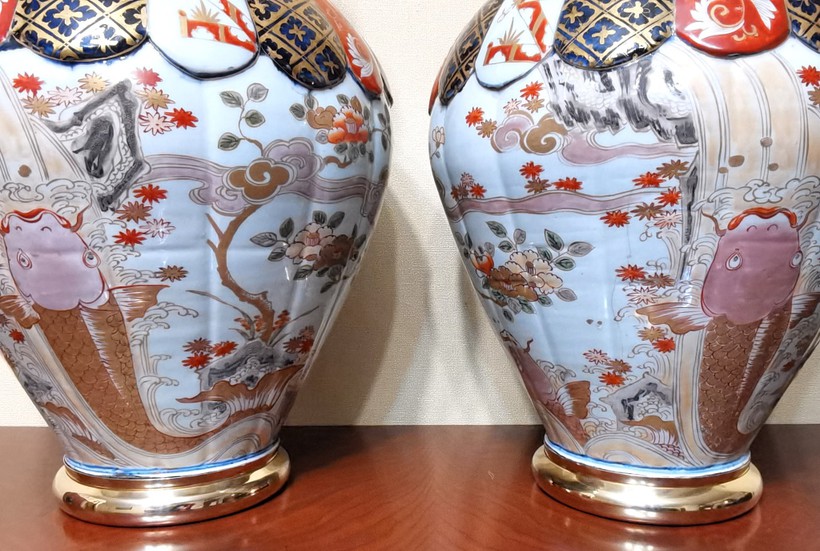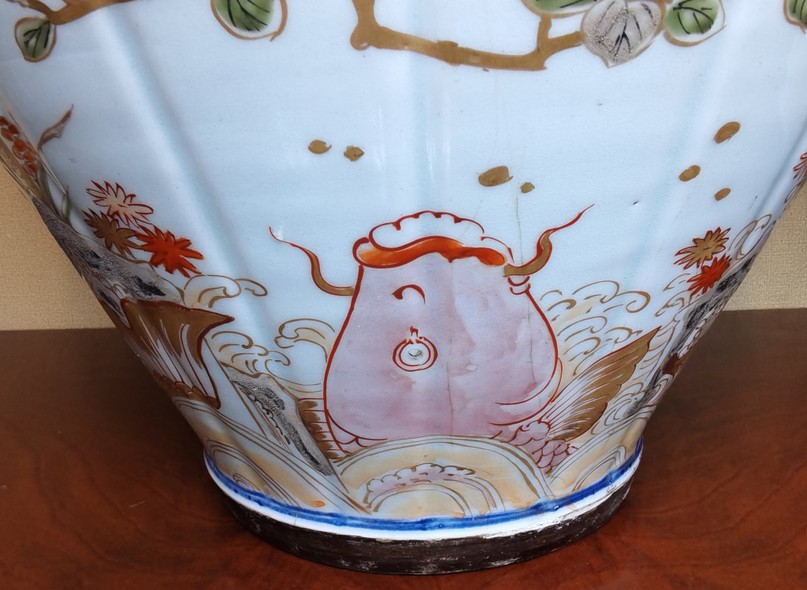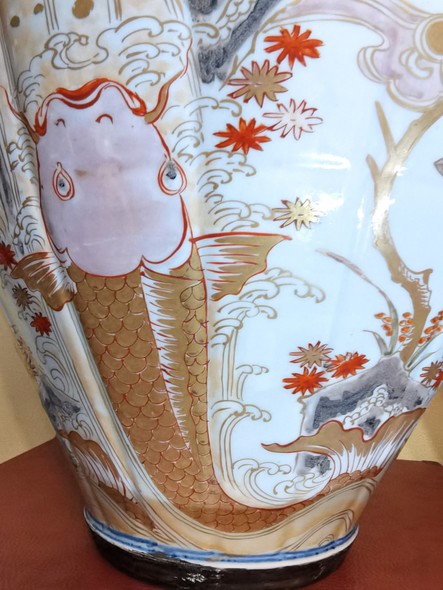 Pair of porcelain "ginger" vases with lids in the Japanese style Imari - Arita.The lids are decorated with Bijin porcelain figures.The plot on the vases:Koi is a Japanese goldfish. A symbol of good luck and perseverance in achieving the goal. Such plots are called Hokutoki and are considered a symbol of success in life, they bring money luck, this is an element of Feng Shui, and the Hokutoki tradition has Chinese roots. The legend says that when a carp climbed up the Yellow River against a strong current and overcame a waterfall called the dragon whirlpool, it turned into a dragon and rose to the sky. In Japan, carp is considered a very resilient fish that can live not only in clean fresh water, but also in a pond and marshland. Thanks to its ability to climb waterfalls, the carp is a symbol of courage and a way out of the most hopeless situations. Perseverance, strength, advancement and aspiration, all this personifies the carp. He shows selflessness, and only death can stop him, he has no choice - only forward.
The vases were made in France around the middle of the 19th century, export porcelain. The vases are believed to have been made by Edme Samson & C.Edme Samson - (1810-1891). French artist, famous copyist in porcelain and ceramics.The Edme Samson manufactory opened in 1845 and soon became well known for its reproductions of pottery exhibited in museums and private collections. Although the company emulated existing styles, Samson porcelain was and continues to be valued for its high quality, craftsmanship, and vibrant glaze.Unique, rare vases have historical and collection value, there is an opinion of museum experts.The vases are accompanied by stands made separately of brass with galvanic gilding.
Pair of porcelain "ginger" vases in the Japanese style
Added in Request List

Pair of porcelain "ginger" vases in the Japanese styleRef nr. 02_0754
Артикул

02_0754
Available:

In Stock
In section:
Dimensions:

H- 65 cm
Style:
Period:
Request More Info
Галерея «БерсоАнтик» принимает на комиссию и покупает предметы антиквариата!