Mechanical sculpture "Horse"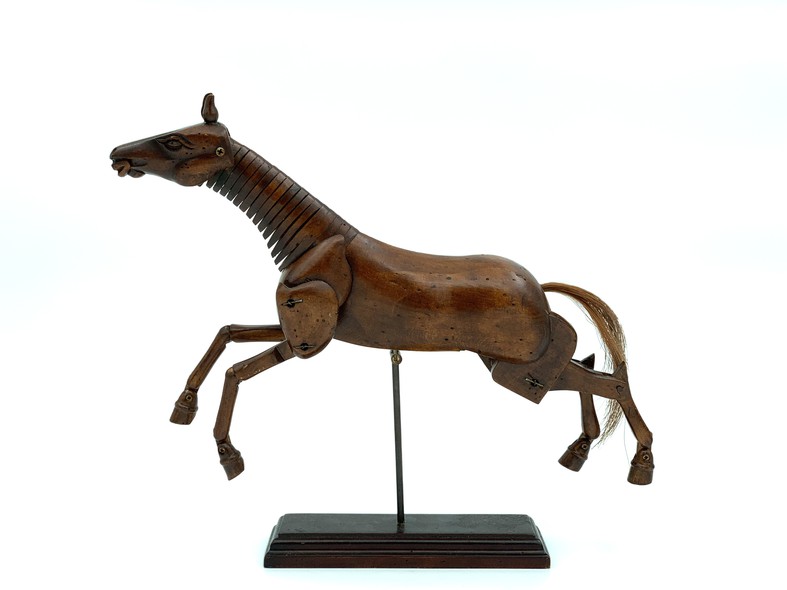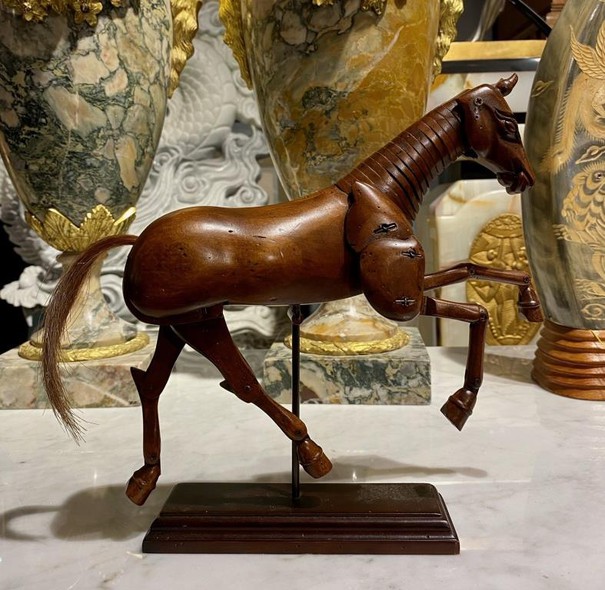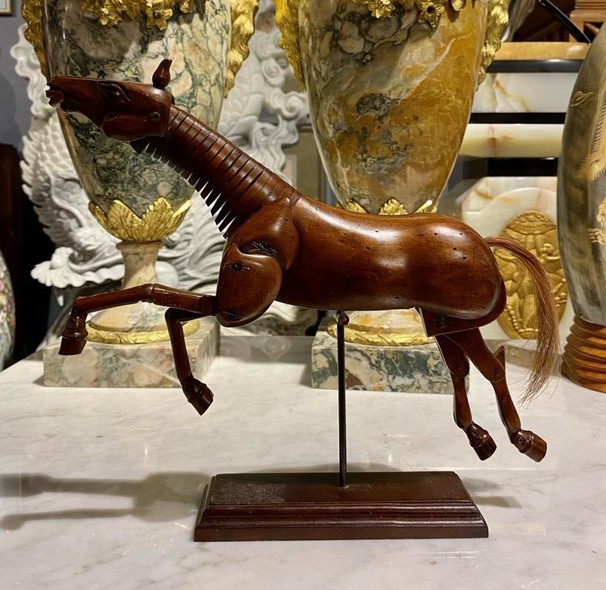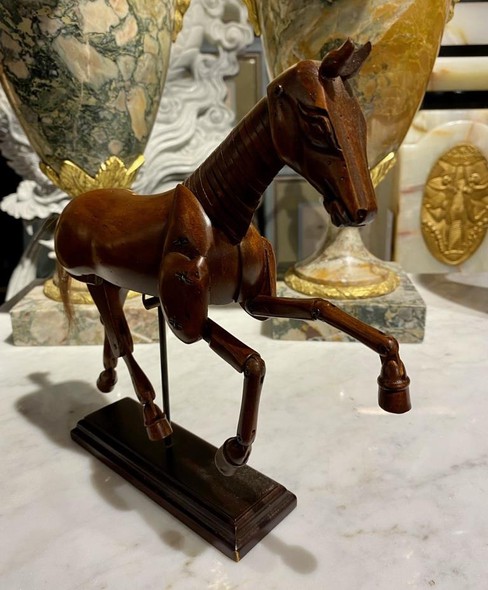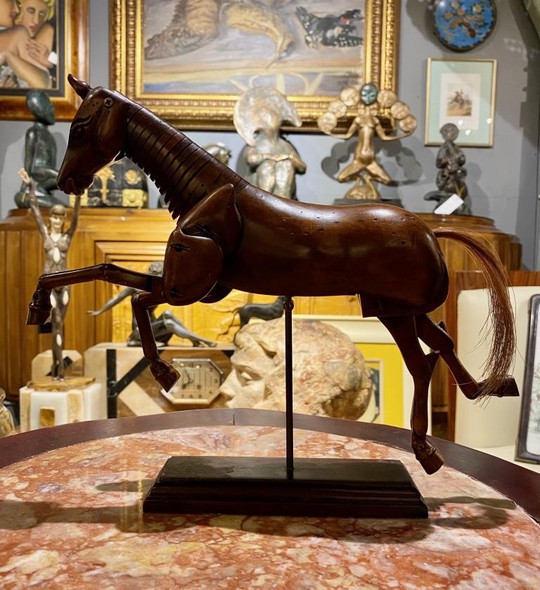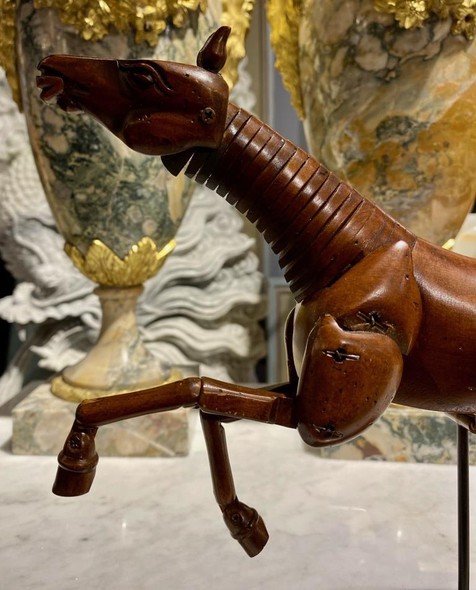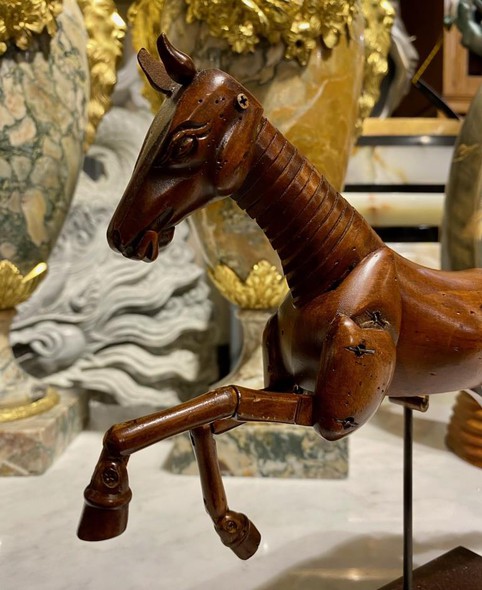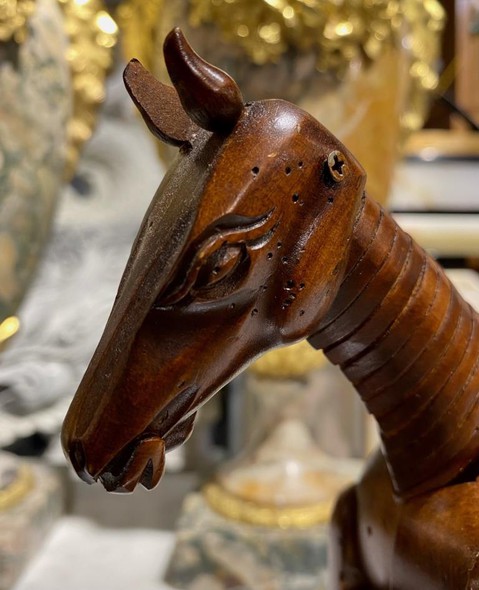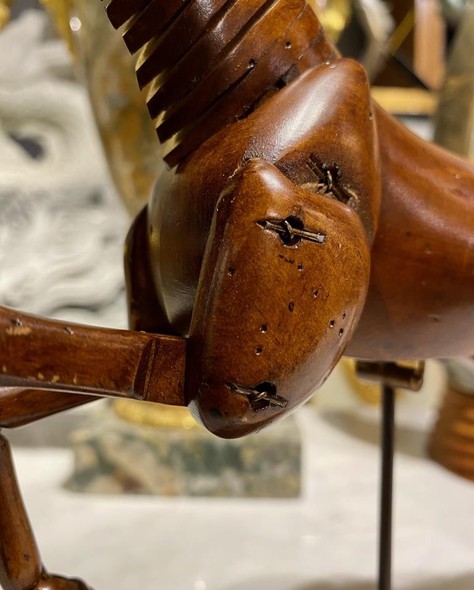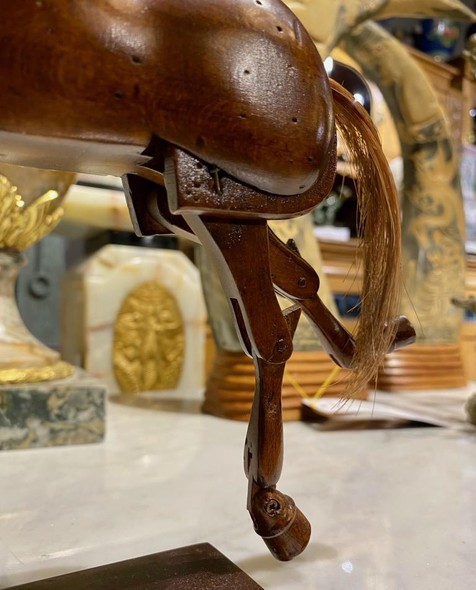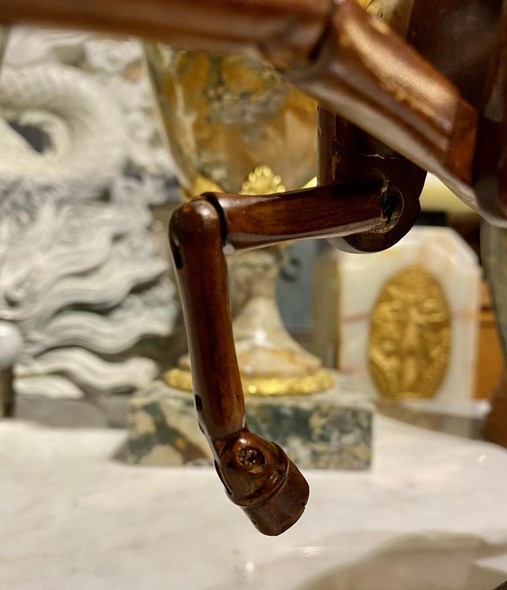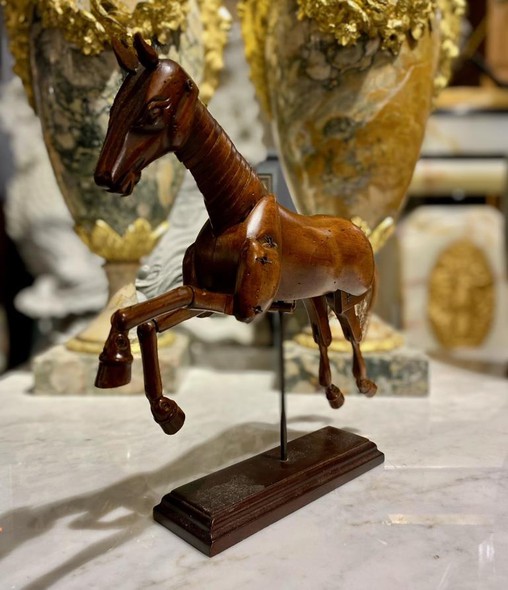 Mechanical sculpture "Horse". Made from redwood. Installed on a stand. England, XX century.
Very rare study mannequin, handmade mahogany horse model. All limbs, hooves, neck and head have flexible joints. The tail is made from horsehair.This is a whimsical and slightly naive item with a very good color and patina. A wonderful thing that will suit the artist or horse collector, or simply decorate any interior.