Antique sculpture "Samurai with a bow"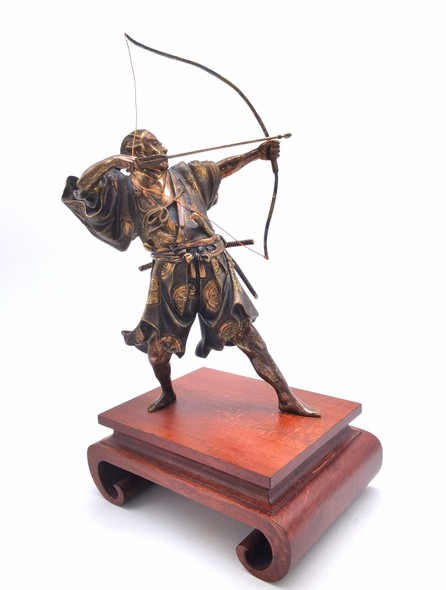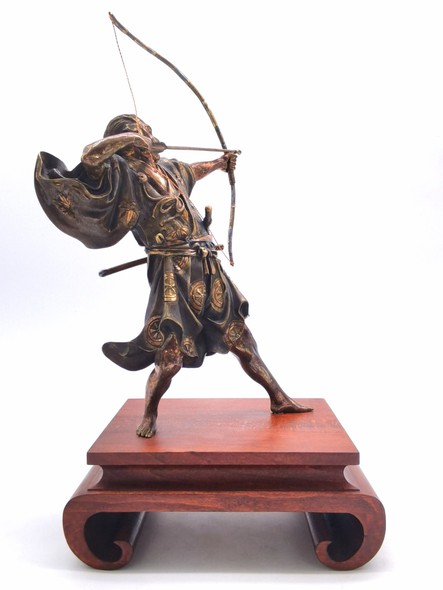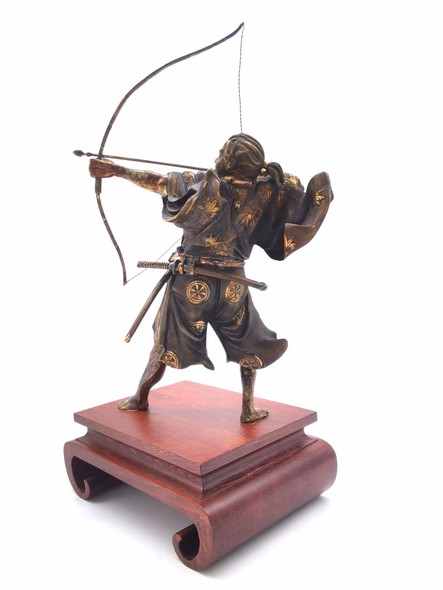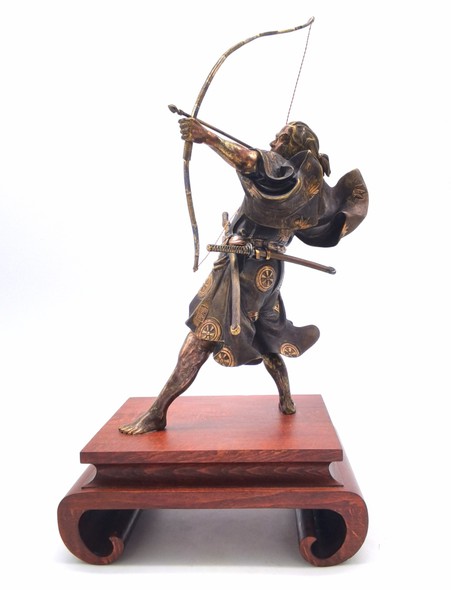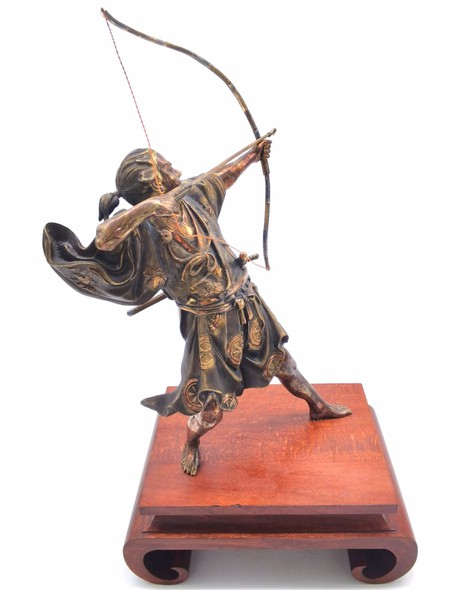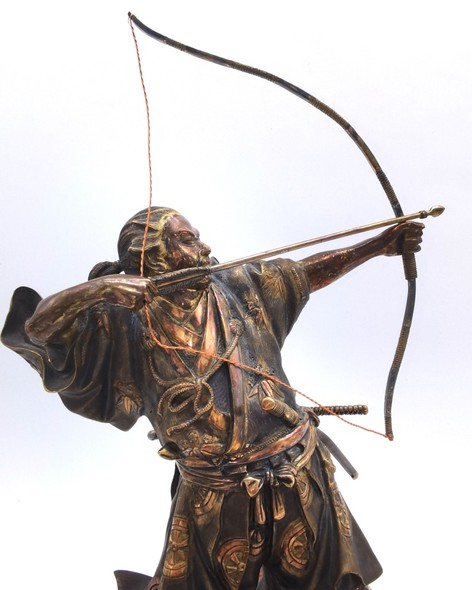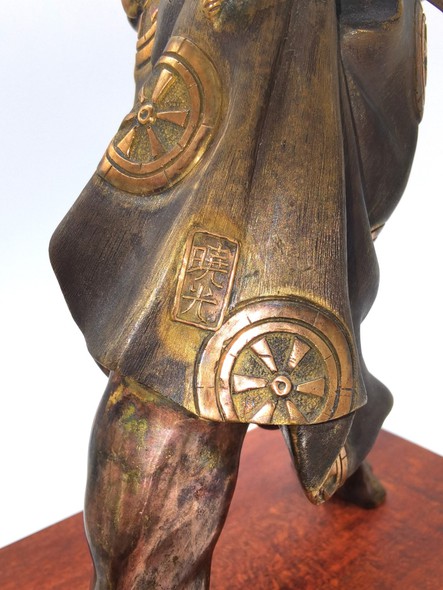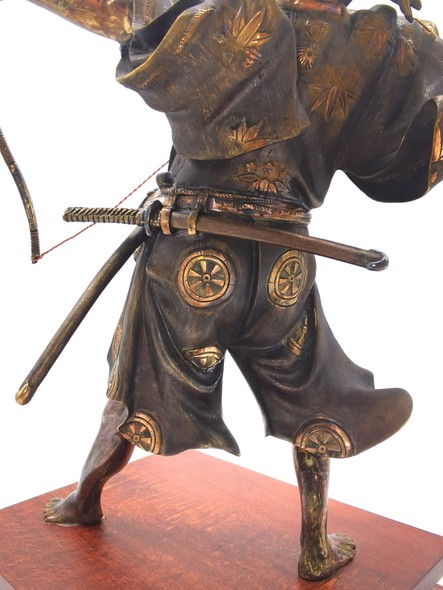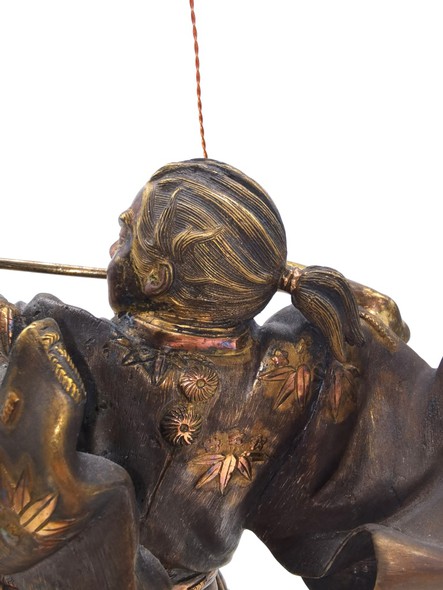 Okimono "Samurai with a bow", Japan, Meiji era (1868-1912).
The sculpture is made of bronze, using art casting technique with elements of chasing, engraving, patination. Stand made of wood, the sculpture has the stamp of the author.
Such works were exhibited at the first World Exhibitions of the late 19th and early 20th centuries, where they enjoyed great success. They became fashionable in the West and became an important Japanese export item. At this time, works of art metal were the pride of Japan. Famous craftsmen in the manufacture of weapons and elements of its decoration, who remained out of work due to the ban on carrying edged weapons, took part in their creation. Sculptures depicting warriors, personifying bravery and courage, according to Japanese tradition, were a sign of good omen, instilled faith in victory, promised vitality.
Samurai is a Japanese warrior. These days, stories about the courage and fortitude of the samurai are extremely popular. The lifestyle and virtues of the medieval samurai were widely reflected in art. Modern art has somewhat distorted the image of the samurai. In ancient Japan, a samurai is, first of all, a feudal lord. The poor classes could not belong to this movement. In addition to social prejudices, this was also due to material problems. Samurai ammunition and weapons were very expensive, and training lasted a lifetime. The warrior was brought up from childhood. It was, first of all, hard physical training. The teenager had to constantly work and train. To do this, he had a personal mentor, who was the ideal and spiritual image of courage for the student.