Painting "St. Petersburg", Stanislav Solomonovich Bernstein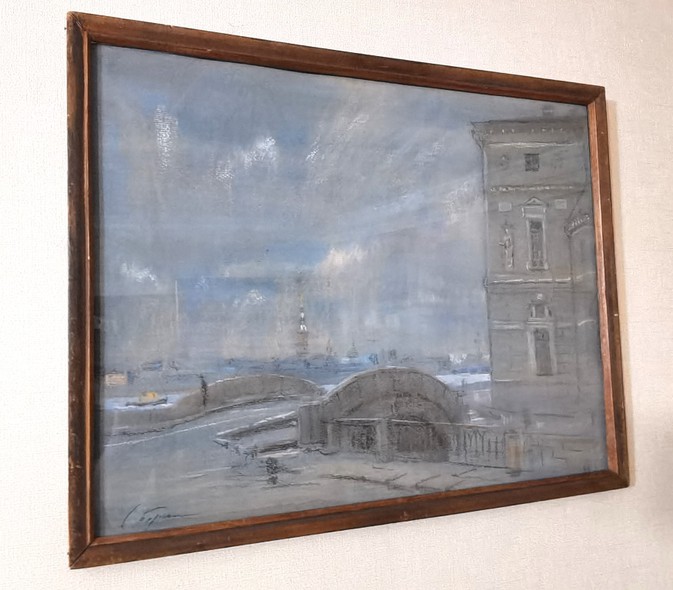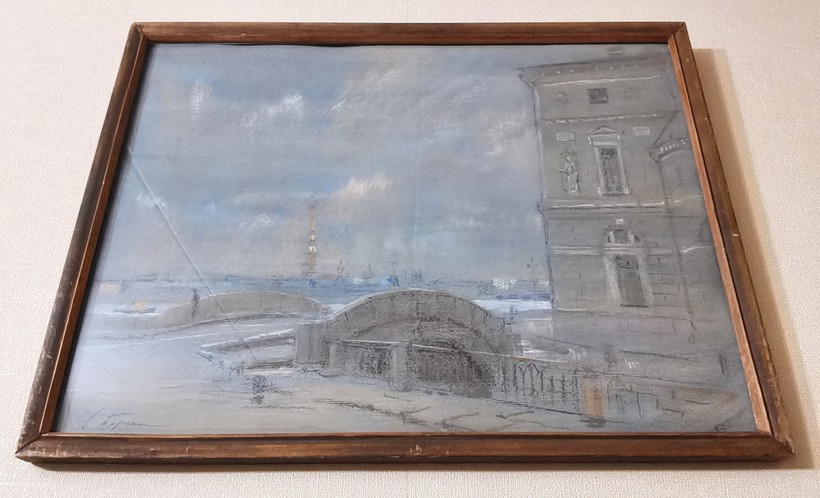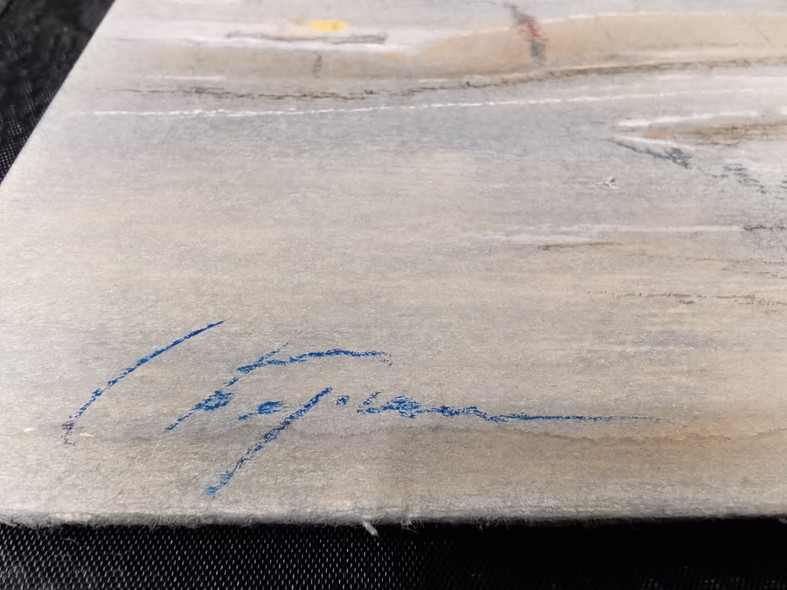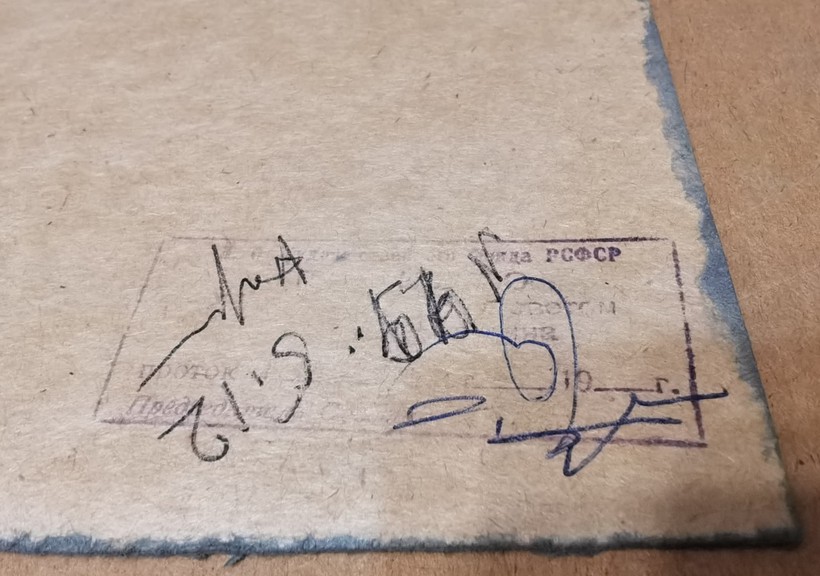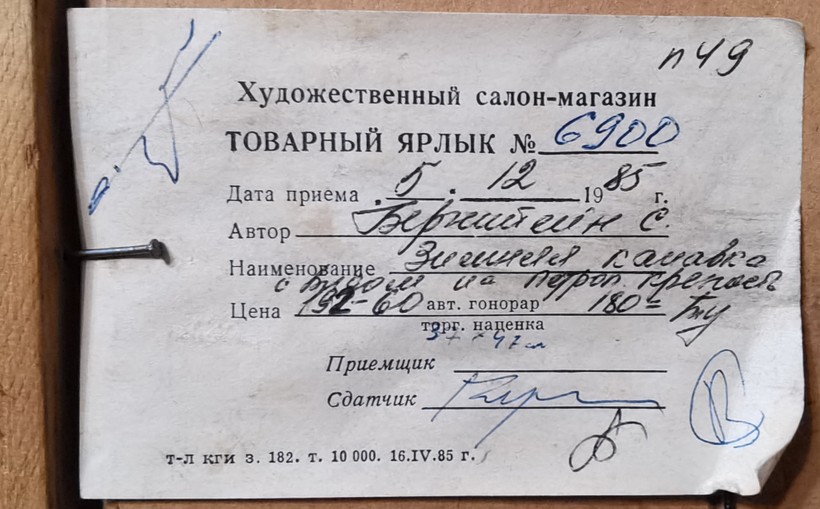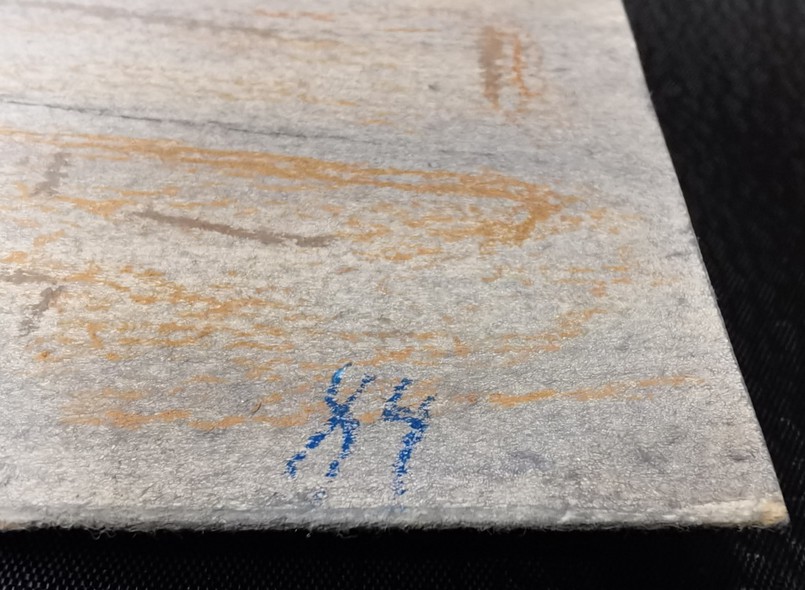 Painting St. Petersburg "Winter trench with a view of the Peter and Paul Fortress", 1984, artistic cardboard, pastel.The picture is under glass in the author's frame.Artist: Stanislav Solomonovich BernsteinBorn September 2, 1937 in Leningrad in the family of a musician. His childhood fell on the difficult war and the first post-war years. Father died at the front. The craving for artistic creativity led the talented boy to the famous School of Art. In 1962 he graduated from the Institute of Painting, Sculpture and Architecture. I.E. Repina. Diploma work - sketches of scenery and costumes for the staging of the novel by F.M. Dostoevsky "White Nights". After graduating from the Academy of Arts, he worked as a theater artist, and was engaged in easel painting.
Exhibited at numerous exhibitions in Russia and Europe. In 1979 he became a member of the Union of Artists. Bernstein's works are kept in many museums and private collections not only in Russia, but also in France, Switzerland, the USA, and Japan. The artist was a member of the French Pastel Society - the oldest in the world. In 2002 he was awarded the honorary title of "Pastel Master".
The theme of St. Petersburg, love for his native city in the work of this master is unchanged, as well as for the pastel technique unusually close to him. He perfectly mastered this technique, was a virtuoso master of dry pastels. The embankments of the Neva, the Griboyedov Canal, the Kryukov Canal, the Summer Garden, the Alexander Nevsky Lavra are Bernstein's favorite places. The artist loves "transitional times of the day, transitional seasons. His attention is drawn to the unexpected effects of evening illumination of the embankments, twilight… the sonorous chords of the last golden leaves. In the landscapes - an abundance of air and space ... ". S.Bernshtein's works are characterized by balanced composition, harmony of color solutions, fineness of color transitions, softness of lines and shapes. The works of this master are conducive to calm contemplation, reflection and admiration of all the beautiful that surrounds us. During his creative life, Bernstein created many brilliant pastel series dedicated to St. Petersburg.His pastels depict such iconic places of the Lavra as the oldest Annunciation tomb, the Trinity Cathedral, the corner towers of the monastery square, the picturesque banks of the Monastyrka, the Lavra bridges ... Like most of S. Bernstein's works, they are characterized by endless harmony, contemplation and poetry.
Painting "St. Petersburg", Stanislav Solomonovich Bernstein
75 000

Added in Request List

Painting "St. Petersburg", Stanislav Solomonovich BernsteinRef nr. 02_0867
Галерея «БерсоАнтик» принимает на комиссию и покупает предметы антиквариата!