Antique samurai armor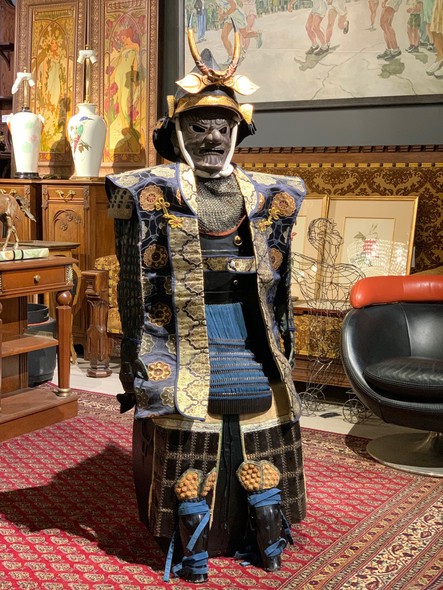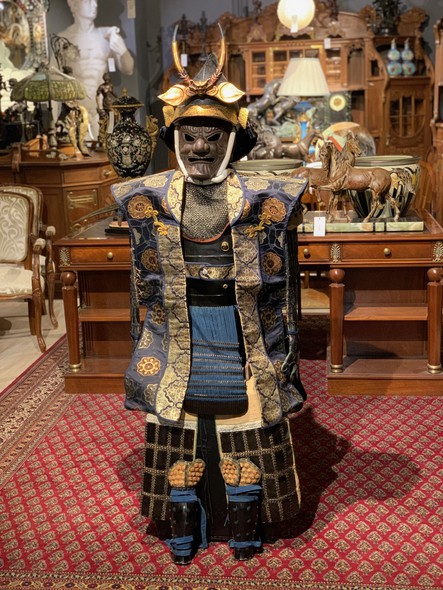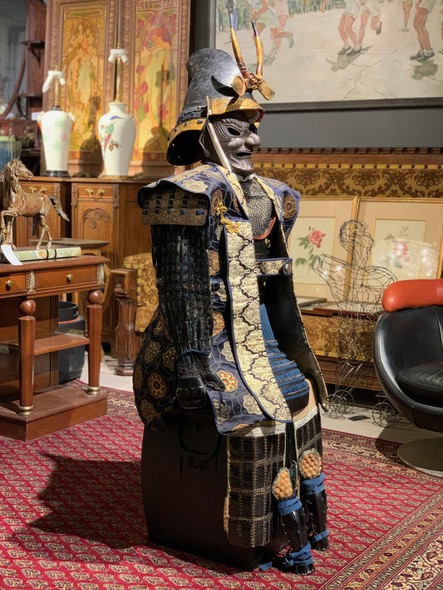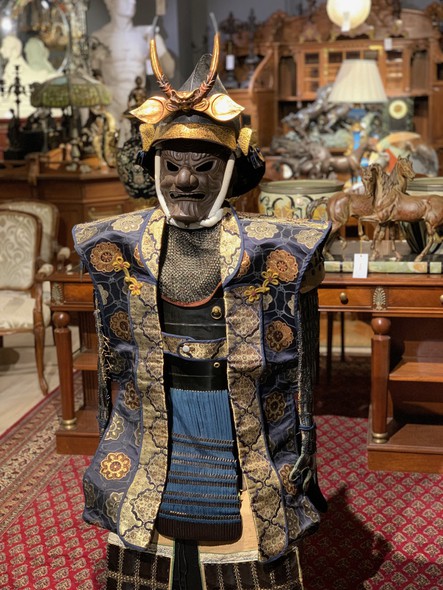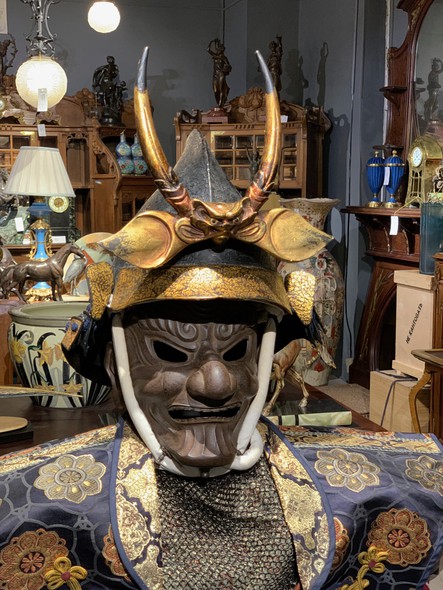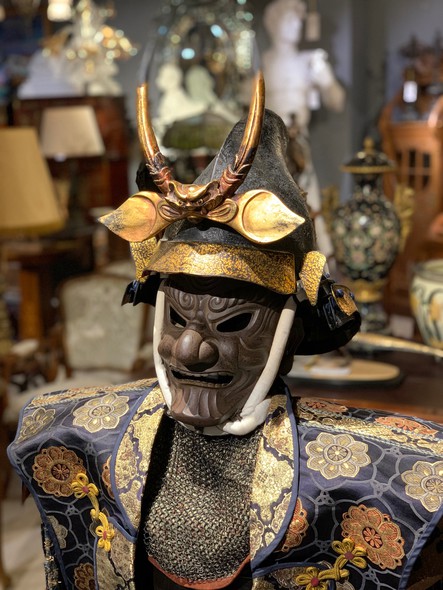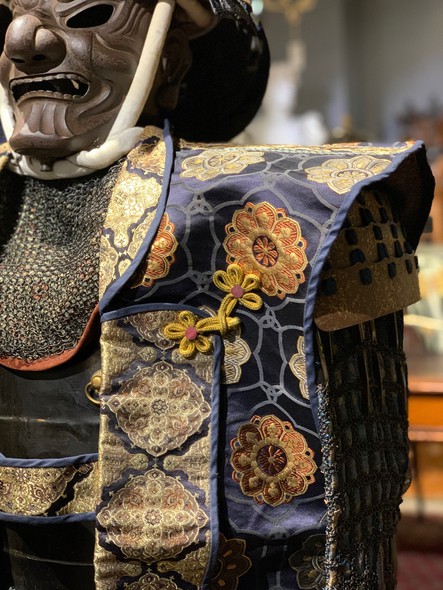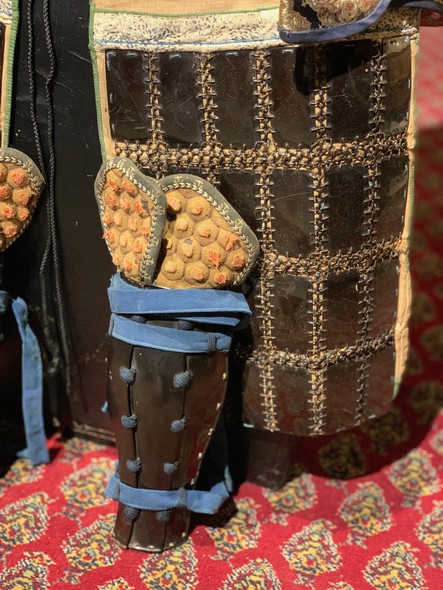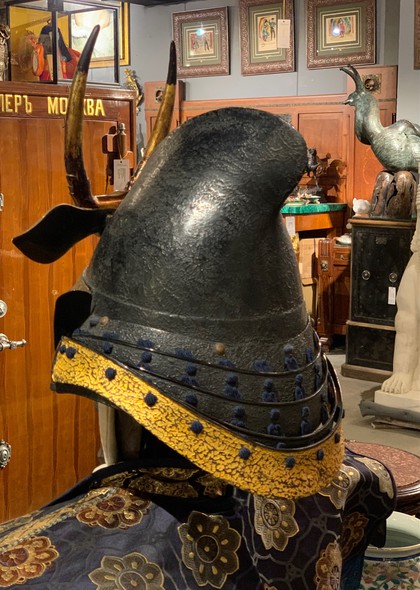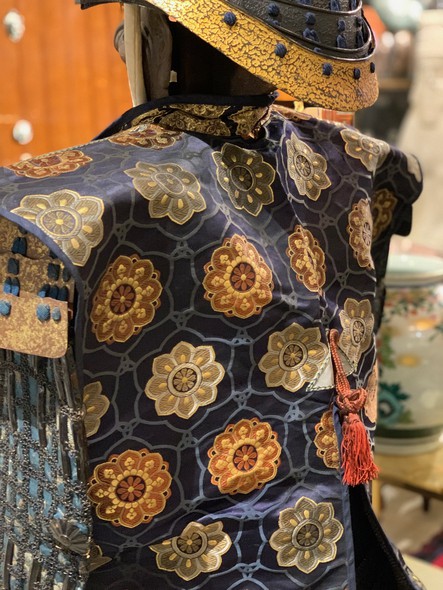 Antique samurai armor from the 17th century Edo era. Japan.Edo is the old name of the city of Tokyo. "Edo" literally means "fill mouth". Incidentally, Tokyo means the eastern capital (the western or traditional capital is Kyoto).The Edo period in Japan lasted from 1603 to 1867. From the end of the 12th century to 17 country rules of criminals (samurai). Internal conflicts, wars, change of power were more than private, especially in the period from the end of the 15th to the end of the 16th century (the so-called Sengoku Jidai - "the period of war").Finally, Ieyasu Tokugawa unified the country after a sharp deviation at Sekigahara in 1600 and an attack on Osaka Castle in 1615, where the emergency Toyotomi family perished. Ieyasu established a new government in Edo and in 1603 became the first shogun (Shogun-initially commander-in-chief of the sent army) in Edo-bakufu. Bakufu is the location of the military ruler later in the appointment of the central government.Edo, until recently a sleepy town, has been transformed into a large political city, as a result of the accumulation of worthy works, ensuring that they are circulated, land reclamation, education systems give clean water. The Tokugawa family ruled for a strange possible 264 years (changed 15 shoguns.) Ieyasu Tokugawa was deified and is worshiped to this day at the Nikko Toshogu temple. These years brought prosperity and peace to the country.During the Edo period, the prerequisites for the development of industrialization and development are formed: political unity and stability, the development of development, the development of the economy and single markets, the growth of trade, the long region, the wealthy merchant class, the growth of production and handicrafts. High level of education, promotion of industry by central and consumed authorities.The main characteristics of society and politics. legitimized the idea of ​​warrior domination, thereby legitimizing class society.Samurai attire has always been made of expensive materials using silk, leather, metal, and gilding. As a result of Edo, in the world period of practical use by military personnel, protective armor was produced, and great attention was paid to the appearance of combat equipment, which struck its beauty and power. The armor of everything is the status of a warrior and, above all, the owner. The Kabuto helmet is crowned with gilded ears and horns. There is protection of the sternum, shields, face shield, iron mail. Outside the home, samurai wore two-piece suits called "camssimo". When traveling over a kimono, coats with sleeves were worn.
Antique samurai armor
2 997 000

Added in Request List

Antique samurai armorRef nr. 02_0941
Галерея «БерсоАнтик» принимает на комиссию и покупает предметы антиквариата!