Antique game table "Casino"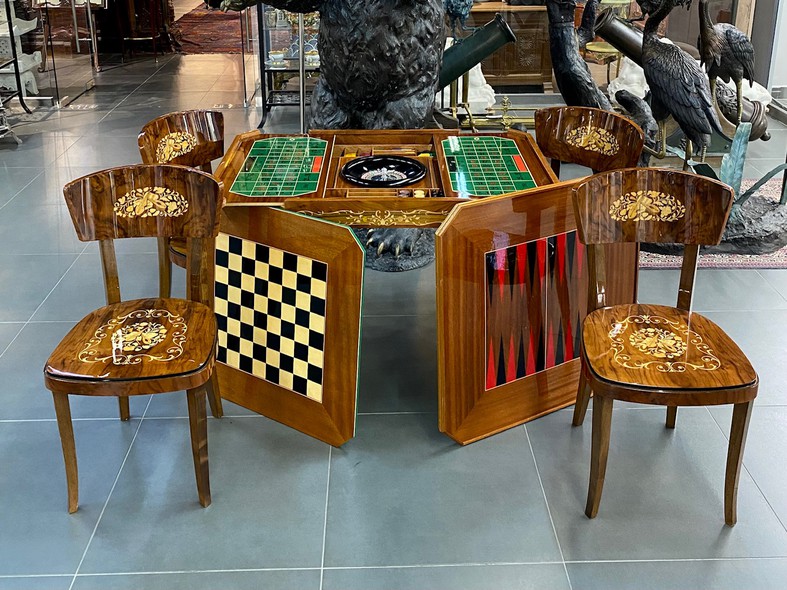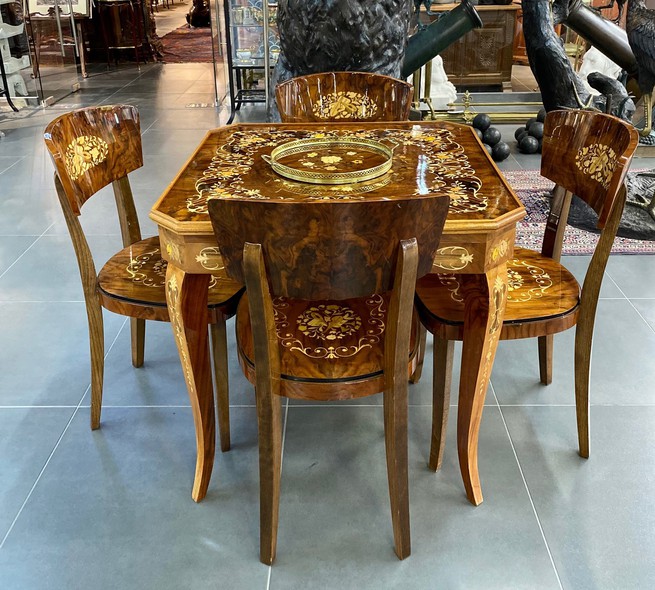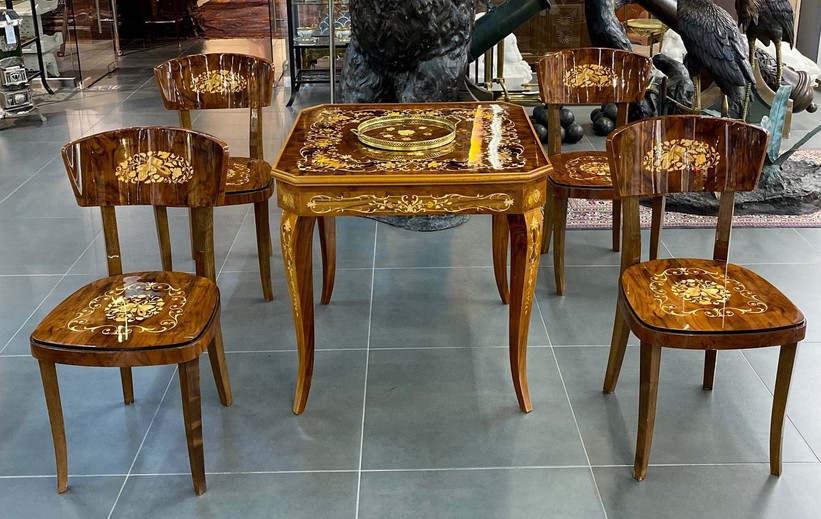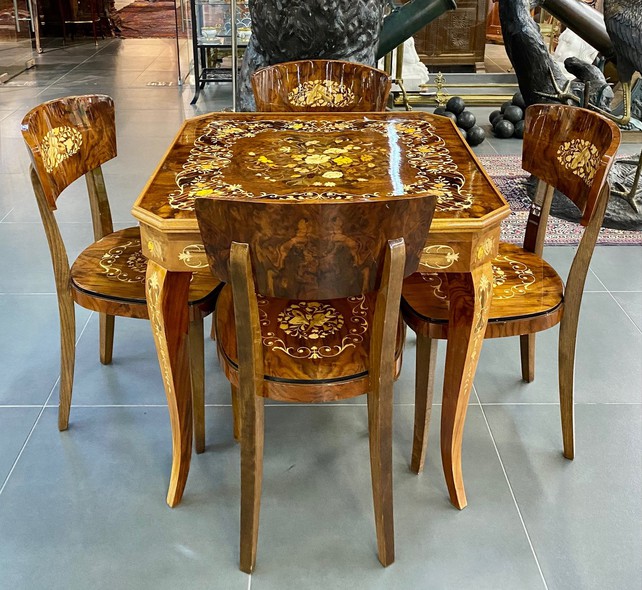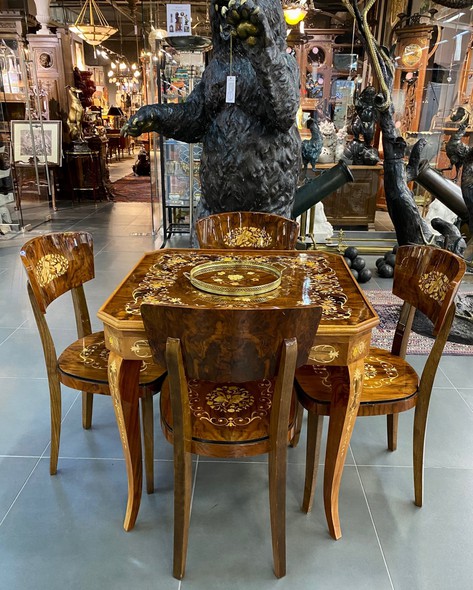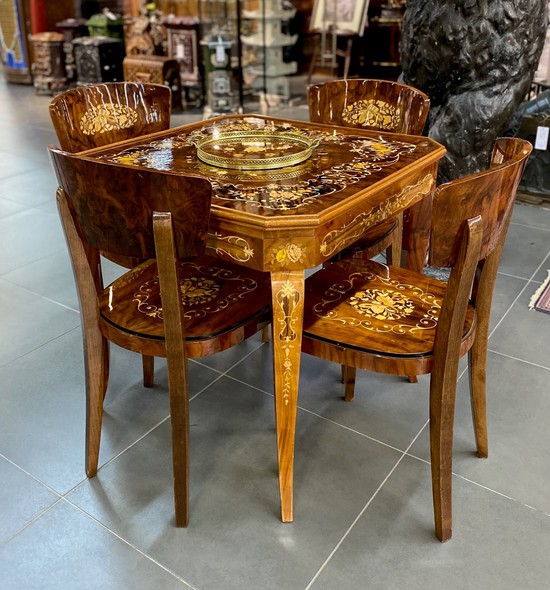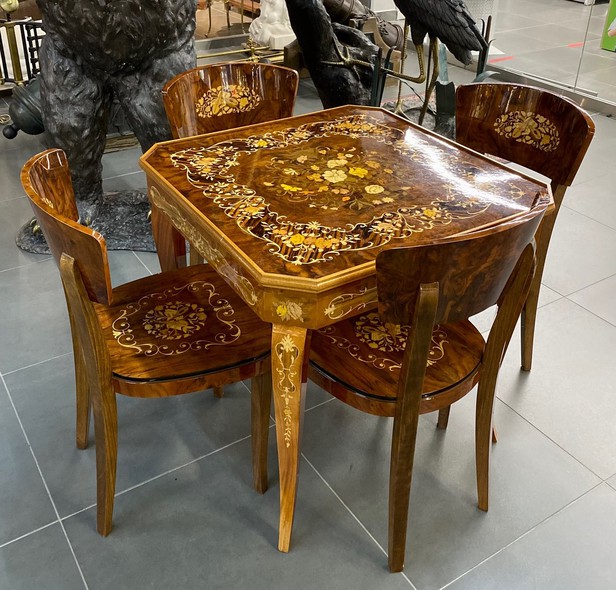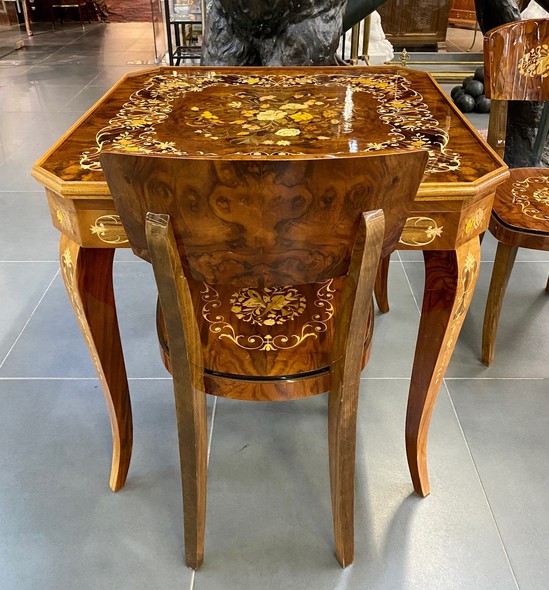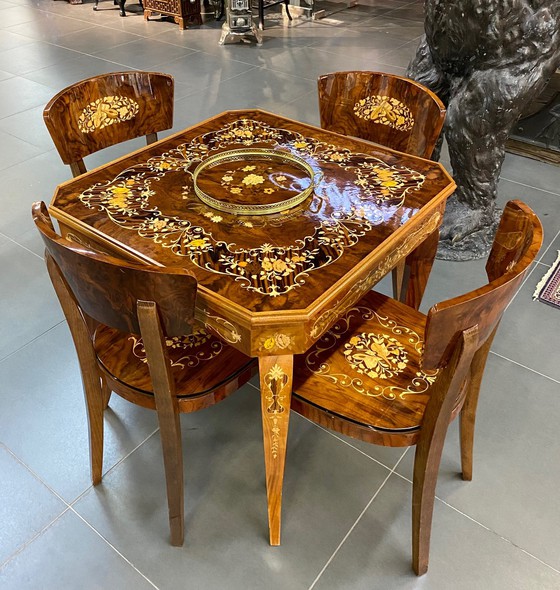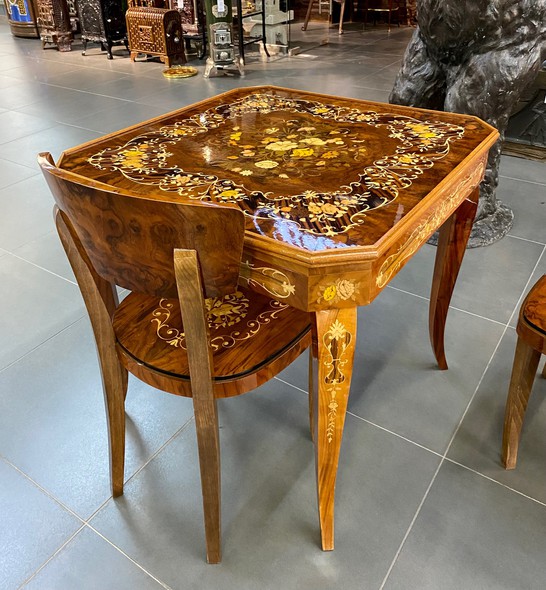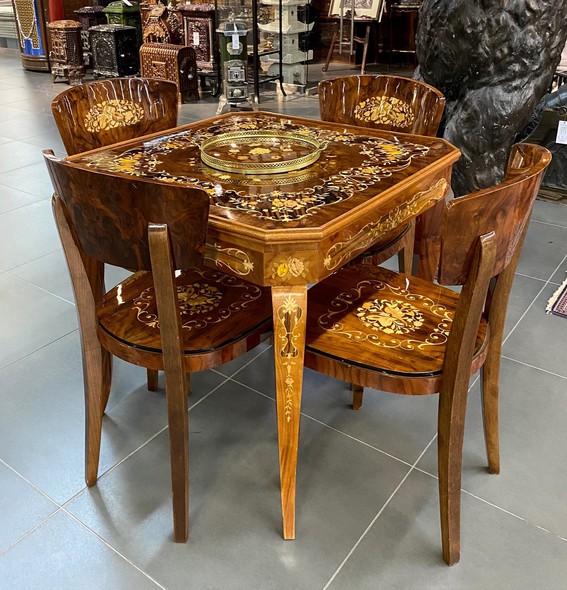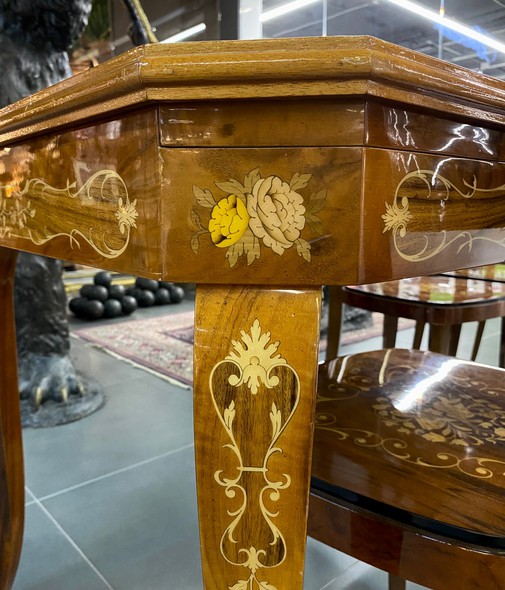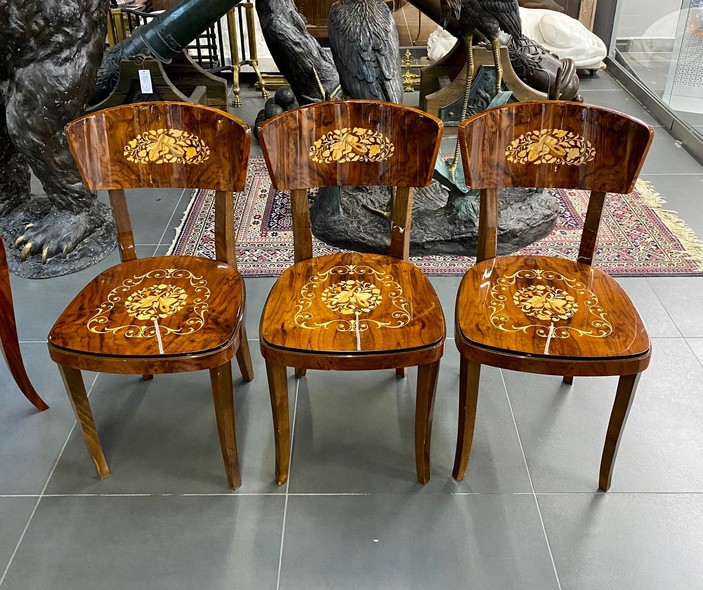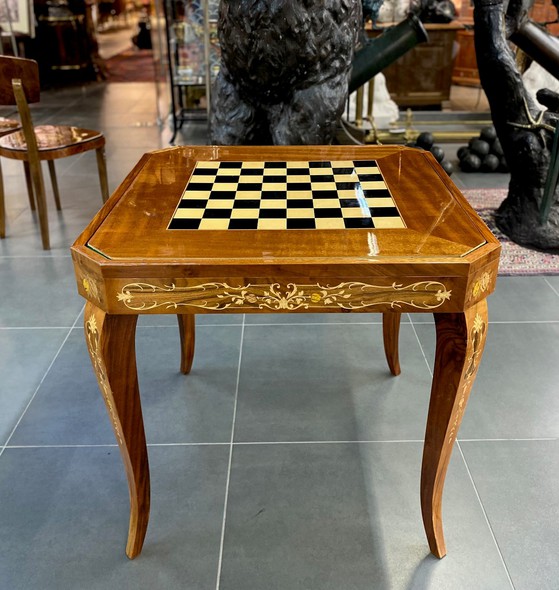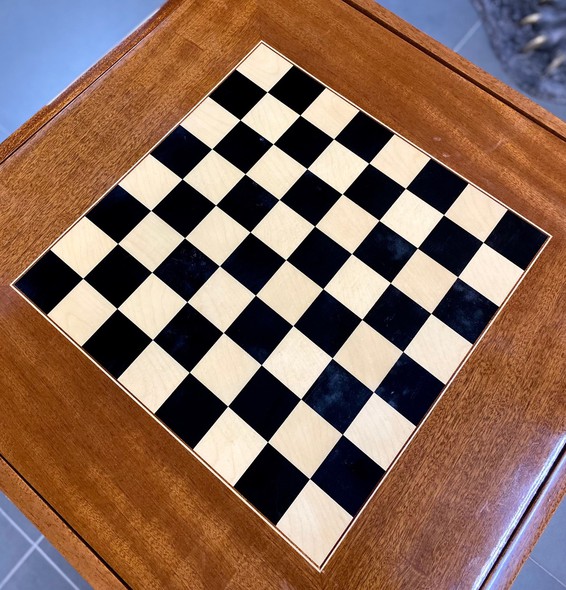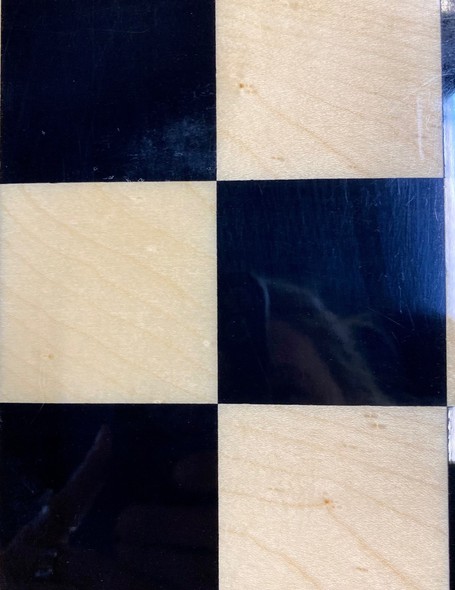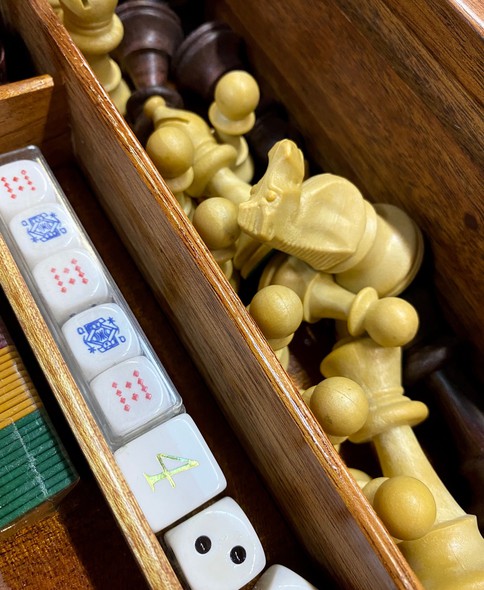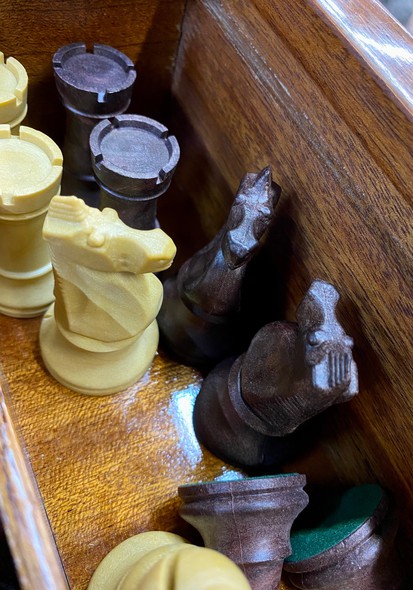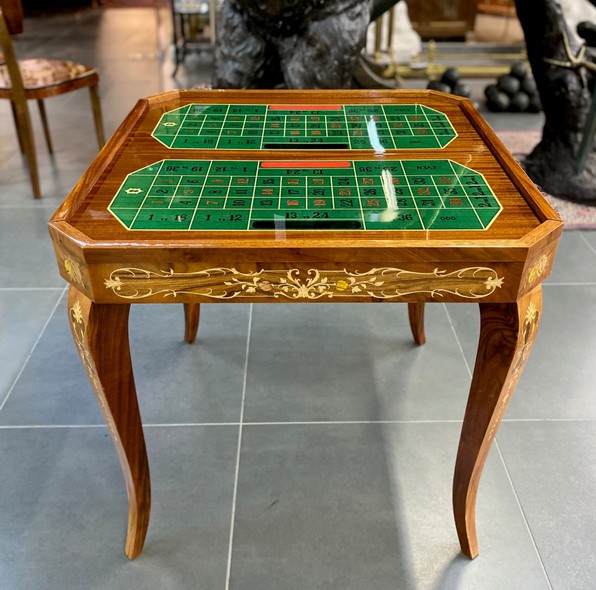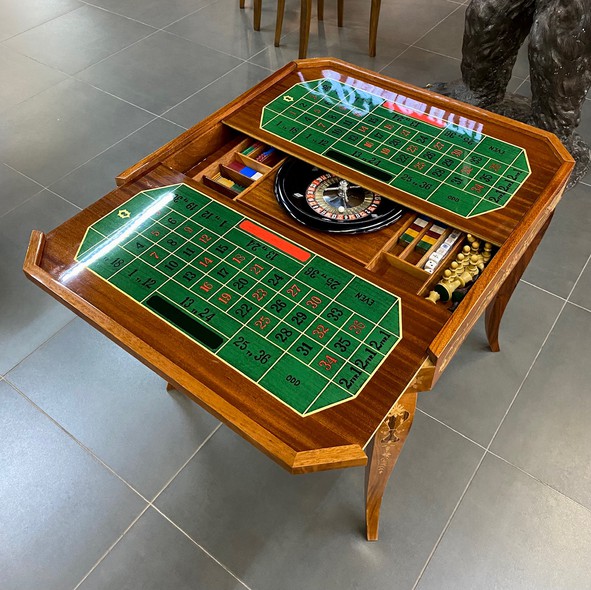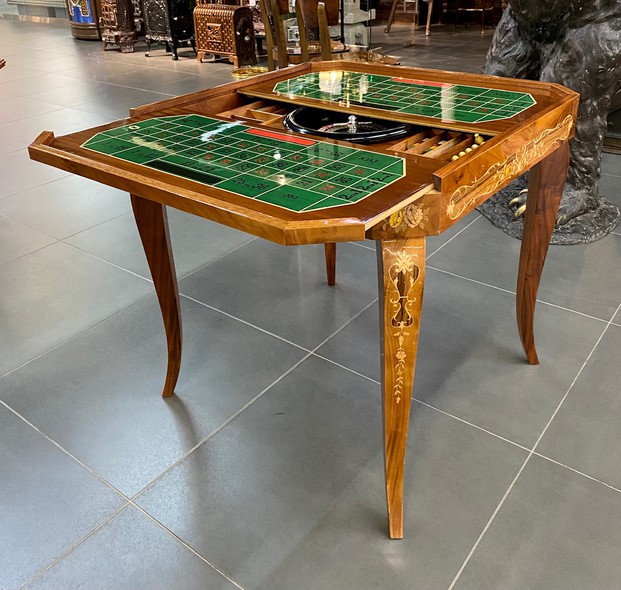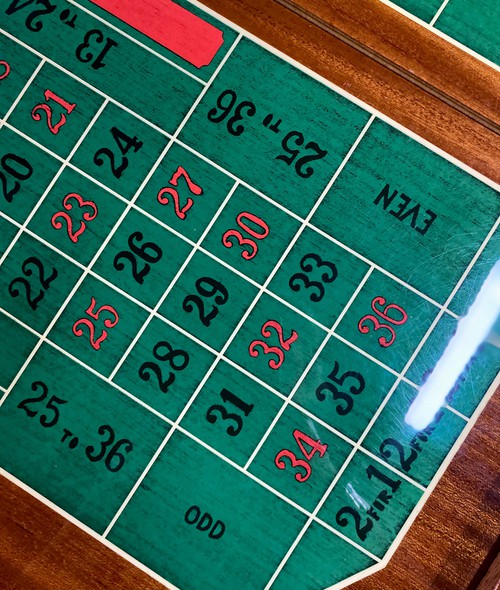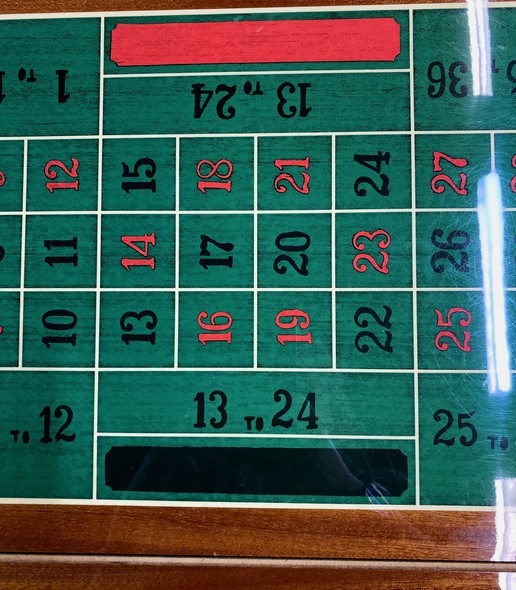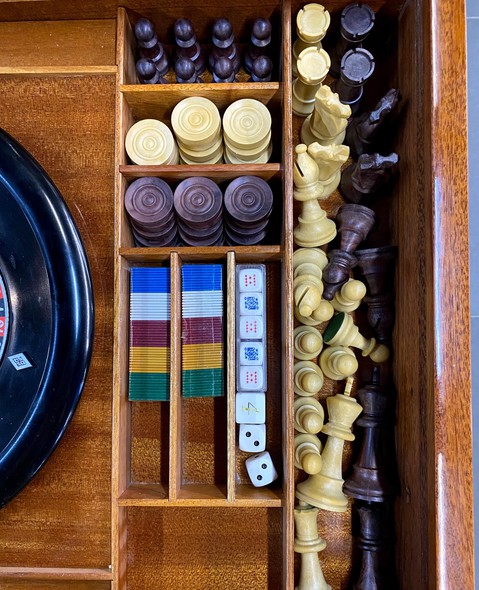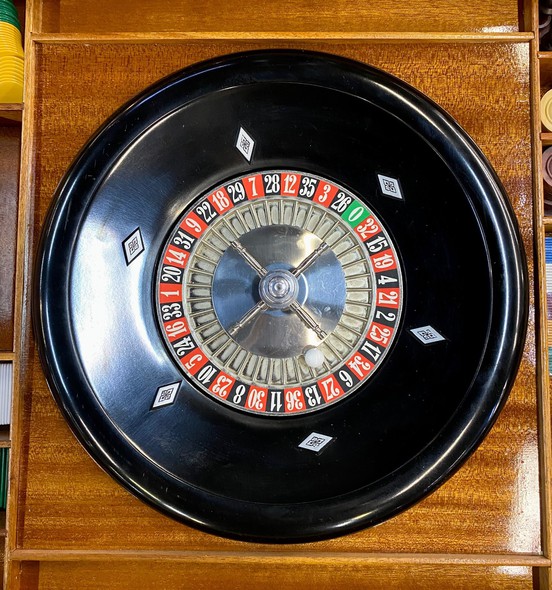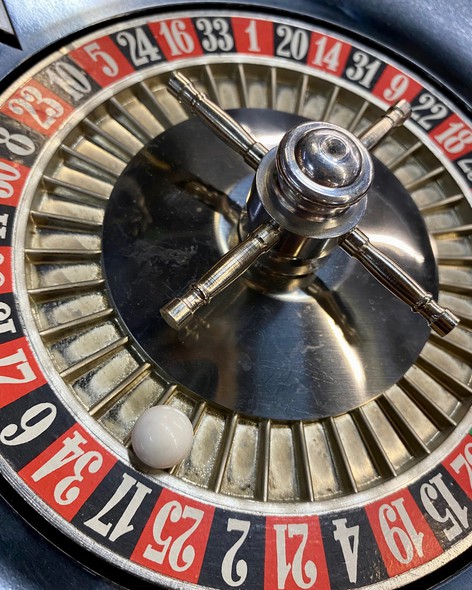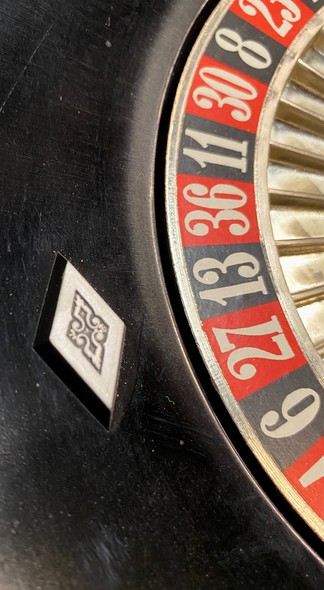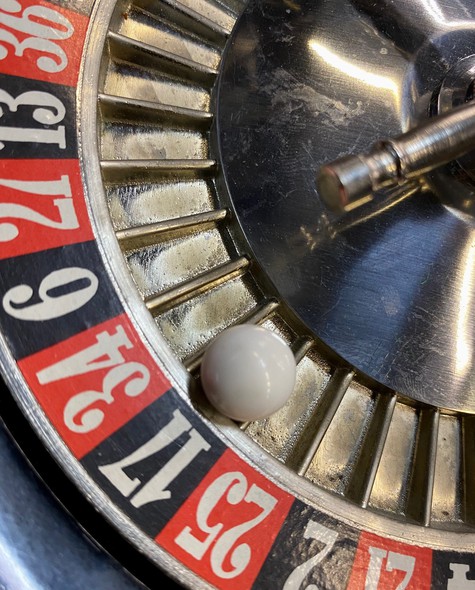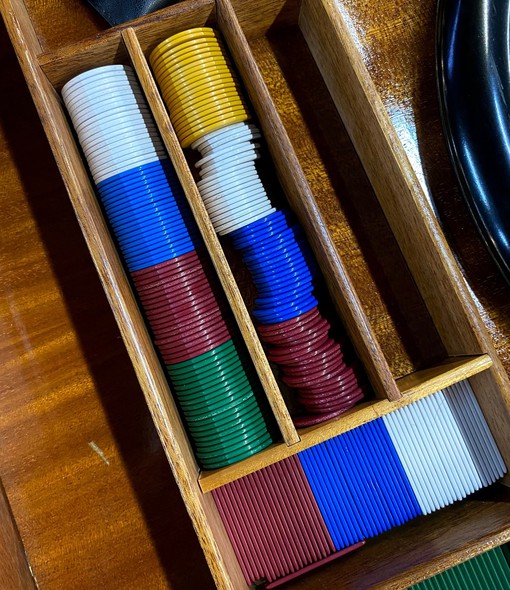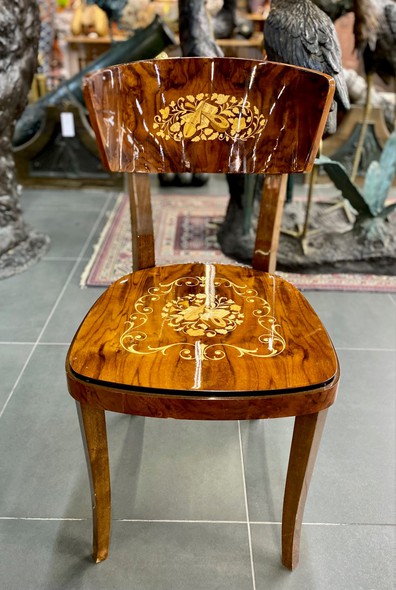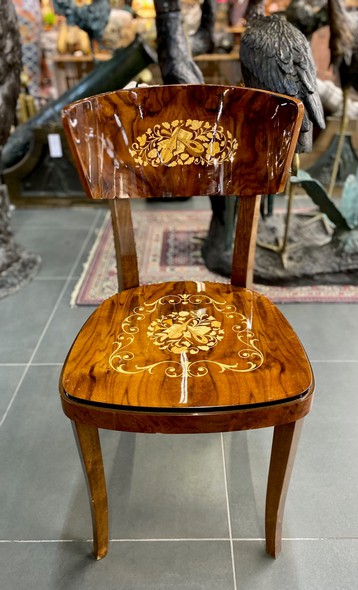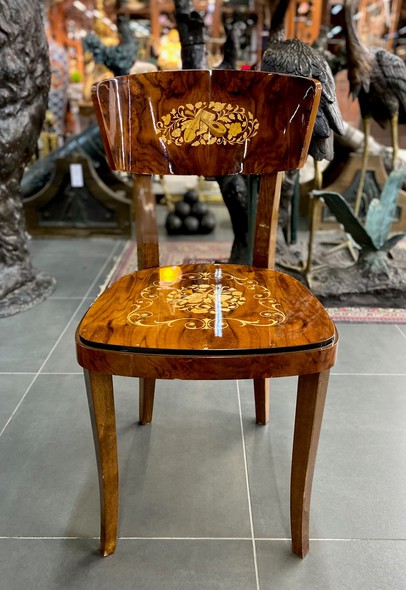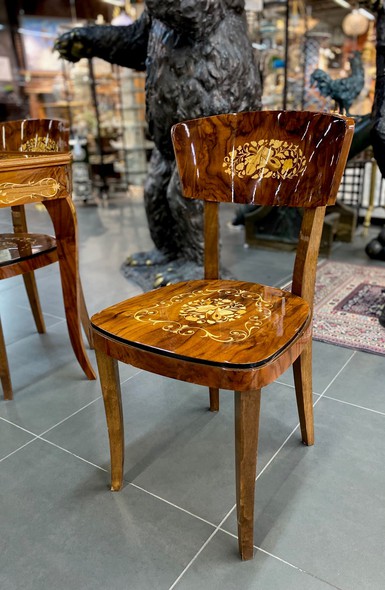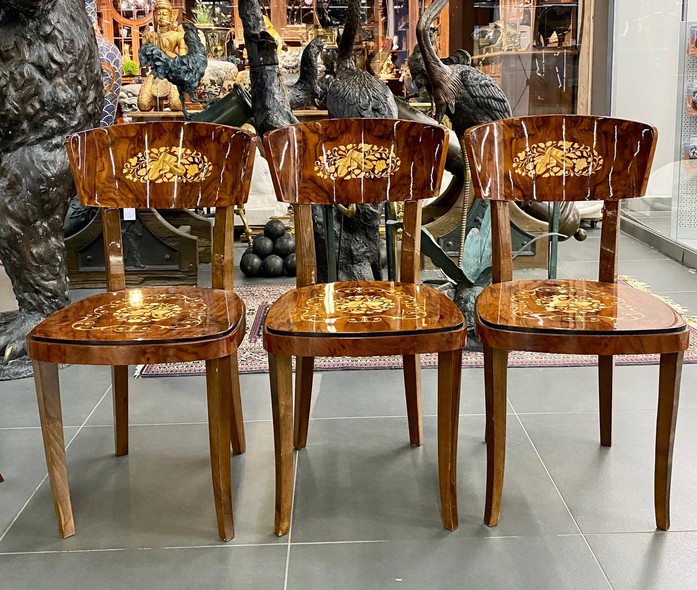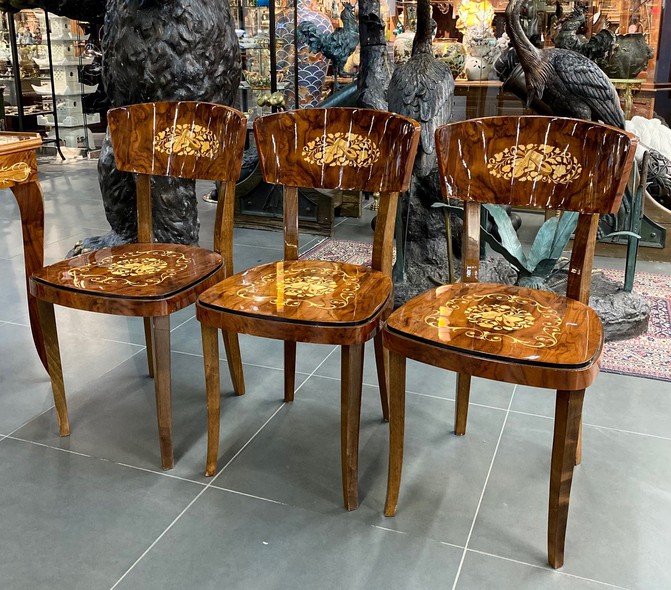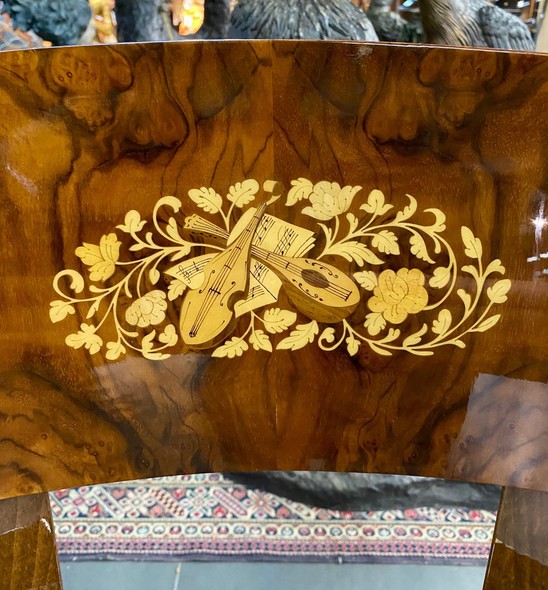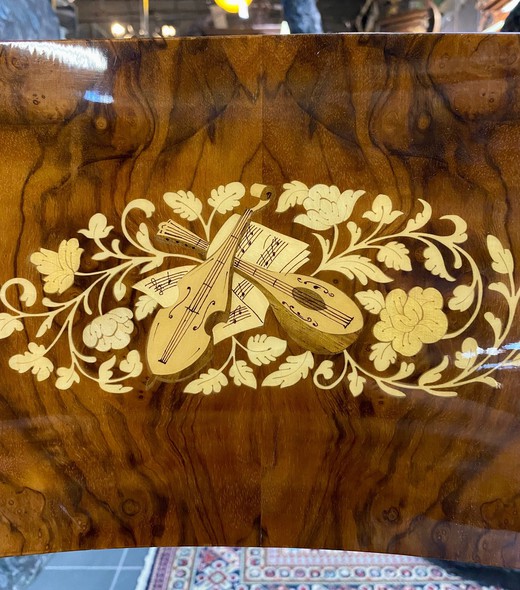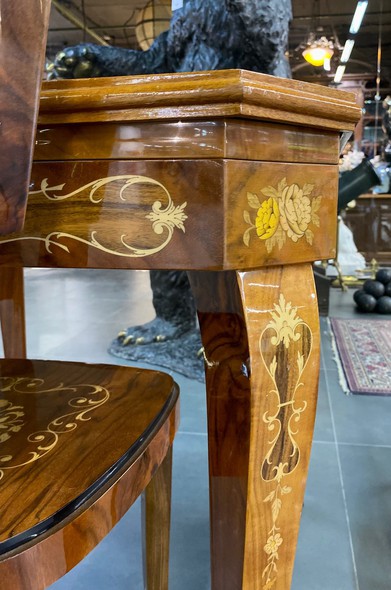 Amazing antique game table "Casino" in intarsia technique in good condition. The table is complemented by 4 chairs, a small tray in the marquetry technique of the same name. Italy, XX century.
The decor is made in the form of a floral ornament over the entire surface of the table. The backs and seats of the chairs are decorated with images of musical instruments. The tray is bordered by a brass fence. Table-tops - removable, top - decorative and at the same time represents a field for a backgammon game. Next is the chessboard. Sliding panels hide a tape measure and storage compartments for chips, dice and chess pieces.