Vintage sculpture "Contemplation"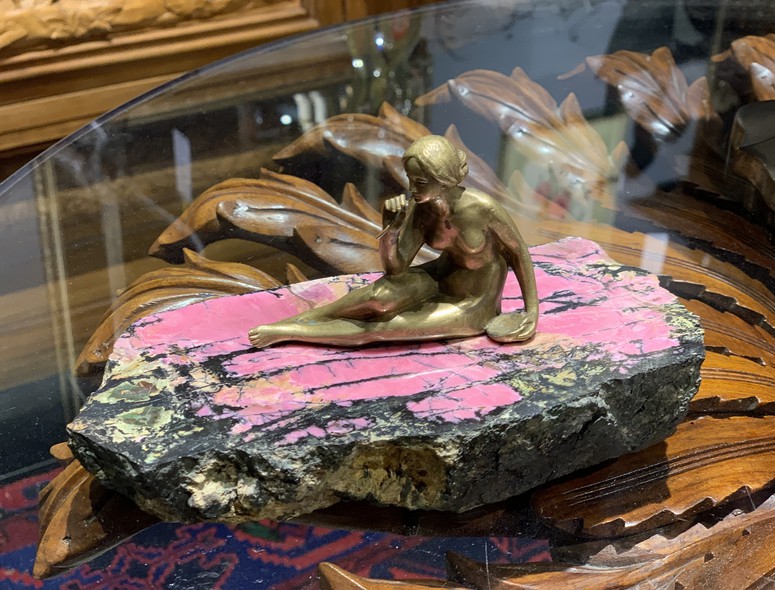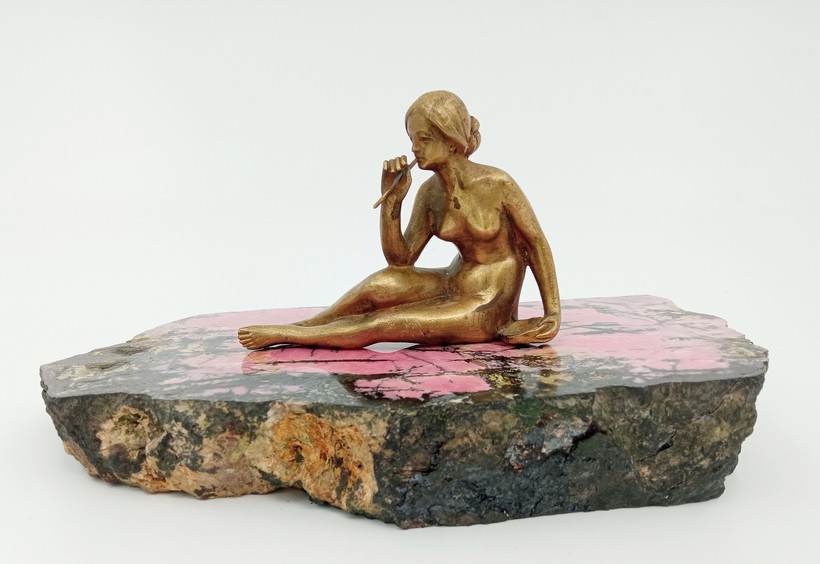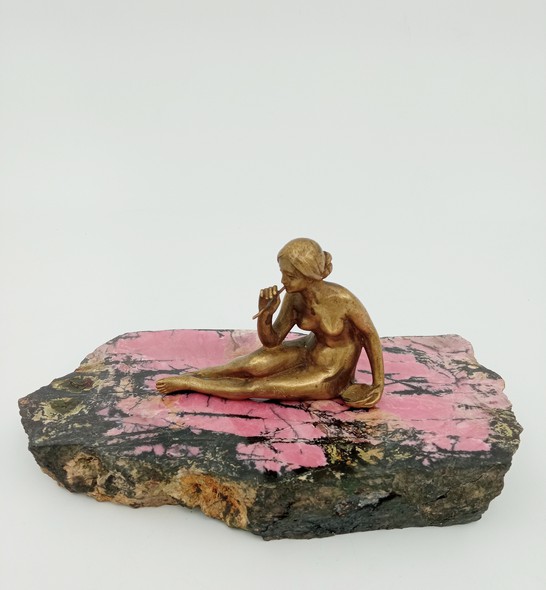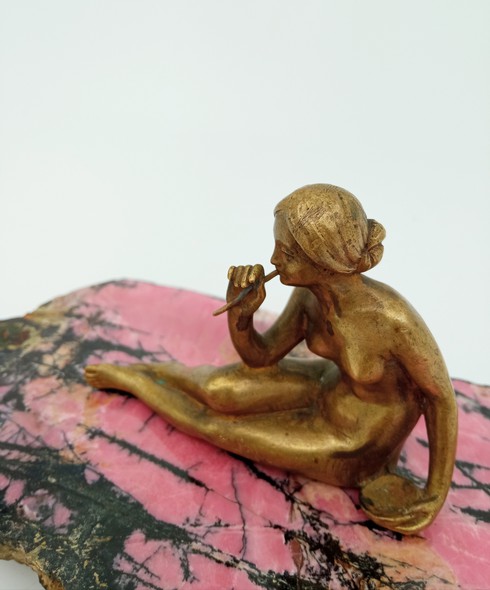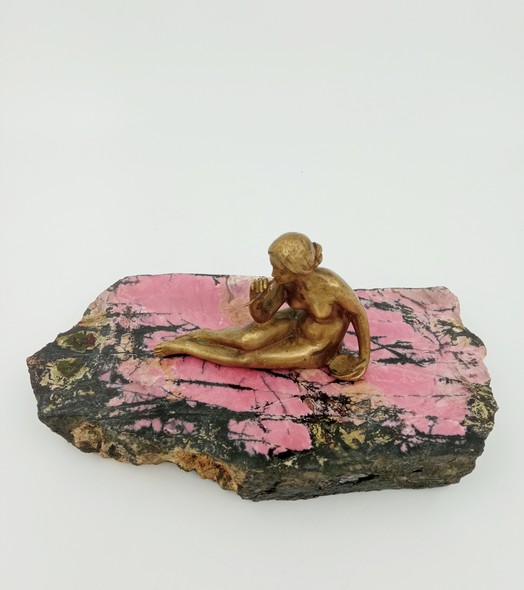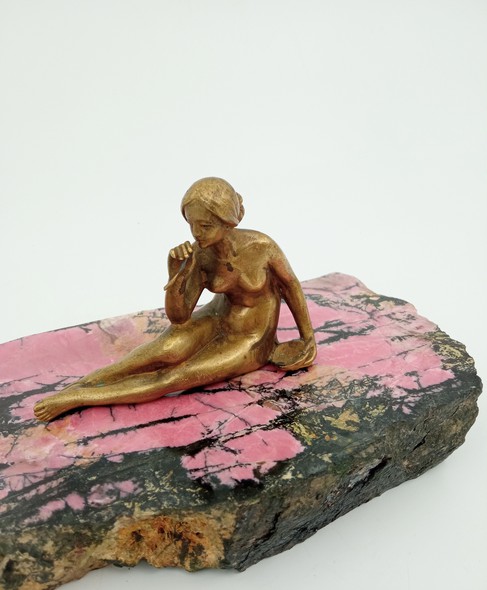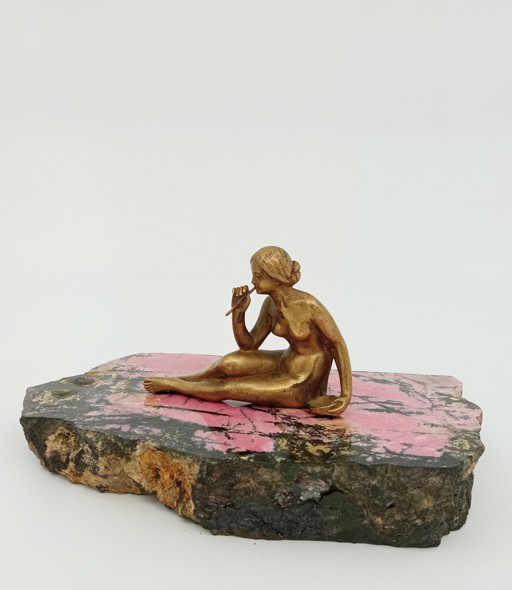 Vintage sculpture "Contemplation". The sculpture is made of bronze and mounted on a base of Ural rhodonite. Russia, XX century.
Ural rhodonite is a rare and stunningly beautiful semi-precious stone in the collection of Ural gems. It is the Ural rhodonite, among all others mined in other deposits, that is known all over the world due to its unique structure and specific charm of color and pattern. We can meet this stone in the works of the great jewelry genius Faberge, but perhaps the most famous and monumental piece of rhodonite is the sarcophagus of Empress Maria Alexandrovna in the Peter and Paul Cathedral in St. Petersburg.
In many ancient legends, rhodonite is considered to be a primordially female talisman - it contributes to the conception of a child and his health. In our time, the stone has received other magical properties that have been tested by time; items made of rhodonite bring their owner financial benefits, popularity and protect against the elements and robbery.