Antique sculpture "playing children"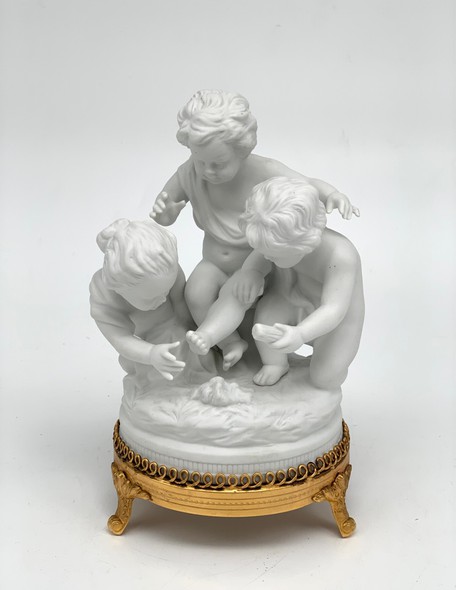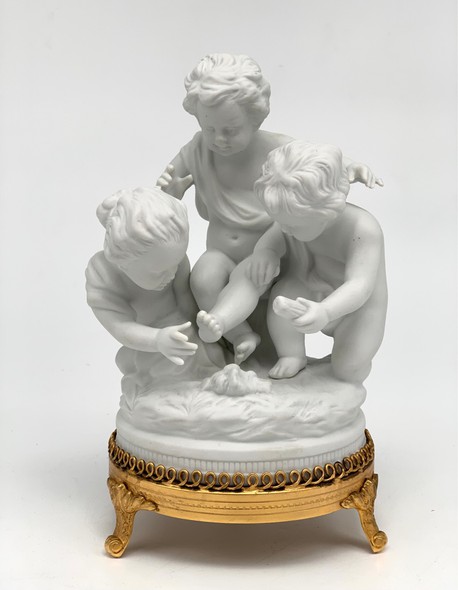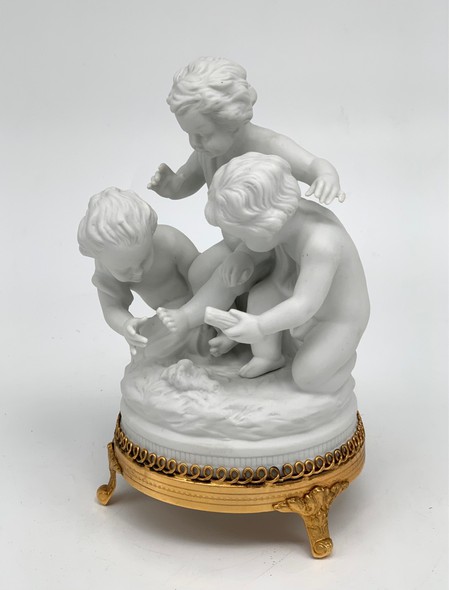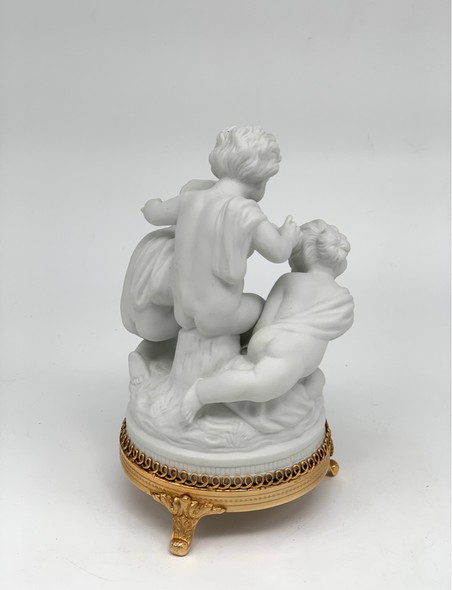 Antique sculptural composition "Playing children". Biscuit porcelain, brass, gilding. Manufactory Unterweissbach, Thuringia, Germany. GDR, No. 8833. There is a maker's mark.
Biscuit - the name of unglazed porcelain, with its help a "velvet" surface of the product is created, which is fired once or twice. If a ceramic product has been fired at a temperature of 800/1000 C, it can be broadly referred to as biscuit porcelain. As a result of exposure to such a temperature, the product becomes heavy, strong. As a rule, products are not glazed.
The workshops of the city of the same name in Thuringia, Unterweissbach, have existed since 1882 and are still engaged in the manufacture of porcelain products. For more than 70 years, unique works of "lace porcelain" have been created here. In the workshops, dishes, snuff boxes, figures of birds, animals were made, products on pastoral and everyday themes were produced. Porcelain figurines of the manufactory are still "in fashion" and are of artistic and collectible value.