Antique vase "Parrots"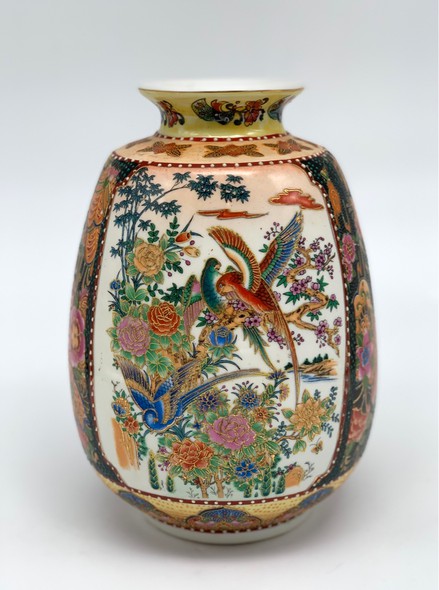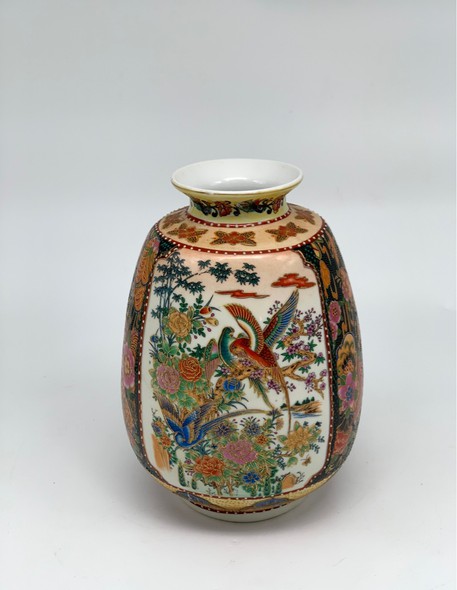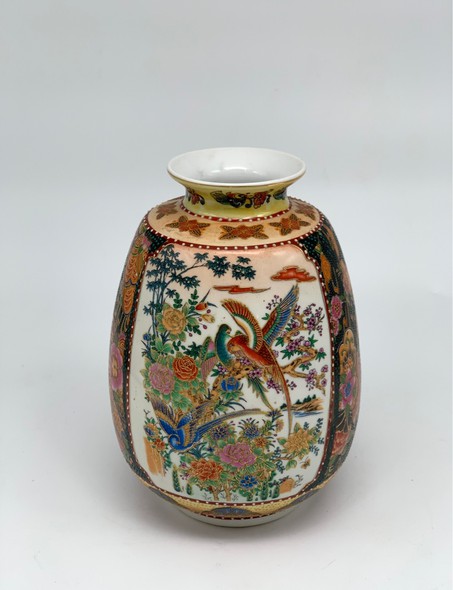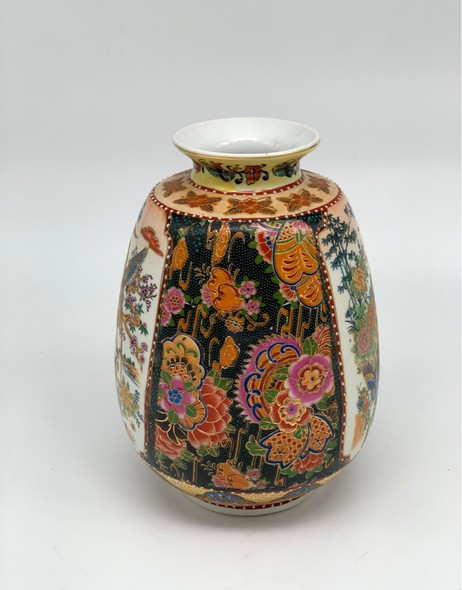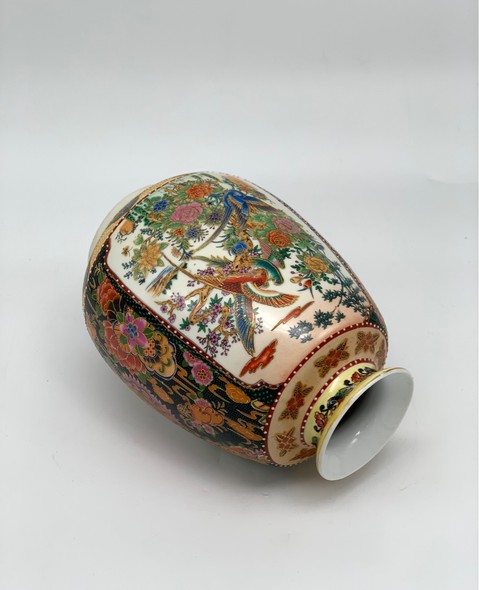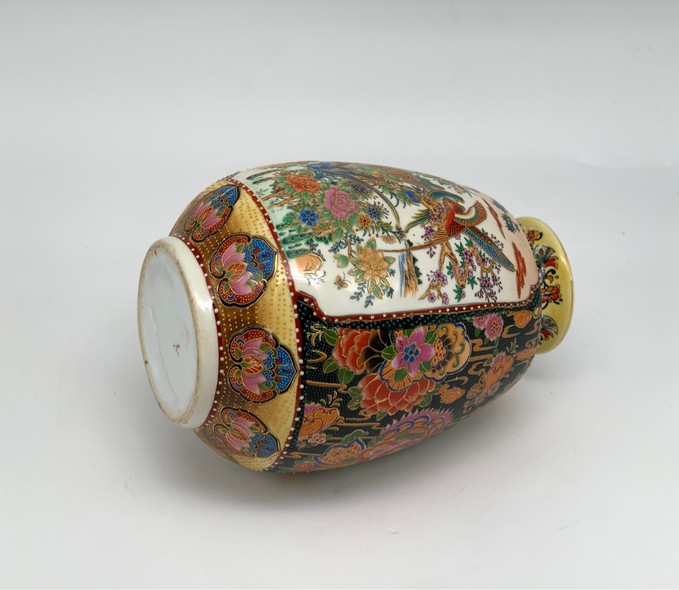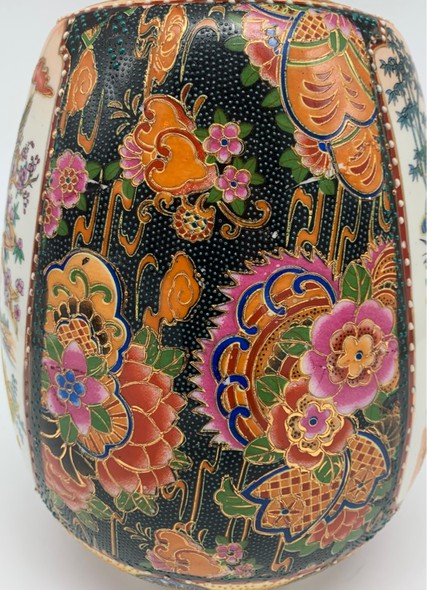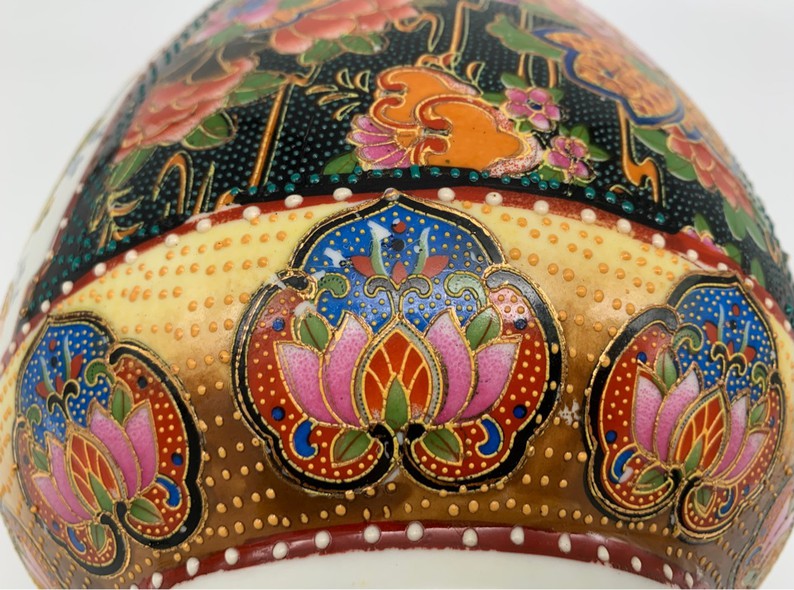 Antiquarian vase in oriental style "Parrots". Porcelain, rich painting in the form of figures of parrots in a grove and surrounded by peony flowers, gilding, glaze. China, XX century
According to Feng Shui, a parrot is a symbol of prosperity, goodness, well-being. The parrot is most often a female symbol, an image of beauty and wisdom. Parrot in the house - competent Feng Shui indoors. The parrot, along with the rooster, phoenix, peacock and dragon, was often depicted on porcelain. As a female aspect, the parrot could be depicted with a pearl, which correlated it with the wise deity - Guanyin.