Antique porcelain vase IFZ, Alexander II, 19th century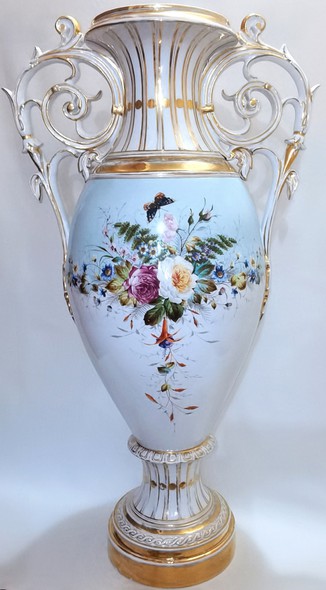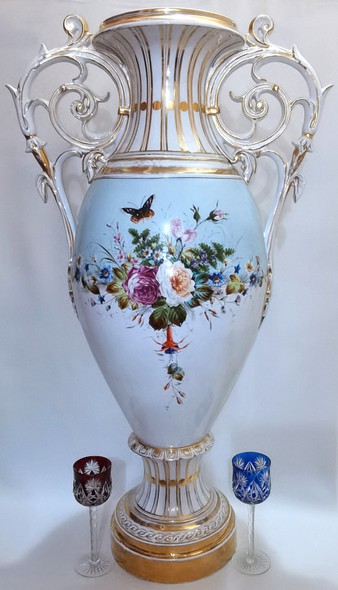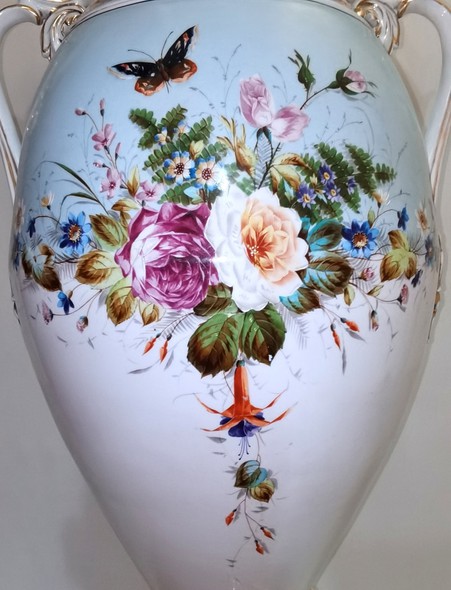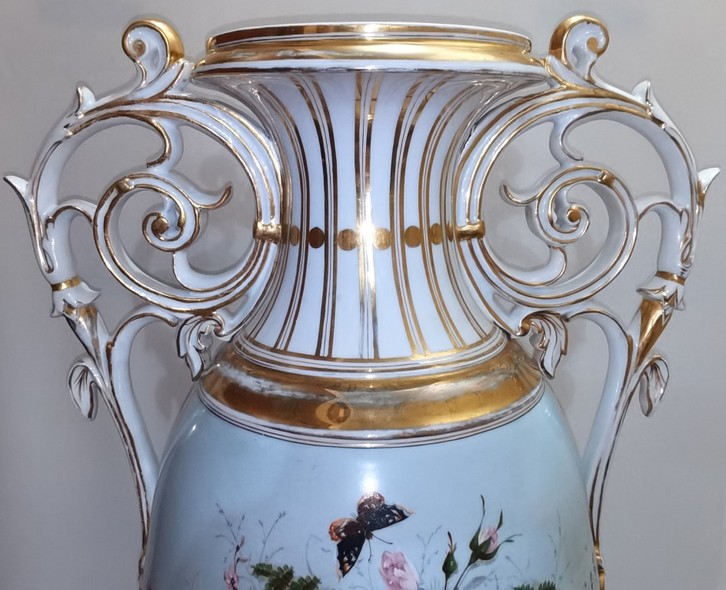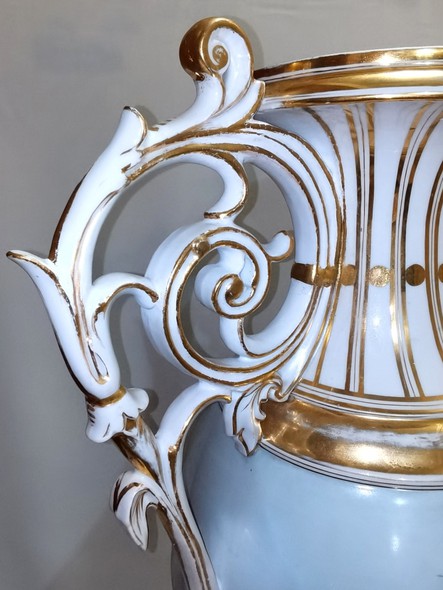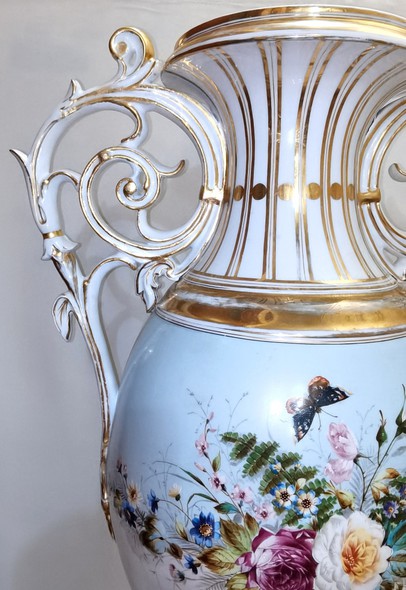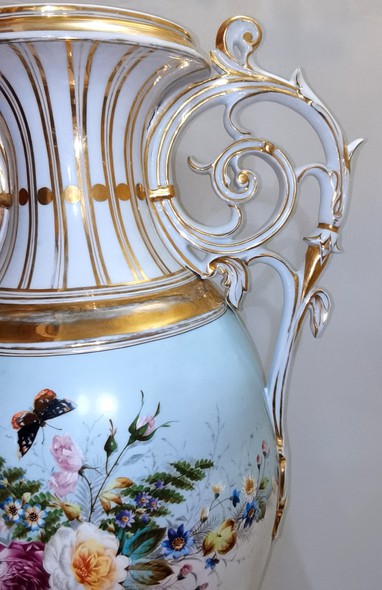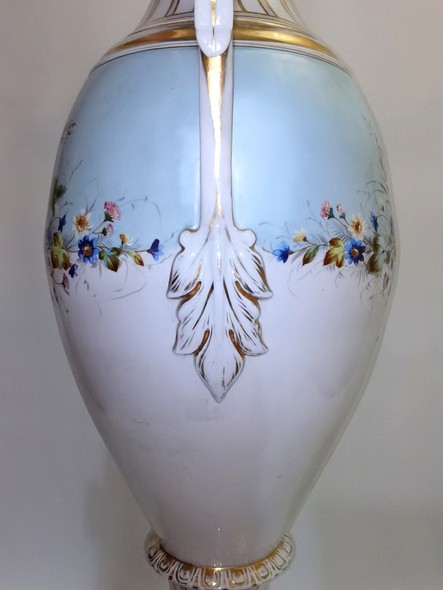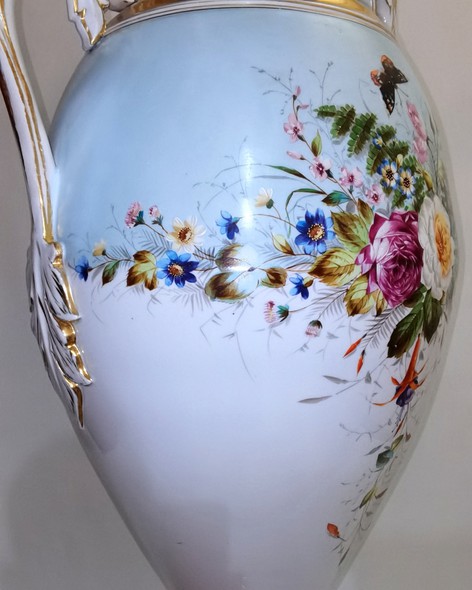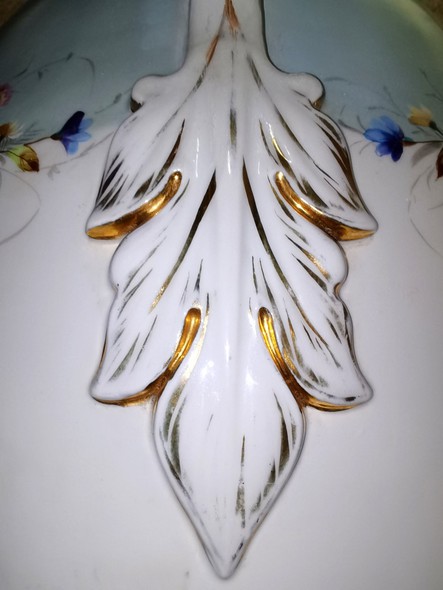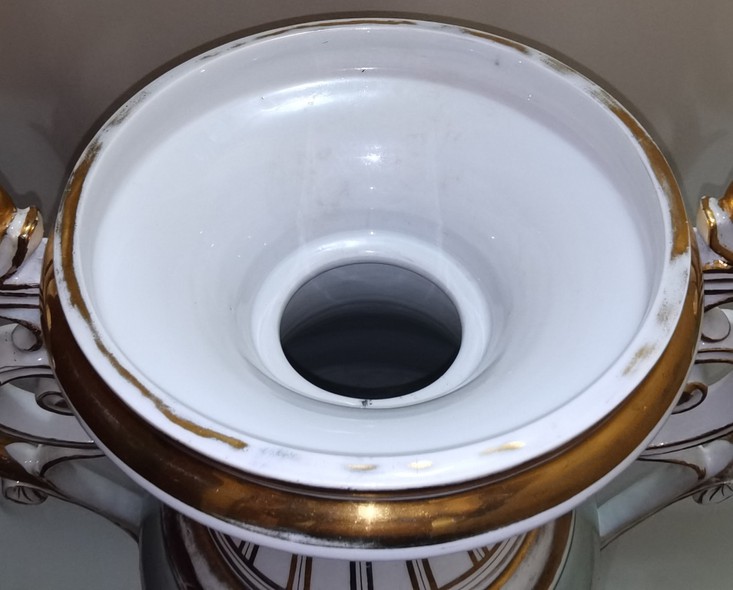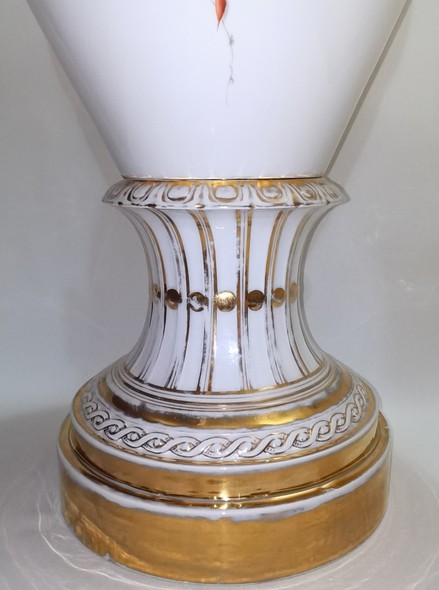 Antique porcelain vase IFZ, Imperial Porcelain Factory, Alexander II period, 19th century.
Unique monumental vase IPM - Imperial Porcelain Factory, St. Petersburg, period of Alexander II - (1855-1881).Porcelain, molding, monochrome covering, polychrome overglaze painting,gilding.No brand!
Expert opinion of Khmelnitskaya Ekaterina Sergeevna.Doctor of Art History, senior researcher, curator of the collection of Russian porcelain and ceramics of the 19th-21st centuries, the State Hermitage Museum.Expert opinion upon request.
The presented vase is most likely the only surviving specimen.
Vase with floral painting and rocaille handlesbelongs to the unconditional works of the Imperial Porcelainfactory. In the course of the conducted art history analysis and in comparison withother control samples - works of the Russian imperialporcelain of the third quarter of the 19th century. from the collection of the State Hermitage andother museum and private collections, such as:- artistic and stylistic features;- color range of historical paints, tones of monochrome covering;- the manner of applying painterly strokes;- compositional construction of a flower plot;- variants of linear dimensions;- modeling of the form and stucco details;- characteristic thickness and denting of the mass;- tint of goldit is obvious that the decoration of the vase was made onporcelain manufactory in St. Petersburg in the 1870s.With a high degree of probability, it can be assumed that this vasewas included in the list of things of the "Highest offerings" to the Imperial family totraditional holidays of Christmas and Easter. Exquisite decorationpresented to the examination of a vase dictates its purpose - to decorateceremonial palace living rooms and halls, decorated in a fashionable styleneo-rococo. Historicism, which so vividly declared itself in the design of palaceinteriors, contributed to its rapid flourishing on the Imperialporcelain factory, since the need to fill the palaceinteriors with works in the corresponding styles was extremely highuntil the emergence of a new style - Art Nouveau at the end of the 19th century.In the decoration of the vase, the dominant importance is given tosuperbly arranged in the "space" of one workpicturesque and sculptural rocaille pattern: floral painting of the body andstucco pens. By the skill of execution, it is obvious that such a stuccothe work was done by the best modellers of the manufactory.The work stands out for its monumental size - heightreaches 94.5 cm, which is unique for flower-painted vasesa sign indicating the rarity of the presented product. ToThe distinctive features of the vase include its ornate and festivethe nature of the decor with painting covering the body of the vase on both sides. She isexecuted in the reign of Emperor Alexander II - the time whenThe Imperial Porcelain Factory widely used bright and intensein color sound, deep tones and color combinations.Vase with floral painting and rocaille handles, created byat the Imperial Porcelain Factory in the 1870s, is a spectacularan example of the decoration of ceremonial and chamber palace interiors. She isis of great historical and artistic value, andundoubtedly has a museum value.