Sculpture «Penguin» Royal Copenhagen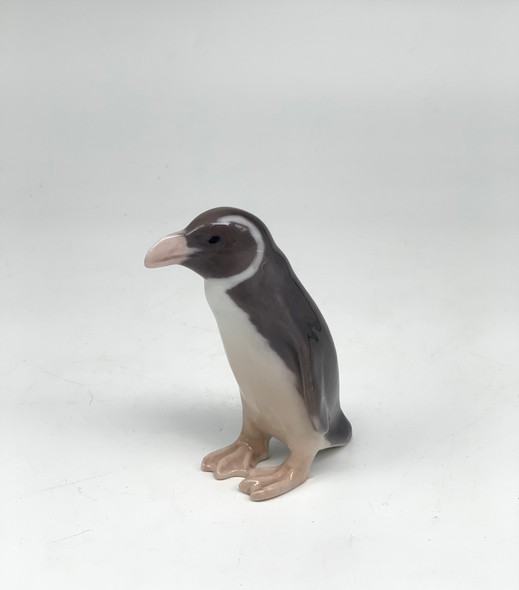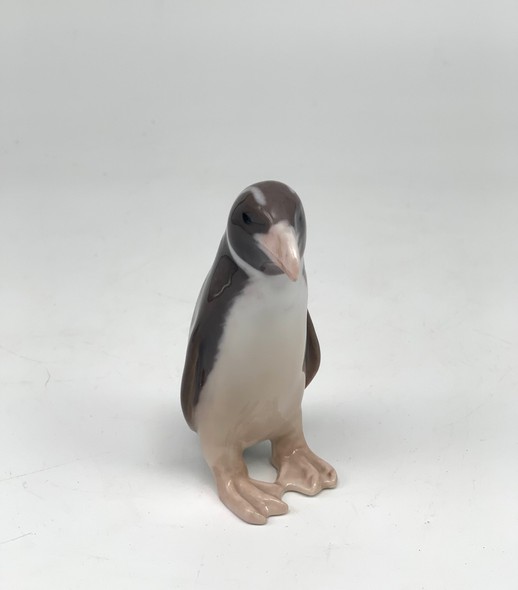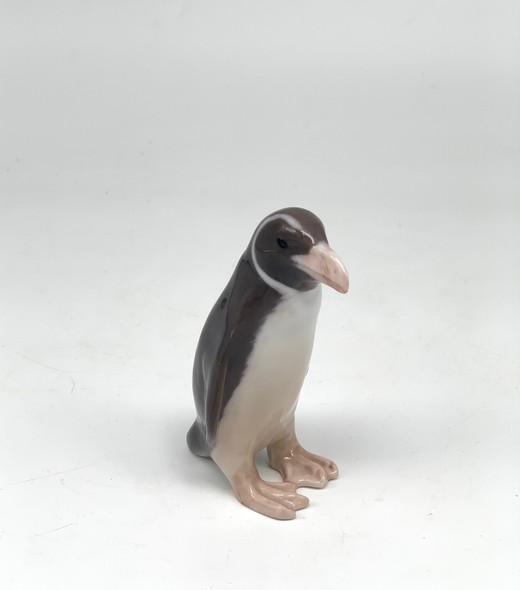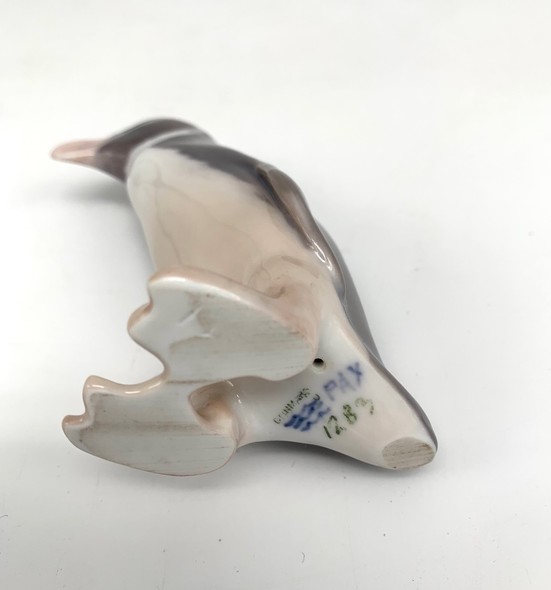 Sculpture "Penguin". Made of porcelain, decorated with underglaze painting. Manufactory Royal Copenhagen.The Royal Copenhagen porcelain factory began its work in 1775 as a court manufactory. The company, founded by Frank Henrik Müller, was personally patronized by Queen Juliana Maria herself, which had a strategic influence on the development of production.
The products leaving the factory were originally aimed at the lifestyle of the crowned persons. From its inception to the present day, Royal Copenhagen Royal Danish Porcelain has been one of the most expensive and at the same time best-selling brands in the world.
Antique porcelain Royal Copenhagen, released in the second half of the XIX century, has a recognizable feature. Artistic manager Arnold Emil Krogh (1856-1931), then head of the Royal Porcelain Manufactory, developed an artistic style that was called "Copenhagen".
Porcelain products, both dishes and figurines, with underglaze painting in muted tones are distinguished by their color scheme, which is dominated by calm monochrome shades. Many collections are made in blue cobalt tones, complemented by all sorts of shades of blue.