Antique Reichenbach tea trio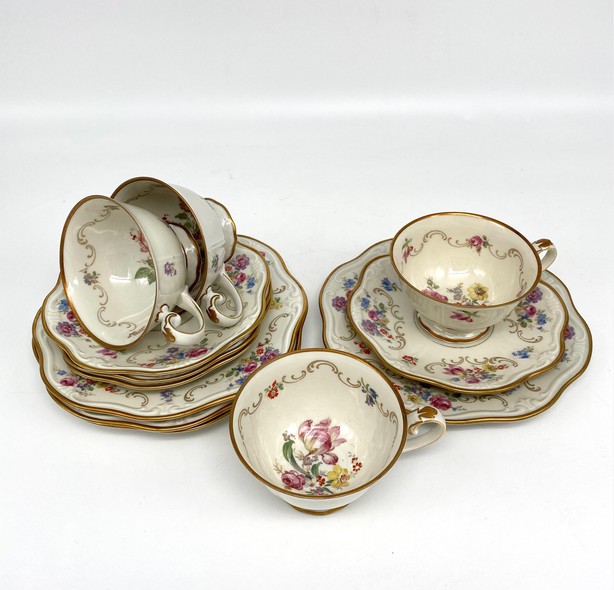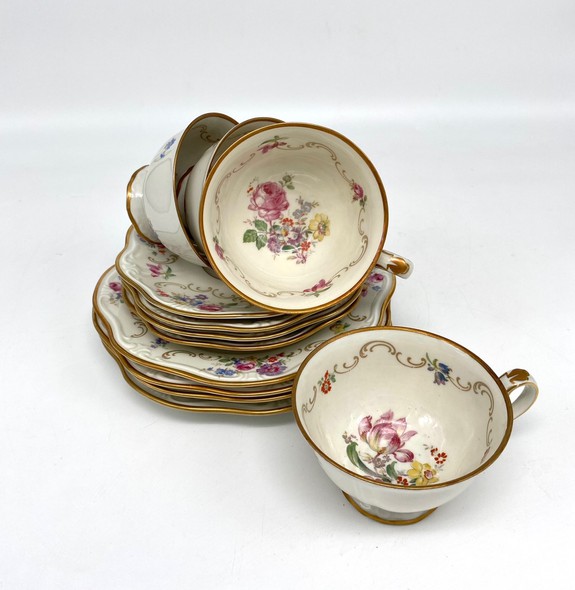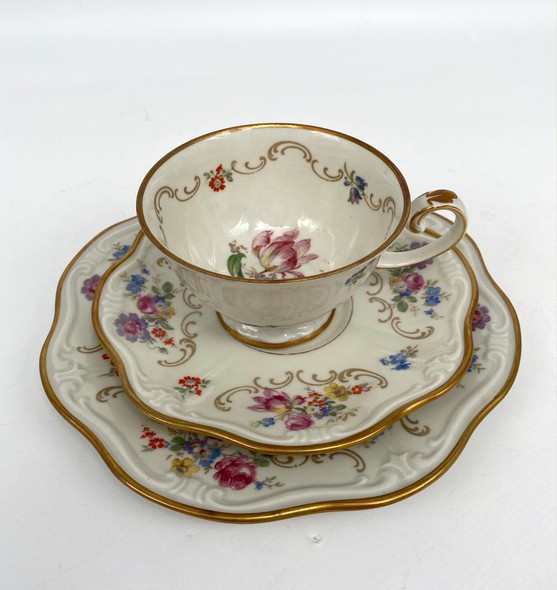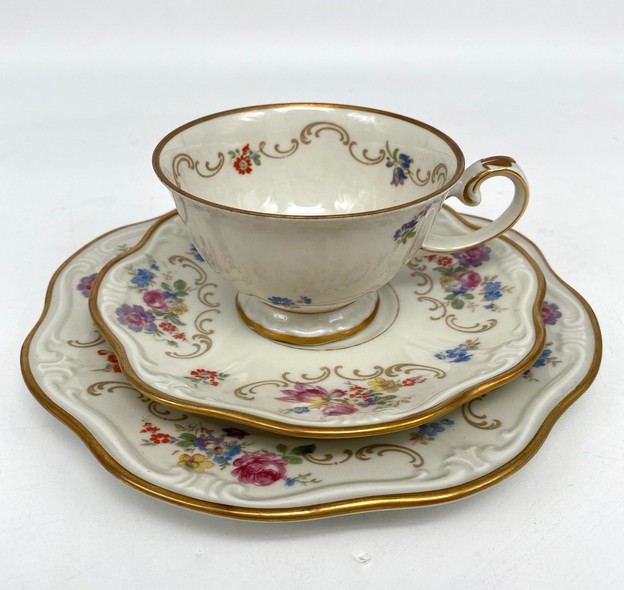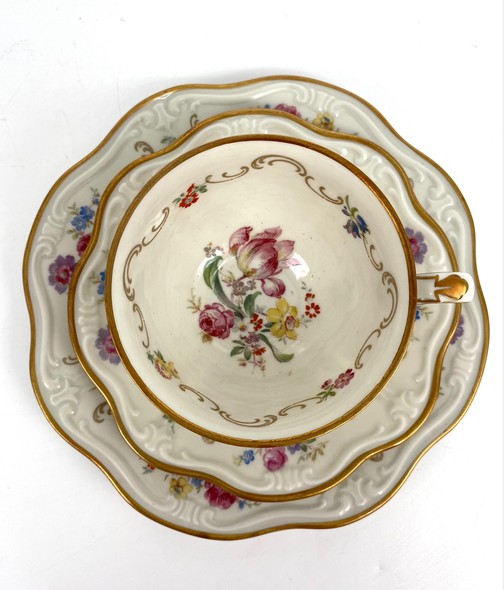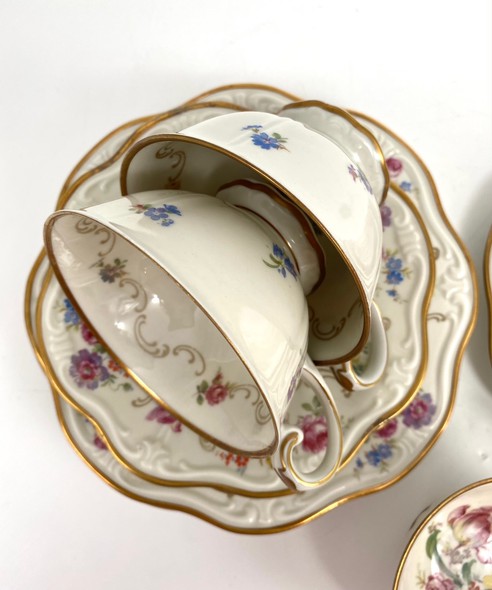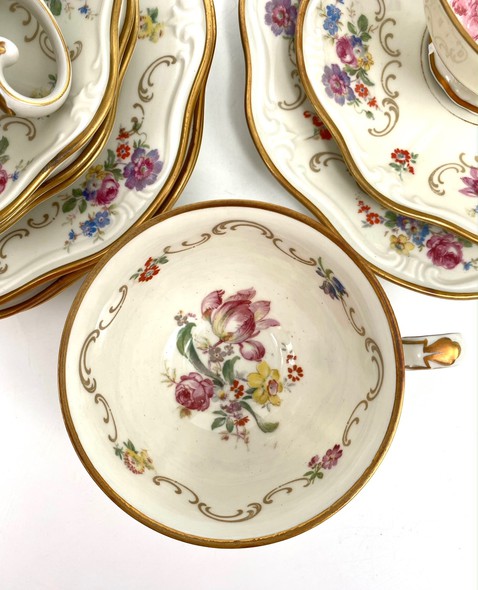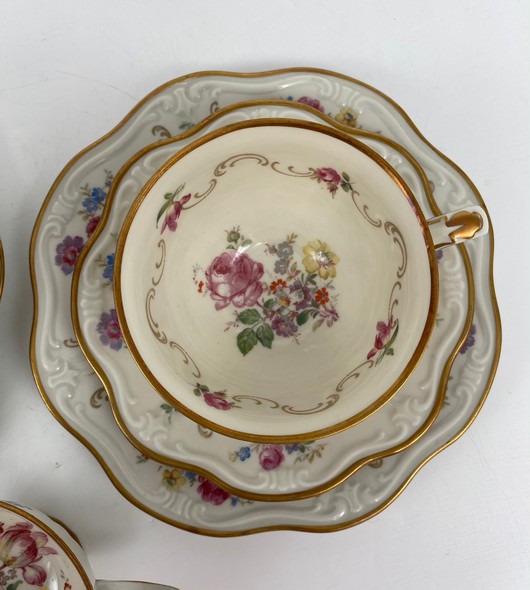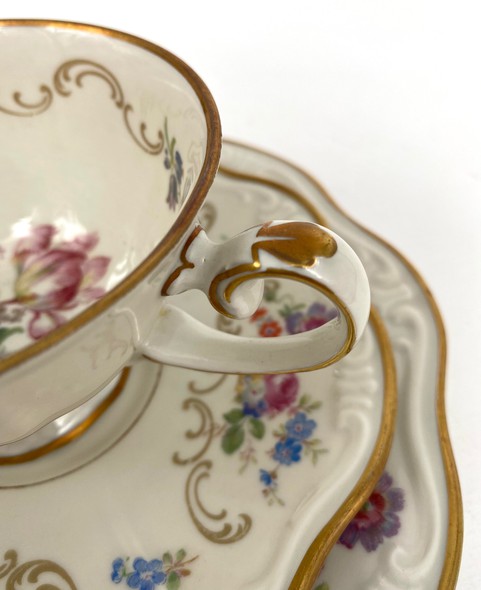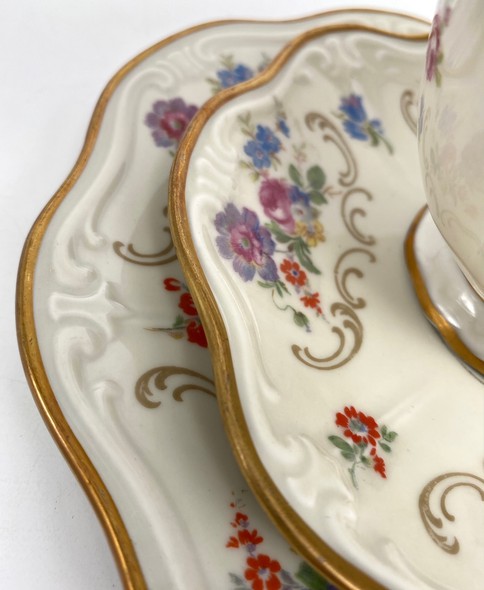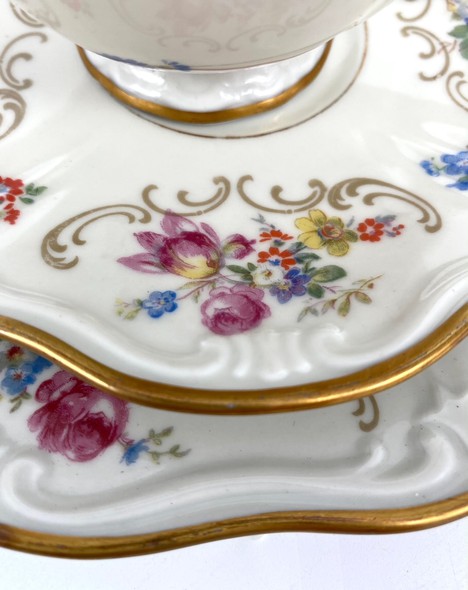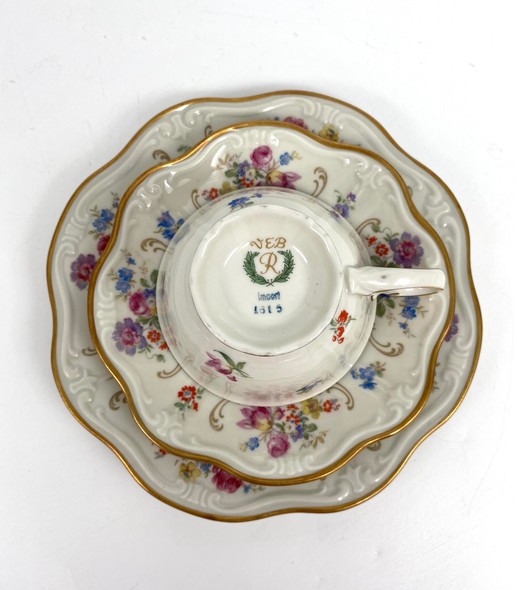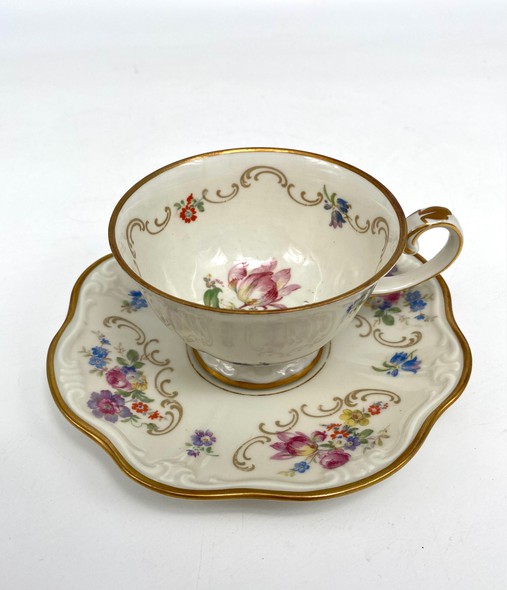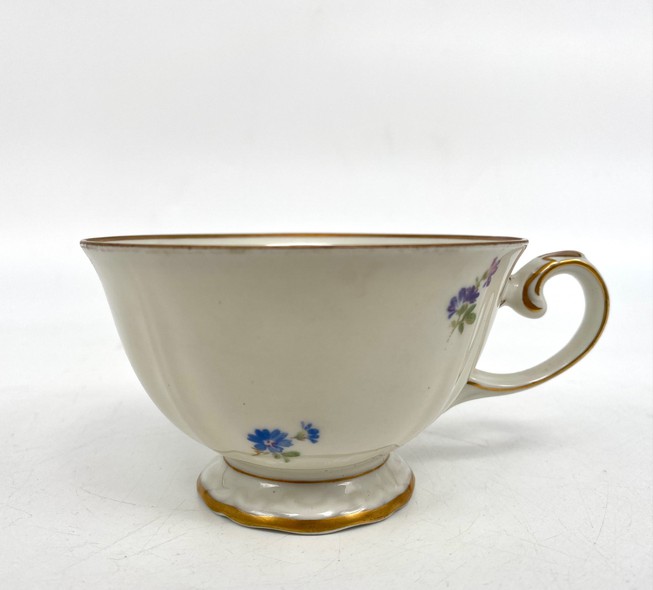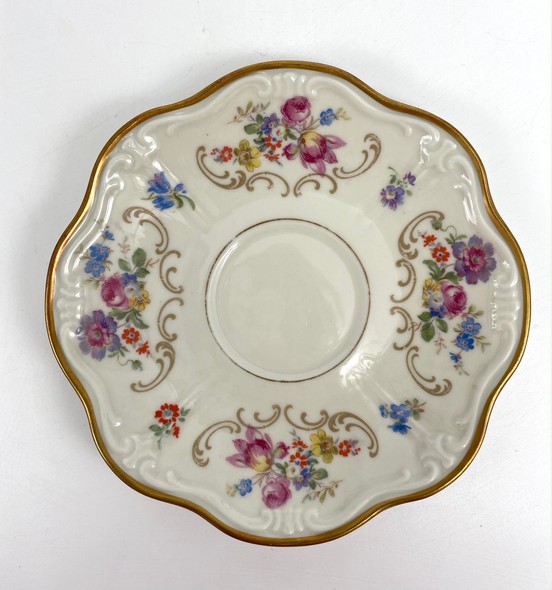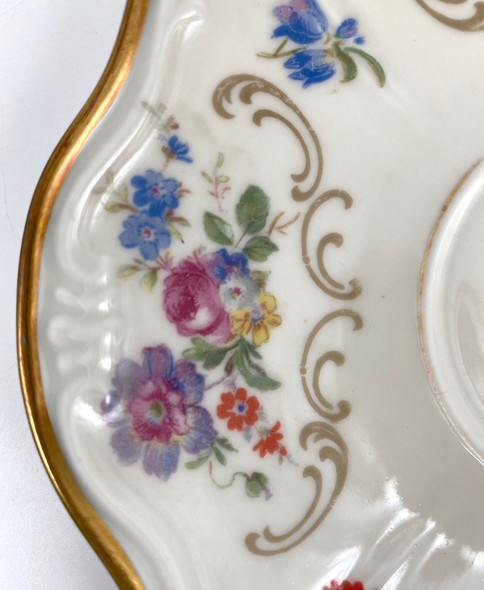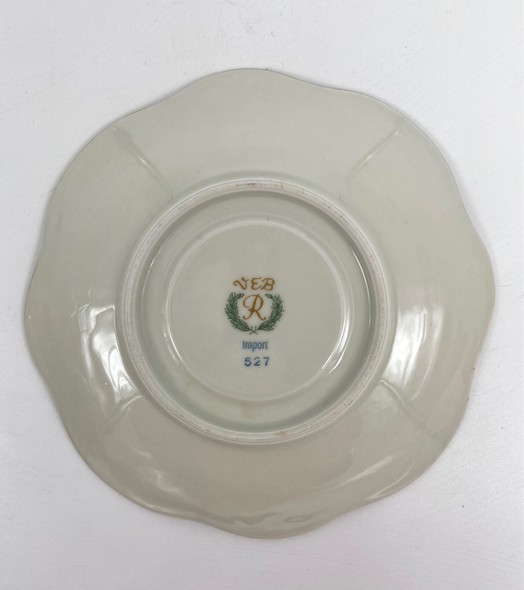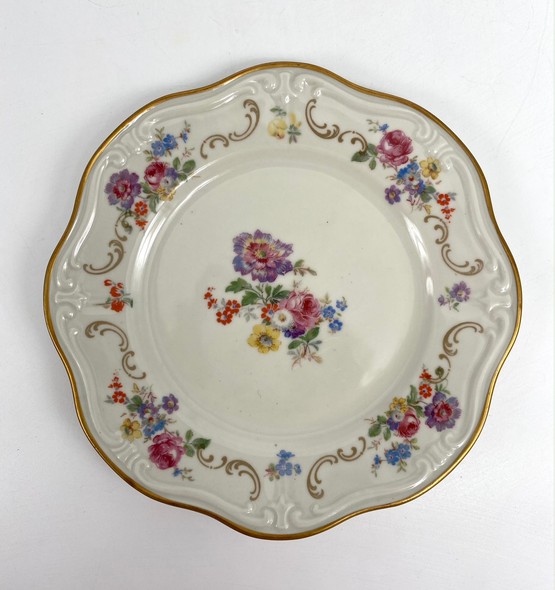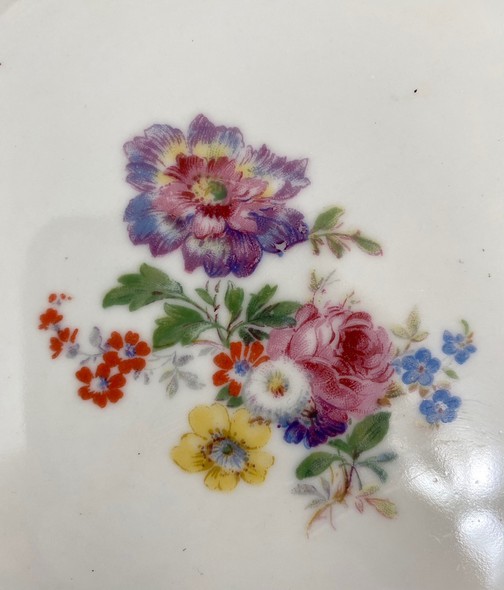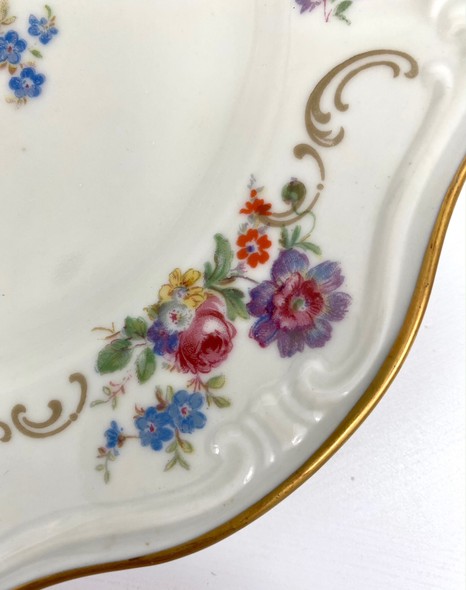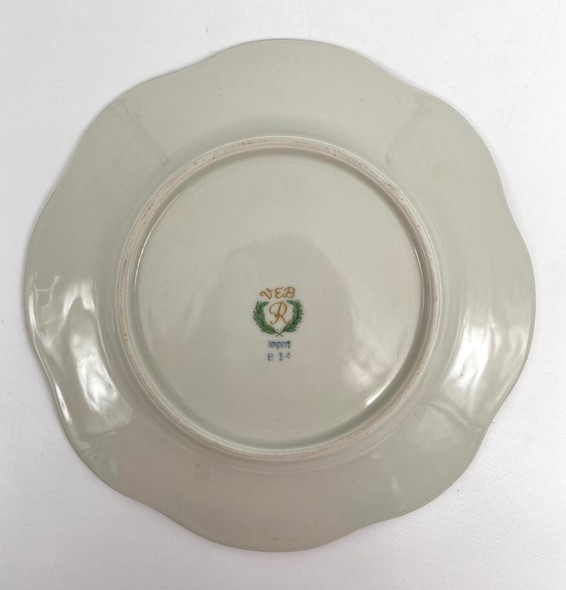 Antique tea and coffee trio: dessert plate, saucer, cup. Porcelain manufactory Reichenbach. Germany, East Germany, XX century.
The name Reichenbach has been closely associated since 1830 with Thuringian porcelain painting. The artistic hand-painting of white porcelain and the trade in beautiful pieces characterized the early porcelain traditions of the Reichenbach manufactory for many years.
The history of the manufactory is prosaic and simple. In 1900, nine local farofrist artists united and founded a porcelain factory, thus laying the foundation for a factory in its current location. It is strategically located at the Hermsdorfer Kreuz junction, the junction of the Munich-Berlin and Frankfurt-Dresden motorways.
The motto of the manufacturer has not changed at all: "Old craftsmanship meets modern design." High-quality raw materials, processed by masters of their craft, taking into account centuries-old traditions, remain a legend worthy of acquisition and replenishment of the collection.
Available: 4 triplets. The price is for 1 set.