Vintage sculpture "Elephant and the blind"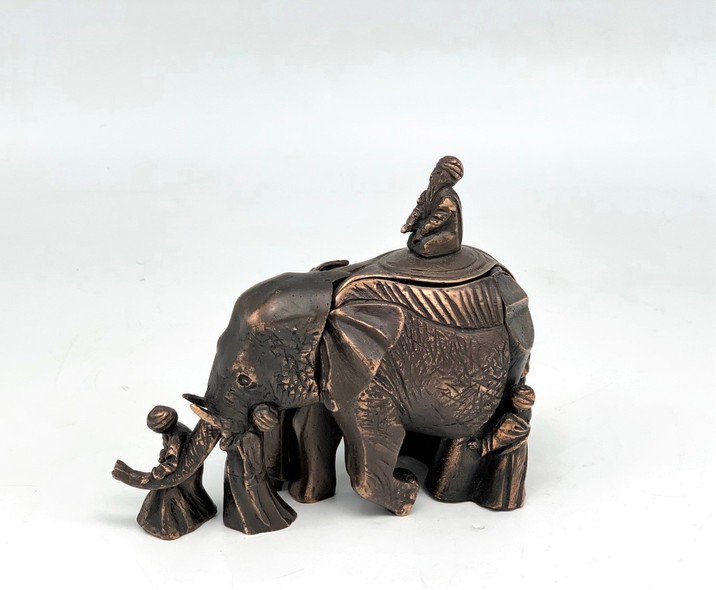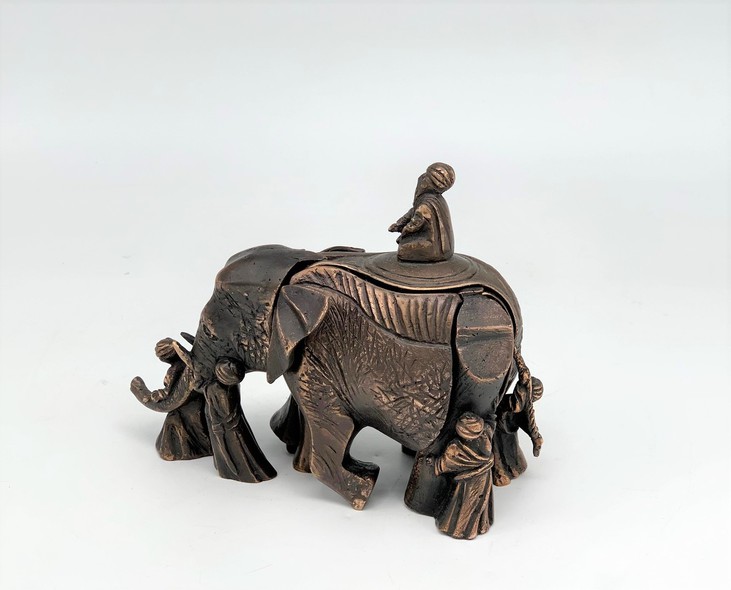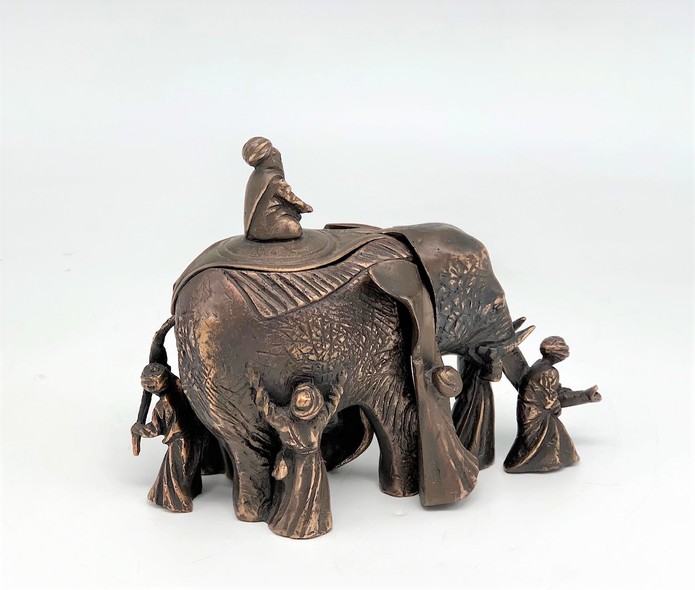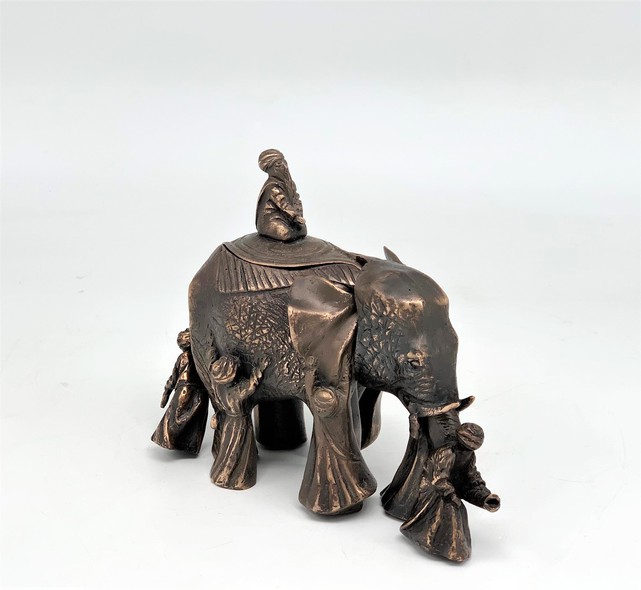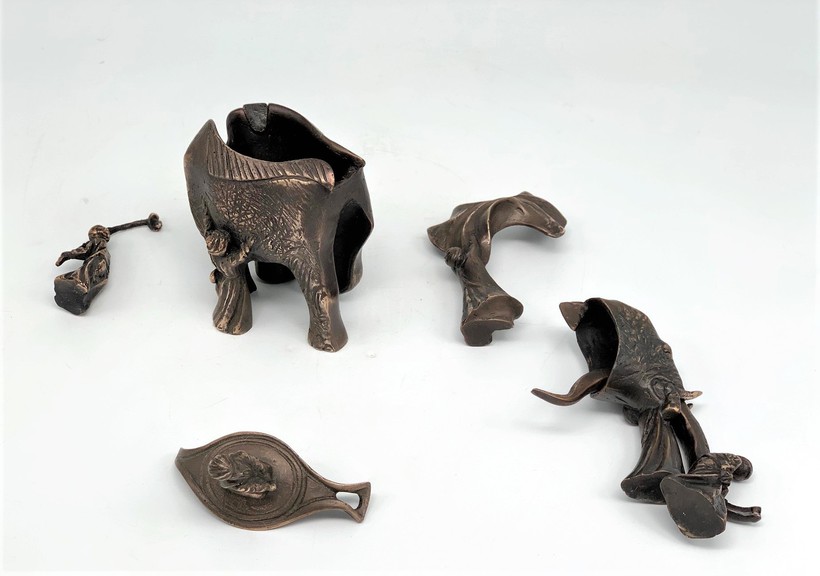 Sculpture-puzzle "Blind men and elephant". Author: Fertman Elizabeth.The sculpture is made in classical oriental traditions. Material - bronze, casting, patination.
The sculpture is based on the parable of the blind men and the elephant.
The parable is one of the oldest and most famous. It is attributed to the Buddha, and is known by Marshak. In various versions, it is found in religious texts and children's fairy tales.
"The blind men argued about what an elephant is. The first, feeling the elephant's leg, said that the elephant is a column. Grabbed by the tail, assured that it was a rope. The one who rested on his side thought that the elephant was a wall. The snake called the elephant holding on to the trunk, behind the ear-carpet, behind the tusk-spear. But there was a blind man who saw an elephant. He saw, knowing that everyone was right."
The sculpture is a collapsible box in the form of an elephant. It consists of seven parts. Six parts are the figures of people standing with the objects that seemed to them to be an elephant - a wall, a column, a rope, a snake, a carpet, a weapon. Six parts put together form an elephant, which is touched by people standing around it. The seventh part is a figurine of a man with wide eyes and an outstretched hand in a pointing gesture. She is located in the composition above all other people, riding an elephant. This part, the lid of the box, structurally ties all the parts together. It is made in the shape of an eye, symbolizing insight.……………………………
The allegory of the blind men arguing about the elephant has a special place in Jainism, where it is used to illustrate the fundamental doctrine of Anekanta-vada (lit. "the doctrine of non-exclusivity"). History was used by the Buddha to resolve sectarian squabbles. (Udana, part of the Pali canon of Theravada). In Sufism, the story of the blind and the elephant is found in the works of the Persian poets Hakim Sanai (1080-1131/41) and Jalal ad-din Rumi (1207-1273). The Hindu mystic and yogi Ramakrishna Paramahamsa (1836-1886) refers to history in a theological context, using it to emphasize the folly of dogmatism. The tale was popularized by John Godfrey Sachs (1816-1887), who put it into verse, and gained great fame in English-speaking countries. In Russian, it became popular under the name "Scientific dispute" translated by S. Ya. Marshak (1940)