Vintage sculpture "Carps"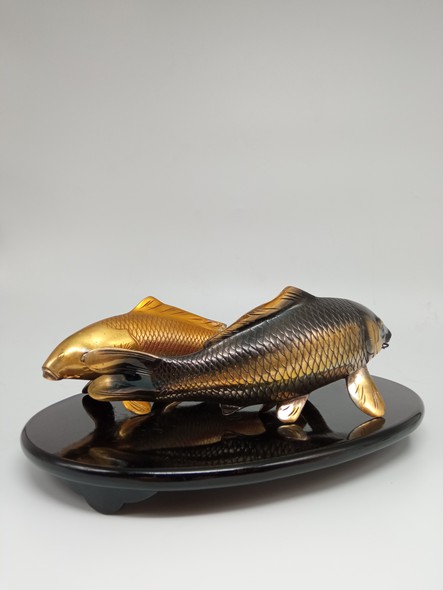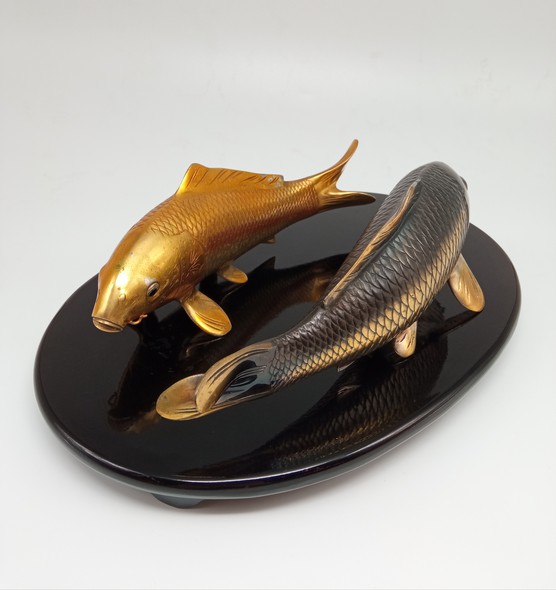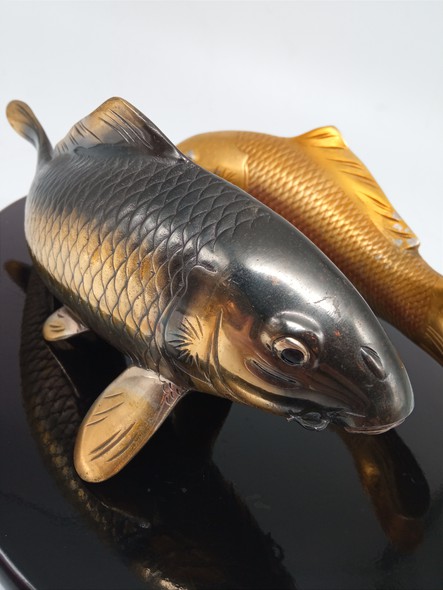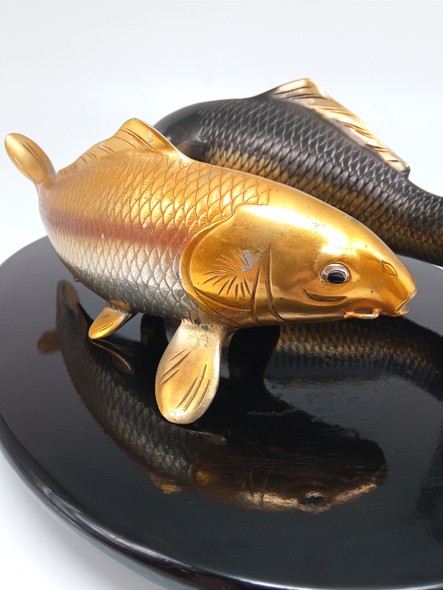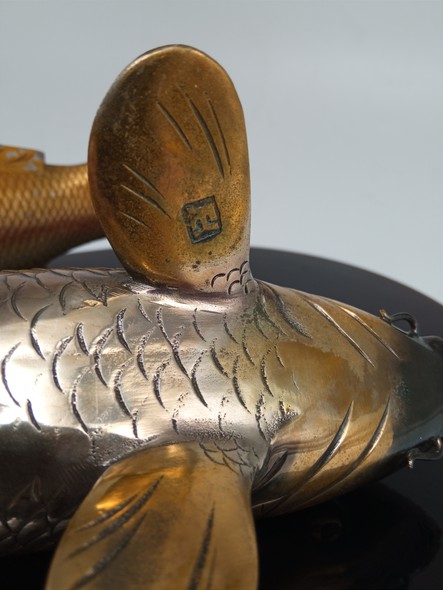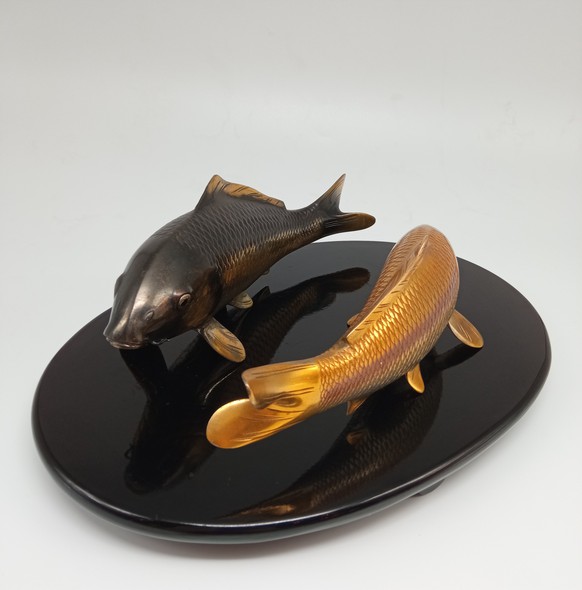 Antique sculptural composition "Carps". Made of bronze with patina. The sculpture is mounted on a lacquered wood stand. Japan, XX century.
Carp is originally a symbol of masculinity, the personification of the masculine. When a boy was born in the family, a pennant with a carp was hung on the windows. But later, the fish began to mean family well-being and prosperity in general.