Antique plate set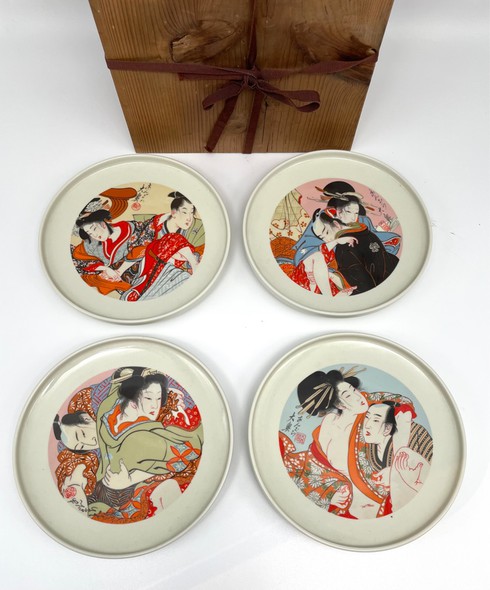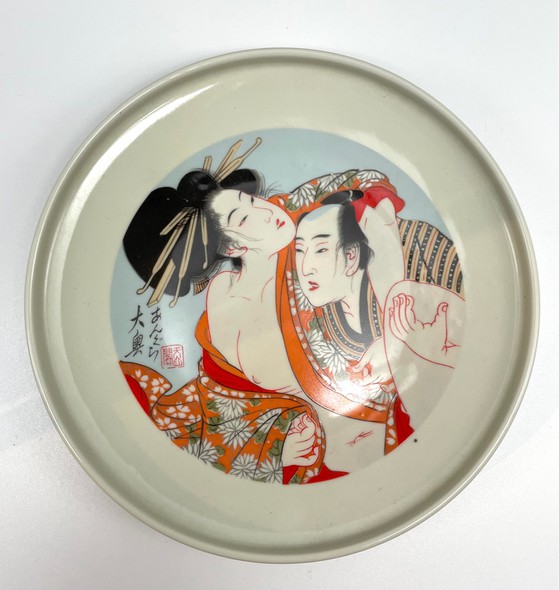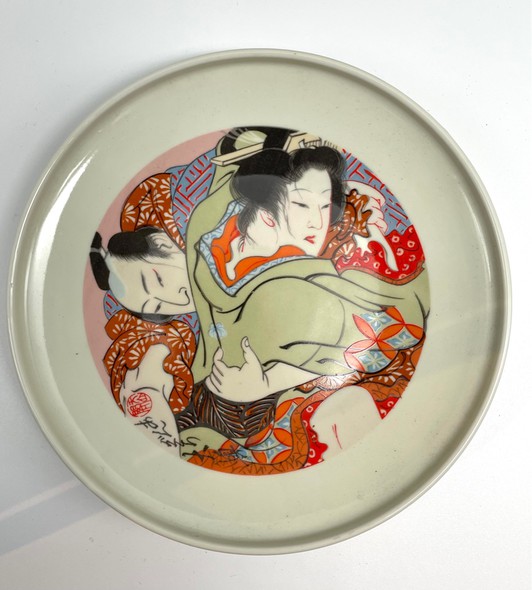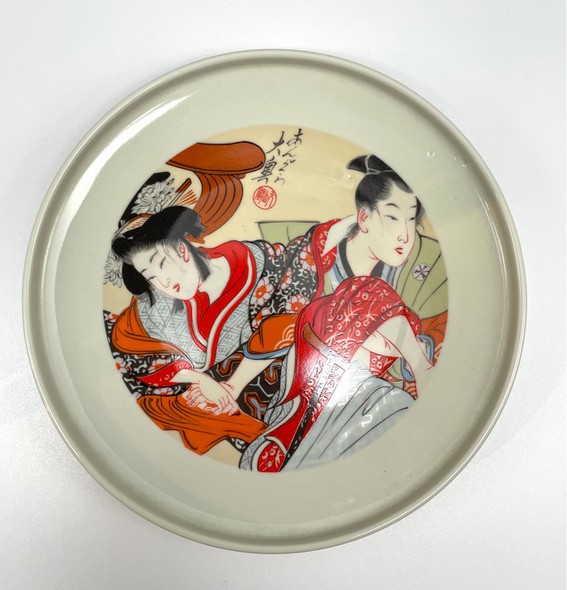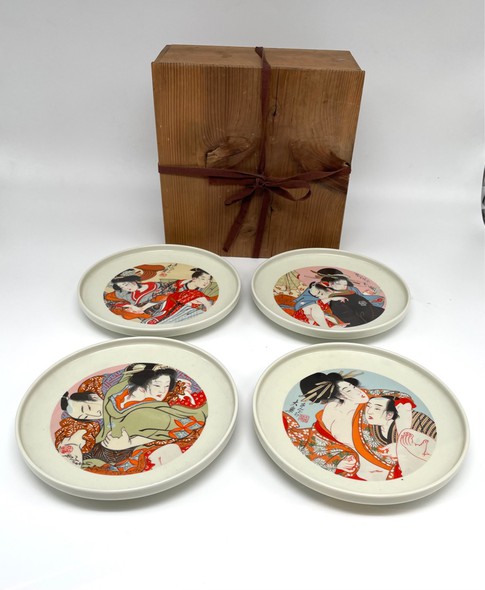 Antique set of 4 plates in shunga style. Made from porcelain. Decorated with artful painting in the form of erotic scenes. Comes with original wooden case. Japan, XX century.
Shunga (Japanese for "spring picture") is a Japanese erotic art. Literally, the word "shunga" means "picture of spring". "Spring" in Japanese is a common euphemism for the sexual realm.
The depicted characters are never naked, mostly under clothes. Fully naked lovers were depicted quite rarely. On the classic shunga of the Edo period, women are carefully dressed and combed, only the genitals are visible, sometimes the chest (more often the collar of the kimono is wide open) and, of course, the legs. Something that was considered erotic in Japan. The spectacle of a completely naked body in traditional Japanese aesthetics, in contrast to the European one, has always been considered unattractive.