Vintage paired sculptures "Buddha"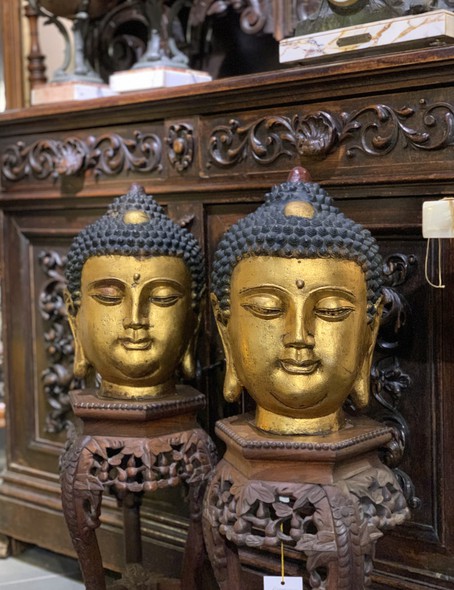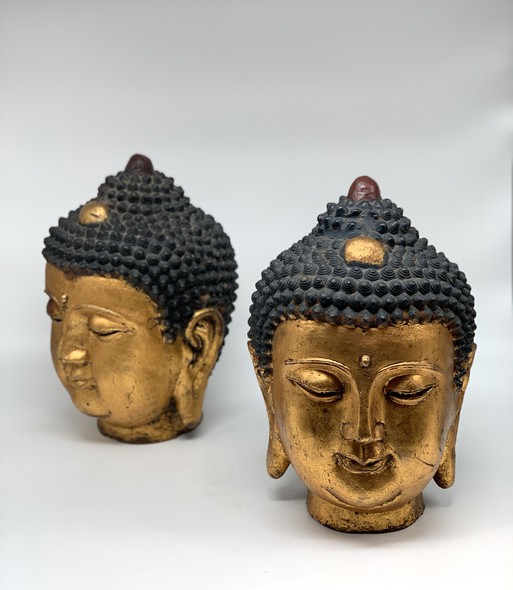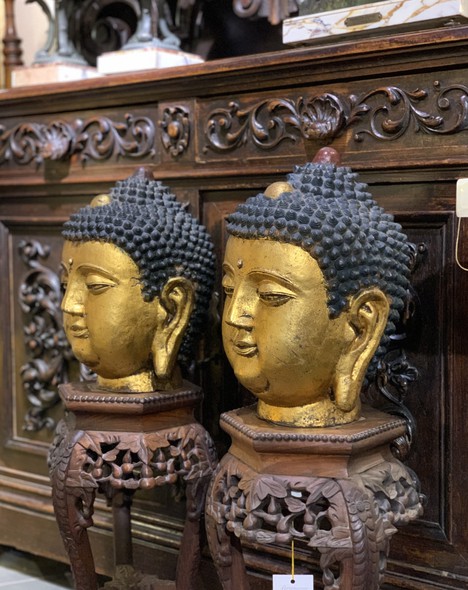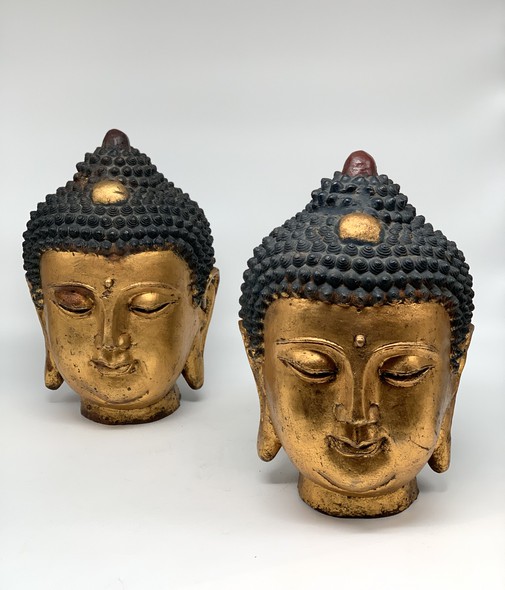 Vintage sculptural portraits of Buddha. Made of metal, covered with gold paint. This iconographic image most likely dates back to the image found in the sacred Bentyanbophit complex in Sukhothai. Asia, the twentieth century.
These paired compositions are a classic example of high Gupta art: an oval—shaped Buddha's face, almond-shaped eyes covered with heavy eyelids, a regular nose, arched eyebrows, full lips folded into a slight smile, a hairstyle in the form of snail-like curls. There are also traditional elements for Buddhist iconography: ushnisha (a protrusion on the head confirming that a person has achieved enlightenment) and an urn (a point on the forehead symbolizing spiritual vision). Buddhas are almost always depicted with long ears, which are considered a sign of longevity and belonging to the royal family.
Vintage paired sculptures "Buddha"
160 000

Added in Request List

Vintage paired sculptures "Buddha"Ref nr. 02_2116
Галерея «БерсоАнтик» принимает на комиссию и покупает предметы антиквариата!