Антикварная софа в стиле Людовика XVI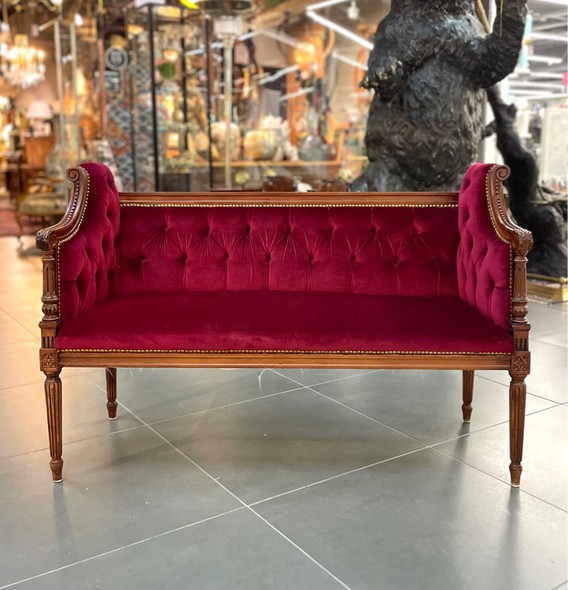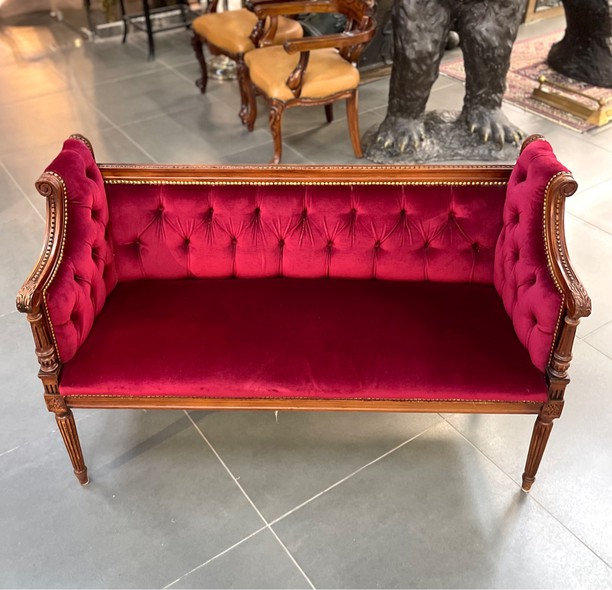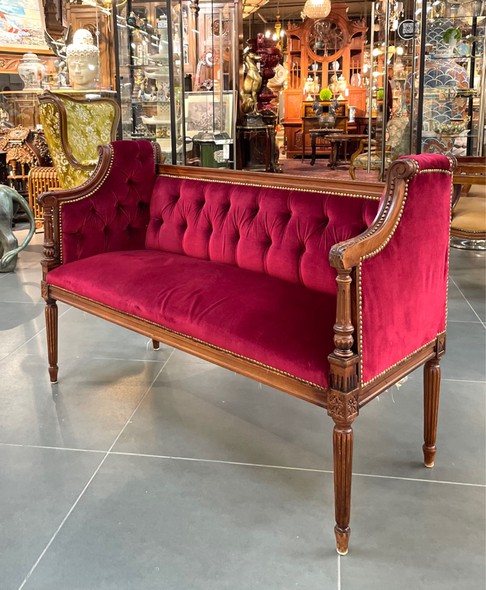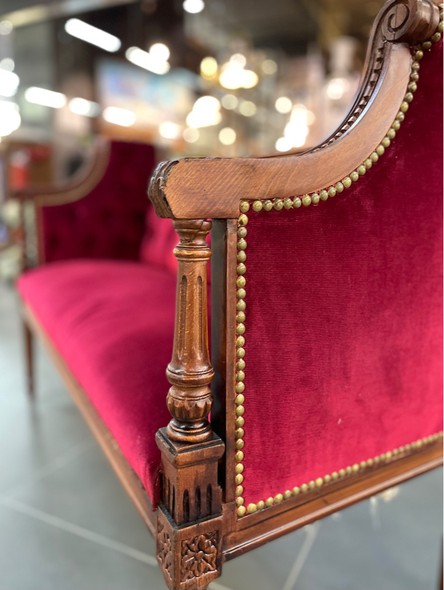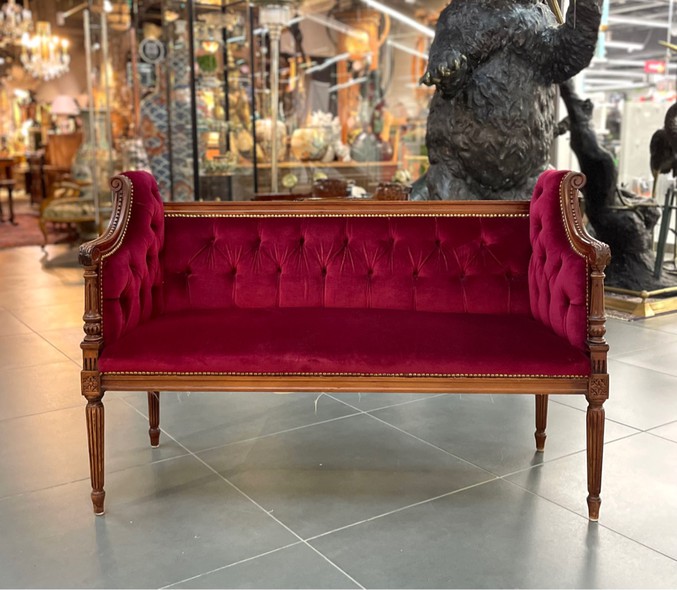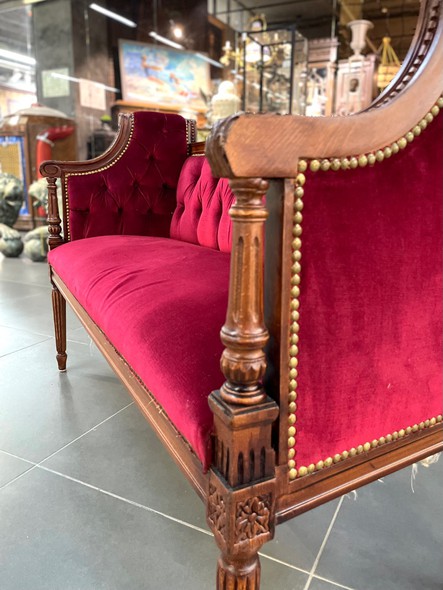 Antique Louis XVI style sofa. Carved oak, velvet. Europe, XX century
The Louis XVI style reflects the last era of royal luxury before the upheavals of the French Revolution, the furniture, in comparison with the Louis XV style, has more "angular forms", the curves and curls of which came from the grandeur of King Louis XIV.
Dated between 1750 and 1800, an era that coincided with the reign of the last king of France, which was interrupted by the guillotine, Louis XVI furniture, known as "gout grec", is a symbol of the neoclassical rethinking that French furniture underwent in the second half of the 18th century.
Authentic features of Louis XVI furniture include clean lines and carvings, volutes, acanthus leaf ornaments inspired by the history and art of ancient Greece and Rome. This is evidenced by the growing interest in antiquities, excavations and their results, especially in such historical areas as Pompeii and Herculaneum. Neoclassicism eclipsed Louis XV ornamentation with more East Asian influences, shifting attention to geometry and symmetry.
The style of Louis XVI was determined by what was created in that era for the halls of Versailles and Fontainebleau, in particular, for the Queen by cabinetmaker Jean-Henri Riesener, who was a favorite of Marie Antoinette, who created luxurious objects in marquetry technique, decorated with gilded bronze. The furniture maker Jean-Baptiste Claude Sené was a major creator of that period, you can call him a designer to make it clearer. His designs for royal residences were decorated with gilding, neoclassical touches such as conical columns for chair legs and carvings made in the form of laurel leaves. The cabinet maker Adam Weisweiler sometimes decorated furniture with porcelain elements from the Sevres Porcelain Manufactory, which created services, decorations and vases for the Crown.
Антикварная софа в стиле Людовика XVI
164 000

Added in Request List

Антикварная софа в стиле Людовика XVIRef nr. 02_2162
Галерея «БерсоАнтик» принимает на комиссию и покупает предметы антиквариата!