Porcelain clock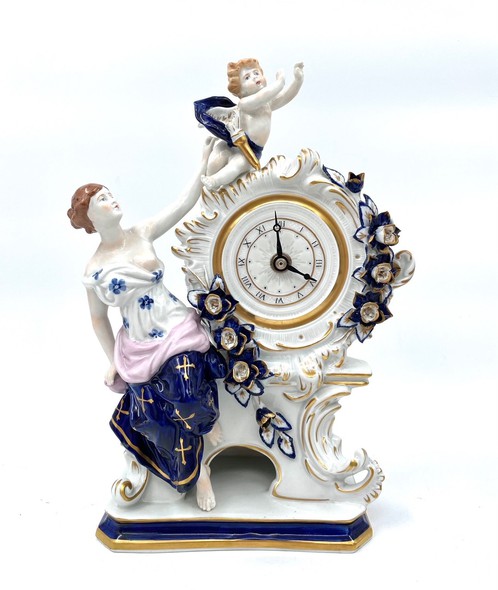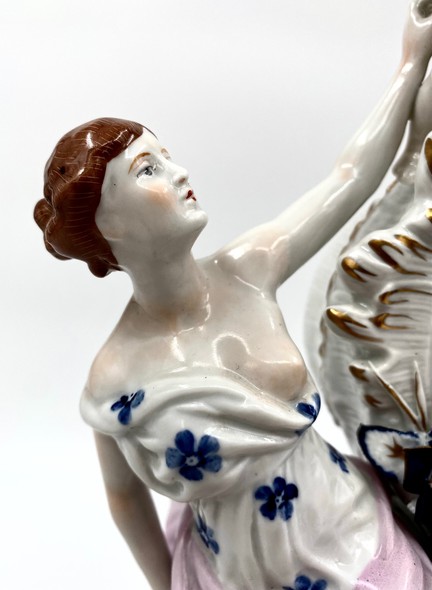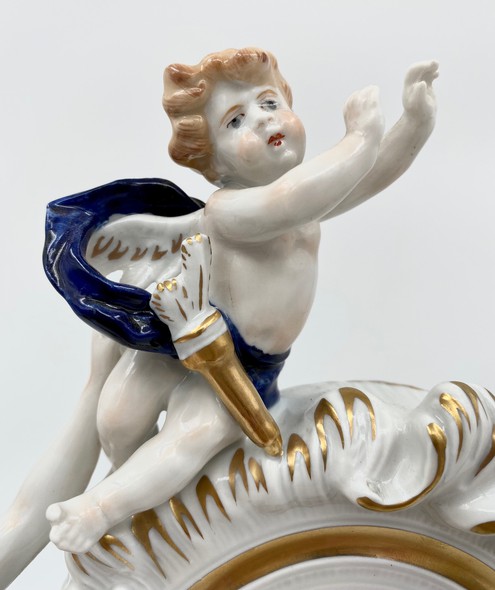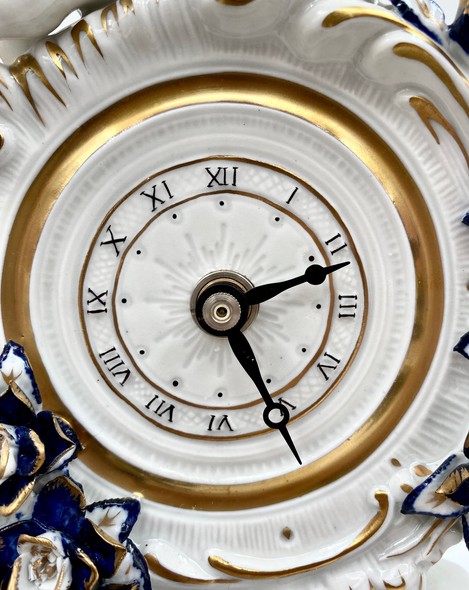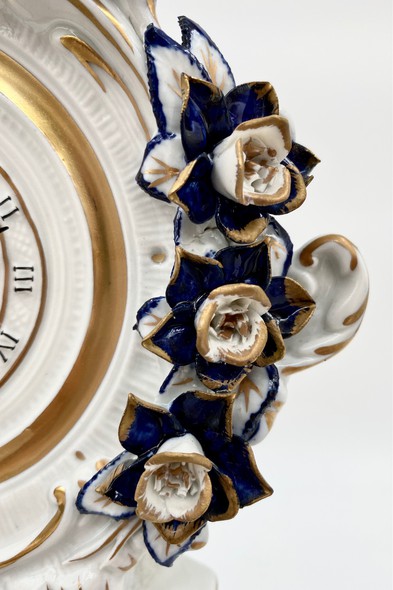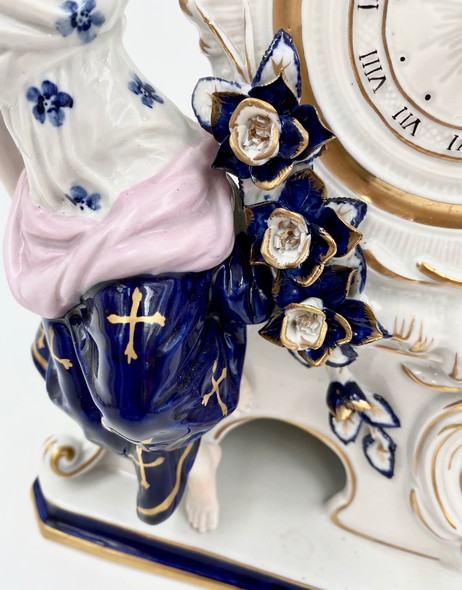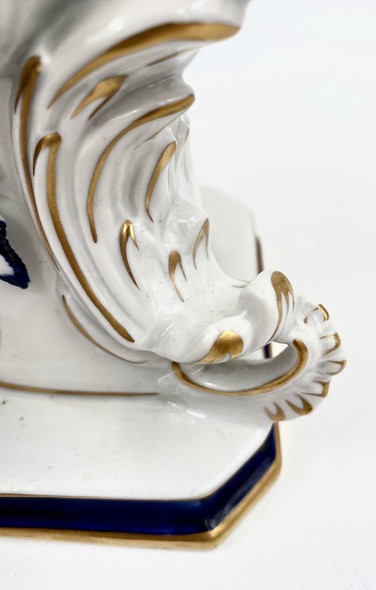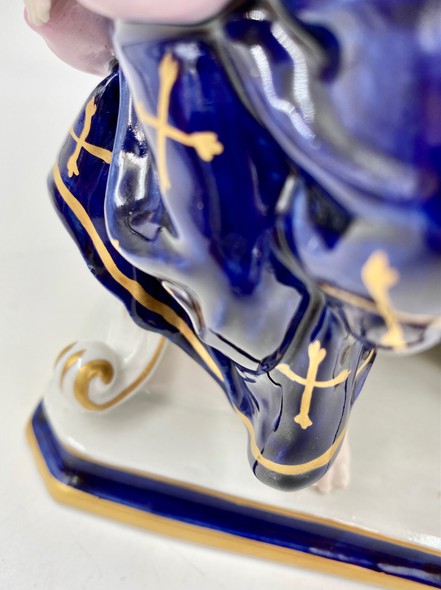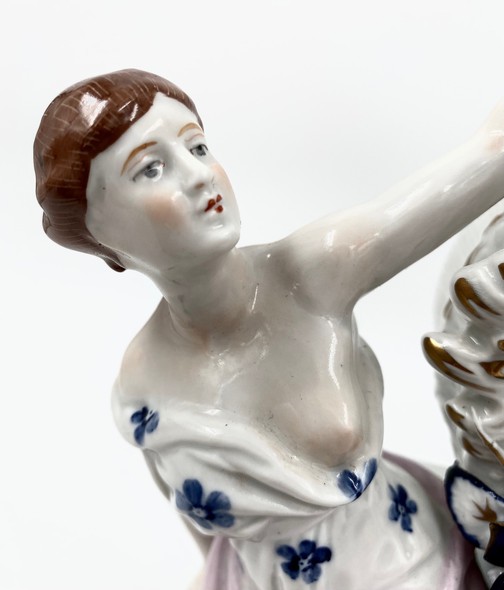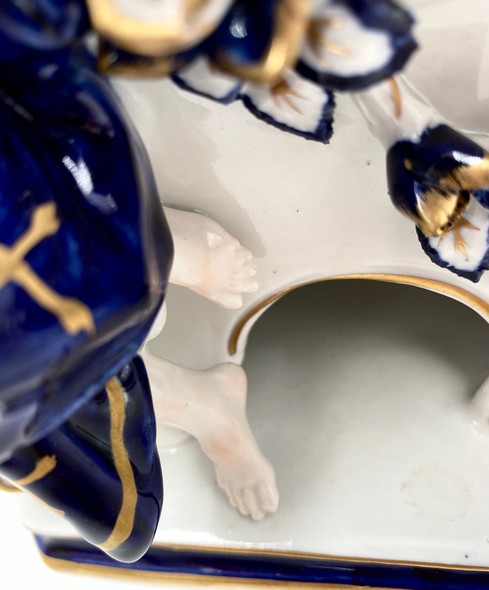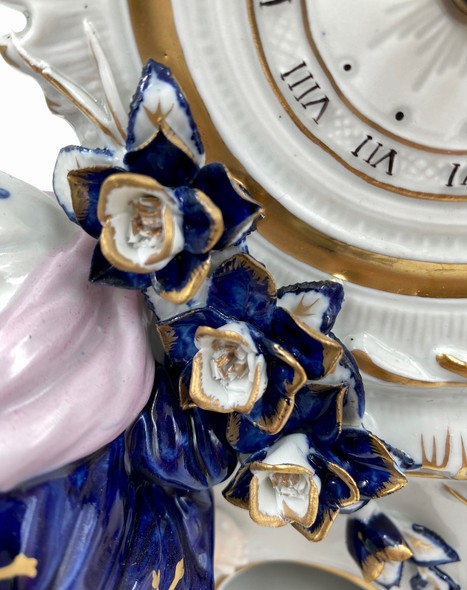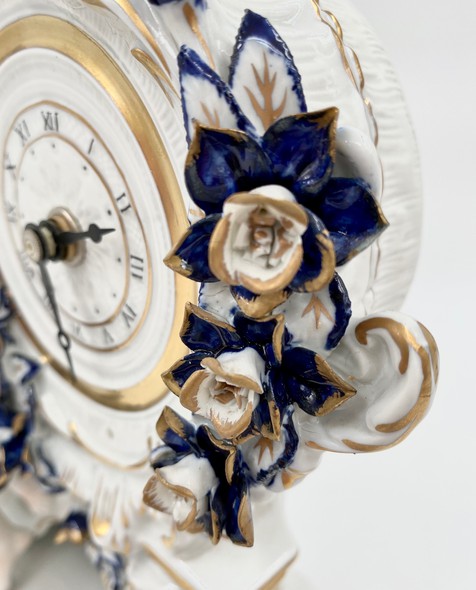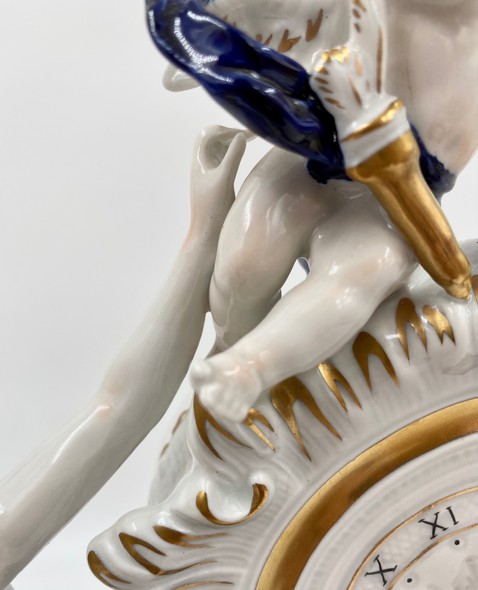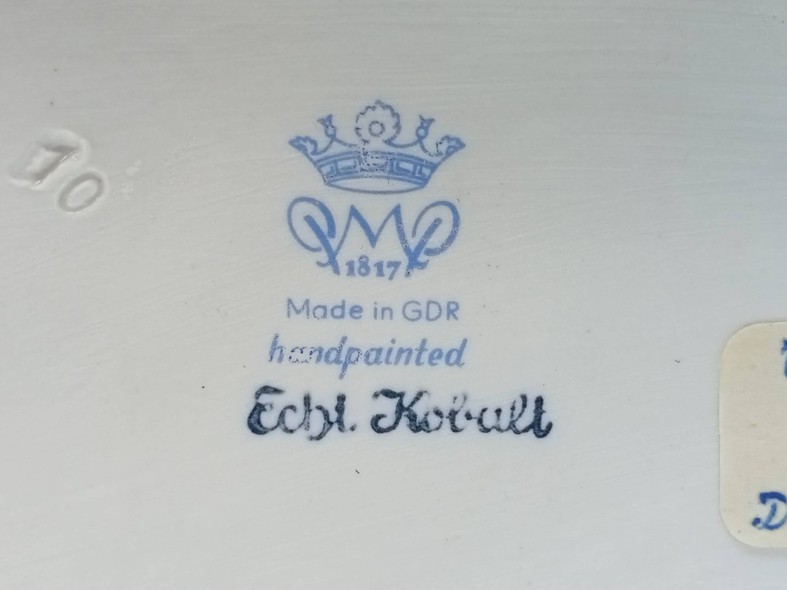 Porcelain clock with gilding. The clock is decorated with voluminous rose flowers and the image of a woman with cupid. There is a brand of the company PMP. Germany, XX century.
Porzellan Manufaktur Plaue (RMR) is a German company that begins its long history with the founding of the Thuringian manufactory by the Heuecker brothers in 1816.
After the imminent death of one of the brothers, Christian Gottfried Schirholz becomes a partner. In 1849, the factory acquired a wide popularity thanks to the original lithophanes. The company survived the world Wars and the period of the German Democratic Republic. Since 1995, the artists of the glorious factory have continued to work on new motifs already as part of another German company - Königlich privileged Porzellanmanufaktur Tettau G.m.b.H.