Antique lamps "Roses and Goddesses"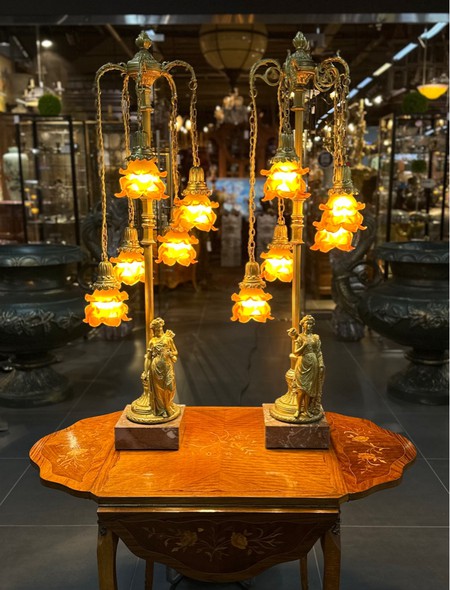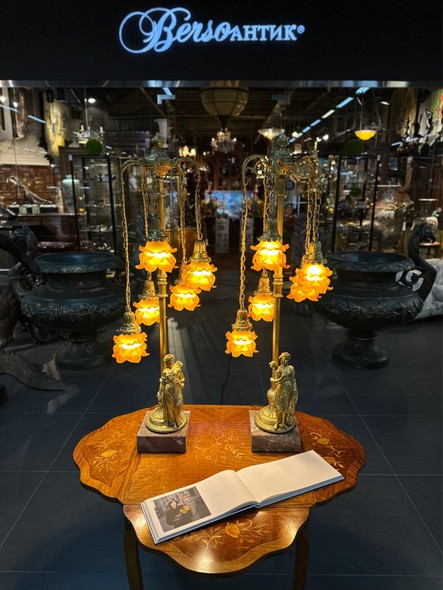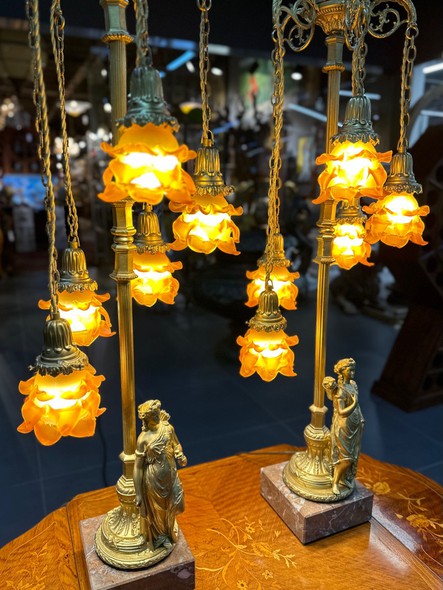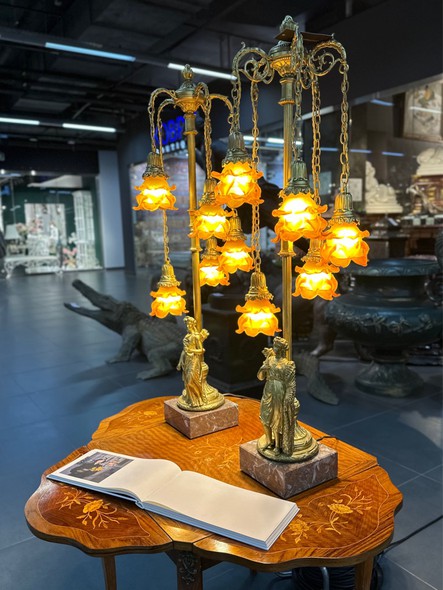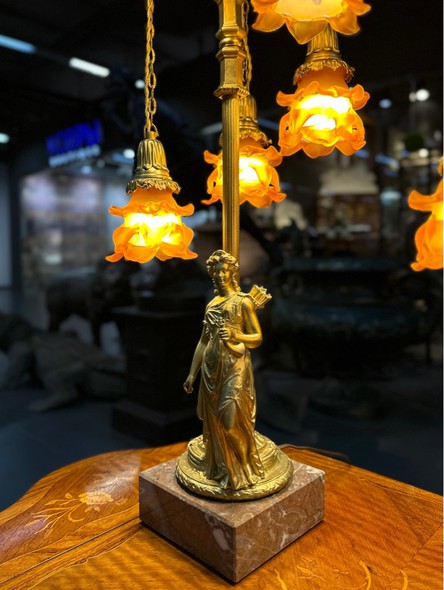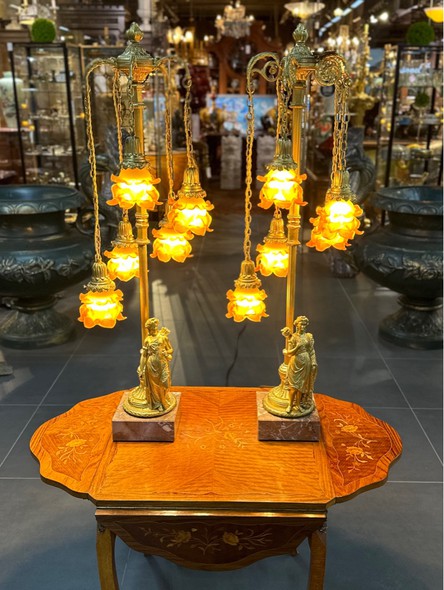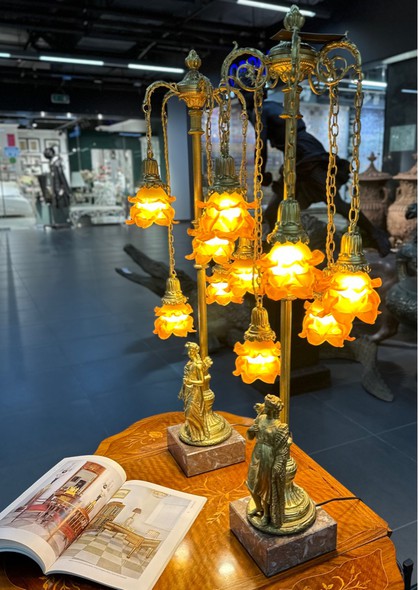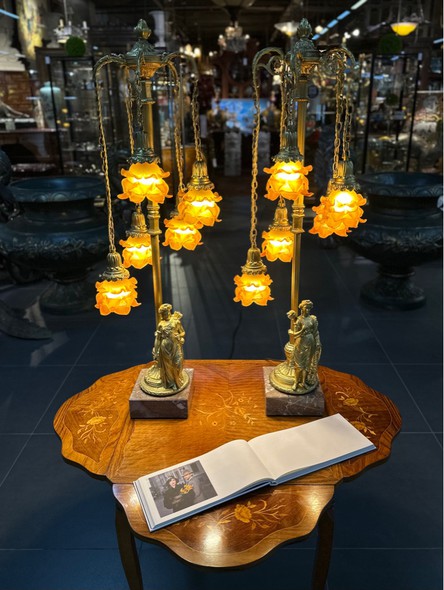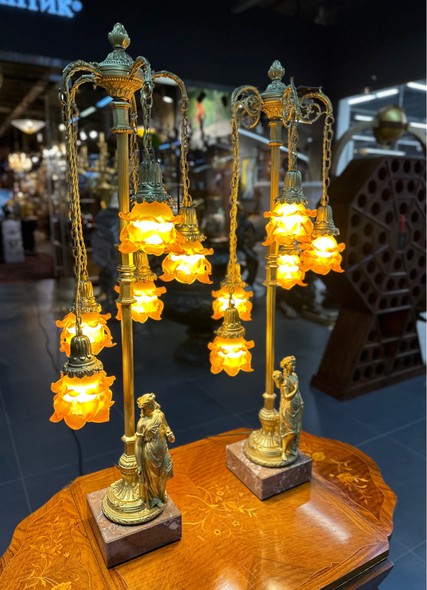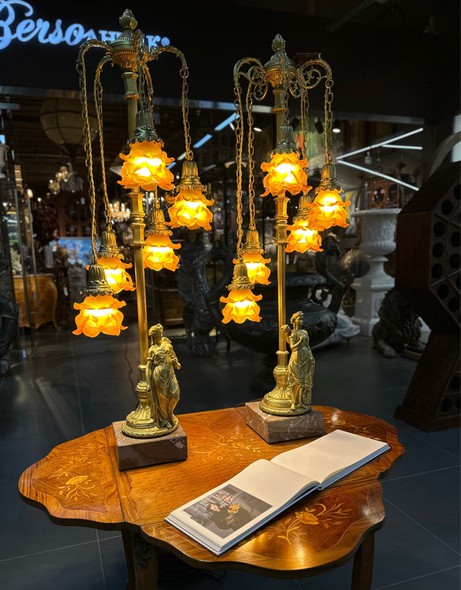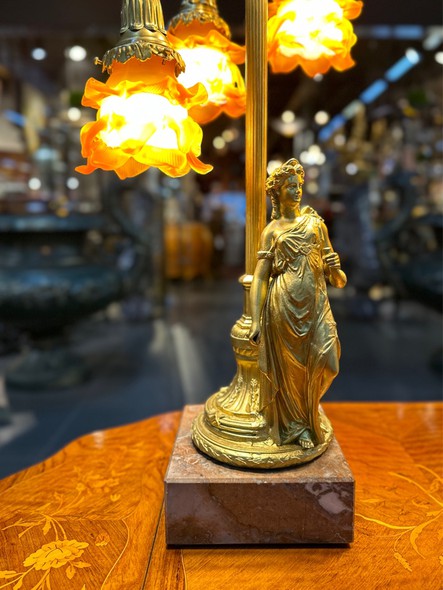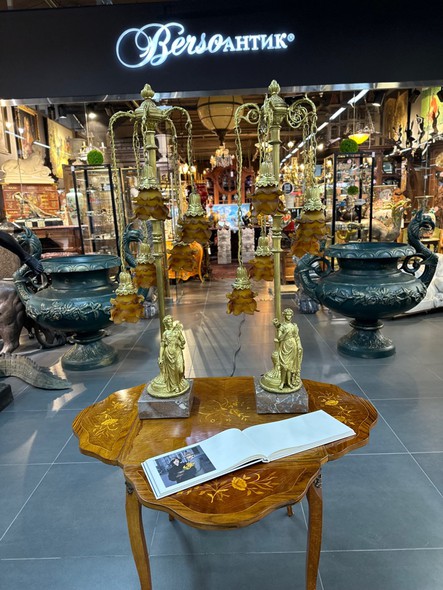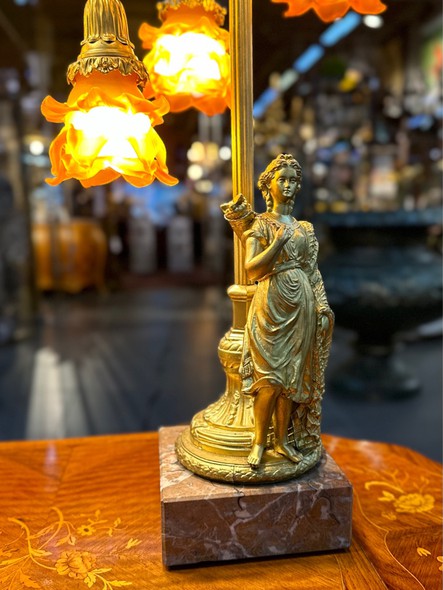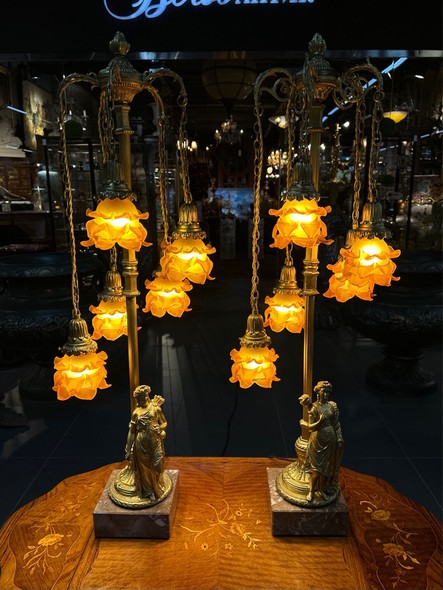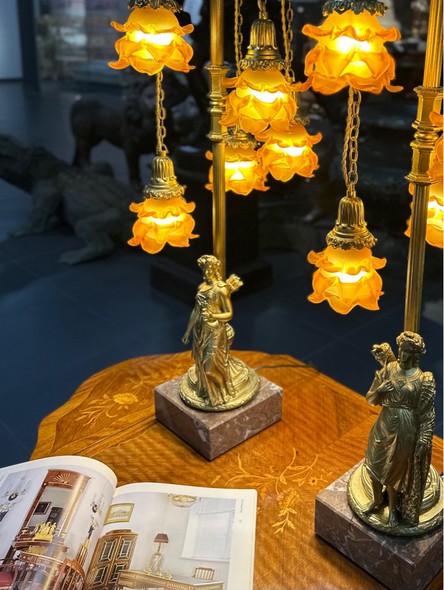 Elegant paired lamps "Roses and Goddesses". The main part is made of gilded bronze and decorated in the Empire style. Garlands, acanthus and dot ornaments are widely used as decor. Pine cones crown the lamps. The ceiling lights in the form of inverted rosebuds are impressive. The deep orange color of the glass allows you to achieve bright and saturated lighting, warming with warmth and comfort. On a marble base, under the light of flowers, there are sculptures of Demeter and Artemis, two patron goddesses of women and nature. Europe, the first half of the XX century.
The ancient Greek goddesses Demeter and Artemis (Roman analogues Ceres and Diana) are inextricably linked with nature and women. The keeper of fertility Demeter keeps with her a sheaf of wheat, an indispensable symbol of agriculture and satiety. The eternally young Artemis hunts under the moon in the virgin forest and carries a quiver of arrows on her back. Both beautiful goddesses are connected with life, nature and are revered for patronizing women.
Antique lamps "Roses and Goddesses"
590 000

Added in Request List

Antique lamps "Roses and Goddesses"Ref nr. 02_2500
Галерея «БерсоАнтик» принимает на комиссию и покупает предметы антиквариата!