Antique vase "Dragon and Monk"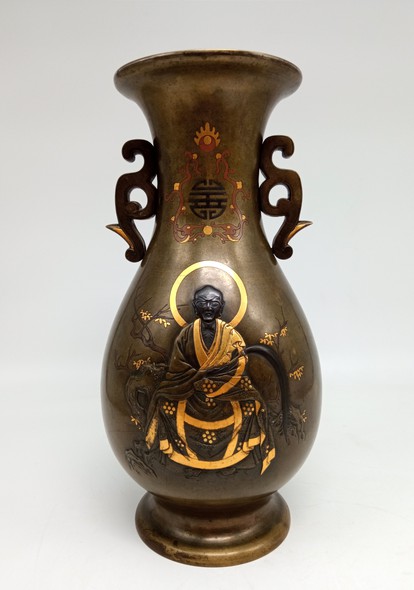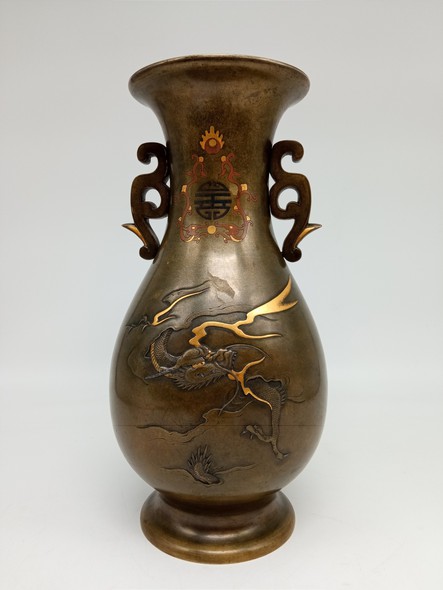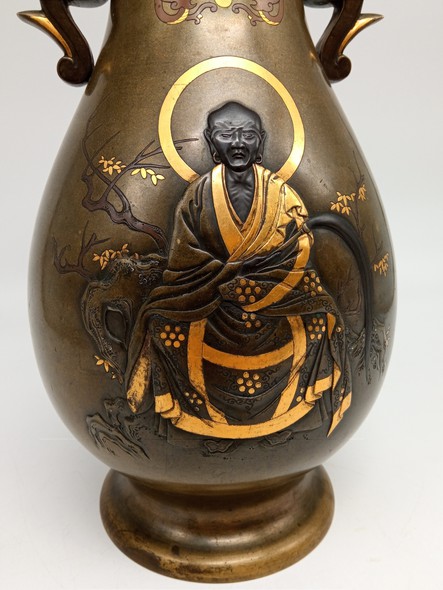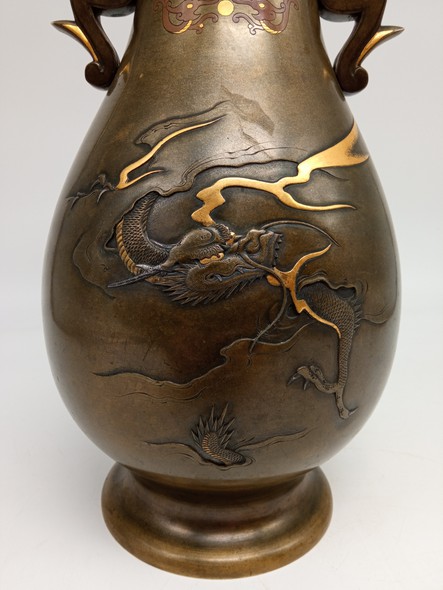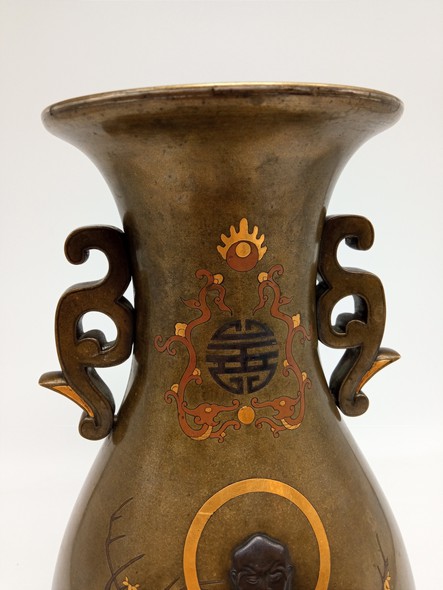 Antique vase "Dragon and Monk". Figured handles are made in a stylized plant form. The vase is decorated with images of a meditating monk and a dragon in the clouds. There is an appliqué made of gold, emphasizing the significant details of the picture.
Outstanding quality and performancedecoration work of Japanese artists on metal secondhalf - the end of the XIX century, the Meiji era.
The dragon is the lord of the water element, traditionally associated not only with the seas, rivers and waterfalls, but also with "heavenly water", showers and rains. The ability to bring rain has made the dragon a symbol of abundant harvest and prosperity in the Far East.
The figure in monastic robes on the other side of the vase depicts the Taoist "immeasurable" - the flycatcher in the hand is a typical iconographic sign of the Taoists, as they strive not to harm all living things, including insects, and the hairy flycatcher allows you to drive them away without killing them.