Vintage Musical Wine Stand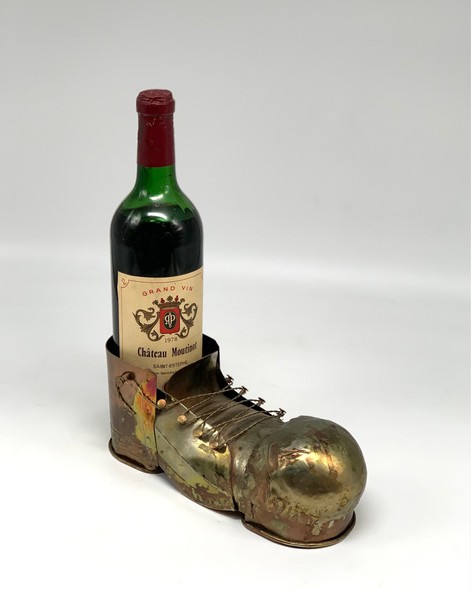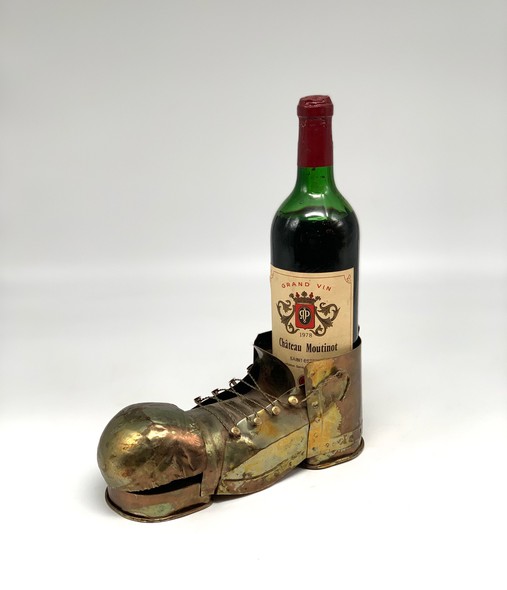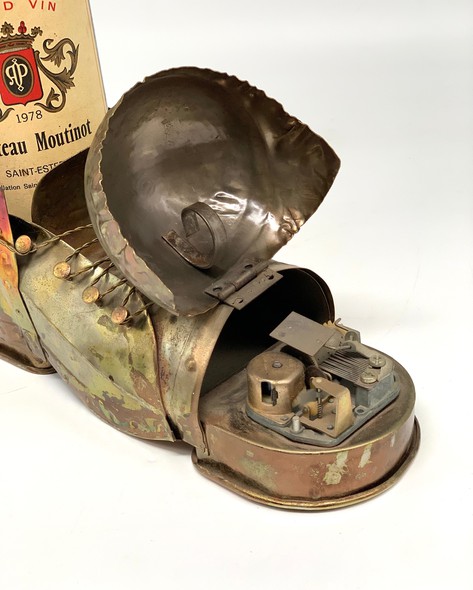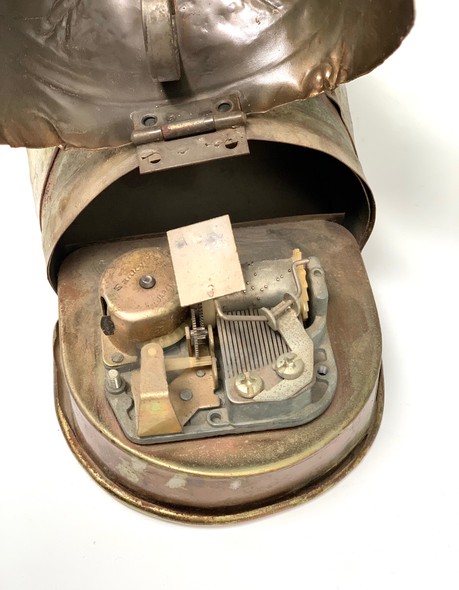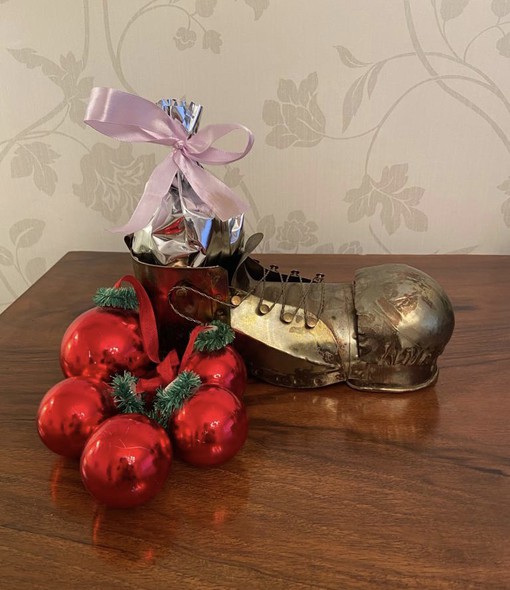 Vintage wine bottle stand in the shape of an old shoe. By lifting the lid in the bow, the music box hidden inside is launched. The music of "Happy Days are here again" from 1929. Hong Kong, China, XX century.
A music box manufactured by Nidec Sankyo Corporation, Japan. This company was founded in 1946. At the moment, the company, in addition to musical mechanisms, is engaged in the production of advanced engines and industrial robots.