Antique sculpture "Girl with a cake"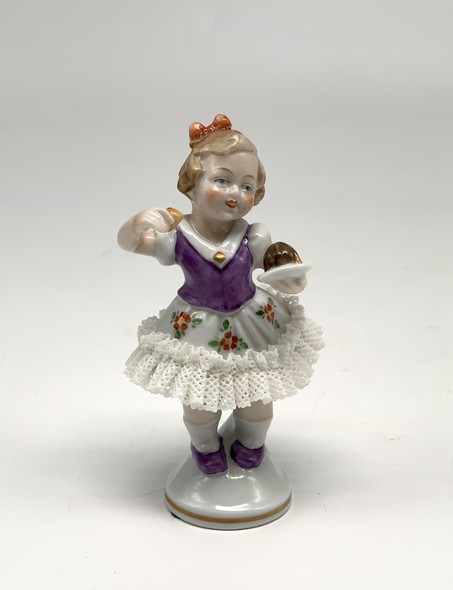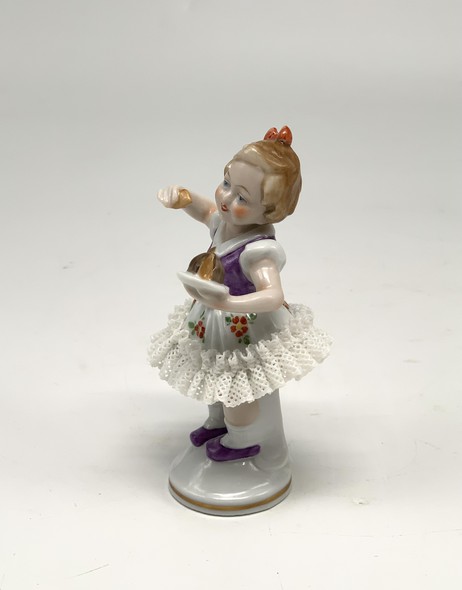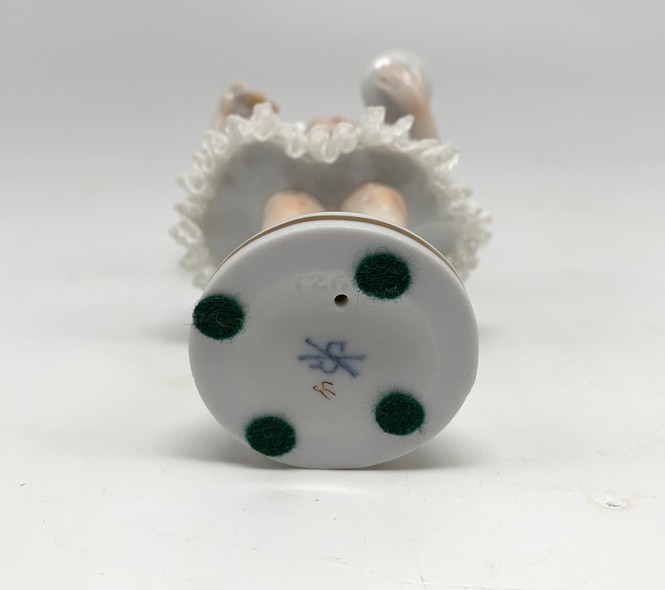 Antique porcelain sculpture of a girl with a cake. The dress is decorated with porcelain lace, characteristic of the German manufactory. There is a mark of the Sitzendorfer Porzellan factory. Germany, XX century.
It is recommended to purchase complete with sculpture 02_5218.
Sitzendorfer Porzellan is one of the most famous factories in Thuringia, whose products are recognizable by their signature lace and beautiful whiteness. It was founded in 1760 by the theology student G. G. Macheleidt. Having survived several wars and crises, the company was closed in 2013 due to bankruptcy.
The company began producing unusual figurines with lace porcelain in 1884. This technology, which in the 19th century was the strictest secret of the company, required the highest skill. A thick white mass was applied to the tree and tulle or lace was placed on top. After that, the fabric impregnated with mass was collected in folds and sent for firing, after which only porcelain lace remained.
Antique sculpture "Girl with a cake"
43 000

Added in Request List

Antique sculpture "Girl with a cake"Ref nr. 02_5238
Галерея «БерсоАнтик» принимает на комиссию и покупает предметы антиквариата!