Vintage chandelier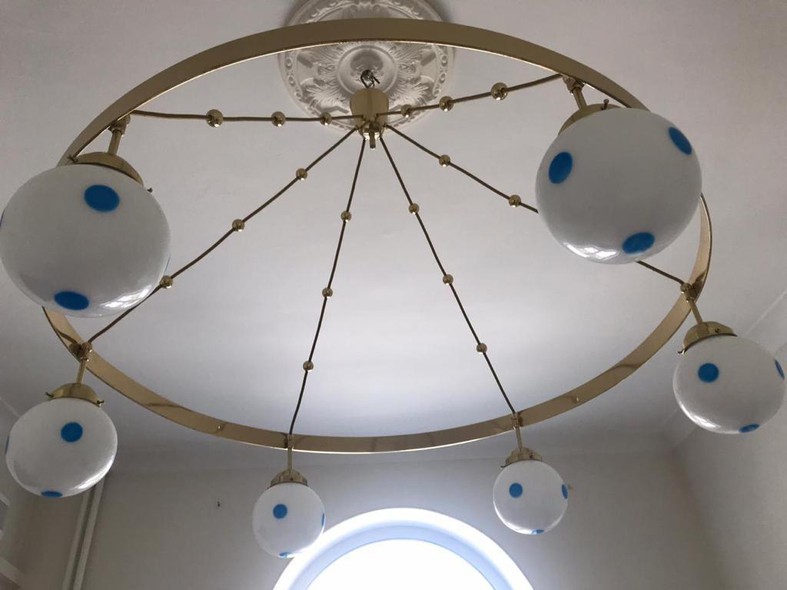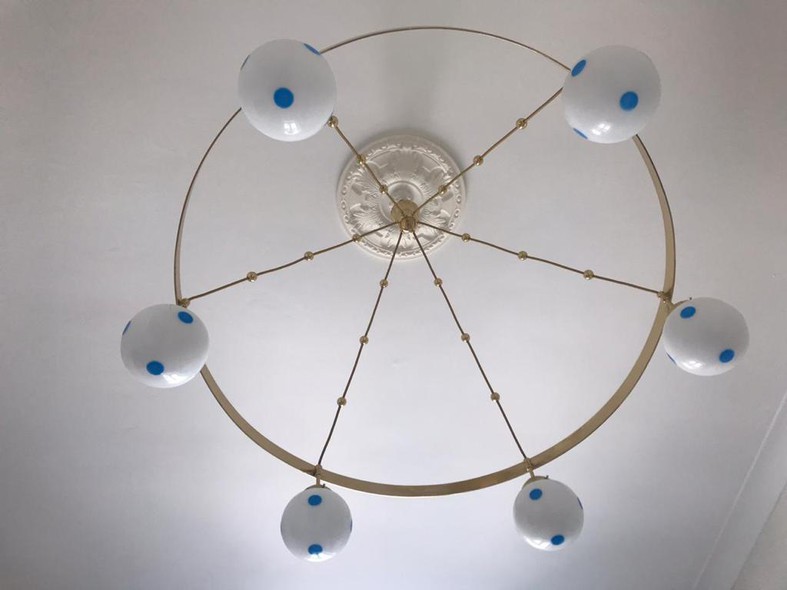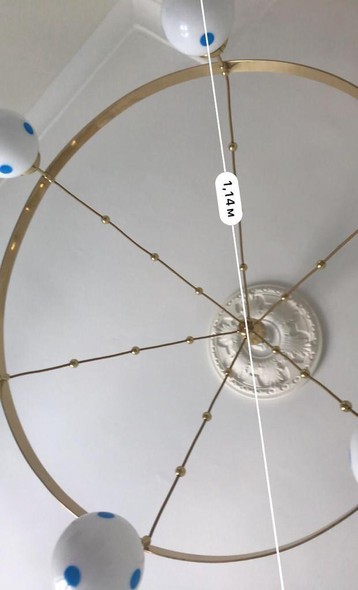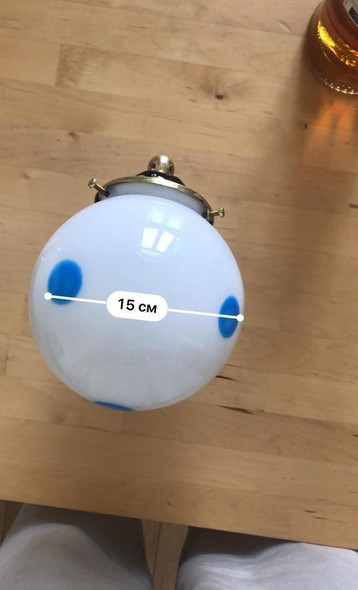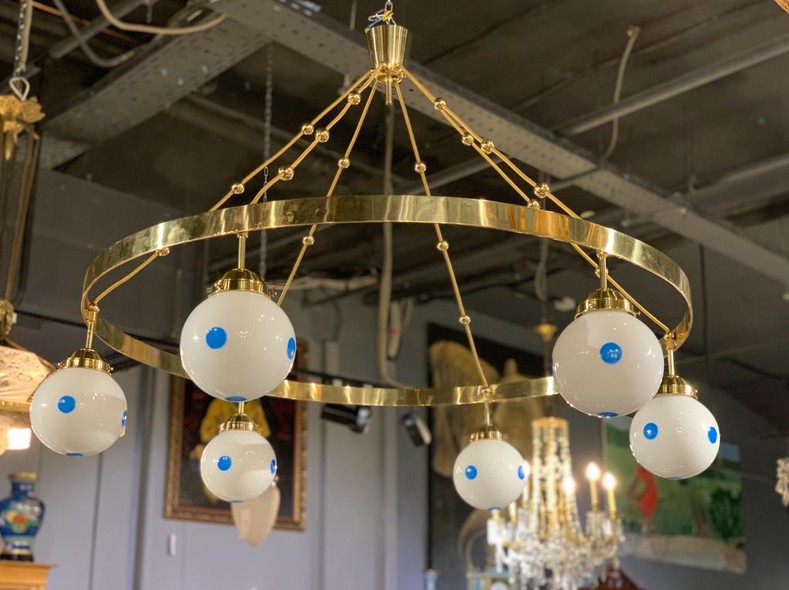 Vintage Stilnovo chandelier in mid-century modern style. Italy, XX century.
Made on a brass frame with six medium-sized balls of white glass with a blue decor. The shape of the chandelier resembles a flying saucer with signal lights. Such lamps were popular in the middle of the 20th century along with chandeliers - "companions". The chandelier captivates with its scale as the epitome of the space age and at the same time it is functional, combining form and grace.
Stilnovo is an Italian lighting manufacturer founded in 1946 by designer Bruno Gatta in an industrial suburb of Milan. In response to the aftermath of World War II - at a time when Italy was focused on rebuilding amid scarcity - Gatta dedicated Stilnovo to the production of innovative lighting elements embodying the rationalist principles of "form follows function". In the post-war period, designer Gaetano Sciolari took over the role of staff designer. As the Italian economy recovered, Stilnovo became known as a prestigious and cutting-edge brand for both public and private spaces.
In the mid-1960s, Bruno's son, Dino Gatta, came up with the idea of ​​inviting the best designers of the time to develop new products, and Stilnovo became a hotbed of progressive design ideas and a laboratory for experimenting with materials. Outstanding examples of this futuristic era are: the Periscopio floor lamp (1967) by Danilo and Corrado Aroldi, the Treiedo spotlight (1970) and the adjustable Topo wall lamp (1970) by Joe Colombo, the Lucetta table lamp (1970) by Cini Boeri , the Fante table lamp (1978) by De Paz, D'Urbino, Lomazzi and the Valigia table lamp (1977) by Ettore Sottsass. Many of Stillnovo's works were exhibited at the landmark MoMA exhibition "Italy: A New Homescape" in 1972. Massimo Anselmi, an art director from the world of fashion design and contemporary art, acquired Stilnovo in 2012 and launched a re-release of Stilnovo's iconic pieces at Salone the following year.
Vintage chandelier
1 400 000 980 000

Added in Request List

Vintage chandelierRef nr. 02_5250
Галерея «БерсоАнтик» принимает на комиссию и покупает предметы антиквариата!