Antique cast iron stove "La Salamandre"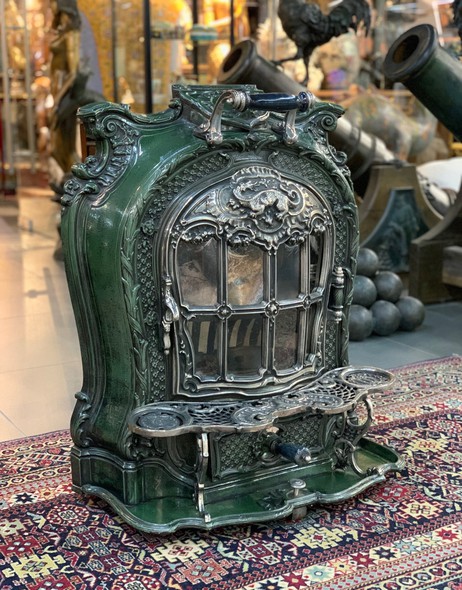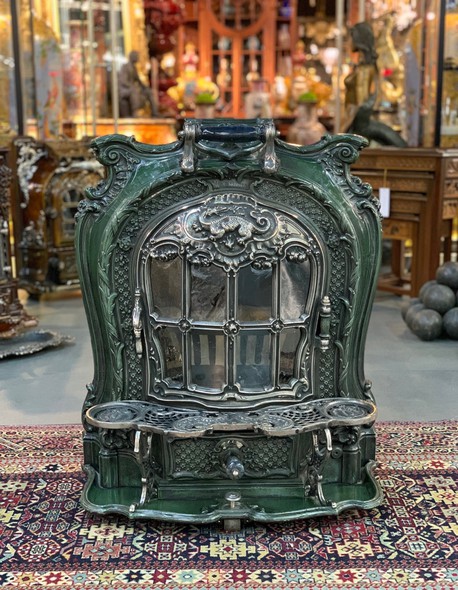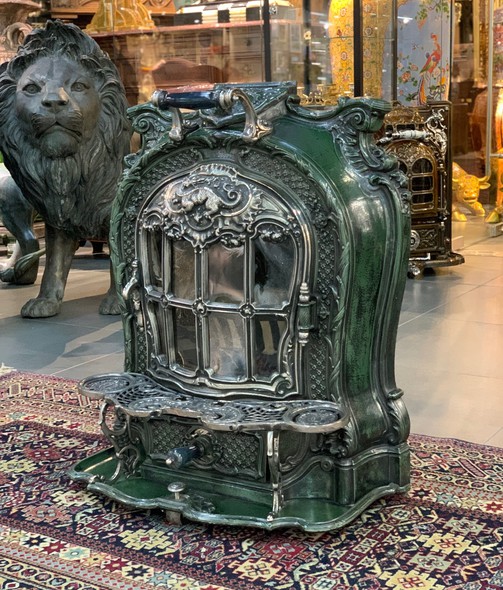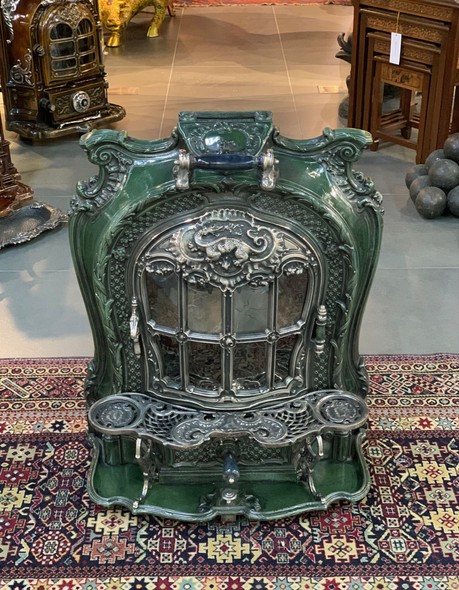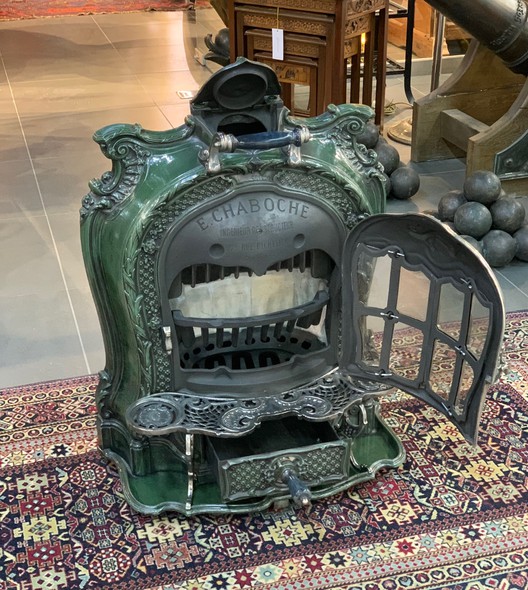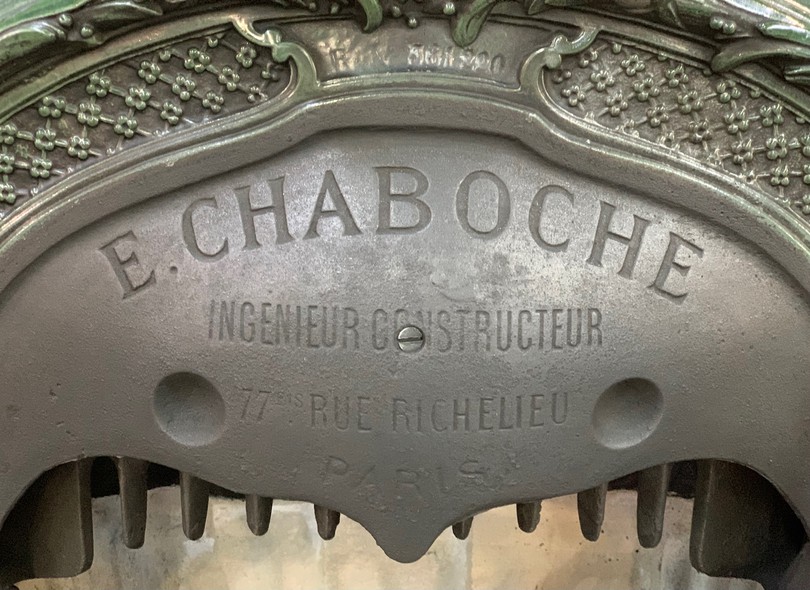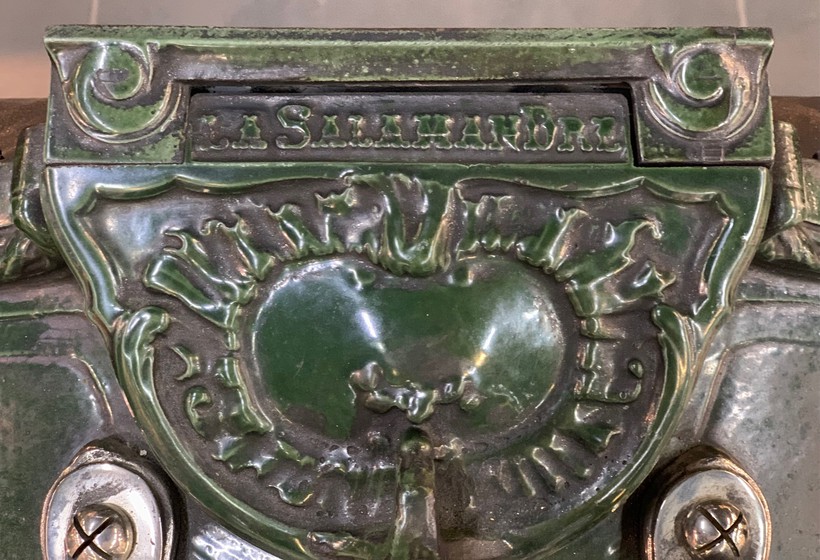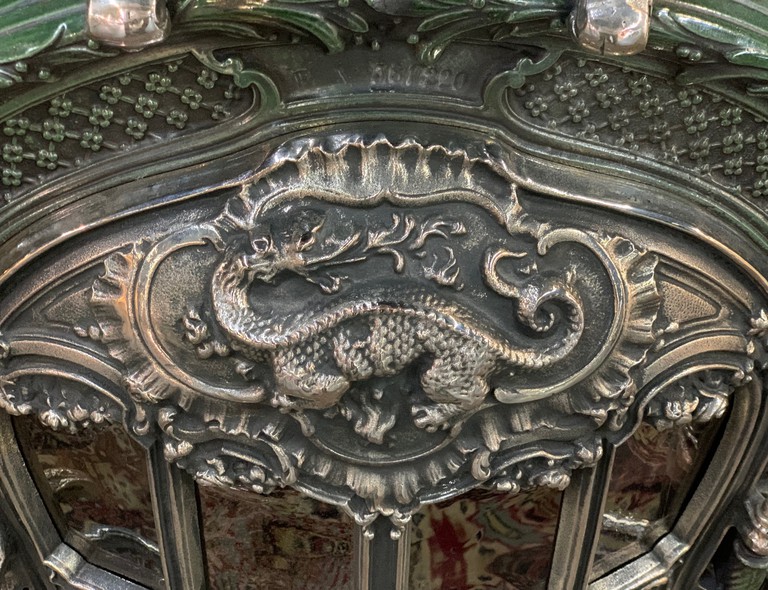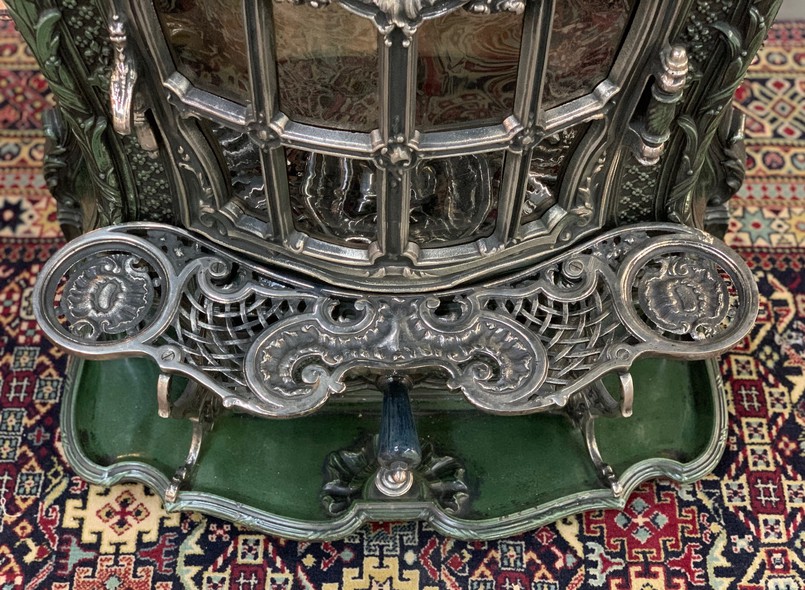 French wood-burning stove "La salamandre" from the Art Deco period. (1920-1930s). Cast iron, mica, handle - porcelain. The stove is a rich natural matte anthracite shade, reminiscent of dragon scales, in the upper part there is a cast motif of a salamander, it is considered a "descendant" of a dragon, and in the Middle Ages in alchemy it was associated with fire, it has an amazing property: a salamander, like a lizard, does not burn out in it. This decor gives the stove charm, dignity and beauty.
Engineer - designer of this model - E. Chaboche. Salamanders are the real Rolls-Royce among multi-fuel stoves, a rarity and the fact that the stove is ready for operation and is in excellent condition.
The original device has been preserved, with the help of which the heated firebox door opens and the blower is adjusted. The stove has wheels that allow it to be moved from room to room, as well as a screw-stopper that prevents the stove from rolling unnecessarily. France, Paris, beg. 20th century Can be fired with coal, small