Antique Chesterfield Chair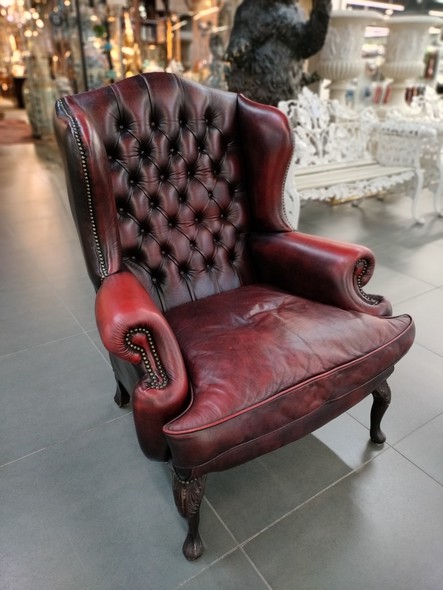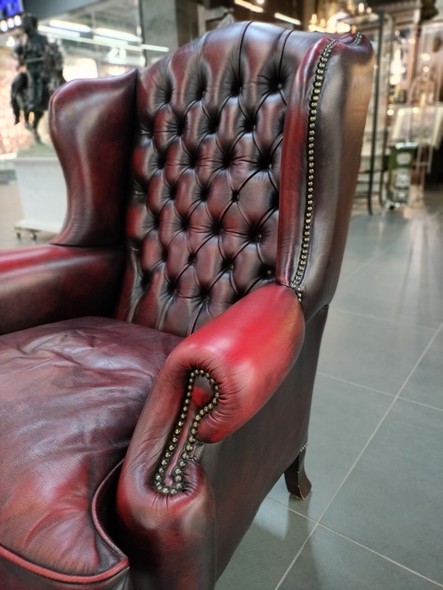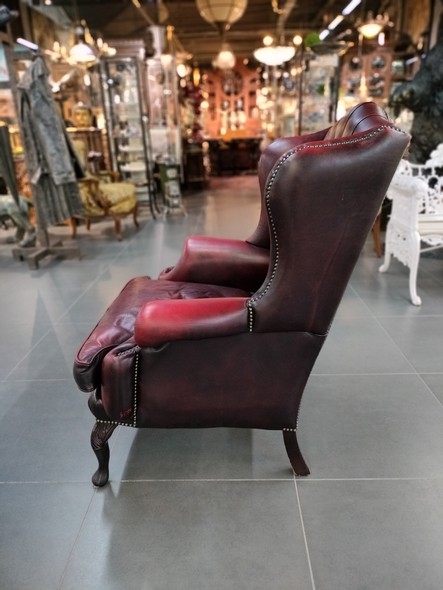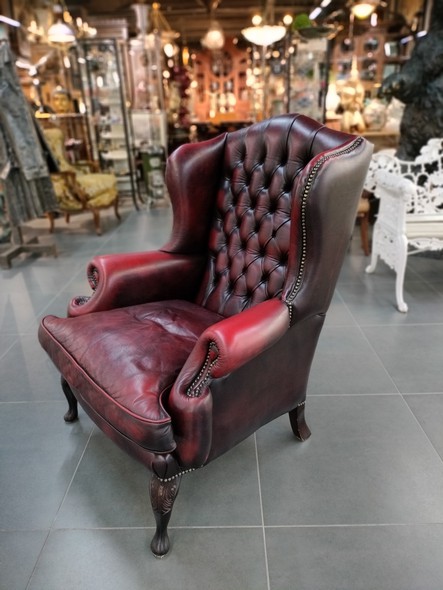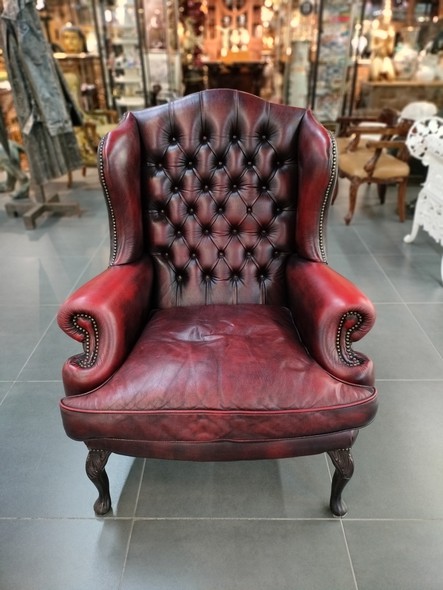 Large antique Chesterfield chair.
Genuine leather upholstery secured with decorative nails. The back is decorated with a carriage tie. England, XX century.
It is impossible to imagine an English interior without Chesterfield upholstered furniture. A style that fills the room with a noble spirit of elegance and luxury. Thanks to its solid appearance, the Chesterfield armchair will perfectly fit into any interior, complementing it with sophistication and aristocracy.