Antique figurines "Boxers"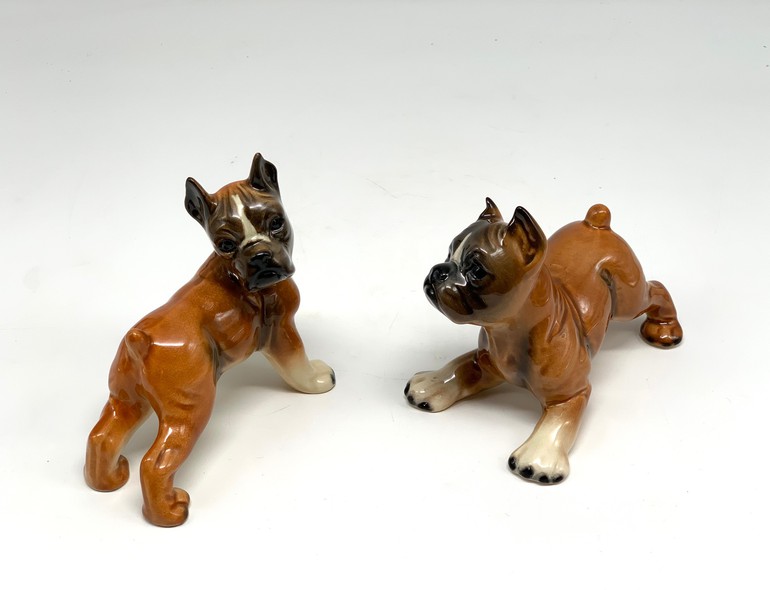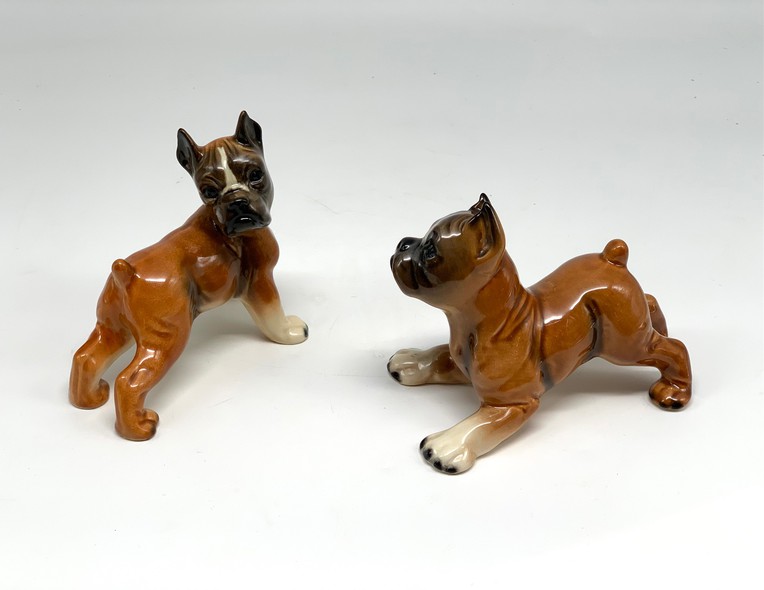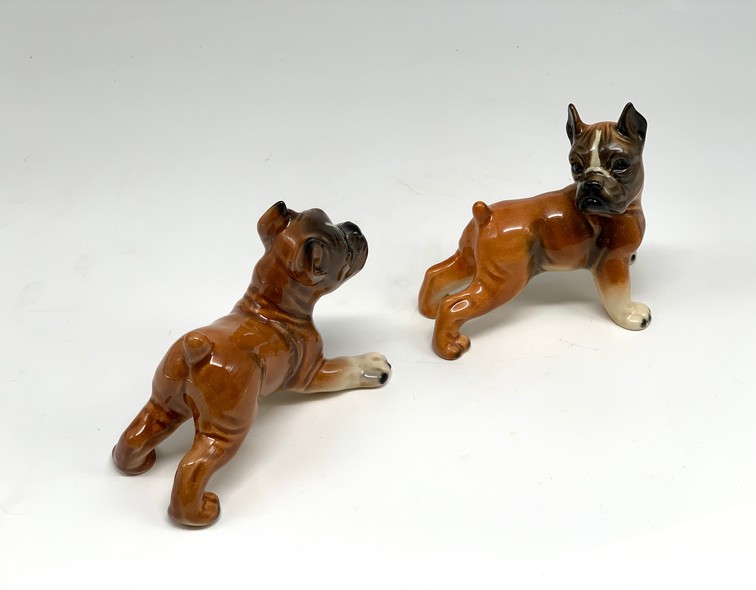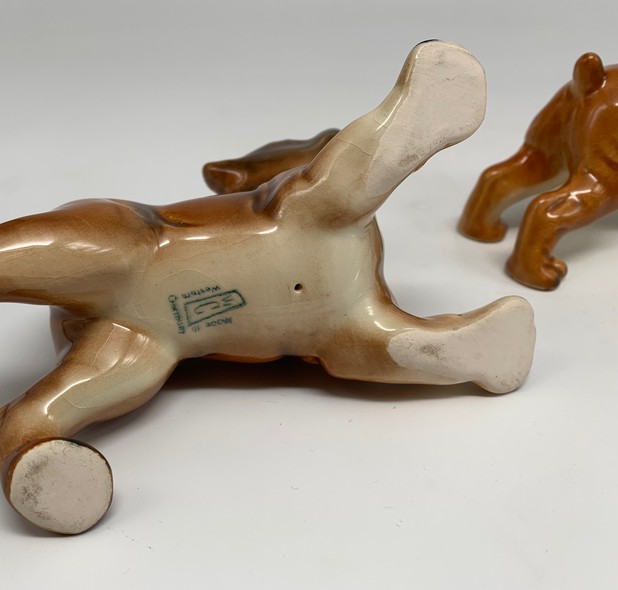 Antique paired figurines of boxers. Made from porcelain. Hand painting. The product bears the mark of the manufacturer. Europe, XX century.
The German Boxer, the German Bulldog is a breed of service dogs specially bred in Germany. The ancestor of the boxer is the now extinct breed of the Old English Bulldog. One of the most popular dog breeds in the world.